2017 Online Pacemaker Finalists
MINNEAPOLIS —The Associated Collegiate Press has recognized 25 online news and magazine sites as finalists in the Online Pacemaker competition.
"The Pacemaker is the association's preeminent award and is often called the Pulitzer Prize of collegiate journalism," said Laura Widmer, executive director. "ACP is honored to recognize the best of the best."
ACP received 105 overall entries from colleges and universities. To select the finalists, respected professionals including professors and current digital media professionals analyzed each entry in categories based on student enrollment. The selected finalists represent 17 states.
"Today's best online sites are platforms for rich multimedia storytelling," said Gary Lundgren, associate director. "Deep and diverse coverage with strong engagement and interactivity distinguish the best student-produced sites."
The Pacemaker finalists will be recognized and the winners announced on Oct. 28 at the ACP/CMA National College Media Convention in Dallas.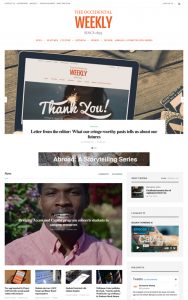 The Occidental Weekly, Occidental College, Los Angeles
theoccidentalweekly.com
Barbara Thomas/Flora Adamian, advisers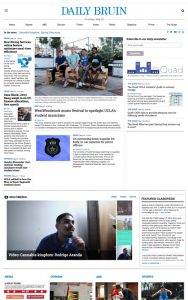 The Daily Bruin, University of California, Los Angeles
dailybruin.com
Tanner Walters, editor
Abigail Goldman, adviser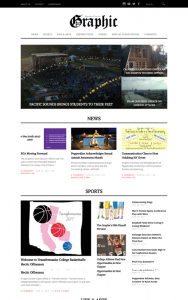 Graphic, Pepperdine University, Malibu, California
pepperdine-graphic.com
Rachel Ettlinger, editor
Elizabeth Smith/Courtenay Stallings, advisers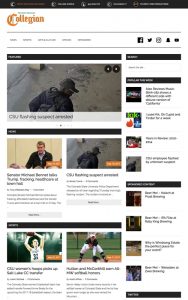 Rocky Mountain Collegian, Colorado State University, Fort Collins
collegian.com
Julia Rentsch, editor
Jim Rodenbush, adviser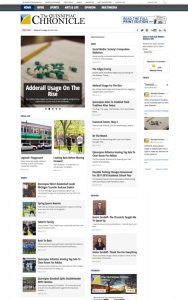 The Quinnipiac Chronicle, Quinnipiac University, Hamden, Connecticut
quchronicle.com
Lila Carney, adviser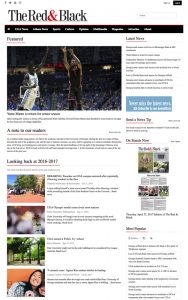 The Red & Black, University of Georgia, Athens
redandblack.com
Joe Youorski/Katelyn Umholtz, editors
Rebecca Burns, adviser

The Connector, Savannah College of Art and Design-Atlanta, Atlanta, Georgia
scadconnector.com
Emma Dakin, editor
Jessica Clary, adviser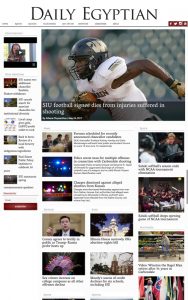 Daily Egyptian, Southern Illinois University Carbondale
dailyegyptian.com
Anna Spoerre, editor
Eric Fidler, adviser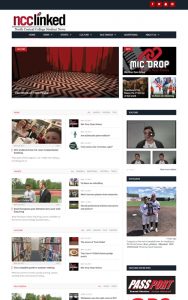 NCC Chronicle, North Central College, Naperville, Illinois
ncclinked.com
Kay O'Donnell, adviser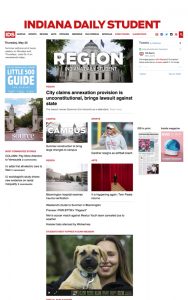 Indiana Daily Student, Indiana University, Bloomington
idsnews.com
Alison Graham/Hannah Alani, editors
Ron Johnson/Ruth Witmer/Malinda Aston, advisers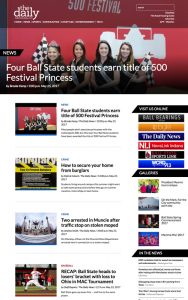 The Daily News, Ball State University, Muncie, Indiana
ballstatedaily.com
Casey Smith, editor
John Strauss, adviser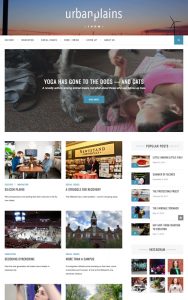 Urban Plains, Drake University, Des Moines, Iowa
urban-plains.com
Morgan Gstalter, editor
Jeff Inman/Jill Van Wyke, advisers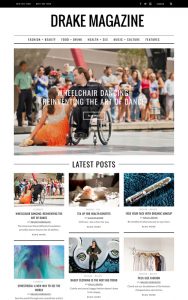 Drake Magazine, Drake University, Des Moines, Iowa
drakemagazine.com
Catherine Staub/Jeff Inman, advisers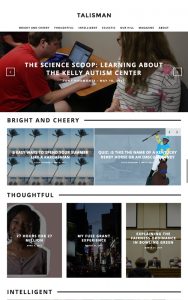 Talisman, Western Kentucky University, Bowling Green
wkutalisman.com
Kylee Kaetzel, editor
Charlotte Turtle, adviser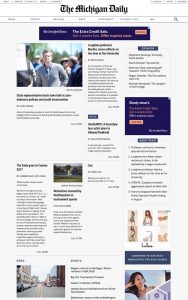 The Michigan Daily, University of Michigan, Ann Arbor
michigandaily.com
Emma Kinery, editor
Kathy Ciesinski/Mark Bealafeld, advisers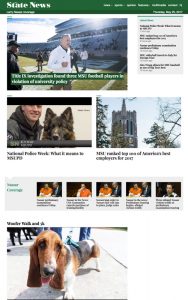 The State News, Michigan State University, East Lansing
statenews.com
Jake Allen, editor
Travis Ricks/Robert Hendricks, advisers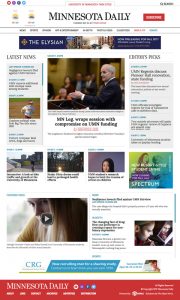 Minnesota Daily, University of Minnesota, Minneapolis
mndaily.com
Dylan Scott, editor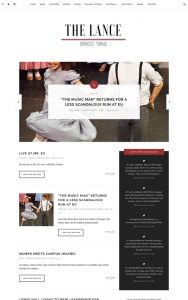 The Lance, Evangel University, Springfield, Missouri
evangellance.com
Melinda Booze, adviser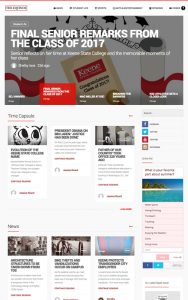 Equinox, Keene State College, Keene, New Hampshire
kscequinox.com
Crae Messer/Olivia Belanger, editor
Julio Del Sesto/Rodger Martin, advisers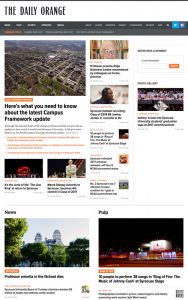 The Daily Orange, Syracuse (New York) University
dailyorange.com
Justin Mattingly, editor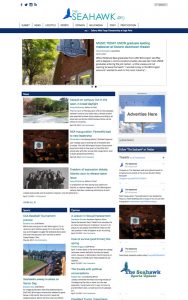 The Seahawk, University of North Carolina, Wilmington
theseahawk.org
Casey McAnarney, editor
Bill DiNome, adviser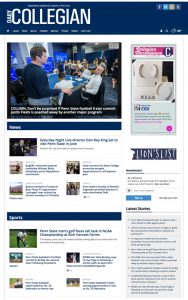 The Daily Collegian, Pennsylvania State University, State College
collegian.psu.edu
Patricia Hartranft/Trudi Gilfillian, advisers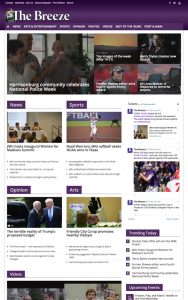 The Breeze, James Madison University, Harrisonburg, Virginia
BreezeJMU.org
Brad Jenkins, adviser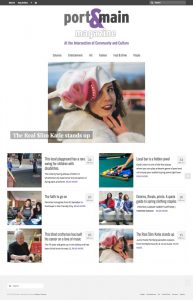 Port & Main, James Madison University, Harrisonburg, Virginia
portandmain.com
Brad Jenkins, adviser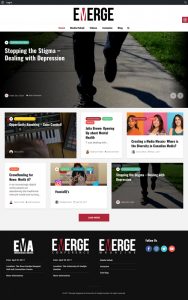 Emerge, University of Guelph-Humber, Toronto, Ontario, Canada
emergemagazine.ca
Jenna Piunno/Alicia Mirtsos/Erika Graham/Aansa Mirza, editors
Kathy Ullyott/Jerry Chomyn/Kimberly Noble, advisers