2017 Pioneer Award recipients announced
Eight educators, who have shared their passion of scholastic journalism to students nationwide, have been recognized as National Scholastic Press Association Pioneer recipients.
Jeanne Acton, Vicki McCash Brennan, Jeff Browne, Brenda Field, Kathy Hill Habiger, Pete LeBlanc, Al Tims, Ph.D., and Mitch Ziegler will be recognized at the Journalism Education Association/National Scholastic Press Association Advisers Awards Luncheon either in November at Dallas Hyatt Regency or in April at San Francisco Marriott Marquis.
The Pioneer is the highest honor NSPA awards to journalism educators. Pioneers are individuals who make substantial contributions to high school journalism programs and scholastic journalism education outside their primary employment.
"This year's class of winners truly recognizes the best journalism education has to offer," said Laura Widmer, NSPA executive director. "These educators possess not only great teaching skills and passion for student press rights, they also have gained great respect and admiration from their students and colleagues. These Pioneers represent the best of the best in the country."
NSPA maintains a composite plaque of all Pioneer winners at their headquarters in Minneapolis. Candidates are nominated by previous Pioneer winners and NSPA board members.
---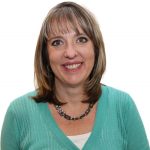 Jeanne Acton
Jeanne Acton started her journalism career as a sophomore in high school when she heard the Journalism I class was a blow-off. It was no blow-off, but she loved the work and stayed for the next three years, working her way up to editor-in-chief.
After high school, she attended the University of Texas at Austin where she earned both her bachelor's degree in journalism and her master's in educational administration. During her undergraduate studies, Acton worked for the Daily Texan, the UT-student newspaper for four years.
After a short stint at a community newspaper and a few internships, Acton started teaching journalism. During her 10 years of teaching, she advised newspaper, broadcast, and yearbook programs, and coached softball at Lyndon Baines Johnson High School in Austin. As the newspaper adviser, her students won top awards at both the state and national level. After a decade in the classroom, she moved into administration and was an assistant principal for three years.
In 2004, she started at the University Interscholastic League, one of the largest scholastic press programs in the nation, where she is the UIL journalism director and the director of the Interscholastic League Press Conference. ILPC sponsors yearbook, broadcast, print and online newspaper competitions for Texas middle and high schools. In 2009, Acton was awarded the James Frederick Paschal Award from Columbia Scholastic Press Association and a Friend of Journalism Award and Texas Association of Journalism Education; in 2017, she received a Journalism Education Association's Medal of Merit.
"Working with student journalists for the past 25 years has made me feel like one of the luckiest people in the world," said Acton. "I get to work with the best people ever — scholastic journalists and their advisers. They energize me and amaze me. I am in constant awe of what our students and advisers accomplish both in Texas and beyond. Their work changes the world for the better, and I am so grateful for that."
In his nomination letter, Bobby Hawthorne said Acton was worthy of the Pioneer because of the indelible imprint she's made on the world of scholastic journalism.
"She is superb in this position (as director of the ILPC)," Hawthorne said. "She has the perfect blend of knowledge, energy, passion and sass. Most importantly, she possesses a great deal of wisdom. Publications advisers in Texas adore her, and she is a wonderful mentor to countless young advisers."
---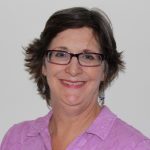 Vicki McCash Brennan
Vicki Brennan began the journalism and yearbook program at Alonzo and Tracy Mourning Senior High School in North Miami, a school that opened the year she began teaching. She taught there five years before retiring and moving to St. Petersburg, Florida.
Before teaching, Brennan worked for 22 years as a reporter and editor in South Florida. She was managing editor of two publications owned by the Sun Sentinel Co: South Florida Parenting and Teenlink. She built the parenting magazine to its historical peak of circulation and page-count, and developed and launched Teenlink as a weekly publication by high school students for high school students. She was also involved in the Sun Sentinel's high school journalism awarded program and has been a regular volunteer for Florida Scholastic Press Association district events since the early 1990s.
"I might be one of the few people you will ever meet who advised student media before becoming a teacher," said Brennan. "I wouldn't have had a teaching career had it not been for the influence of the Florida Scholastic Press Association and the Newspaper Associations of America's Youth Journalism Initiative. As an editorial manager looking for a new project, I expanded a small youth journalism program at the Sun Sentinel into a stand-alone newspaper that circulated weekly to 80 high schools in Broward and Palm Beach counties. The experience of working with talented high school journalists was inspirational to me."
During the 2008 recession, Brennan learned of a new school opening in North Miami. She called the principal and offered to start a journalism program there. She was ready for a new challenge and according to her, she sure got one.
"I also found out that teaching and advising publications is extremely hard work — even if you have an established program, which I did not," said Brennan. "I would have been beyond grateful for a journalism mentor in my first few years of teaching and advising. Because of this, I am a mentor today."
Not ready to completely retire, Brennan joined the Journalism Education Association's first team of curriculum leaders and wrote the basic news writing curriculum that still provides some of the most-used lessons in the curriculum. The following year, she rewrote and streamlined the basic news gathering curriculum. She also worked tirelessly to bring the JEA's mentoring program to Florida. In fact, she became the state's first mentor. Today she is a mentor to seven student media advisers in her state.
"I have the highest respect and admiration for Vicki and the impact she has had on scholastic journalism at the state and national level," said Linda Barrington, then JEA Mentoring Committee co-chair. "She is an amazing journalism mentor who devotes much of her time to teaching advisers and students from other schools how to build strong publication programs. She is an outspoken advocate for journalistic excellence."
---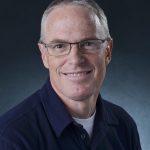 Jeff Browne
Jeff Browne is the new executive director at Quill and Scroll International Honorary Society for High School Journalists.
After leaving a career as a sports reporter at daily newspapers in Florida, Browne began his career as a journalism educator in 1990. For nine years he served as the news adviser at Smoky Hill High School in Aurora, Colorado. From 1999-2009, he advised student media at Colorado State University, serving as director for four years.
He worked as director of Kansas Scholastic Press Association from 2009-2013, and of the Colorado Scholastic Press Association 2003-2004.
From 2013-2017, he served as the director of CU News Corps at the University of Colorado. Under his direction, News Corps students produced an award-winning documentary "Taking the Lede: Colorado Edition," which won Best of Competition Award at the BEA Festival of Media Arts in Las Vegas. The 45-minute film highlighted the work that Colorado scholastic journalists do — and the challenges they face — in covering their schools and communities. The documentary aired on Rocky Mountain PBS in June 2016.
"Jeff's support for student media spans decades, and his talents and passion will certainly continue to positively affect students and teachers across the nation in his new position," said Jack Kennedy, executive director of Colorado Student Media Association.
Besides being active as a speaker at National Scholastic Press Association and Journalism Education Association conventions, Browne just completed his two-year appointment as head of the Scholastic Journalism Division of the Association for Education of Journalism and Mass Communication.
---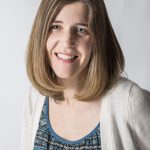 Brenda Field
Brenda Field has been advising yearbooks for 21 years. She began her teaching and advising career at Riverside Brookfield High School in Riverdale Illinois and has spent the past 16 years at Glenbrook South High School in Glenview, Illinois.
Her staff at Glenbrook South creates a nearly 500-page book that has been recognized by state and national press associations and has regularly earned National Scholastic Press Association Pacemakers and Columbia Scholastic Press Association Crowns. Etruscan is also a member of the NSPA Hall of Fame. In 2014, Field was named a Journalism Education Association Distinguished Adviser and in 2017, the Illinois Journalism Education Association honored her with the James A. Tidwell Award for Excellence in Scholastic Media Education and inducted her into the IJEA Hall of Fame. Field serves on the board of directors for IJEA, is the JEA state director and also coordinates the yearbook contest for the Northern Illinois School Press Association. She also leads the local committee for planning the 2018 JEA/NSPA Fall National Convention in Chicago. She is a regular presenter at both state and national conventions, as well as at summer workshops.
Of all the work she's done outside the classroom, she's most proud of her involvement in the New Voices campaign that restored First Amendment rights to high school journalists in Illinois. She still marvels at how, at every step of the process, legislators from both sides of the aisle understood the importance of giving student journalists the right to express their views without fear of arbitrary censorship.
On the first day of each school year, Field tells her staff, "I can't imagine what my life would be like without advising." She said she's been a publications adviser from day one. It's become the core of her professional identity, not because of the time she spends doing it, but because of how strongly she feels about what the publications experience teaches students.
"Advising has challenged me to be more creative, to be a better problem solver and to lead by lifting others up," said Field. "It's taught me that students learn best when the teacher supports rather than directs, and that ownership leads to investment; invested students will surpass whatever bar you raise for them."
In his nomination letter, Stan Zoller said Field was the commensurate journalism adviser and leads her students through her passion for journalism.
"This degree of excellence reflects on a journalism educator whose priority is not mired in self accolades, but who focuses on student achievement that leads to cumulative success."
---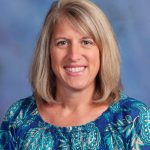 Kathy Habiger
Kathy Hill Habiger has spent her entire 22-year career in the DeSoto school district the last 18 years at Mill Valley High School in Shawnee, Kansas. She started her career teaching 9th grade English and yearbook and newspaper and built her school's program so that she now teaches journalism courses full time.
In addition to teaching Photo Imaging and 21st Century Journalism, she also advises the JAG yearbook, the JagWire newspaper and Mill Valley News Online. All three publications have won at least one National Scholastic Press Association Pacemaker and earn consistent All-American and All-Kansas ratings and NSPA convention Best of Show placing. The JAG and the JagWire are both members of the NSPA Hall of Fame.
In 2010, Habiger won the Jackie Engel Award, awarded annually by the Kansas Associated Collegiate Press to the top journalism adviser in Kansas. She was named Journalism Education Association's Distinguished Yearbook Adviser in 2007. Habiger is a 1996 graduate of the William Allen White School of Journalism at the University of Kansas.
Outside the classroom, Habiger has served in leadership positions in the Kansas Scholastic Press Association and the Journalism Educators of Metropolitan Kansas City. While serving as JEMKC president, she worked as the local co-chair of the JEA/NSPA fall national journalism convention in Kansas City in 2000. She has served on the board of KSPA for the past 15 years and is currently past president. In the summer, she has been a regular at regional and national workshops. Habiger has also critiqued yearbooks, newspapers and websites for NSPA and at local and national conventions and presented convention sessions nationwide.
In his nomination letter, Peter Bobkowski , Ph.D., said Habiger has left and indelible mark on scholastic journalism. Her expertise, high energy and eternal positive attitude make her an ideal ambassador of journalism students and journalism education as a whole.
"What I appreciate most about Kathy is the energy she brings to journalism education, which few can match. She enlivens any place where she speaks, whether it's a lecture hall, a board meeting or in an informal teacher huddle. She loves students and she loves journalism, and readily spreads that love. She is funny and often self-deprecating and easily wins over the people around her. Her energy, humor and professionalism simply are infectious."
"I am a journalism geek," said Habiger. "I love teaching the nuts and bolts of the craft, like information gathering, design, photography, ethical and legal responsibilities and reporting. But learning the craft is not what's most important in the classroom. It's the relationships my students and I develop in the many hours we spend together at evening work sessions or on conference and convention trips It's the soft skills they learn, like working as a team, meeting deadlines and solving problems, that will help them be ready to tackle the demands of college and the job market. It's the empowerment they feel by making their own content decisions that strengthens their respect of a free press and of free speech. It's the leadership abilities they develop by managing their peers and working through the ups and downs of a production cycle. It's messy and exhausting and challenging, this advising job, but it's the ultimate privilege to watch my students put all their skills — journalistic and otherwise — to work every day in my classroom and to become better people in the process."
---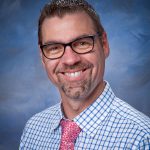 Pete LeBlanc
Pete LeBlanc started his 25th year of teaching in August, the last 10 of which have been spent at Antelope High School, a campus LeBlanc helped open during the 2008-09 school year. There, LeBlanc advises Titanium Yearbook, Titan Times the Magazine and Channel 5 Titan TV News.
Prior to his career at Antelope High, LeBlanc taught at Center High School for 15 years. The 2006 Journalism Education Association Yearbook Adviser of the Year, he is proud that students from both schools have combined for 50 National Scholastic Press Association Pacemaker and Columbia Scholastic Press Association Crown awards under his mentorship.
LeBlanc's belief in his students is combined with the ideal that drives all three journalism programs at Antelope: the programs belong to the students. It is their creation, their work, their responsibility. It's all about creating content by high school students for high school students to create maximum engagement. And even if those students will not move into journalism careers in their futures, LeBlanc is driven by the real-life skill set students develop in his journalism classes. He says that is the most powerful kind of teaching and learning there is — students are not asking about what they will do, they are simply learning by doing it.
He says he "unknowingly developed a passion for journalism early in his life" in New Bedford, Massachusetts when he served as co-editor in chief of his high school yearbook his senior year. After a four-year stint in the Air Force, it wasn't long until LeBlanc earned a journalism degree and started a seven-year professional career as a sports writer prior to returning to the classroom.
In his nomination letter Dan Austin said few can equal not only LeBlanc's record of success with the awards, but his drive in the classroom is where it starts.
"Fewer still can equal his brilliance," Austin said. "Pete is a trailblazer conceptually. He tirelessly pushes his own students, other young journalists — and, perhaps most importantly, young advisers — across the country to reexamine convention and redefine their approaches to storytelling, coverage and packaging. Because Peter worked as a reporter at the Sacramento Bee, he not only makes sure students and advisers ground their work in sound journalistic principals, but he constantly asks them to make two or three steps more when they think their work is finished. In the end, they emerge with something fresh and powerful."
---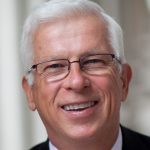 Al Tims, Ph.D.
Al Tims joined the faculty of the University of Minnesota's School of Journalism and Mass Communication in 1987 and 10 years later he was named director of the School. He served as director from 1997 until 2017. He served as president of the National Scholastic Press Association during much of this period.
University of Minnesota journalism faculty member and former NSPA board member and Treasurer Chris Ison said, he was impressed with Tims' devotion and passion to NSPA.
"Dr. Tims pushed all board members to play active roles as well, building committees to review NSPA's mission, revise policy, lead national discussions about press freedom and school curriculum and ensure financial stability for the organization. He actively recruited board members and executive directors. He guided the board in decisions about conventions, investment strategy and fiscal policy. Every task, no matter how small, was worthy of his attention. He was always available for NSPA business, whether meeting individually with staff or board members, or spending his weekends running meetings and attending conventions."
Jane Kirtley, former NSPA Board member and interim president of the board after Tims, said he has been a champion of journalism education throughout his career.
"Professor Tims' commitment to the values of the NSPA is unparalleled," Kirtley said. "He has upheld and raised the standards and ethics of good journalism as accepted and practiced by print, broadcast and electronic media in the United States and he has been and enduring advocate of free expression rights for student media."
Kirtley added that as NSPA president, Tims led efforts to build a diverse, engaged board of directors and a strong non-profit governance structure. He worked tirelessly to manage partner relationships while placing the needs of students and educators first. She noted how he had expanded the summer programs based at the University of Minnesota for both high school and college journalists.
"Under Professor Tims' leadership, NSPA has had no stronger advocate of advancing its mission, 'to educate and recognize the works of student journalists, to improve the quality of student media and to foster careers in media'," Kirtley said.
---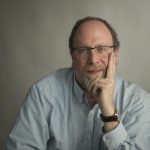 Mitch Ziegler
This is Mitch Ziegler's 28th year advising newspaper and yearbook at Redondo Union High School in Redondo Beach, California. Both publications have received numerous National Scholastic Press Association Pacemakers and Columbia Scholastic Press Association Crowns over the years.
A former president of Southern California Journalism Education Association, Ziegler has served on its board once 1995, and is currently the president of the southwest region. He also is a former California State Director for JEA. He has received Distinguished Newspaper Adviser from the Dow Jones Newspaper Fund, and Distinguished Yearbook Adviser and Medal of Merit from JEA.
"After all these years, I look forward to every day," said Ziegler. "What keeps me interested and passionate is that I am always learning. After building my reputation as a writing teacher, I have immersed myself in photography and, based on my students' work, that passion has translated well. In the end, the most important part is the passion the students develop and display on a daily basis. In an era where it is cool not to care, I work with students who become excited by great writing, who share their photographs and beg for a critique, who continue to ask for my opinion on designs which will eventually win NSPA Design of the Year even though the students surpassed me long before as designers. Their passion inspires and humbles me."
He teaches workshops from coast to coast. He's active not only as a workshop speaker, but as a convention speaker, too. He critiques, writes articles for national scholastic journalism publications and is a write-off judge at the local, state and national levels.
In her nomination letter, Brenda Gorsuch said Ziegler is one of the top photography teachers in the nation. He has played a major role in helping yearbook staffs incorporate environmental portraits into their yearbook coverage. In addition, he is an accomplished writing instructor at yearbook and newspaper workshops across the country.
Herff Jones consultant and former California high school adviser Paul Ender added Ziegler's impact on young journalists comes from expectations and respect.
"While his vitae demonstrates significant respect from his peers and success by his students, what those who have never had the opportunity to see Ziegler in action could never know is how amazing his relationships with the students are," Ender said. "He expects good work from the legions who tell the stories of the year at Redondo Union High School — and he gets it, not by hovering over them, not by nagging at them and certainly not by doing it for them. The culture he fosters at Redondo is based on student ownership of the publications and mutual respect."