NSPA announces eight 2016 Pioneer Award recipients
Eight educators, who have shared their passion of journalism with students nationwide, have been selected to receive the National Scholastic Press Association's Pioneer Award.
Dan Austin, Ellen Austin, Charla Harris, Jim McCrossen, Jim McGonnell, Lori Oglesbee, Marci Pieper and Nancy Smith will be honored at the adviser luncheon at either the fall or spring Journalism Education Association/National Scholastic Press Association National High School Journalism Convention.
The Pioneer Award is the highest award NSPA offers to journalism educators. Pioneers are individuals who make substantial contributions to high school publications and journalism programs outside of their primary employment. NSPA maintains a composite plaque of Pioneers on display at its headquarters in Minneapolis. Candidates are nominated by previous Pioneer winners and NSPA board members.
---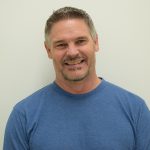 Dan Austin advises the Rampages yearbook, the online newspaper crchronicle.com and CRCN TV at Casa Roble High in Orangevale, California. He also teaches freshman English at Casa Roble and both composition and literature courses at American River College. He does all this largely to support his golf addiction.
This is Austin's 31st year advising. His yearbook students have earned either a NSPA Pacemaker and/or Columbia Scholastic Press Association Gold Crown every year since 1993 – except for 2006. His staff has also been recognized by NSPA in Best of Show competitions. Austin has been awarded the Journalism Education Association's Distinguished Adviser Award and the Yearbook Adviser of the Year in 2006. The Rampages yearbook is a member of the NSPA Hall of Fame. He has critiqued books, written articles, done on-site critiques and presented pre-convention workshops and convention sessions nationwide.
Austin is quick to note it's all about the students. He believes everything changes in the newsroom or the studio where the experience becomes student-run, not teacher-directed.
"High stakes testing and the data movement have destroyed inquiry and ruined the art of teaching," Austin said. "I'm not interested in moving students from yellow bars to green bars on District graphs. I want them to turn my students onto the power of their own mind. I want them to make a life, not a living."

"A student-run program is empowering," he said. "It provides the venue for students to become, self-esteeming, self-defining, self-relying—which is why I went into teaching in the first place."
---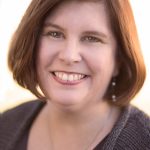 Ellen Austin has taught journalism and advised student publications since 2000. She is currently the director of journalism at The Harker School in San Jose, where she advises the award-winning newspaper, newsmagazine, website and yearbook programs. She is a co-author of the textbook "Journalism: Publishing Across Media".
Austin has served on the JEA national board of directors and the JEA (Northern California) regional board, and the Student Press Law Center steering committee. She was a JEA Rising Star honoree in 2006, the inaugural year of that award. She received the 2011 CAL-JEC Journalism Educator of the Year (High School Division) and was the Dow Jones News Fund 2012 National Journalism Teacher of the Year. She holds a Gold Key from the Columbia Scholastic Press Association.
She is a regular presenter at state and national conventions, and teaches at several journalism workshops.
Her professional classroom work has included diversity initiatives to attract, train and retain students who are being missed in "traditional" journalism programs, and those efforts have been included in collegiate research and textbooks addressing diversity initiatives and issues in scholastic journalism.
"Journalism education has shaped my life in profound and unexpected ways," Ellen said. " When I started teaching high school English in 1999, the school had no newspaper. I asked some honors freshmen to help start a little paper. They said 'yes': It is astonishing to look back and see throughout the past 20 years what the power of a single 'yes' can create in a classroom and in a life.

"That small 'newspaper project' led to an unexpected career as a journalism teacher and publications adviser, and has led to a front row seat as the nation's next generations of journalists and thinkers have developed and taken their place in the world. It has also led to enduring friendships with many of these amazing young people.

"Dozens of my former students have found a passion in words and images, and in the civic engagement and social consciousness which is the wellspring of committed journalists. Their flourishing careers began in the intersections and innovations in the fast-changing ever-evolving world of digital journalism and social media.

"Our work must continue nationally in teaching our youth to stand firm on issues around free speech, free press, and protecting democracy through the power of the printed word. The work must also continue in recruiting and retaining a broader and more inclusive group of voices in our classrooms and newsrooms individuals, because our newsrooms must become as vibrant a cross-section as our nation is."
Photo credit: Asa Mathat
---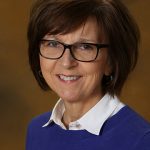 Charla Harris began her teaching career at Pleasant Grove High School in Texarkana, Texas, in 1985, and she has advised the yearbook, newspaper and broadcast programs there ever since. Her publications The Hawk yearbook and The Edge newspaper, have won numerous NSPA Pacemakers, CSPA Crown Awards and Texas Interscholastic League Press Conference Star Awards.
Harris was recognized as a Dow Jones News Fund Distinguished Adviser in 2013 and a Journalism Education Association Distinguished Adviser in 2011, and she has received the CSPA Gold Key and the JEA Medal of Merit. She was named the Max Haddick Texas Journalism Teacher of the Year in 2007 and was a recipient of the Texas Association of Journalism Educators Trailblazer Award. She is currently serving as president of Texas Association of Journalism Educators and is a regular speaker at conventions and summer workshops.
After teaching and advising for 31 years, Harris said she has learned a lot of things about teaching and advising, and many, many things about herself.
"From the beginning of my advising career, I've watched students learn how to plan, organize and prioritize, how to work as a team, how to communicate, and how to make decisions–all from working on publications," she said. "I see how students learn better–and more–when they "own" the subject matter, and that's exactly what they do when they work on yearbooks and newspapers. And personally, advising has made me stretch myself as a teacher and as a person."
---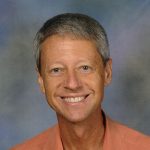 Jim McCrossen is in his 26th year helping journalism students find their voice in the Blue Valley School District in Overland Park, Kansas. He taught and advised for two years at Blue Valley North and has spent the past 24 at Blue Valley Northwest, where he advises the Horizon yearbook, The Express newspaper and BVNWnews.com.
The publications and students he advises have won some of the top prizes in scholastic journalism, including Pacemakers, Best of Show, Photo/Story/Design of the year placement plus numerous other state and national awards.
McCrossen enjoys teaching at the former Kansas Journalism Institute, the new Jayhawk Media Workshop, Ball State Journalism Workshops and the SoCal Yearbook Workshop each summer. He participates in judging for other state associations, helping judge the national high school journalist of the year plus speaking at conventions and workshops.
"Advising school publications is, perhaps, the most selfish thing I do as an educator," said McCrossen. "It brings me such great joy. It allows me to work with some of the best and brightest students; it helps me stay relevant in language, technology and trends; it forces me to stay up to date with the news and stay quick on my feet; and, it helps me be a better parent. I love getting up in the morning and coming to work."
---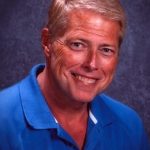 Jim McGonnell of New Smyrna Beach, Florida, advised the Blue & Gold newspaper at Findlay (Ohio) High School. His publication became one of the most honored in the nation, earning numerous Pacemaker and Best of Show awards from the National Scholastic Press Association, Crown awards from the Columbia Scholastic Press Association, Gallup Awards from Quill & Scroll and over a thousand individual honors at the state and national levels. He also started the school's often-awarded news broadcast program 2aToday and the Blue and Gold Today news website.
He has been a journalism educator and leader in scholastic journalism education for more than 35 years. McGonnell was the 2007 Dow Jones News Fund National High School Journalism Teacher of the Year and recipient of the JEA Linda S. Puntney Teacher Inspiration, Lifetime Achievement awards, both presented in 2014. He is a 2016 Medal of Merit honoree from JEA. In 2008 he was honored with a Gold Key from CSPA, named Master Teacher of Ohio and recognized as an exemplary teacher by the Ohio Senate. He was president of both the Great Lakes Interscholastic Press Association for 18 years and the Ohio Scholastic Media Association for three years.
McGonnell said he is loving retirement and his new boss Mickey Mouse. He worked at the Magic Kingdom Park at the main gate for two years and moved to the Disney Cruise Line as a port representative this past November.
"I loved my years as a publication adviser," said McGonnell. "The extracurriculars I coached and advised were the best times spent with kids. You got to know them on a personal level and sometimes my classroom/publication room was the only place they felt safe with a group of friends. It helped that our paper was well liked by students, but my kids put in the hours to make it a success. They came out of my class being problem solvers, multitaskers, communicators, critical thinkers, techies and, most importantly, good, responsible and fair student journalists. They sure made me look very good."
---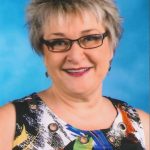 For 34 years, Lori Oglesbee has been exactly what she wanted to be – a public school journalism teacher. Oglesbee said she wanted to impact kids' lives just like her high school adviser, Hope Carroll. This year, she and her students will launch the student news website for Prosper (Texas) High School, where she also teaches Journalism I and Photojournalism I and II and co-coaches the University Interscholastic League journalism team.
As a reflection of the outstanding students she has worked with, Oglesbee has accumulated many honors. JEA named her the 2009 National Yearbook Adviser of the Year. Ithaca College gave her the S'Park Media Mentor Award in 2010 for her work with students and teachers. In 2005, she was the Texas Journalism Teacher of the Year. ILPC awarded her their Edith Fox King Award for contributions to scholastic journalism in Texas. She wrote the yearbook curriculum for the TAJE who awarded her the Texas Trailblazer Award.
Her yearbook and newspaper staffs have won Gold Crowns, Pacemakers, Best of Show, All Southern, Gold Stars and numerous other state, regional and national awards. Her former yearbook staffs have been inducted into both the NSPA and ILPC (Texas) Halls of Fame. Her students have also won five University Interscholastic League state championships in journalism events.
"One trend in education has it right: project-based learning," said Oglesbee. "That's because our journalism classrooms prove the value of learning by creating products with real customers and real consequences. … Asking a student to be part of this process can be life-changing. As educators, we must reach out to the students who don't reach out for us. We have to provide rich learning environments that adapt to technology and meet every student's need. Creating a real product makes learning real," she continued. "Advising those students in this process has brought me joy, excitement, laughter and tears. It's real life. I am so lucky."
---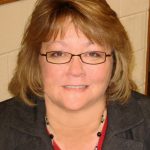 Marci Pieper has had a variety of educational leadership positions in her 30-year career as a teacher, technology director, assistant principal, creative consultant and publications adviser.
Over the years, she has advised newspapers, yearbooks and literary magazines, and even took a quick shot at video production. She currently advises the Clamo yearbook at Clayton High School in St. Louis after a brief hiatus as an administrator. She retired from administration in 2014. After three weeks of retirement her school called and asked if she would be interested in returning to advise the yearbook and co-teach a photojournalism course and she jumped at the chance to go back to her passion.
Her student's publications have been awarded NSPA Pacemakers, CSPA Gold Crowns and Silver Crowns, and her students have been frequent recipients of top honors in national photography competitions as well as NSPA Design of the Year, Jostens photo of the year and design of the year. She has been a frequent workshop speaker at national, state and local conferences in 32 states and Canada. She has been recognized with the following awards for her work in education: the CSPA Gold Key and Special Recognition adviser in the National Yearbook Teacher of the Year competition, Missouri Journalism Teacher of the Year, Missouri EDDY Award for Excellence in Education, Most Influential Teacher from UM Columbia, and Teacher of the Year at Francis Howell North High School.
"My passion has always been the education of kids," said Pieper. "I believe the creative process of yearbook is one of the most authentic and comprehensive educational experiences a student can have. The publication process allows students to experience, in one class, five different curricular areas, as well as practice over 30 real world skills. This is not something we find in many other curricular areas… The communication process that evolves in our classrooms through words, graphics, design, photography is imperative to spreading information in our crazy busy world. The total process causes students to think, analyze, and create in ways that are unique and sometimes pushing the envelope into a new vision for presenting information to the masses. This is such an exciting time to be a teacher."
---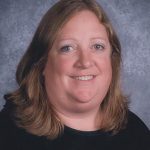 Nancy Y. Smith is in her 31st year of teaching journalism and advising student publications. For the past 24 years she has been at Lafayette High School where she currently advises the award-winning lancerfeed.press website, Image newspaper and Legend yearbook.
She has been the JEA National Contest Chair since 2010 and oversees the Write-off contests, the Jr. High/Middle School National Media Contest and the National Journalism Quiz Bowl. She also serves as the Vice President for the Missouri Journalism Education Association. She was a Dow Jones Newspaper Fund Special Recognition Adviser in 2006 and Distinguished Adviser in 2014. In 2007 she was honored with a JEA Yearbook Adviser of the Year Award and in 2009 awarded as a Special Recognition Adviser. In 2007, she was the Lafayette High School Teacher of the Year, Rockwood School District Teacher of the Year and a finalist for Missouri Teacher of the Year.
"Serving as a publications adviser has been equally challenging and rewarding," said Smith. What other profession would give me the chance to work with students as they produce publications that reflect their voice in the moment, but also stand the test of time as a historical record. It is the most wonderful gift to be able to share curricular and life lessons as I watch my students grow into adults before my very eyes! I know the positive impact the production process has on them. I have seen it firsthand for 31 years.

"Sitting on a stool at the front of the classroom and taking in all the activity gives me a great sense of satisfaction every day," she said. "No matter where my students begin the year, by the end, they are changed. They have gained valuable writing, editing, photography and design skills. They have developed self-confidence and leadership strategies. They are great team players, problem solvers and communicators."