NSPA announces six 2015 Pioneer Award recipients
Sept. 30, 2015
MINNEAPOLIS – Six educators who have gone above and beyond to advance scholastic journalism through years of dedicated service have been selected to receive the National Scholastic Press Association's Pioneer Award.
The Pioneer is NSPA's top honor to journalism educators.' Pioneers are individuals who make substantial contributions to high school publications and journalism programs outside of their primary employment.
---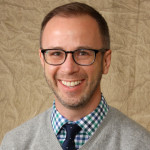 Logan Aimone has been a journalism educator and a voice in journalism education for more than 18 years. He teaches journalism at University High School in Chicago and advises the U-High Midway newspaper and the U-Highlights yearbook. His scholastic journalism journey began in 1989 at Ellensburg (Washington) High School, where he was a member of the newspaper staff and the editor of the yearbook.
Aimone spent a decade teaching journalism at Wenatchee (Washington) High School, where his students on The Apple Leaf newspaper and WaWa yearbook earned the top individual and staff awards in the state and nation, including Pacemakers, Best of Show, the Journalism Education Association Impact Award and Columbia Scholastic Press Association Crown Awards.
In 2007, Aimone became executive director of the NSPA/ACP. Accomplishments include establishing the nation's first standards for online student media and expansion of the critique program to websites.
In 2013-14, he worked with the team at School Newspapers Online as business development director, where he helped students and advisers in making the transition to publishing online, coordinated educational programs and developed the Best of SNO showcase site.
A frequent presenter at conventions and workshops, he has received the Columbia Scholastic Press Association Gold Key and is a past Dow Jones News Fund Distinguished Adviser and Special Recognition Adviser. In Washington state, he was the 2005 adviser of the year, received the Fern Valentine Freedom of Expression Award and directed the summer workshop for seven years. He co-wrote two textbooks. He has a B.A. from Central Washington University and a M.Ed. from the University of Missouri-Columbia. He is a Master Journalism Educator from the Journalism Education Association.
---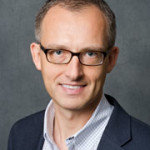 Peter Bobkowski joined the University of Kansas faculty in fall 2011 after a postdoctoral research assistantship at the Carolina Population Center. His research focuses on individuals' motivations to consume and produce social media content, and on the effects of such engagement for identity and well-being.
As former high school teacher, Bobkowski is active in scholastic journalism research and service. In 2011, he and researchers from the Center for Scholastic Journalism at Kent State University conducted a census of scholastic media in the United States. His recent research papers include:
Civic implications of secondary school journalism: Associations with voting propensity and community volunteering. Co-authored with Patrick Miller. To be published in 2016 in Journalism & Mass Communication Quarterly.
Who Are the Journalism Kids, and Do They Do Better? Selection and Academic Outcomes of Journalism Participation in Secondary Schools. Co-authored with Sarah Cavanah and Patrick Miller. Presented at the 2015 AEJMC Conference.
Student media in U.S. secondary schools: Associations with school demographic characteristics. Co-authored with Mark Goodman and Candace Perkins Bowen. Published in 2012 in Journalism & Mass Communication Educator.
Bobkowski sits on the Board of Directors of the National Scholastic Press Association/Associated Collegiate Press. He is past secretary of the Scholastic Journalism Division in the Association for Education in Journalism and Mass Communication.
He has a B.A. from the University of Alberta (1999), M.A. from the University of Houston (2006) and Ph.D. from the University of North Carolina, Chapel Hill (2010). Honors include the Gold Key award from CSPA (2012), Outstanding Graduating Ph.D. Student, School of Journalism and Mass Communication, University of North Carolina at Chapel Hill (2010) and Promising Professor (Second Place), Association for Education in Journalism and Mass Communication (2014).
---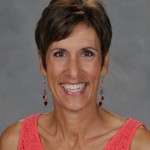 Deanne Brown teaches journalism at Westlake High School in Austin, Texas. For 28 years, she has advised Westlake's award-winning newsmagazine, The Featherduster. She is the current president of the Association of Texas Photography Instructors and, since 1987, has been a member of the Texas Association of Journalism Educators and the Journalism Education Association.
As a workshop instructor, Brown has taught at University Interscholastic League ILPC Summer Journalism Workshops in Texas and every Jostens San Diego Summer Workshop since 1995. She has presented sessions on photography, writing, design and business practices at conferences all over the country, including those hosted by JEA/NSPA and CSPA.
Brown's honors include JEA'S Medal of Merit award (2015), ILPC's Max R. Haddick Journalism Teacher of the Year award (2014), TAJE's Trailblazer award (2005), ILPC's Edith Fox King Award (2002) and Westlake Student Council's Golden Apple Award. Her students' work has been recognized by NSPA, ILPC, CSPA and Quill and Scroll, among others.
---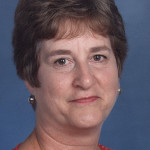 Marilyn K. Chapman has a B.S. in Secondary English Education (1966) from Southeast Missouri State University and an M.S. in English Education (1977) from Elmira College in New York. In addition she has 40 graduate hours in American Literature and journalism from Southern Connecticut State University, SUNY Oswego and the University of South Carolina.
She taught English and journalism for 44 years in Missouri, Connecticut, New York, Georgia and South Carolina. After retirement from secondary teaching in 2010, she has worked in the Mentor Program of the Journalism Education Association to assist new publication advisers. She has been a Certified Journalism Educator since 1998.
Though retired, Chapman continues to maintain close ties with professional associations. For Southern Interscholastic Press Association (SIPA), she acts as Co-Chair of the Endowment Committee, and she has been active in the Journalism Education Association (JEA) for 25 years. For three years, she moderated and wrote questions for the National Journalism Quiz Bowl twice a year for JEA, and she has continued to moderate a Quiz Bowl for SIPA for the past 11 years.
---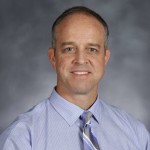 Mitch Eden is in his 20th year teaching. For the past 10 years, he has taught at Kirkwood (Missouri) High School. He advises The Kirkwood Call newsmagazine, Pioneer yearbook and TheKirkwoodCall.com website. Eden received a B.S. in journalism, a B.S. in English and a Masters in Education from Southern Illinois University-Edwardsville. He is a Master Journalism Educator via JEA.
Eden is the president of the Missouri Journalism Education Association. With more than 80 members joining in its first year, MJEA has become the state's largest scholastic journalism organization. MJEA supports scholastic journalism advisers and students throughout the Show-Me state, conducting annual workshops and contests.
Eden acts as SSP conference coordinator, organizing a fall Editorial Leadership conference for scholastic journalism editors in the St. Louis area and planning the spring journalism conference, which attracts more than 700 scholastic journalism students from Missouri and Illinois. As an SPRC member, Eden participates in national convention sessions, calls students and advisers who hit the Panic Button and plans and organizes materials to support programs and educate students and advisers who are being censored or have prior review. He also supports advisers via phone and email struggling with First Amendment issues. In the past, Eden served as JEA secretary and executive board member and president and vice president of JournalismSTL.
Eden Dow Jones News Fund 2015 National High School Journalism Teacher of the Year. He has received the JEA Medal of Merit (2014), DJNF Distinguished Adviser award (2014) and Society of Professional Journalists 2011-12 Distinguished Teaching in Journalism Award. He and wife Tanya have two children, Madison and Cameron.
---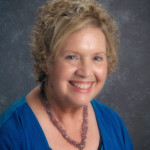 Mary Patrick is in her 44th year as a teacher, 43 of those at the middle school level. She teaches both journalism and social studies and is the social studies/publications department chair at Maize South Middle in Wichita, Kansas. She holds degrees from Cottey College, the University of Kansas and Kansas State University.
She is a member of the JEA, and her publications are members of NSPA, Columbia Scholastic Press Association and Kansas Scholastic Press Association. She has been awarded district-level Kansas Teacher of the Year in two different districts and Kansas State Finalist for Teacher of the Year in 1996.
Patrick was the first elected chairperson for the JEA Middle School Commission and while chair started the JEA middle school contests and a middle school strand of programs at national conventions. She is currently the middle school representative for the Kansas Scholastic Press Association board. She initiated and coordinates a series of middle school contests in the spring, hosts the state middle school workshop and was instrumental in helping open the doors for middle school membership in KSPA. In addition she presents for several workshops throughout the year, including Jostens Adviser University. She also judges yearbooks for state organizations, has been a past judge for NSPA and CSPA and currently mentors seven middle school programs.
Patrick's yearbook, first called the Eagle and later renamed the Stampede, has won numerous Pacemaker awards from NSPA, Best of Show from NSPA, Gold and Silver Crowns from CSPA and All-Kansas awards. Her book is a member of the NSPA Hall of Fame, inducted in 2006. In 2010, she received the Distinguished Adviser Award from the Journalism Education Association. In 2014 she was inducted into the Kansas Scholastic Journalism Hall of Fame.
Patrick's biggest joy is being able to teach an authentic class where staff comes together to figure a budget, work in teams, tackle technology and create a product pleasing to the student body. The staff prides itself in being able to feature 900 students at least 3 times in a 124-page book, sell to 95 percent of the student body, and do all this in a journalistically sound publication.
¢â'¬Å"It is so rewarding to see the staff's reaction to the students enjoying the finished product. Never underestimate what middle school students can do. They have the heart, drive, and excitement necessary to create a good product,¢â'¬Â said Patrick.
---
The 2015 honorees will be recognized at the Saturday, Nov. 14 adviser luncheon at the' Fall National High School Journalism Convention' in Orlando.