Four educators who have shared their passion for scholastic journalism with students nationwide have been recognized as National Scholastic Press Association Pioneer Award recipients.
Erinn Harris, Kristi Rathbun, Chris Waugaman and Ray Westbrook are this year's Pioneer class. They will be recognized in person at a future Journalism Education Association/National Scholastic Press Association Advisers awards luncheon.
The Pioneer Award is the highest honor NSPA awards to journalism educators. Pioneers are individuals who make substantial contributions to high-school journalism programs and scholastic journalism education outside their primary employment.
"This year's class of Pioneers are veteran advisers who have made a notable difference," Laura Widmer, NSPA executive director, said. "They are educators who go above and beyond in the classroom and newsroom. They are not only great teachers, but also are amazing student media advisers.
"They also have earned the respect and admiration from students and colleagues nationwide," Widmer said. "These Pioneers represent the best of the best in the country."
NSPA maintains a composite plaque of all Pioneer Award winners at its headquarters in Minneapolis. Candidates are nominated by previous Pioneer winners and NSPA board members.
Erinn Harris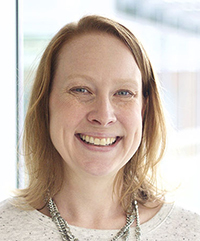 Erinn Harris teaches and advises broadcast, journalism and photojournalism at Thomas Jefferson High School for Science and Technology in Alexandria, Virginia.
Involved in yearbook since 1994, Harris began her advising career at the newly re-named John R. Lewis High School in Springfield, Virginia, in 2005.
After three years working with The Shield yearbook staff, Harris began teaching and advising at TJHSST, beginning in 2009 with the Techniques yearbook and adding journalism, broadcast journalism and tjTODAY in 2013. Each year her media outlets are consistent NSPA Pacemaker and Columbia Scholastic Press Association Crown winners.
Harris began working on her master's degree in journalism education at Kent State University in 2018. During that time, she discovered a passion for student-press rights advocacy and has been working towards getting a New Voices bill passed in Virginia to support student-press rights.
In her nomination letter, Val Kibler said Harris has been a force with New Voices legislation in Virginia, as well as an accomplished teacher and adviser.
"Erinn is just a special person who has all the characteristics of a Pioneer Award winner," Kibler said. "Along with blazing a trail in scholastic journalism on her own, she takes the time to challenge those around her and push them to be better teachers, better thinkers, better people. I have nothing but respect for this woman and all that she has done for the world of scholastic journalism."
Harris said that if it weren't for advising, she'd no longer be a teacher.
"I love the ever-changing landscape of student media — I'm certainly never bored. Every year is new, especially now. Each day presents a new challenge, and every new challenge is an opportunity for the kids to show how incredibly capable they are."
Kristi Rathbun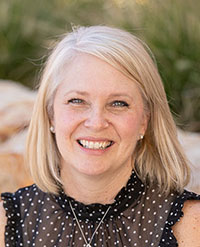 In her 25th year in scholastic media, Kristi Rathbun, MJE advises Rockmedia — the Black & Gold yearbook, Rockmediaonline.org and The Rock newspaper — at Rock Canyon High School in Highlands Ranch, Colorado.
Her students have earned All-Colorado Awards from Colorado Student Media Association, CSPA Crown and Medalist recognition, and NSPA Pacemaker and All-American recognition and Best of Show honors at conventions and conferences.
A former Colorado Journalism Education Association state director, she received a JEA Medal of Merit in 2007. She was CSMA Adviser of the year in 2012, JEA Distinguished Adviser in 2014 and received a CSPA Gold Key in 2016. She has served on the CSMA board since 1998, working to help advisers, students and media programs throughout Colorado.
Her primary goal is to empower others to create valuable publications and media outlets for their school communities through continued education, student and adviser advocacy and opportunities to hone media skills — regardless of their level of experience or location in the state or country.
Jessica Hunziker wrote a letter of support Rathbun, nominated by Jack Kennedy. Hunziker emphasized how much her mentor cared about people.
"From Kristi, I learned that the best teachers love their students and that our relationships with students make the difference," Hunziker said. "Kristi deeply values her students and because of this, her students are able to take risks and pursue excellence.
"Kristi's students know that though she may be tough and have high expectations, she will also take the time to grow them as individuals and help them reach goals they may not have even known they had," she said. "Sometimes, loving on kids is more important than a deadline or an award, and few do this as well as Kristi."
"There's something about seeing the light in students' eyes when they produce tangible products that demonstrate their research, their communication, their thinking skills for the whole world to see," Rathbun said.
"These students keep me grounded. They are brave and talented risk takers who affect positive change in their communities via student media. Very few offerings within a school setting offer these kinds of opportunities for students or advisers."
Chris Waugaman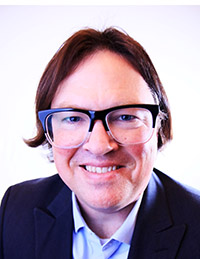 In 2002, Chris Waugaman started the Royal News newspaper with a small group of English students at Prince George High School, in Prince George, Virginia, and 19 years later, the paper is still going strong.
Along the way in his 23 years in the classroom, Waugaman has created the converged team of Royals Media and advises the online site TRNWIRED.org, the broadcast PGTV NEWS, the literary magazine Etcetera and the yearbook Peerage, as well as the Royal News newspaper. His staffs have been awarded with NSPA Pacemakers and CSPA Gold and Silver crowns during his time as adviser.
The 2014 Dow Jones National High School Journalism Teacher of the Year, Waugaman has taken his staffs to lobby the Virginia General Assembly in support of New Voices legislation for student-press rights.
He has also spent time working as the director of the Virginia Association of Journalism Teachers & Advisers, with the Southern Interscholastic Press Association, and is currently serving as the First Vice President for membership services with CSPA.
In 2012, he was named a Lowell Milken Center Fellow, where he began a project called "We Are Newspapermen," which highlights the achievements of many of the unsung heroes of the Black press throughout the last 100 years.
"There is something very special about working with journalism students," Waugaman said. "No other group values the ideals of truth, accountability and empathy like journalism students.
"It may be labeled as a class where you are required to give grades for work, but honestly I think that is the last thing on the minds of a majority of my students," he said.
"It is an honor to bear the responsibility of being their adviser. And despite the craziness of adjusting to virtual learning and moving your entire workflow to the cloud, advising has prepared me for this transition like no other teaching assignment could have."
In her letter of nomination, Val Kibler described Waugaman as a fair, hard-working amazing teacher who goes above and beyond to teach his kids how to be top-level journalists. She added that he is a unique leader who has all the characteristics of a Pioneer Award winner. Along with blazing a trail in scholastic journalism on his own, he raises the bar for everyone around him.
Waugaman presents sessions each year at the JEA/NSPA national conventions, the CSPA fall & spring sonferences, and at many summer camps, including camps in Virginia, North Carolina, New York and California. He said he cherishes the opportunity to work with students all over the country.
Ray Westbrook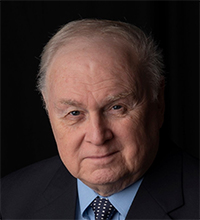 For the past 20 years, Ray Westbrook has been journalism instructor and adviser to The ReMarker student newspaper, Focus special interest magazine and the Marksmen yearbook, at St. Mark's School of Texas in Dallas.
His publications have been consistent winners of highest awards from NSPA, CSPA and Texas' Interscholastic League Press Conference, including Pacemakers, Gold Crowns and Gold Star awards. St. Mark's journalists have been named Texas High School Journalist of the Year for eight consecutive years (2013-20), including the national winner in 2019.
Westbrook has served on the CSPA Advisers' Association board of directors since 2006. He served as president from 2011-2015.
Nationally, he has received the Gold Key from CSPA, Distinguished Adviser from the Dow Jones News Fund, National High School Journalism Teacher of the Year program. He has also been recognized as a Texas Trailblazer award recipient, given by the Texas Association of Journalism Educators, as well as the Max Haddick Texas High School Journalism Teacher of the Year.
"I've been fortunate to have a varied career in scholastic journalism and publishing," Westbrook said. "When I returned to the teaching field in 2001, I never could have foreseen the personal satisfaction I would get from building the journalism program at St. Mark's.
"From one class of six students to a thriving program with as many as 120 students (in an Upper School student population of 375), it has been gratifying to see my students' work contribute to the fabric of relevant, issue-driven discussions that come about when our newspapers are distributed," he said.
"I take immense pride in my boys' work — in all three publications — but I am most proud of the fact that 'my guys' turn out to be good men — men who live quality lives filled with meaningful careers and a strong commitment to serving others."
Bobby Hawthorne wrote one of the letters in support of Westbrook's nomination and mentioned his unprecedented career at St. Mark's.
"Ray has built a program that is second to none in the nation. The number of state and national awards — collectively and individually — his staff members have earned is unprecedented," Hawthorne said. "Certainly, many of these young men come from privileged backgrounds, but there are hundreds of schools like St. Mark's that never come close to achieving what his guys accomplish year after year."
Hawthorne said Westbrook holds his journalists to the highest of standards.
"This sense of duty, of responsibility, of integrity, of staunch professionalism can be traced to one person: Ray Westbrook," Hawthorne said. "He represents the highest ideals of scholastic journalism, and he, as much as anyone I have known in my almost 40 years in this business, richly deserves this award."