NSPA honors five Pioneer Award recipients in 2018
Five educators, who have shared their passion of scholastic journalism to students nationwide, have been recognized as National Scholastic Press Association Pioneer recipients.
Rick Brooks, Carrie Faust, Kelly Furnas, Sally Renaud and Dow Tate will be recognized at the Journalism Education Association/National Scholastic Press Association Advisers Awards Luncheon in November at Chicago Hyatt Regency.
The Pioneer is the highest honor NSPA awards to journalism educators. Pioneers are individuals who make substantial contributions to high school journalism programs and scholastic journalism education outside their primary employment.
"This year's class of winners is unique in that we have high school advisers, as well as a consultant, a former Journalism Education Association executive director and Illinois Journalism Education Association executive director," said Laura Widmer, NSPA executive director. "They are all educators though, and possess great teaching skills and passion for student press rights. They also have earned the respect and admiration from students and colleagues nationwide. These Pioneers represent the best of the best in the country."
NSPA maintains a composite plaque of all Pioneer winners at their headquarters in Minneapolis. Candidates are nominated by previous Pioneer winners and NSPA board members.
---
Rick Brooks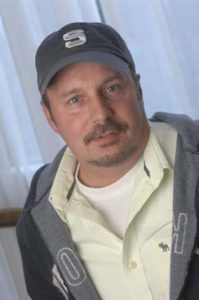 Rick Brooks, creative design manager at Jostens, became the editor of his college yearbook at Fairmont State University with hopes of bringing design beauty to the book. He imagined himself eventually using these skills in a commercial design agency after graduation.
Then, Brooks met Chuck Savedge and his life goals changed. Savedge inspired him to look at his skills differently when he told him, "you may love design and others may love your design, but you are so much more; you are a journalist, and you can help others be more as well." That insight made him rethink his future and he added journalism and education classes to his graphic design major. Now, Brooks had educator in his DNA and he has taken his philosophy of graphic design and journalism to literally hundreds of classrooms, reaching thousands of students globally.
Brooks' main focus with Jostens is to collaborate with collegiate and high school journalism programs. His mission is to work with them to develop a publication that says something effectively in an impactful and readable way. His ultimate goal is to help each student visually and verbally communicate their ideas.
In her nomination letter, Kathleen Zwiebel said Brooks mentors because he enjoys helping students succeed.
"On our state level, Rick has spoken at conventions, served as a judge and helped to develop the Pennsylvania School Press Association yearbook contest guidelines. He has been an active participant that PSPA elected him as a member of the executive board. This is a tribute to his talent and to the fact that Rick is interested in helping all scholastic journalists, not just those at schools affiliated with his company."
His colleague at Jostens, Bonnie Blackman, said this about Brooks. "Some people are defined by their job description or title. Rick Brooks is not one of them. He is defined by his character, his goodness, and his passion with a purpose. He has impacted the journalism community in all the right ways."
In her letter of support, Bridget Freiler said, "Rick Brooks is the very definition of someone who makes substantial contributions to high school publications and journalism programs outside of his primary employment. He goes immeasurably above and beyond the duties of his job, and yearbook staffs and advisers around the country owe much of their success to him."
---
Carrie Faust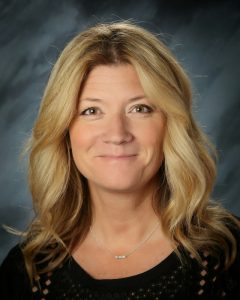 In Carrie Faust's 15 years at Smoky Hill, eight volumes of the Summit yearbook have been nationally honored with National Scholastic Press Association Pacemakers and Columbia Scholastic Press Association Crowns 14 times, and twice as NSPA First Place Best of Show. Additionally, the Colorado Student Media Association inducted the Summit yearbook into the All-Colorado Hall of Fame in 2017.
Under her advisement, Smoky Hill High School has been recognized with the First Amendment Press Freedom Award three times. In 2008, Faust was recognized as a Journalism Education Association Rising Star, and in 2009 was named a JEA Distinguished Adviser. In 2011, Faust was named the Colorado Student Media Teacher of the Year and she received a JEA Medal of Merit in 2013. Most recently, Faust was awarded a Gold Key by the Columbia Scholastic Press Association in 2017.
In his nomination letter, Pete LeBlanc said, "As a teacher, Carrie has excelled in several facets of the profession, but four key areas stand out: building a prolific resume of professional service, advocating for student press rights, creating an environment of 100 percent student engagement and leading her staff in creating some of the top yearbooks in the country. While these attributes are found in several top yearbook advisers throughout the country, rare is the individual who possesses all four and more. That's what makes Carrie so special."
Dan Austin said Carrie is one of his favorite teachers with whom to work at summer camps.
"We've been on faculties together at several workshops, including Gettysburg Yearbook Experience, Rocky Mountain Journalism and Yearbooks at the Beach, and I can tell you firsthand that she has the power to captivate both students and advisers. And, long after most of us have finished our workshop day, I often see her sitting on the floor with staff who have sought her out for a little personal love.  In fact, I often tease her that she makes me feel bad about myself with her hard work. But that is who she is."
Faust says her students come from each walk of life imaginable. Her students range from International Baccalaureate scholars to students with severe special needs, from high socio-economic standing to free and reduced lunch eligibility; every race and culture in her minority-majority school is represented. All of these different voices come together to showcase the beauty that is Smoky Hill High School, and Faust considers herself fblessed to be part of that magic.
"It's a wonder to watch a kaleidoscope of humanity come together to tell the important stories of their generation. No one can report on who the American high school student is, better than the American high school student. The stories they live are heroic and they trust my kids with those stories. The fact that I get to instill a love of storytelling and respect for the voices of our school in these kids is an honor, " Faust said. "I can't imagine a better way to spend my days."
LeBlanc probably said it best.
"Carrie creates and environment of varied educational opportunities for her students. And, oh, by the way, it's not all fun and games in Room I-219 at Smoky Hill High School. Pacemaker: check. Gold Crown: check. Creating a fun learning environment where quality is not sacrificed is a prominent accomplishment that only the best of the best advisers across the country can claim."
---
Kelly Furnas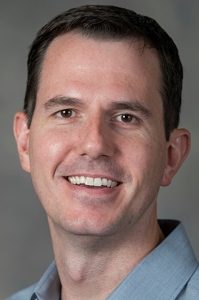 Kelly Furnas is a lecturer in multimedia journalism at Elon (North Carolina) University and faculty mentor to the studen-run Elon News Network. He is the former executive director of the national Journalism Education Association and has worked for newspapers in Las Vegas and Tallahassee, Florida.
In her nomination letter Val Kibler, who worked with Furnas at a state level in Virginia, as well as national level with JEA, said, he has served as a role model for her.
"He is the ultimate professional," Kibler said. "His innovative, forward-thinking personality has made him one of the premiere names in our field."
Former JEA president Mark Newton said the best discussions with Kelly was when they talked education. "Kelly is well read, well versed and, in education for the right reasons. He is truly a master educator."
Furnas loves the classroom and advising.
"I often tell my students that I am their biggest fan and their biggest critic," Furnas said. "I set my standards impossibly high yet celebrate every step they make in the right direction. Yet no matter how much I push, I take some comfort in the fact that they sometimes they push back. I try to engender enough respect that students listen to what I say, but remain friendly and familiar enough that students don't feel pressured into abandoning their critical thinking skills."
In her letter of support, JEA President Sarah Nichols said Furnas leads by Example, demonstrating an incredible work ethic and bringing out the best in current and future leaders through his selfless leadership and grace. Kelly's impact on me personally and professionally is one of the most significant in my life."
All three nominators said that one of his most impressive initiatives while with JEA was Furnas pioneering of the curriculum.
"I was lucky to work with him to develop the leadership module," Kibler said. "His vision of what we needed to offer journalism teachers around the country was just one example of how he sees a need and works diligently to see it to fruition.
"I have nothing but respect for this man and all he has done for the world of scholastic journalism."
---
Dow Tate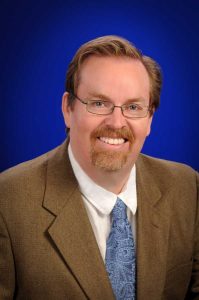 Dow Tate is a journalism teacher at Shawnee Mission East High School in Prairie Village, Kansas and the director of the Gloria Shields NSPA Media Workshop.
In her letter of support, Sherri Taylor said one of the strengths of Tate's journalism program is how it has shaped new directions in scholastic journalism from expanding to the web universe in every possible way, to transforming a yearbook into a publication designed from the strength of its assets and not through templates, as has become boringly normal in yearbook design.
"I admire the way he manages his publications program," Taylor said. "He truly puts the responsibilities and decisions in he students' hands. He is a great leader of that program: tough, demanding, respectful, involved and tireless. He frequently brings in professionals to work hands-on with his students. He takes them to conventions where they do all the competitions. In their spare time, they meet with speakers and expert presenters to critique and learn."
He's the co-author of Scholastic Journalism, 12th edition. In 2011, he was named a Kansas Teacher of the Year finalist. He was inducted into the Scholastic Journalism Hall of Fame at the University of Oklahoma and was named a Texas Legend, as one of the most influential people in the state's 75-year scholastic journalism history. He taught 14 years at Dallas Hillcrest High School. His students' publications – the newspaper, yearbook and news website — have earned the nation's highest honors, including the National Scholastic Press Association's National Pacemaker and the Columbia Scholastic Press Association's Gold Crown.
Three of his students have been named National High Journalists of the Year and two others have gone on to win the Pulitzer. Tate has been named the Dow Jones Newspaper Fund's National High School Journalism Teacher of the Year as well as the Texas Max R. Haddick Teacher of the Year.  He served as the president of the Dallas Chapter of the Society of Professional Journalists in 1990.
However, when all is said and done, Tate knows it's all about the students, past and present.
"In the pantheon of journalism teachers he truly is one of the finest, producing a wealth of successful students who have studied journalism and are out in the world practicing it," Taylor said. "When I have traveled with him, he often meets up with a former student and that person's spouse/family to catch up."
Linda Puntney, former JEA executive director, said Tate's contributions to scholastic journalism in Texas and Kansas span decades.
"In both states has has built award-winning journalism programs and inspired thousands of students to reach levels of excellence they didn't know they could achieve," Puntney said. "That alone is worthy of recognition, but Dow has contributed so much more to so many more.
"He is respected by his students and by journalism educators nationwide. They would all agree it is time Dow Tate be recognized with NSPA's highest recognition."
---
Sally Renaud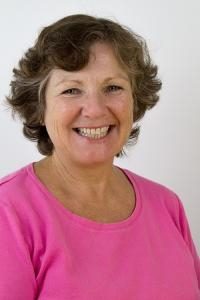 As the director of the journalism program at Emporia State University from 1995 to 2004, Sally Renaud taught and supervised student teachers in journalism, but she says it was legendary scholastic press veterans in Kansas such as John Hudnall, Linda Drake and Linda Puntney who gave her a place in Kansas, working with the strong scholastic press association and its contests.
Since January 2005 she has been the executive director of the Illinois Journalism Education Association, learning early on from press association veterans
Randy Swikle, Susan Tantillo, Linda Jones and Dave Porreca. During her tenure, the organization and board have created an annual statewide onsite contest with the Illinois High School Association, created an All-State Journalism Team and training partnership with the Illinois Press Foundation, recognized outstanding advising with the James A. Tidwell Award–in partnership with EIU and the estate of Diana Peckham.
Stan Zoller, in his nomination letter, said since her arrival in Illinois, Renaud has led IJEA to thrive along with new opportunities for Illinois' scholastic journalists.
"First held in 2006, the tournament continues to grow bringing student journalists from throughout the state together thanks to Sally's Pioneer spirt and vision," Zoller said. "Also, since taking the helm of the IJEA, the achievements of scholastic journalists are now recognized through new IJEA-sponsored contests for media staffs across the state."
He also mentioned the importance of Renaud's insights and guidance during Illinois' push for HB-5902, the Speech Rights for Scholastic Journalism Act in 2016, were a major contribution to the successful passage and signing of the bill.
"I, along with fellow NSPA Pioneer Brenda Field, worked closely with Sally throughout the entire process," Zoller said. "Her passion for a free and independent scholastic press was reflected in her tireless efforts on behalf of the bill – which is now law in Illinois."
Linda Drake, of Chase County Jr/Sr High School, Cottonwood Falls, Kansas, said during her tenure at Emporia State University, Renaud fostered the love for scholastic journalism through her teaching, through her help with so many Kansas Scholastic Press Association activities as well as mentoring of many already in the field.
"There are so many outstanding journalism advisers because of Sally Renaud," Drake said. "Sally is the epitome of what the NSPA Pioneer Award represents."
Retired journalism teacher Wayne Brasler had this to say about Renaud. "What has impressed me most is her talent for involving newcomers to our field with warmth and enthusiasm. She also is gracious, impressive and generous. The value she holds for the ability of high school and college journalism to transform lives both of the new talent coming in and those who use the media in their daily lives is inspirational."
NSPA Pioneer Candace Perkins Bowen said Renaud is a valuable resource for those involved in scholastic media in Illinois and far beyond. She mentioned in a video clip on the Eastern Illinois University's Journalism Department page, Renaud explains what she enjoys most about teaching: "I love watching students practice…get their first bylines, their first great stories." Bowen added, "It's that student-centered approach, no matter the age of the students, that sets Sally Renaud apart and makes her a true Pioneer in our field."