NSPA honors seven Pioneer Award recipients in 2019
Seven educators who have shared their passion of scholastic journalism to students nationwide have been recognized as National Scholastic Press Association Pioneer Award recipients.
Michelle Balmeo, Joe Humphrey, Paul Kandell, Sharon Martin, Amy Morgan, Meghan Percival and Scott Winter will be recognized at the Journalism Education Association/National Scholastic Press Association Advisers Awards Luncheon — either in November, at the Marriott Wardman Park, in Washington, D.C., or in April, at the Gaylord Opryland Resort, in Nashville.
The Pioneer Award is the highest honor NSPA awards to journalism educators. Pioneers are individuals who make substantial contributions to high-school journalism programs and scholastic journalism education outside their primary employment.
"This year's class of Pioneers are veteran advisers who made a notable difference," Laura Widmer, NSPA executive director, said. "They are all educators who possess great teaching and student publication advising skills.
"They also have earned the respect and admiration from students and colleagues nationwide," she said. "These Pioneers represent the best of the best in the country."
NSPA maintains a composite plaque of all Pioneer winners at its headquarters in Minneapolis. Candidates are nominated by previous Pioneer winners and NSPA board members.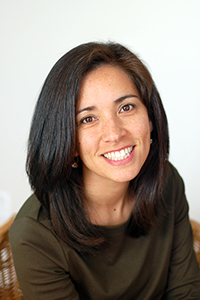 Michelle Balmeo
Michelle Balmeo is in her 15th year teaching and advising student media. Balmeo spent the first 11 years of her career in the Silicon Valley, where her students' publication evolved from a 16-page monthly tabloid newspaper, to a larger newspaper with accompanying website, to a media organization producing a regularly updated news website and monthly magazine.
After relocating to Albany, Oregon, in 2016, Balmeo led a group of students in restarting a century-old journalism program at West Albany High School that had been dead for a decade. Her current students publish The Whirlwind, a print newsmagazine and developing news website.
Sarah Nichols, of Whitney High School, Rocklin, California, said, "Michelle Balmeo is my adviser idol. No, really. For the past decade we've been friends, collaborators, team members and partners in crime – but it's mostly just me trying to learn how Michelle makes masterful teaching and innovating advising look effortless."
In her nomination letter, Nichols added that she worked with Balmeo and a team of other advisers to develop a summer workshop where top-notch instructors helped students reach new heights in online journalism, multimedia, print design and editorial leadership. Balmeo suggested and helped lead multiple other initiatives, Nichols said. Again her vision, hard work, positive energy and expertise proved invaluable.
When she was an adviser in California, Balmeo was an American Society of Newspaper Editors Journalism Fellow, Fremont Union High School District Teacher of the Year, a JEA Rising Star award recipient, California Journalism Educator of the Year and a Dow Jones News Fund Distinguished Adviser.
Balmeo has served as president of the Journalism Education Association of Northern California, JEA Web Curriculum Leader, member of the JEA Digital Media Committee, JEA Partner Project instructor and frequent convention presenter and workshop instructor. She was a contributing author to the scholastic journalism textbook "Journalism: Publishing Across Media." She currently serves as president of the Oregon Journalism Education Association.
"Michelle Balmeo is an incredibly generous, talented and ethical educator and human being who is committed to serving others, in particular in the scholastic journalism community," said Tracy Anne Sena, Schools of the Sacred Heart, San Francisco, in her letter of support. "She is the embodiment of the NSPA Pioneer."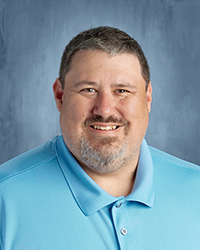 Joe Humphrey
Joe Humphrey advises student media at Hillsborough High School, Tampa, Florida. His students produce the Red & Black newspaper, Hillsborean yearbook and HHSToday.com news website.
Humphrey has worked at HHS since 2004, save for one year during which he spent most of the time telling friends that he "missed his kids" so he is delighted to be back where he belongs in the journalism classroom.
In his nomination letter, Bradley Wilson, of Midwestern State University (Texas), said it was important to know Humphrey's background to understand his impact in his own newsroom.
"Joe got his start as a reporter for the Tampa Tribune, The Florida Times-Union and for St. Petersburg Times, where he learned skills that have added to his ability to teach real-world skills in the classroom," Wilson said.
"I've seen Joe teach and work with students on numerous occasions," Wilson said. "He is one of the finest educators I've ever met. He's passionate. He's enthusiastic. He's engaging. And he knows when to have fun."
Humphrey's commitment to scholastic journalism may start in his classroom, but it reaches the state and national levels, too.
Wilson praised Humphrey's work as president of the Florida Scholastic Press Association.
"He spent four years as president of the Florida Scholastic Press Association, working closely with the executive board and other volunteers to build membership, to transform contests and to bolster excitement in the Sunshine State," Wilson said. "As FSPA's evaluations coordinator, he truly reformed and reorganized the state contests, adding credibility and a stronger educational component to the contests that annually see some of the finest publications in the nation."
He serves on JEA's Certification Committee and as the Florida Scholastic Press Association's Evaluations Coordinator, with responsibility for publication critiques and a constantly growing series of digital contests. He served as local team leader for the fall 2015 National High School Journalism Convention and is again leading the local crew for Orlando 2020.
Humphrey is a frequent workshop/convention speaker and judge in the scholastic journalism universe. He has won multiple service awards including Columbia Scholastic Press Association's James Paschal Award, FSPA's Gold Medallion and the JEA Medal of Merit.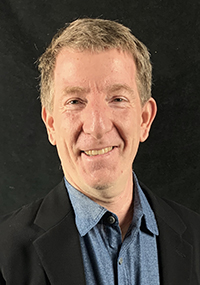 Paul Kandell
Paul Kandell is in his 24th year of teaching, the last 19 of which have been at Palo Alto High School (California), where he advises Verde Magazine, The Paly Voice and the Incubator, a Silicon Valley-inspired class for small teams pursuing big journalism dreams.
Prior to his career at Paly, he advised the staff of The Lowell newspaper and website at Lowell High School, in San Francisco, for four and a half years.
The 2009 Dow Jones News Fund National Journalism Teacher of the Year, Kandell said he is proud that students under his mentorship have regularly, and often valiantly, told stories that mattered — and in the process earned hundreds of awards from NSPA and CSPA. One of the high points of his career was watching his web students beat college-journalism staffs to earn two Webby Awards from the International Academy of Digital Arts and Sciences in 2005.
In his nomination letter, retired adviser Casey Nichols said Kandell is a guiding light for scholastic journalism in northern California and across the United States. He has always been about service to others even while building a scholastic journalism dream team at Palo Alto High School. However, his commitment to scholastic journalism goes beyond his own newsroom.

"It is the work that he has taken on beyond his places of employment for which he deserves recognition," Tracy Anne Sena, Schools of the Sacred Heart, said.

Along with Steve O'Donohue, and later Sena, Kandell ran summer workshops for journalism teachers with San Francisco State University's journalism department. The workshops were geared to teachers in underserved communities, or simply teachers who lacked a background in scholastic press rights, best practices and even in building news websites.

According to his colleagues Rod Satterthwaite and Brian Wilson, Kandell is the best classroom teacher we've ever seen.

"Sitting in on one of his classes and watching him interact with his students is worth more than any college methods class you can think of, times a million," they said.
"Every semester we have a panel of editors come to our beginning-journalism classes to talk about the different publications we have at Paly. And one of our questions every year for these editors is, 'What is it like to work with your adviser?'
"Paul's students inevitably say he has changed their lives. That he made them a better writer. That he taught them how to be a better human. And, that his intelligence, wit and caring nature has made them better journalists and better people. We are both lucky that we can say the same."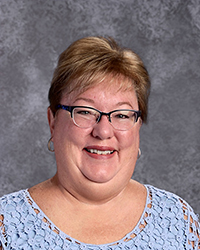 Sharon Martin
Sharon Martin was bitten with the publications bug when she was editor of her high school yearbook in Dodge City, Kansas, so she combined her English secondary education degree with a certification in journalism.
Throughout her career, she has advised in schools as small as 100 secondary students to as large as 2,500 students. From rubber cement and X-acto knives to PageMaker to InDesign, from black and white to color, and from paper to electronic media, Martin advised students through these many changes for more than 35 years.
"Sharon, who is now retired, was an adviser who knew how to instill knowledge, desire and motivation in her students, allowing them to develop strong student-driven publications," Linda Drake, Chase County High School, Cottonwood Falls, Kansas, said in her nomination letter. "She had many former students pursue careers in journalism and had a student named the Kansas Journalist of the Year.

"Her students and publications consistently won awards at both the state and national levels," Drake said. "She knew how to get the very best out of her students, but more importantly, she motivated them to create some of the best publications in the nation."

Spencer O'Daniel, who student-taught under Martin at Wichita East High School (Kansas), said she cherished her relationships she had with her students.

"She was like a second mom to so many in the classroom, sometimes those who had come from broken and borrowed families who needed a second support system to make it through high school," O'Daniel, now at Maize South High School (Kansas), said.
"Sharon was always quick to answer that call and sought to bring out the best potential and ability in her students. She didn't let her students make excuses, and instead pushed their own potential as the driving force in her classroom."

Eager to work with her state program, Martin served on the Kansas Scholastic Press Association board and was president of that organization for two years. She was named a Jackie Engel/Kansas Collegiate Press teacher of the year and inducted into the KSPA Hall of Fame. In retirement, Martin said she hopes to continue working with advisers in a mentoring capacity.

"What made advising so special to me was that following instruction, students not only practiced what they had learned, they developed those skills and applied them to the real world of publications," Martin said. "All of their peers, teachers, families and community saw their work, and those reporters were held accountable for the accuracy and quality of their work. We shared joy and we shared tears at their stories, pages, and learning opportunities. What took place in my classroom went far beyond theory."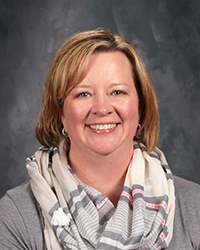 Amy Morgan
Amy Morgan teaches journalism and advises student publications at Shawnee Mission West High School, in Overland Park, Kansas.
In her nomination letter, Kathy Habiger, of Mill Valley High School, Shawnee, Kansas, said Morgan has quietly and consistently been a leader in scholastic journalism and is worthy of national recognition.
"Amy's passion for journalism, which started at a Shawnee Mission high school, her tireless efforts in local and state press associations and her love of her students make her an ideal candidate for the NSPA Pioneer Award," Habiger said.
"When she arrived at Shawnee Mission West, she took over a lackluster program," Habiger said. "Amy's increased enrollment in her program and expanded journalism class offerings. Amy's school is known for its socioeconomic and racial diversity, and her staffs reflect that. She frequently takes students on her staff who may not come from the most stable of homes or may never have had an adult in their lives who cares about them.
"Not only can students learn the latest trends in journalism in her program, they can find a home away from home, a place to belong that just happens to involve journalism," Habiger said.
Morgan has served on the Kansas Scholastic Press Association executive board as secretary, area representative and endowment chairperson. She served on the Journalism Educators of Metropolitan Kansas City board as president, vice president, secretary/treasurer and representative. Morgan was the local committee co-chair for the 2010 JEA/NSPA National High School Journalism Convention in Kansas City, and also served on the committee for the Kansas City convention in 2000. She was named the Jackie Engle Award winner for outstanding journalism advising in Kansas in 2011 and was recognized as a special recognition adviser in the JEA yearbook adviser of the year program in 2014.
"Amy has a passion for supporting scholastic journalism that shows in everything she does," Jim McCrossen, Blue Valley Northwest High School, Overland Park, Kansas, said. "She also has compassion for all the people with whom she comes into contact. Even students she teaches at workshops across the country or at national conventions love her for who she is and for what she teaches them."

For Morgan, teaching was always the goal, but, she said, she had to decide just what kind of teacher she wanted to be.
"When I student taught, one of my cooperating teachers asked if I wanted to be a sage on the stage or a guide on the side," Morgan said. "The answer was easy for me…I am mortified by the idea of being on a stage, and I think advising student publications is the perfect opportunity to be a guide on the side.
"You get to empower kids to create something that has a true impact on their school and community, and there is nothing better than watching them hold the newspaper or yearbook in their hands and see the product of their labor," Morgan said.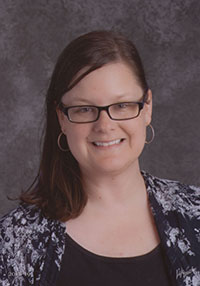 Meghan Percival
Meghan Percival teaches photojournalism and AP Psychology and advises the Caledonia yearbook staff at McLean High School, in Fairfax County, Virginia. Caledonia has been recognized with the NSPA Pacemaker and CSPA Gold Crown and was inducted into the NSPA Hall of Fame.
When nominating Percival, Mary Kay Downes called her one of the great advisers.
"Meghan Percival is a class act," said Downes, Chantilly High School (Virginia). "Her students' yearbook is amazing, her talents as a dedicated teacher outstanding. More importantly, her contributions to scholastic journalism benefit publications advisers and staffs locally and nationwide.
"While she is a consistent speaker, author, critiquer, judge and volunteer, she contributes quietly," Downes said. "She is generous with her time and talent without seeking attention. I believe Meghan is richly deserving of NSPA's Pioneer Award — for all the right reasons."
Yearbook consultant Paul Ender said Percival didn't major in English or journalism in college, but she works that to her advantage.
"Her background in history and psychology has been integral to her success as a yearbook adviser," Ender said. "The students take the responsibility of preserving the stories of the year seriously as they understand — and respect — the importance of accuracy, balance and completeness. Their ownership of the project, the ways they work together and Meghan's choices to teach them and then step back to let them dream, solve problems and own the process set her apart from many other advisers."
Percival is on the board of directors for NSPA, is executive director of the Virginia Association of Journalism Teachers and Advisers, and is the local chair of the 2019 NSPA/JEA Fall High School Journalism Convention. Percival received a Gold Key from CSPA in 2013, was a 2014 JEA Distinguished Adviser and 2018 JEA Medal of Merit Recipient.
A frequent presenter at NSPA/ JEA conventions as well as local, state and regional workshops, Percival said she loves helping staffs work on coverage and improving storytelling in their publications. Percival also critiques publications for NSPA and CSPA and does on-site critiques at conventions.
"An adviser of a book known for both excellence and innovation, a popular instructor at workshops and conventions nationwide, she is both a leader and a worker bee who contributes to the profession on many levels," Ender said.

Percival described how much student-media advising has affected her career.
"I can say that without a doubt, I am a better teacher and a better human being because I am a journalism adviser and a member of this vibrant publications advising community," Percival said. "High-school media matters because it means important stories are told and advisers and students alike are continually inspired by their very talented peers, and advising matters to me because it has connected me with this incredible professional network."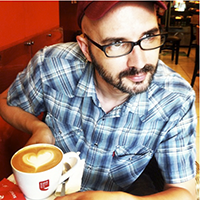 Scott Winter
Scott Winter teaches journalism and writing and advises student media at Bethel University, in St. Paul, Minnesota.
In his nomination letter, Bobby Hawthorne said, "Perhaps a handful of advisers can equal his knowledge, wisdom and enthusiasm, but I cannot think of anyone in scholastic journalism who surpasses Scott's passion for journalism and his skill in teaching journalistic writing." Hawthorne is a popular workshop instructor and author of the textbook "The Radical Write."

Before Bethel, Winter taught at University of Nebraska-Lincoln and high schools in Minnesota, South Dakota and Colorado. He says he couldn't keep a job. That's his dry wit that helps him connect with students.
Dow Tate, Shawnee Mission East High School, Prairie Village, Kansas, said scholastic journalism is better today because of Scott Winter. While he continues to teach his college students, he has never forgotten about scholastic journalists.

"Kansas scholastic journalists absolutely love him," Tate said. "His dry wit and candor reach students on a level that most educators can't understand. When he teaches, he draws emotions out of his audience, engages them and pushes them to think about journalism in a deeper and more critical way than they ever have before."

Winter has plenty of fans — students and advisers. David Knight, who teaches with him at the Gloria Shields NSPA Media Workshop, said he is proud to add his name to the list.
"Scott Winter, one of the best? Nah, maybe, just, maybe the best: Motivator — he's got a gift for getting students to write and rewrite and rewrite and interview and re-interview and re-interview 'til their stories pop with power. Entertainer — he grabs students, gets them laughing, thinking, caring. Tactician — his plans, his strategies, for getting his students to excel are so well-thought out, so organized. And his passion — he believes, knows, journalism done-right makes a difference, a passion he passes on to students."

Jeanne Acton said Winter is a regular instructor at her workshops and conferences at University Interscholastic League in Texas.

"The University of Texas at Austin, and scholastic journalists absolutely love him," Acton said. "When he teaches, he draws emotions out of his audience, engages them and pushes them to think about journalism in a deeper and more critical way than they ever have before.
"Scott is the real thing — a gifted teacher who has touched so many lives in Texas and around the country," Acton said. "I do love him, and so does every student who has been lucky enough to hear him speak. He richly deserves to receive NSPA's Pioneer Award."
As for Winter, he said he loves to see it all come together, whether it's at a workshop or in his own newsroom. He understands how student journalists can make a difference.

"In my experience, student publications who take risks are all about giving a damn about our world," Winter said. "I like to hang out with students on such a difficult, ethically challenging, anxiety-inducing, ego-busting, brain-expanding, artistic venture.
"They're the ones who can save us from a democracy that's crumbling around us," Winter said. "They do the journalism — the words, the interviews, the video, the photos, the podcasts, the web design, the video editing, the editing, the decision-making — not for grades or awards. They do it to save all of us."