2019 Middle School finalists
National Scholastic Press Association has announced its finalists for the 2019 middle school competition.
All finalists will be recognized and the winners announced for the first time in a Saturday afternoon awards ceremony at the National High School Journalism Convention, Nov. 21-24, 2019, at the Washington Marriott Wardman Park.
First- through fifth-place winners will receive plaques, and five honorable mention winners will receive certificates.
Finalists are shown below in alphabetical order by state.
RELATED: 2019 Individual Award Finalists
Photo | Design | Cartoon | Broadcast | Social Justice Reporting |
Story | Social Media | Portfolio | Digital Story | Local Climate Change Reporting | Middle School
---
Design of the Year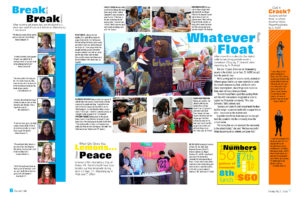 Emily Sosa
Oro
Cactus Canyon Junior High School
Apache Junction, Arizona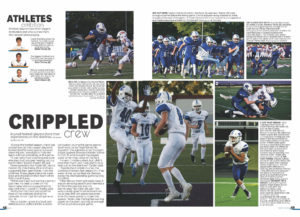 Mia Kieklak
The Round-Up
Woodland Junior High School
Fayetteville, Arkansas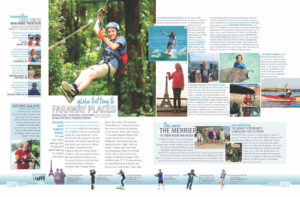 Sophie Pallman, Mariah Schmeling, Colin Winterbottom
The Prowl
Powell Middle School
Littleton, Colorado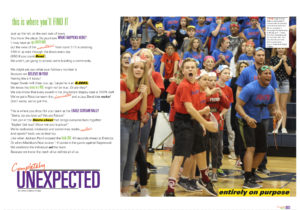 Lizzy Ahrens, Kaytn Anderson
Eagle Eye View
Sierra Middle School
Parker, Colorado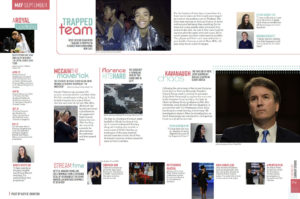 Kaylie Johnson
Tigrium
Holy Trinity Episcopal Academy
Melbourne, Florida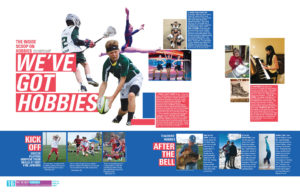 Ryan Barrett, Owen Cook, Kaylee Roberts
The Scrapbook
Westfield Middle School
Westfield, Indiana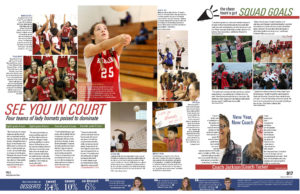 Isa Matamoros
The Vespa
Kealing Middle School
Austin, Texas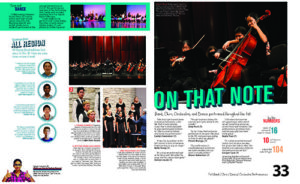 Staff
Roundup
Canyon Vista Middle School
Austin, Texas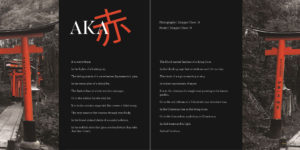 Morgan Chow, Branden Song
Mini-Marque
St. Mark's School of Texas
Dallas, Texas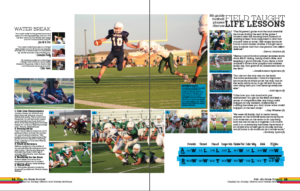 Ainsley Gibson, Yasmin Martinez
The Panther
Ridgeview Middle School
Round Rock, Texas
---
Story of the Year
Dia Granillo
Dealing with unimaginable grief
Oro
Cactus Canyon Junior High School
Apache Junction, Arizona

Amber Henderson, Emily Sosa
This is not a drill: After report of a shooting at Apache Junction, students faced a real lockdown
Oro
Cactus Canyon Junior High School
Apache Junction, Arizona

Ellie Gilbert
Dig for a cure: The eighth grade volleyball team raised money for breast cancer on the way to becoming conference champions
The Round-Up
Woodland Junior High School
Fayetteville, Arkansas

Ava Osborne
Third time's a charm: Girls cross country won conference for the third year in a row
The Round-Up
Woodland Junior High School
Fayetteville, Arkansas

Ryan Barrett, Laura Shupe
Double trouble: After injury, the boys' tennis team rallies together
The Scrapbook
Westfield Middle School
Westfield, Indiana

Olyvia Fleming
Vaping becomes a dangerous trends among teens
The Sequoyah Scribe
John Sevier Middle School
Kingsport, Tennessee

Olyvia Fleming
Neonatal abstinence symdrome is affecting more Tennessee babies
The Sequoyah Scribe
John Sevier Middle School
Kingsport, Tennessee

Kayla Le
Cutting the cash: A closer look at the budget behind the scenes
The Vespa
Kealing Middle School
Austin, Texas

Svanik Jaikumar
A pen's view on life
Mini-Marque
St. Mark's School of Texas
Dallas, Texas

Amanda Miller
Run the rainbow: Students compete in the 1 mile Color Fun Run
The Panther
Ridgeview Middle School
Round Rock, Texas
---
Photo of the Year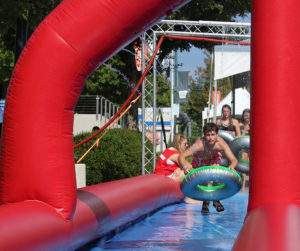 Kylie Mollner
The Round-Up
Woodland Junior High School
Fayetteville, Arkansas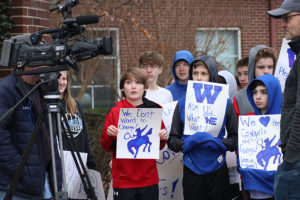 Brighton Smith
The Round-Up
Woodland Junior High School
Fayetteville, Arkansas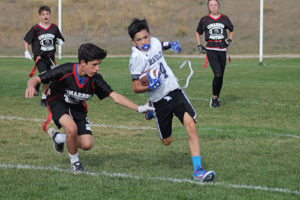 Sydney Lakeman
Eagle Eye View
Sierra Middle School
Parker, Colorado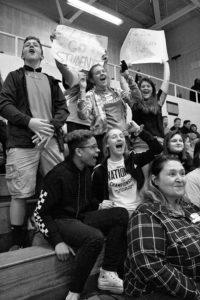 Alize Cardot
Stingray Tales
New Smyrna Beach Middle School
Edgewater, Florida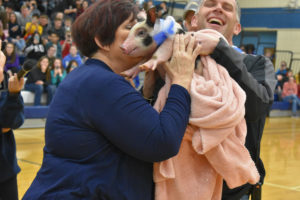 Fiona Gildersleeve
What's Your Beat
Eagle Rock Middle School
Idaho Falls, Idaho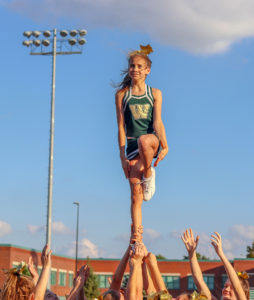 Laura Shupe
The Scrapbook
Westfield Middle School
Westfield, Indiana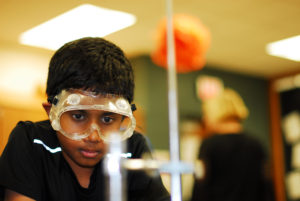 Arjun Gupta
Together We're Better
Creekside Middle School
Carmel , Indiana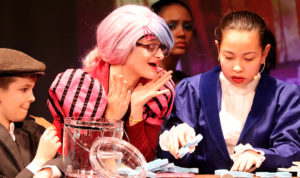 Lily Duncan
Bulldog's Tale
Barnwell Middle School
St. Charles, Missouri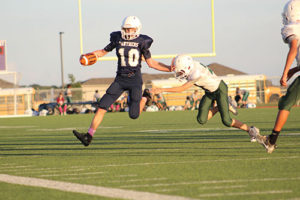 Yasmin Martinez
The Panther
Ridgeview Middle School
Round Rock, Texas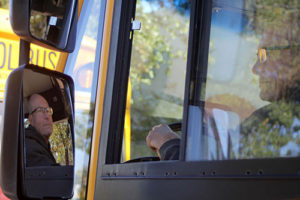 Sydney Simmons
The Vespa
Kealing Middle School
Austin, Texas