2019 magazine Pacemaker finalists announced
NSPA honors 14 literary arts and 2 specialty magazines
MINNEAPOLIS — Honoring the nation's best, the National Scholastic Press Association has named 16 scholastic magazines as finalists in its prestigious Pacemaker competition.
"The Pacemaker is the association's preeminent award," executive director Laura Widmer said. "NSPA is honored to recognize the best of the best."
Pacemaker finalists will be recognized with plaques at 7 p.m. Thursday, April 16, at the Opening Ceremony of the Spring National High School Journalism Convention in Nashville.
Only the Pacemaker winners will be announced and will receive plaques at 3:30 p.m. Saturday, April 18, and the convention's closing Awards Ceremony, where both NSPA and Journalism Education Association honors will be presented.
RELATED
2020 Online Pacemaker Finalists
2019 Yearbook Pacemaker Finalists
2019 Newspaper/Newsmagazine Pacemaker Awards
2019 Broadcast Pacemaker Awards
The NSPA Pacemaker award has a rich tradition and the association started presenting the award to high school newspapers a few years after the organization was founded in 1921. Throughout the years, yearbooks, magazines, online sites and broadcast programs were added to the competition.
To select the 16 finalists, a team of judges analyzed and discussed 96 entries from 29 states. From the 16 finalists, seven literary arts and one specialty magazine will earn Pacemaker honors.
The Pacemaker finalists represent the top 17 percent and the Pacemaker winners represent approximately the top 10 percent of the entries. The magazines were published during the 2018-19 school year.
"The literary arts magazines selected by the judges reflect both classic and contemporary formats," said Gary Lundgren, associate director and coordinator of the Pacemaker competition. "The quality of the art, photography, poetry and prose showcased on the pages of these magazines is amazing."
To reflect trends in scholastic publishing, a specialty category was added in 2018 to recognize niche magazines devoted to in-depth reporting on a single topic. Traditional newsmagazines continue to compete in the Newspaper/Newsmagazine Pacemaker competition.
Written comments from the judges about each of the Pacemaker-winning magazines will be posted after the winners are announced along with overall comments and observations from the judges. The professional bios of the judges will also be included.
---
Literary Arts Magazines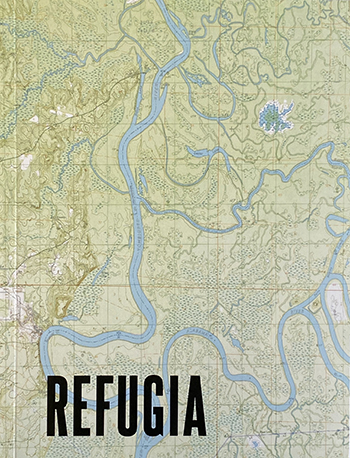 Ingenium
McGill-Toolen Catholic High School
Mobile, Alabama
Editors: Griffin Dumont, Lexie Riley, Corinne Stein, Kendall Waltman
Advisers: Mary Carter, Nancy Fontenot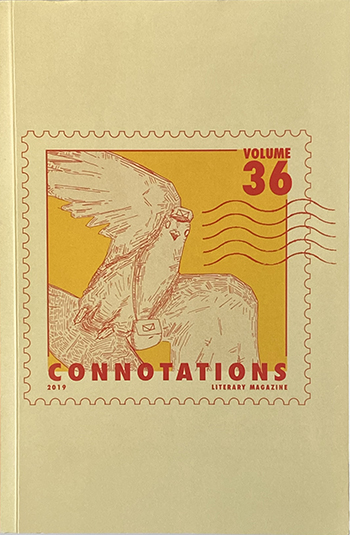 Connotations
Fayetteville High School
Fayetteville, Arkansas
Editors: Marie Rapert, Isaac Smith
Adviser: Katie Stueart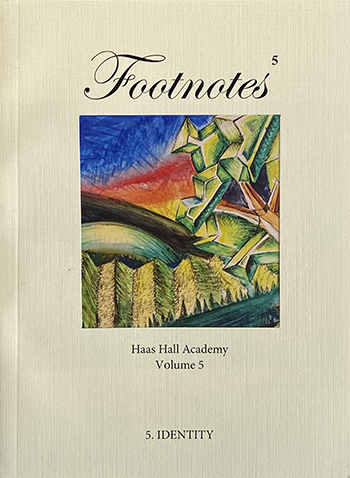 Footnotes
Haas Hall Academy
Fayetteville, Arkansas
Editor: Taylor Poe
Advisers: Katherine Cochran, Matthew Henriksen, Karen Henry, Larry Henry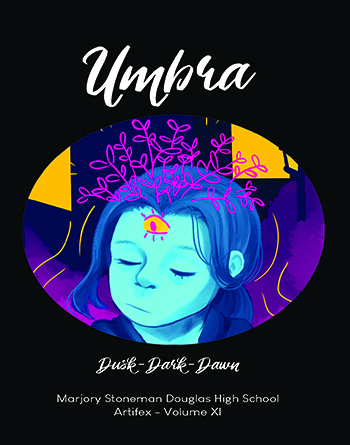 Artifex
Marjory Stoneman Douglas High School
Parkland, Florida
Editor: Anna Bayuk
Adviser: Melissa Falkowski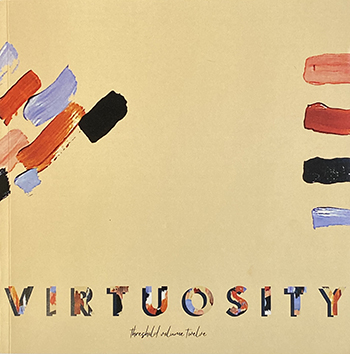 Threshold
North Forsyth High School
Cumming, Georgia
Editor: Anna Goellner
Adviser: Elizabeth Smith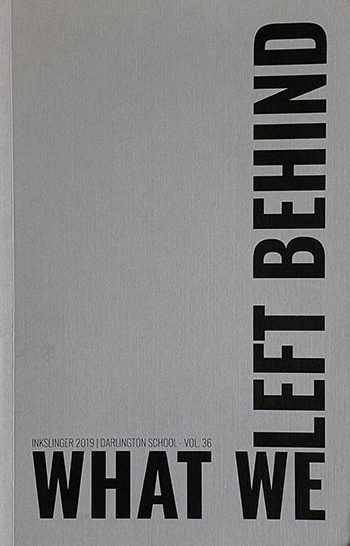 Inkslinger
Darlington School
Rome, Georgia
Editor: Alexander Greene
Adviser: Katie Merritt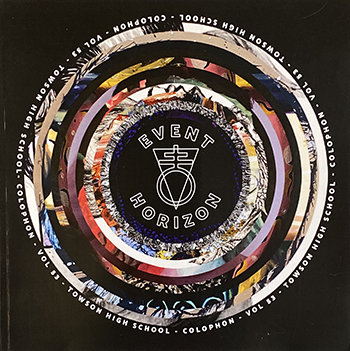 Colophon
Towson High School
Towson, Maryland
Editors: Shayna Blinkoff, Becky Glessner
Advisers: Noah Belt, Nick Busselman, Andrew Freeburger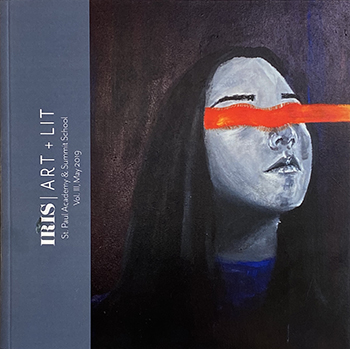 Iris: Art + Lit
St. Paul Academy and Summit School
St. Paul, Minnesota
Editor: Quinn Christensen
Advisers: Mara Duvra, Kate Glassman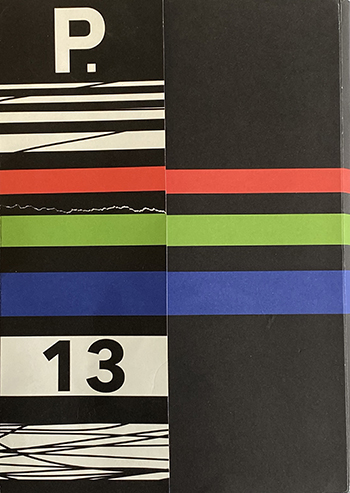 Pulp
Lincoln Park Performing Arts Charter School
Midland, Pennsylvania
Editors: Alexa Bocek, Christian Rothbauer
Advisers: Dan LeRoy, Cassandra Patten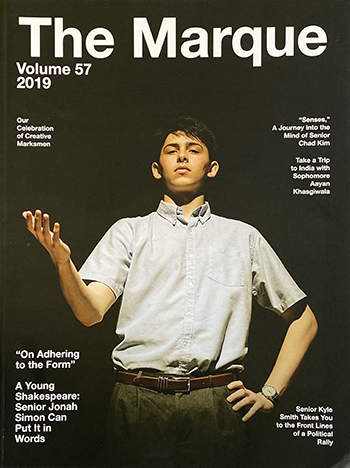 The Marque
St. Mark's School of Texas
Dallas, Texas
Editors: Matthew Coleman, C.J. Crawford
Advisers: Lynne Schwartz, GayMarie Vaughan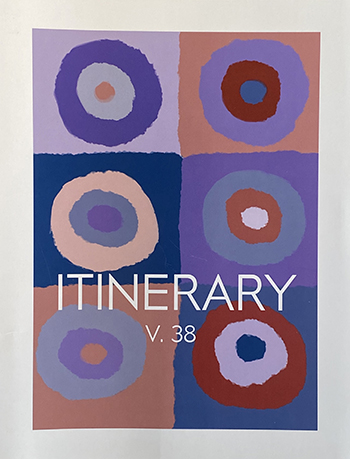 Itinerary
The Episcopal School of Dallas
Dallas, Texas
Editor: Maddie Tong
Adviser: Heather Cernoch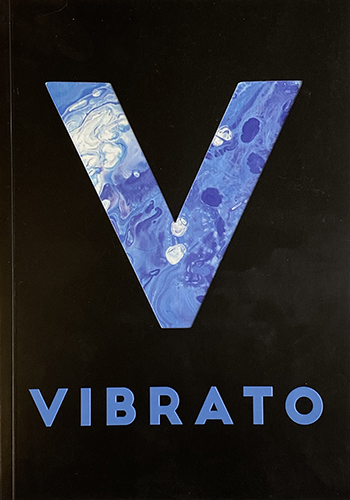 Vibrato
The Hockaday School
Dallas, Texas
Editors: Parker Hawk, Ellen Schindel
Adviser: Nureen Patel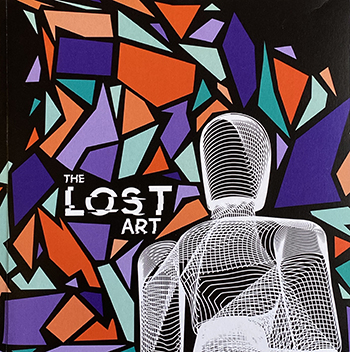 The Lost Art
McKinney High School
McKinney, Texas
Editors: Lilly Harlowe, Sara Hummadi, Elijah Kelley, Megan Ward
Advisers: Kaitlin Christian, Katye Rutledge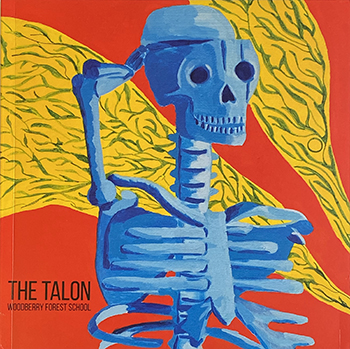 The Talon
Woodberry Forest School
Woodberry Forest, Virginia
Editor: Ashby Shores
Advisers: Karen Broaddus, Rich Broaddus
---
Specialty/In-Depth Topical Magazines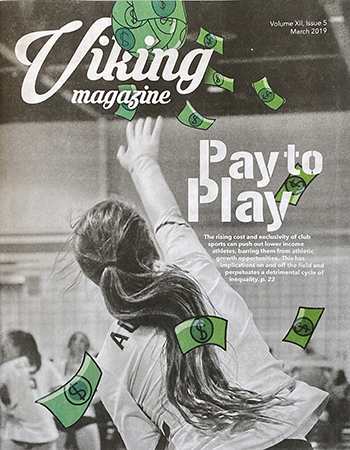 Viking Magazine
Palo Alto Senior High School
Palo Alto, California
Editors: Stan de Martel, Maria Fletcher, Ellie Jeffries
Adviser: Brian Wilson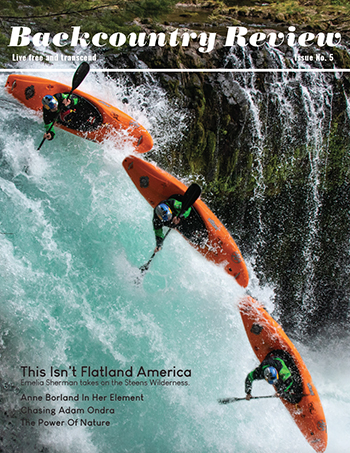 Backcountry Review
Springfield High School
Springfield, Oregon
Editors: Kate Bakken, Liliana Hernandez, Emelia Sherman
Adviser: Ivan Miller