And we're inviting you
to be part of the party.
We celebrate NSPA's founding in 1921 — and 100 years of serving student journalists and advisers.
We're marking the occasion throughout the 2021-22 school year, including both fall and spring NSPA conventions and fall and spring ACP conventions.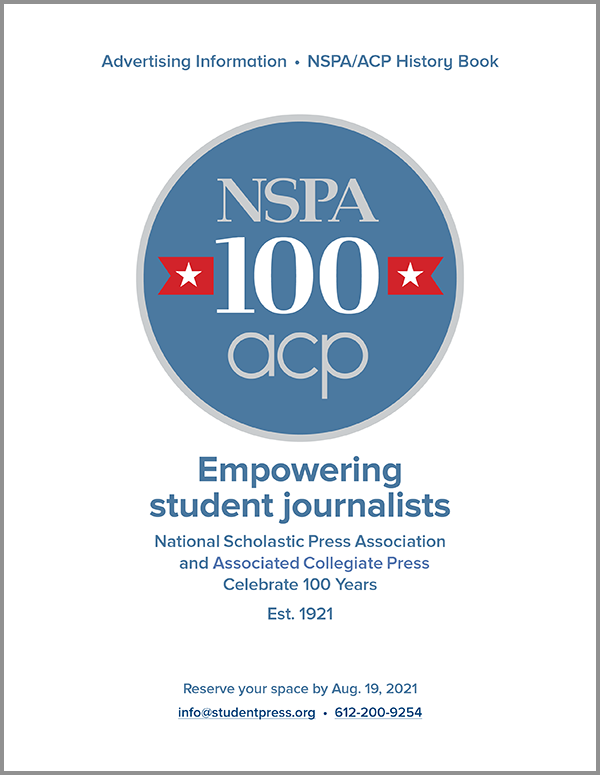 NSPA/ACP history book
Deadline for advertising space: Aug. 19, 2021
Deadline to submit advertising: Aug. 26, 2021
"Empowering Student Journalists,"
our 176-page coffee-table book on our history, will be distributed to all NSPA- and ACP- member schools in fall 2021.
Printing sponsorship has been secured. Details on advertising opportunities are available in this sponsorship packet.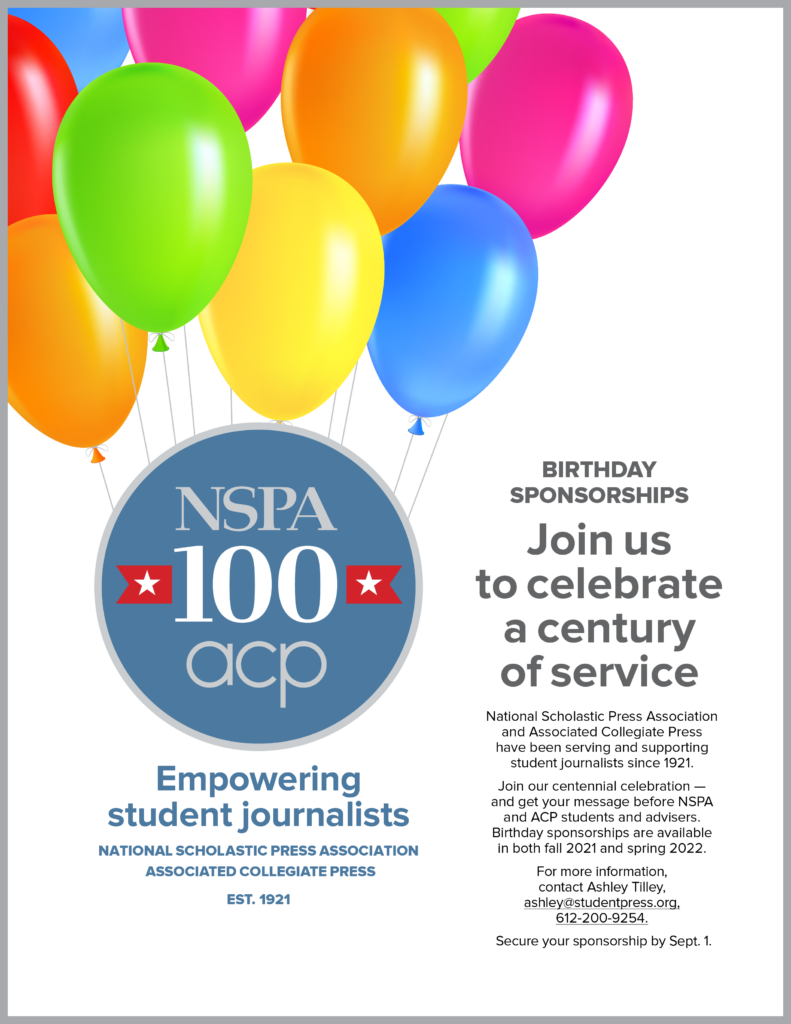 Birthday sponsorships
Deadline: Sept. 1, 2021
We will be celebrating with our member student journalists and advisers at our NSPA and ACP conventions, both fall 2021 and spring 2022.
This sponsorship packet includes details on the many opportunities for sponsorship visibility at our conventions —
A traveling history kiosk,
a one-time sponsorship to help underwrite a traveling, stand-alone interactive history presentation at future conventions.
Convention birthday parties, with appetizers, drinks and birthday cake, as well as table-top displays, keepsakes for every publication honored in the Pacemaker 100.
"Storytelling is Our Superpower" journals and stickers.
Birthday wishes on the NSPA and ACP websites.