OCC: Recognition for Outstanding Coronavirus Coverage
Congratulations to our honorees in the OCC recognition program.
National Scholastic Press Association, the Society of Professional Journalists, and the Society for News Design were sponsors in recognizing outstanding COVID-19 coverage by high school media. Print, online and broadcast submissions were included within three contest deadlines in April and May 2020.
NSPA continues recognition of outstanding coverage of the pandemic through special categories within its Individual Awards competition.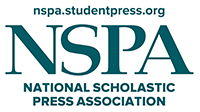 May 15, 2020, recognition
Design/visuals / May 15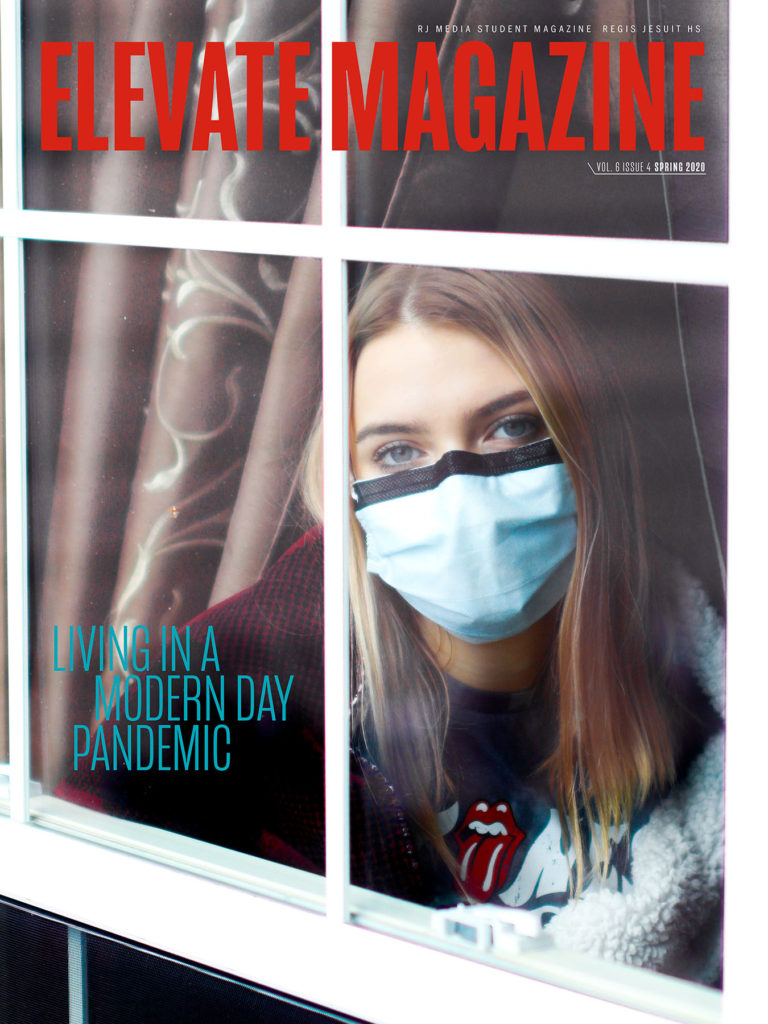 First
Sophia Marcinek, Serena Nguyen, Elevate Magazine, Regis Jesuit High School, Aurora, Colorado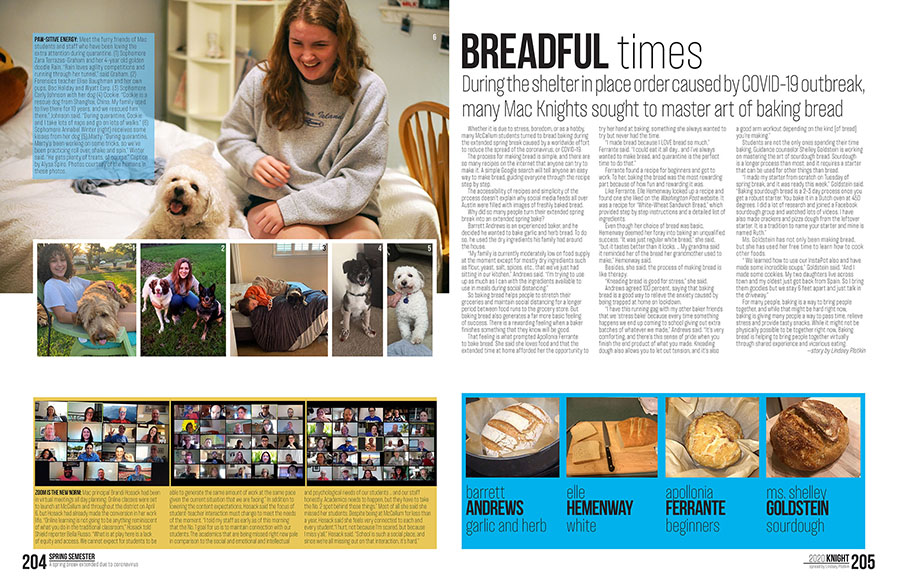 Second
Lindsey Plotkin, The Knight, McCallum High School, Austin, Texas
Third
Edan Zinn, The Gator, Brimmer and May School, Chestnut Hill, Massachusetts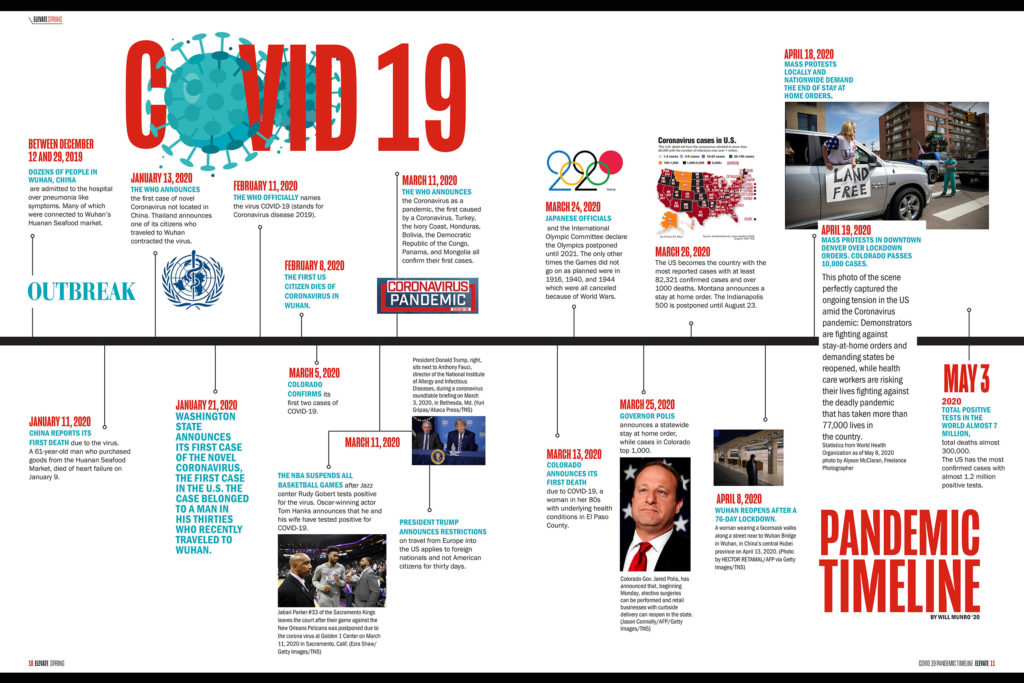 Fourth
Serena Nguyen, Will Munro, Elevate Magazine, Regis Jesuit High School, Aurora, Colorado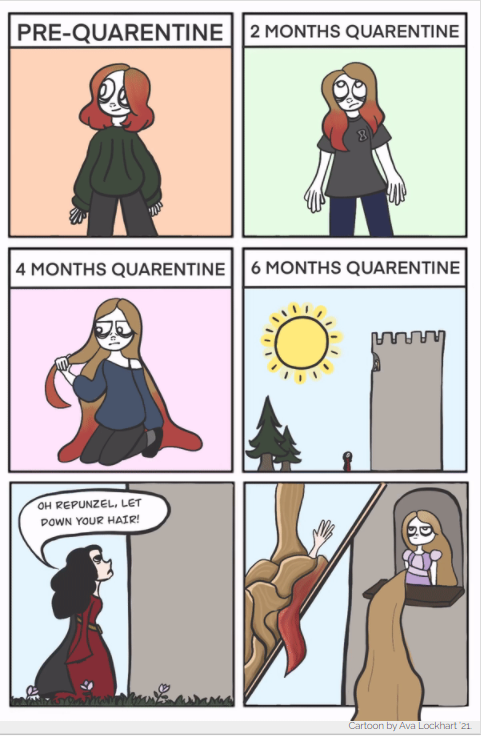 Fifth
Ava Lockhart, The Gator, Brimmer and May School, Chestnut Hill, Massachussetts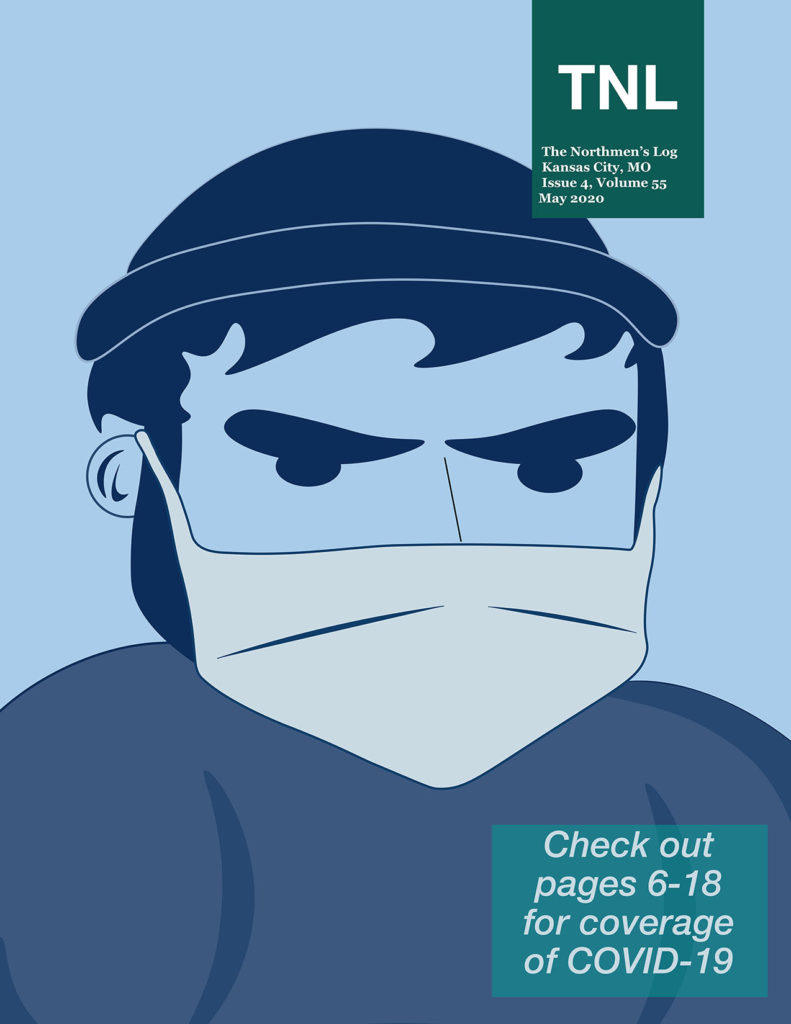 Sixth
Ivonee Morales-Mejia, The Northmen's Log, Oak Park High School, Kansas City, MIssouri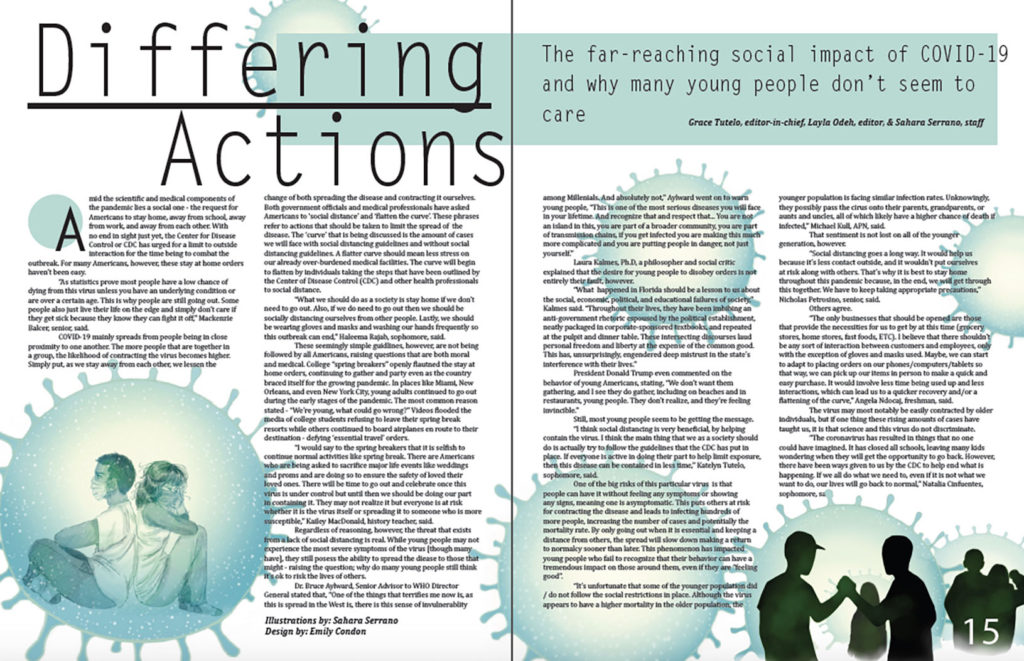 Seventh
Emily Condon, Sahara Serrano, Pilot's Log, Hasbrouck Heights High School, Hasbrouck Heights, New Jersey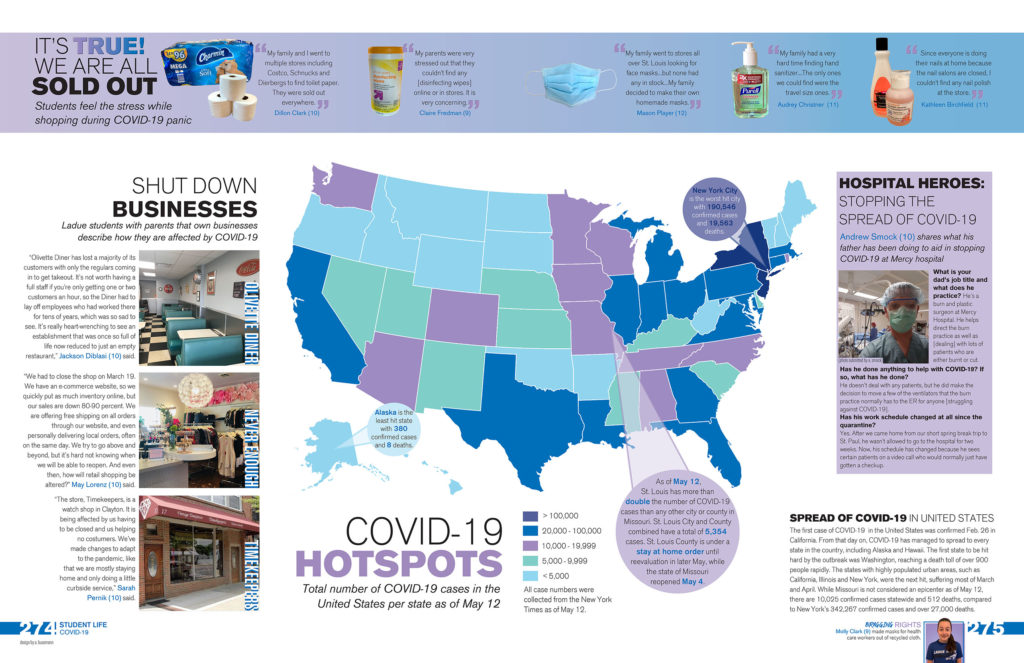 Eighth
Adelaide Bitting, Ava Bussmann, Adam Lynn, Charlotte Madden, Rambler, Ladue Horton Watkins High School, St. Louis, Missouri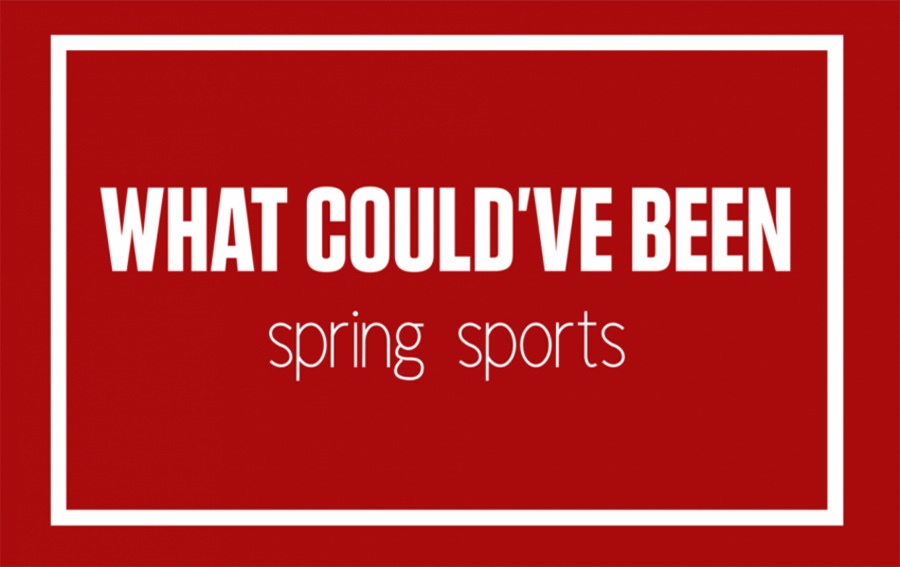 Ninth
Alexa Atlas, Max Gaffin, Nick Gangewere, Eli Weitzman, Eastside Online, Cherry Hill High School East, Cherry Hill, New Jersey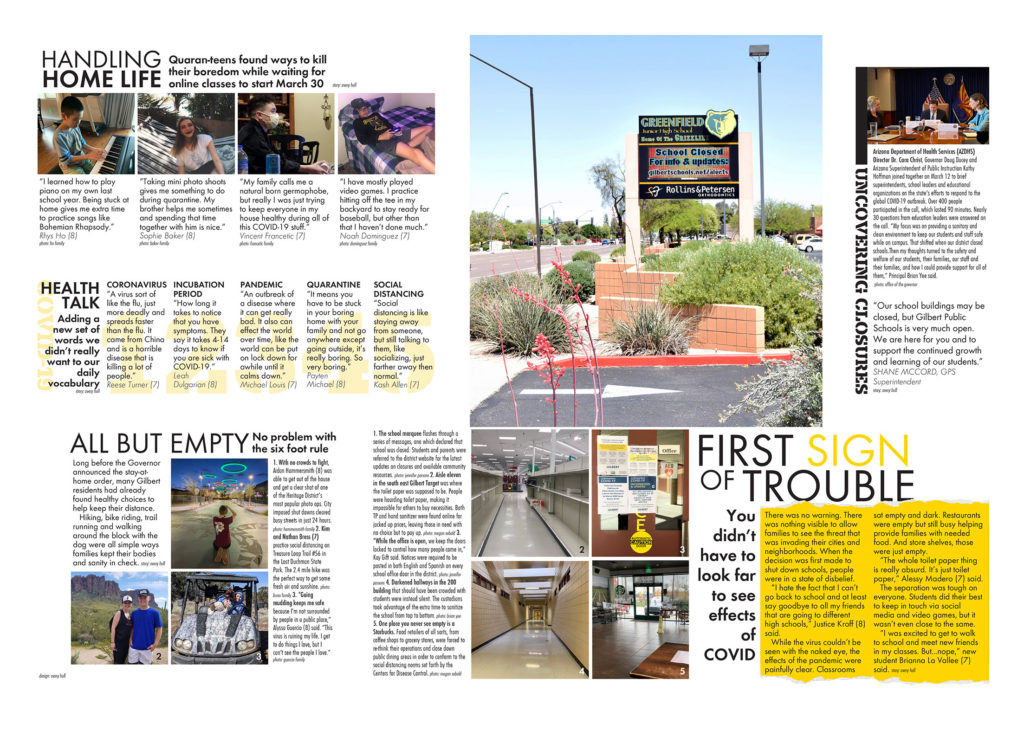 Tenth
Avery Hull, Ingenium, Greenfield Junior High School, Gilbert, Arizona
---
General content/broadcast / May 15
First
Will Davidson, Gabby Greenley, RNE-TV, Richland Northeast High School, Columbia, South Carolina
Second
Jillian Tate, DTV News, Davison High School, Davison, Michigan
Third
Paige Bell, Ella Hart, CRN-TV, Catawba Ridge High School, Fort Mill, South Carolina
Fourth
Grant Johnson, Eagle Nation Network, Prosper High School, Prosper, Texas
Fifth
Gracie Hale, Eagle Nation Network, Prosper High School, Prosper, Texas
Sixth
Ryan Kelley, WHIS News, Holy Innocents' Episcopal School, Atlanta, Georgia
Seventh
Kristi Perez, RNE-TV, Richland Northeast High School, Columbia, South Carolina
Eighth
Jordan Ramsey, Eagle Nation Network, Prosper High School, Prosper, Texas
Ninth
Paige Bell, Blake Woodard, CRN-TV, Catawba Ridge High School, Fort Mill, South Carolina
Tenth
Staff, Blue Jay Journal TV, Washington High School, Washington, Missouri
---
General content/online / May 15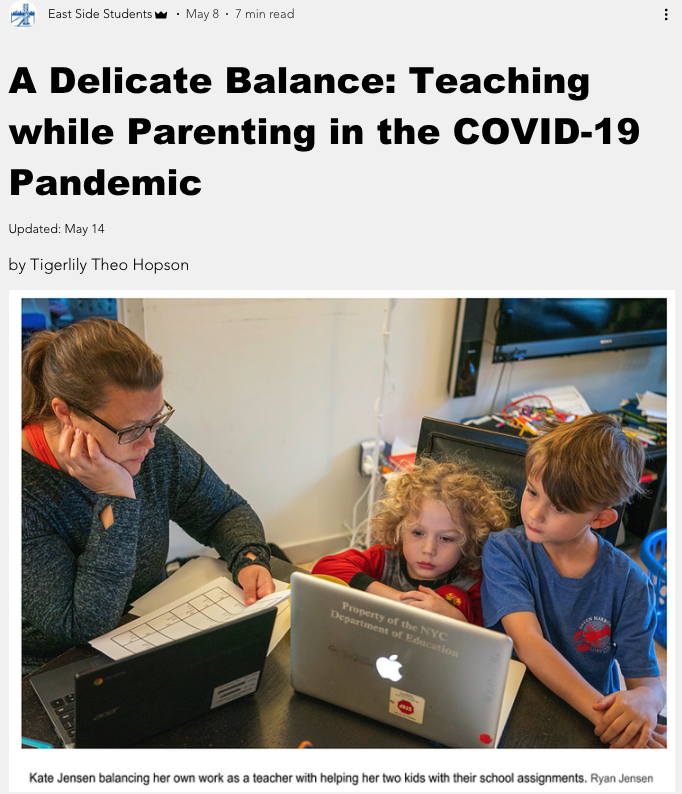 First
Tigerlily Theo Hopson, The East Sider, East Side Community High School, New York, New York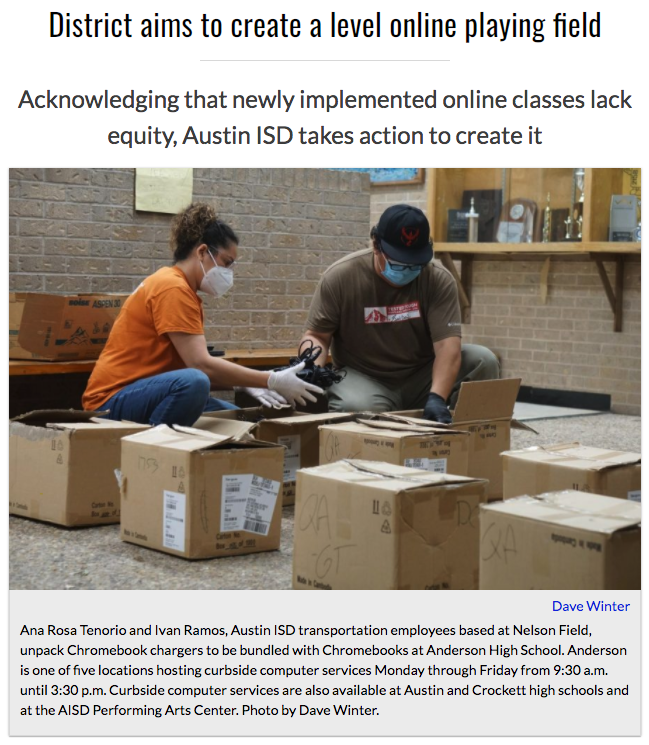 Second
Alysa Spiro, The Shield, McCallum High School, Austin, Texas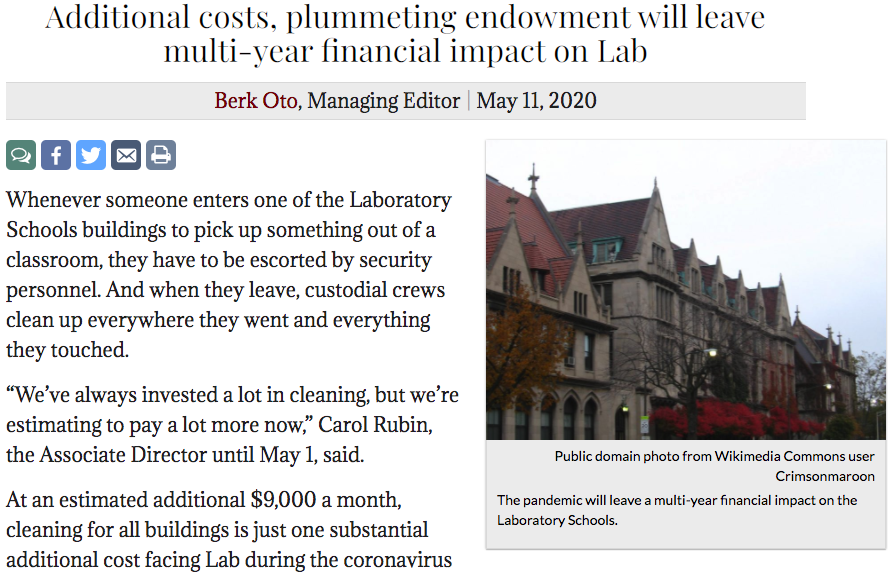 Third
Berk Oto, U-High Midway, University of Chicago Laboratory High School, Chicago, Illinois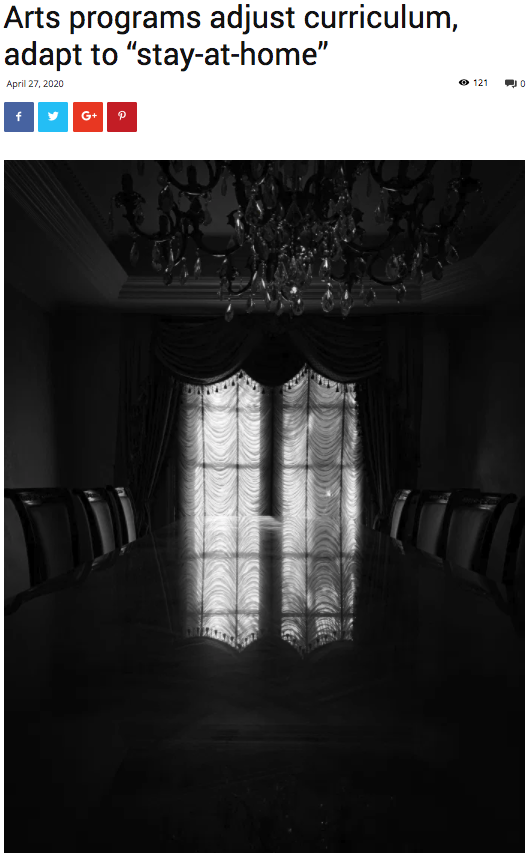 Fourth
Emma Newman, Beverly Highlights, Beverly Hills High School, Beverly Hills, California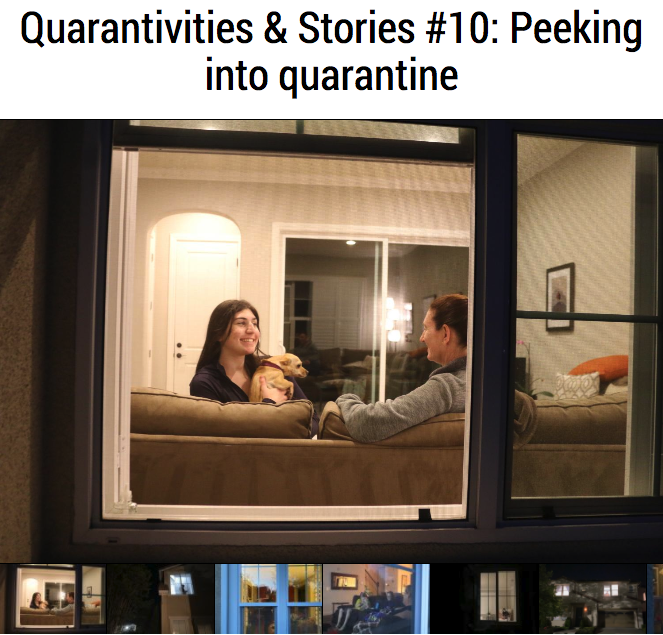 Fifth
Harshita Neralla, Daniel Shen, The Wildcat Tribune, Dougherty Valley High School, San Ramon, California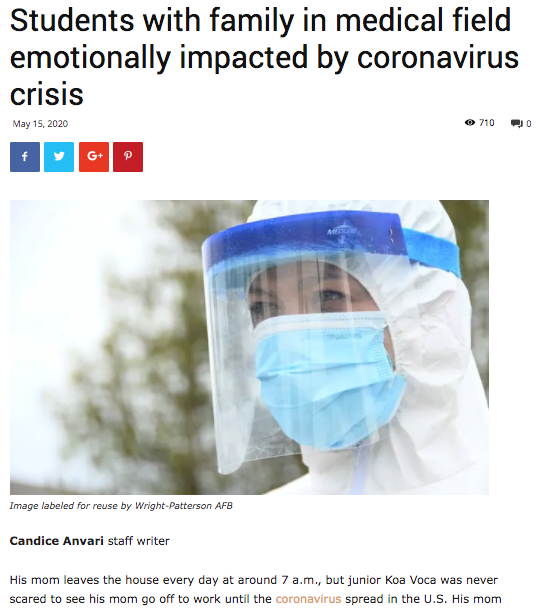 Sixth
Candice Anvari, Beverly Highlights, Beverly Hills High School, Beverly Hills, California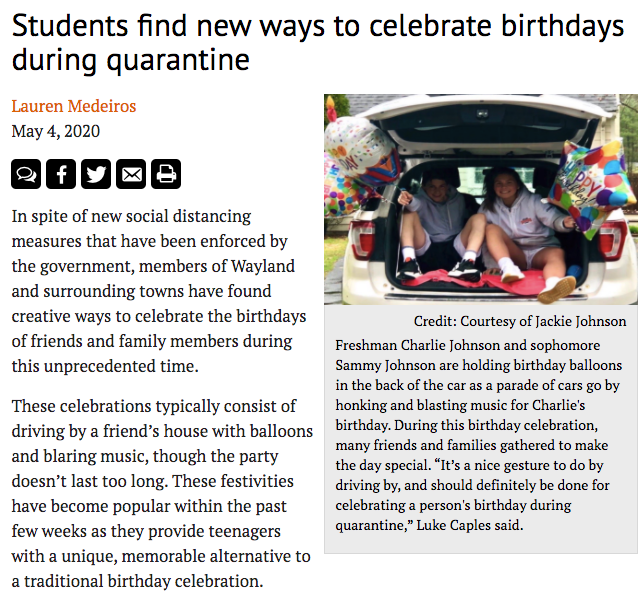 Seventh
Lauren Medeiros, Wayland Student Press Network, Wayland High School, Wayland, Massachusetts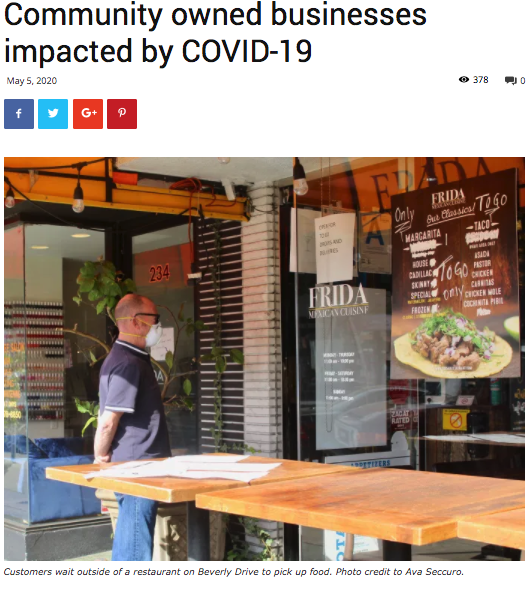 Eighth
Catherine Gagulashvili, Ava Seccuro, Beverly Highlights, Beverly Hills High School, Beverly Hills, California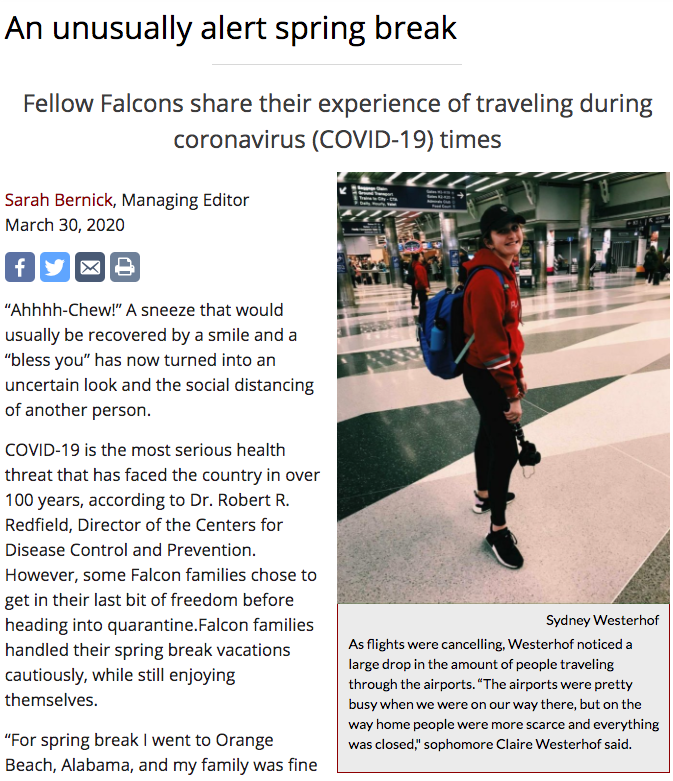 Ninth
Sarah Bernick, WHS Today, Davenport West High School, Davenport, Iowa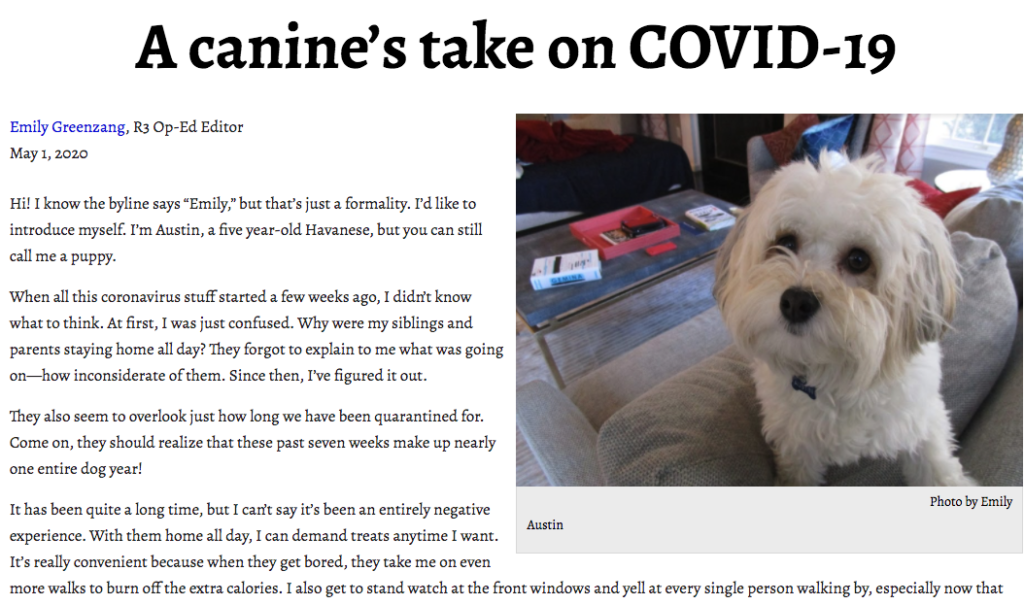 Tenth
Emily Greenzang, Hi's Eye, Westfield High School, Westfield, New Jersey
---
General content/print / May 15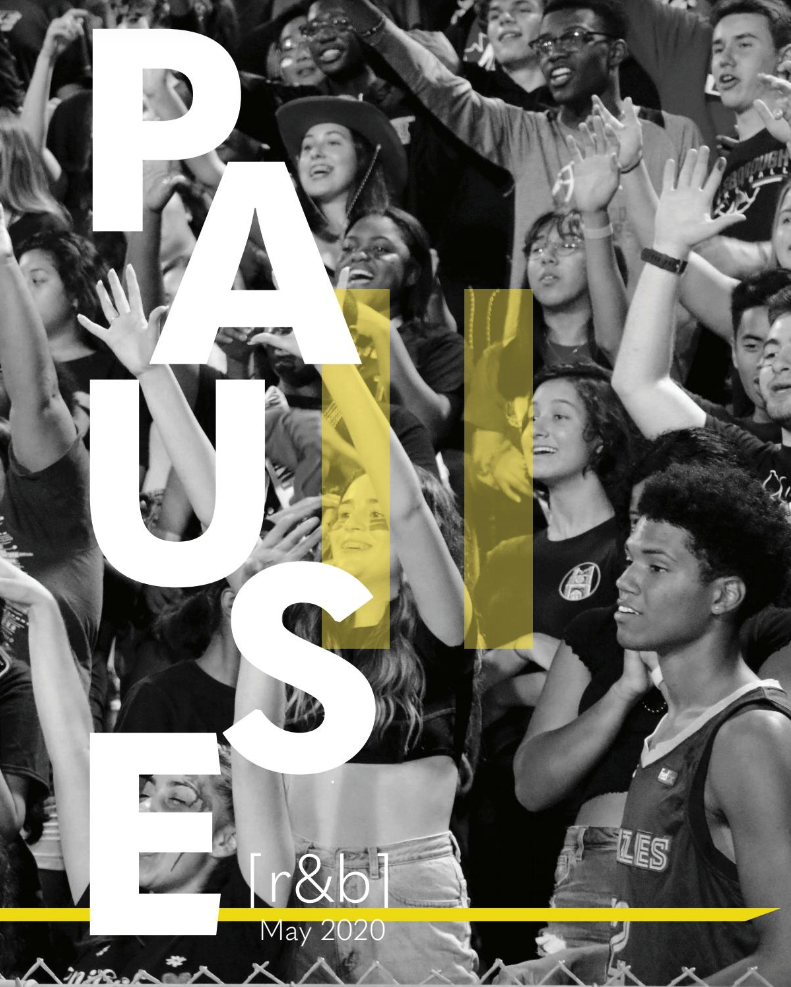 First
Staff, Red & Black, Hillsborough High School, Tampa, Florida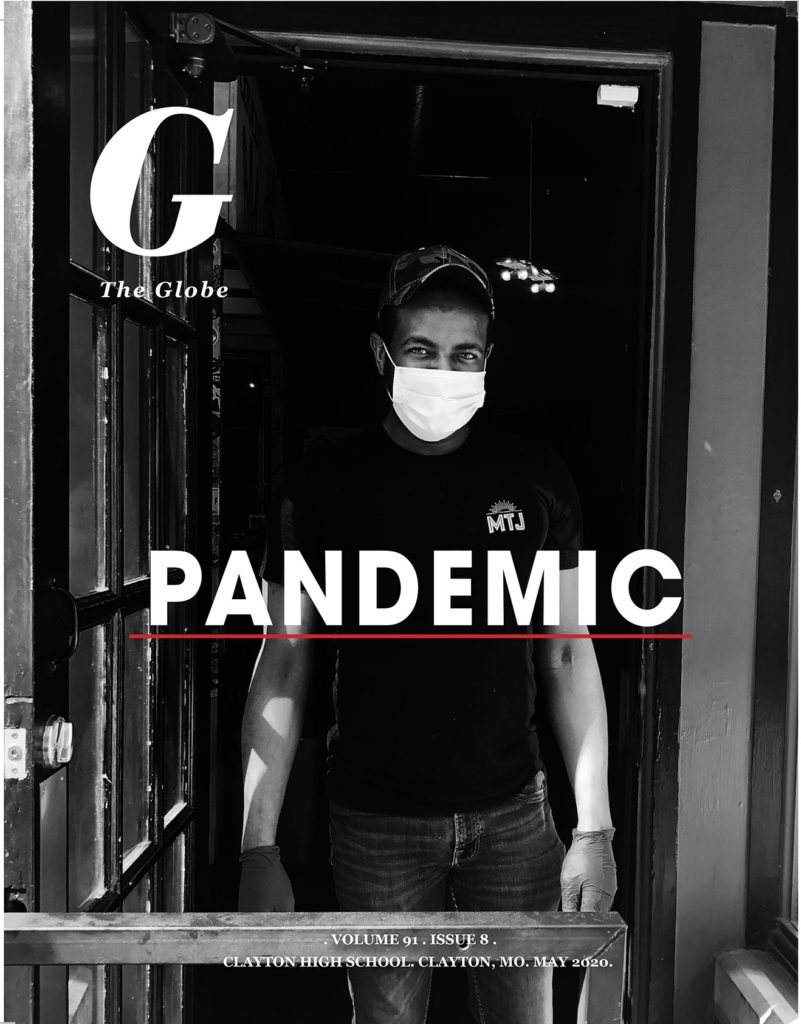 Second
Staff, The Globe, Clayton High School, Clayton, Missouri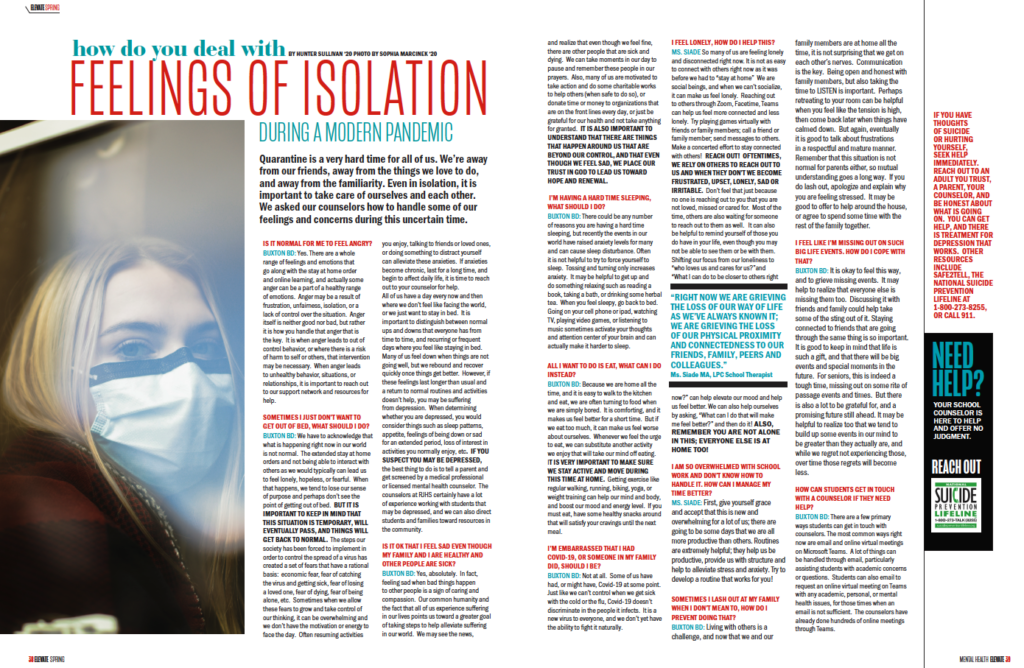 Third
Serena Nguyen, Hunter Sullivan, Elevate Magazine, Regis Jesuit High School, Aurora, Colorado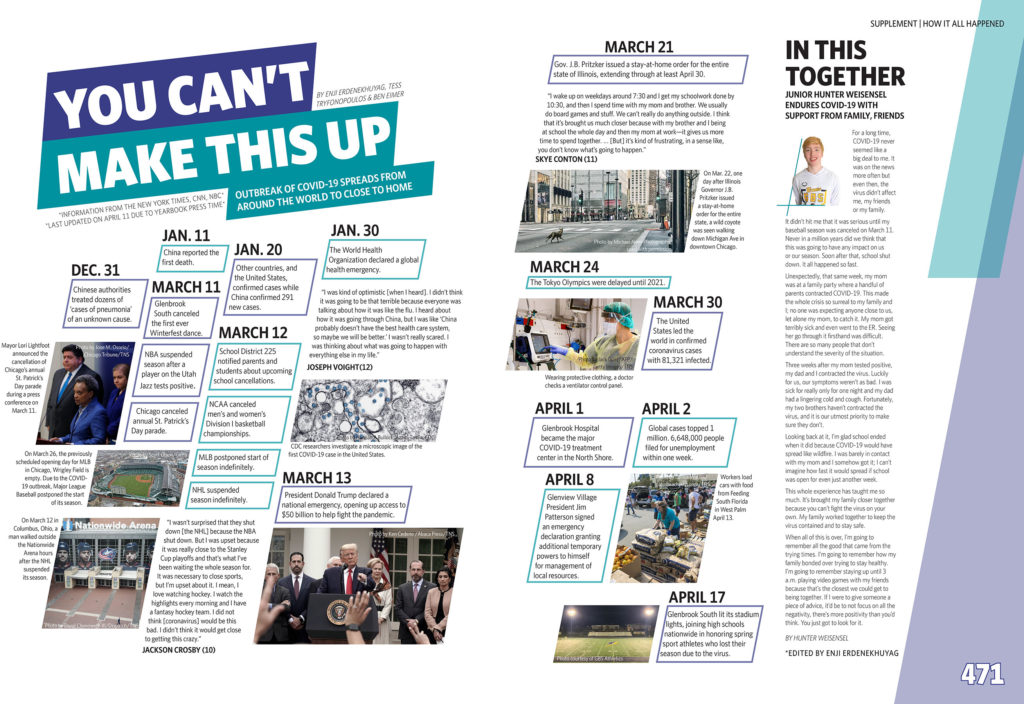 Fourth
Ben Eimer, Enji Erdenekhuyag, Mia Marchiori, Sasha Menchaca, Etruscan, Glenbrook South High School, Glenview, Illinois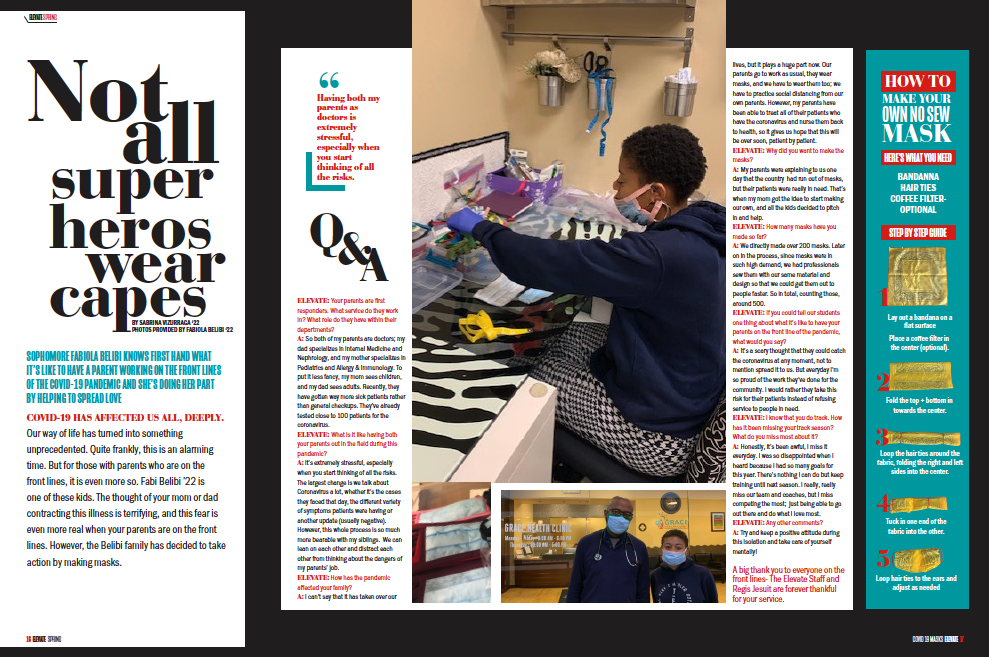 Fifth
Fabiola Belibi, Megan Frontz, Sabrina Vizurraga, Elevate Magazine, Regis Jesuit High School, Aurora, Colorado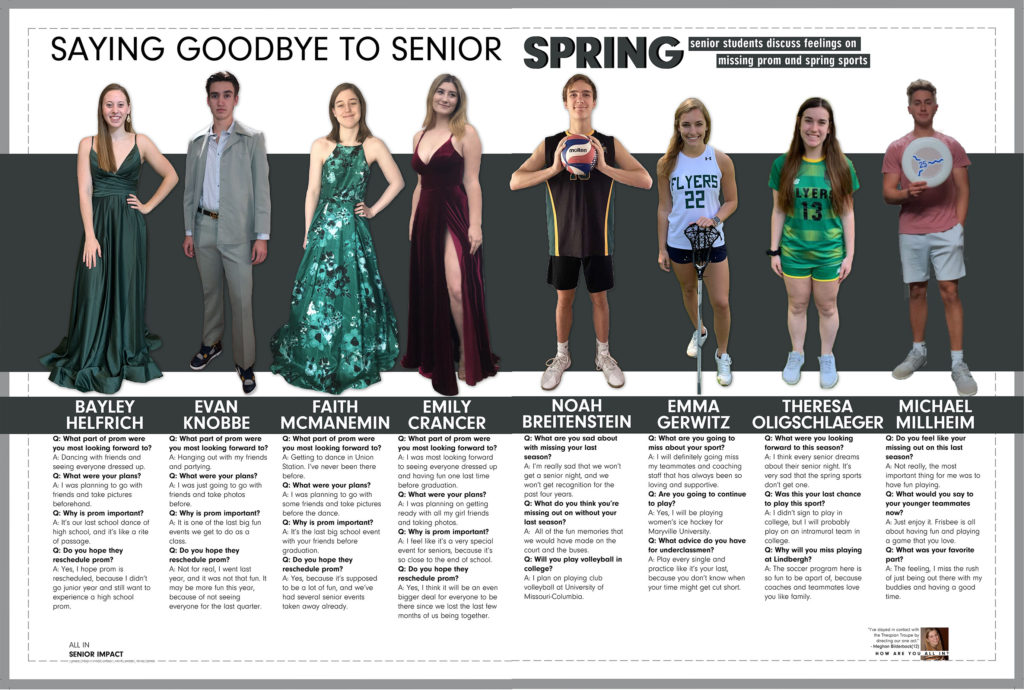 Sixth
Katherine Adams, Nick Foerstel, Madi Robertson, Spirit, Lindbergh High School, Saint Louis, Missouri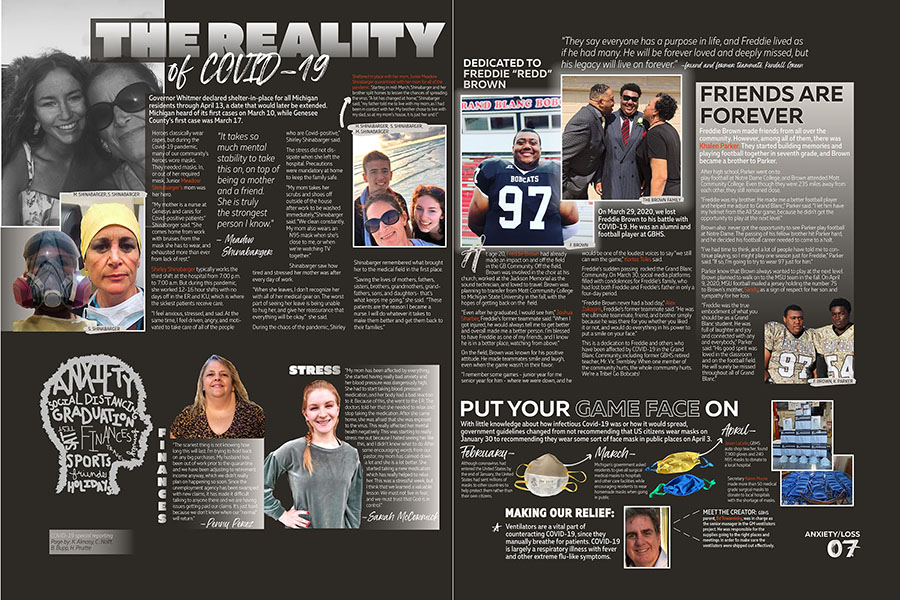 Seventh
Kamryn Almasy, Isabella Bupp, Caitlin Nolff, Hallie Pruitte, Echo, Grand Blanc High School, Grand Blanc, Michigan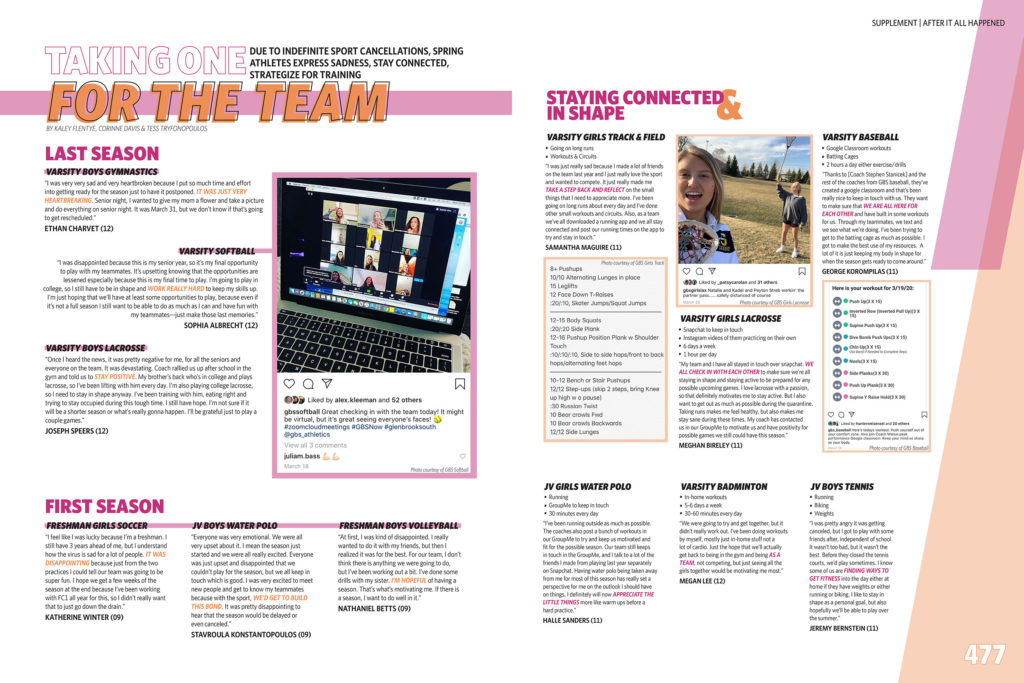 Eighth
Corinne Davis, Kaley Flentye, Tess Tryfonopoulos, Etruscan, Glenbrook South High School, Glenview, Illinois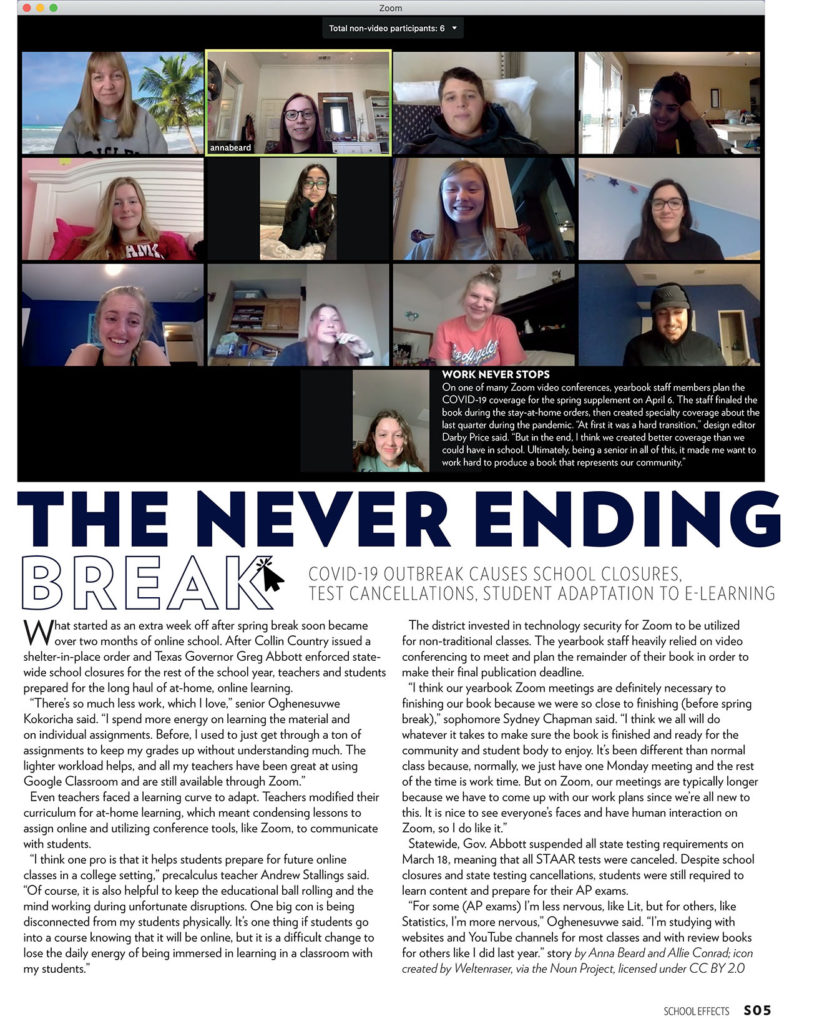 Ninth
Anna Beard, Allie Conrad, The Leopard, Lovejoy High School, Lucas, Texas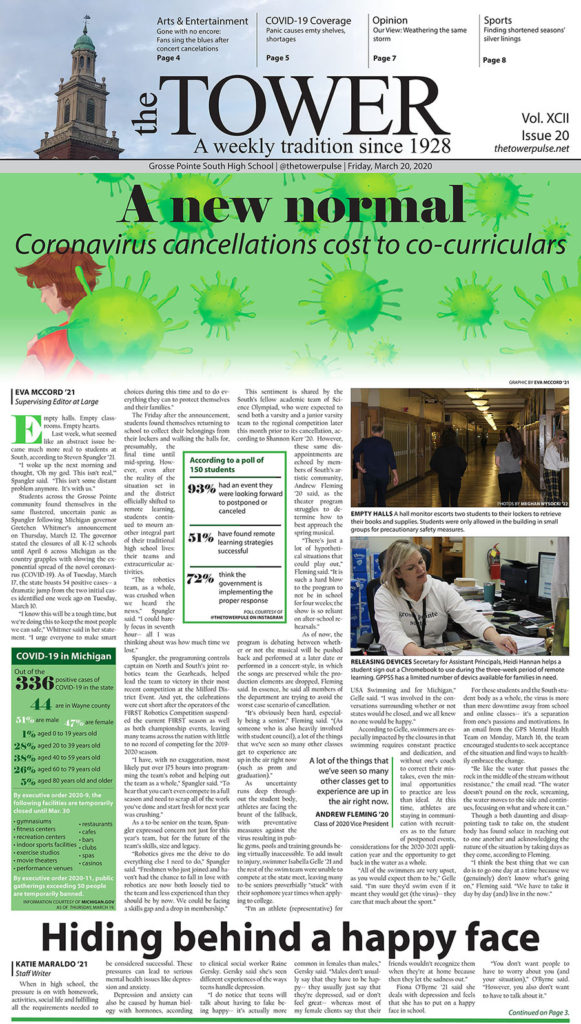 Tenth
Eva McCord, Brooklyn Northcross, The Tower, Grosse Pointe South High School, Grosse Pointe Farms, Michigan
---
---
April 30, 2020, recognition
Design/visuals / April 30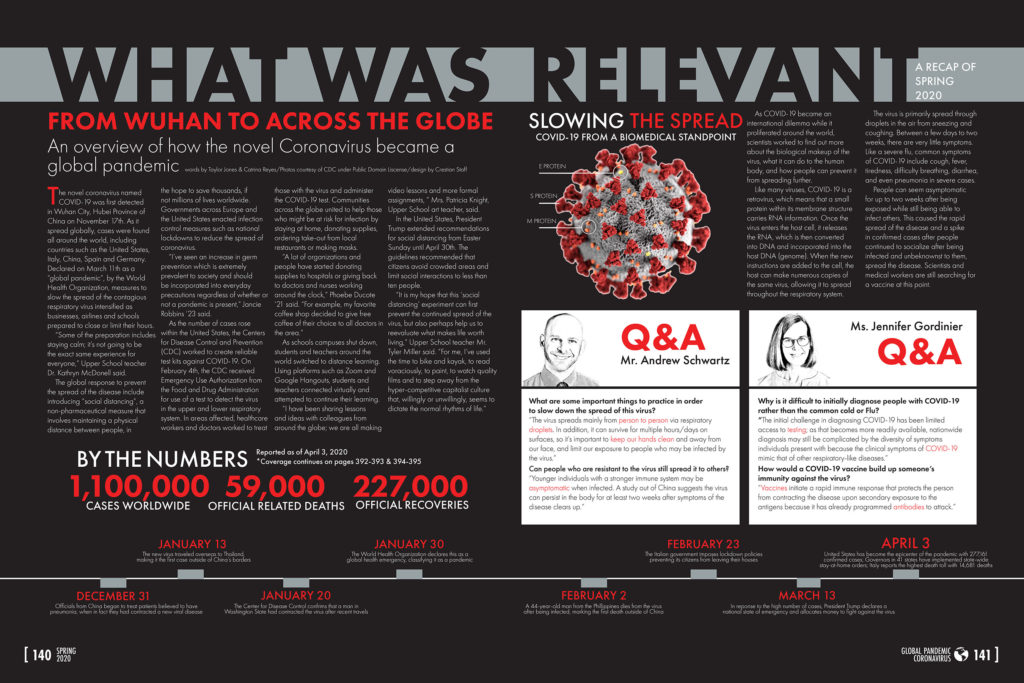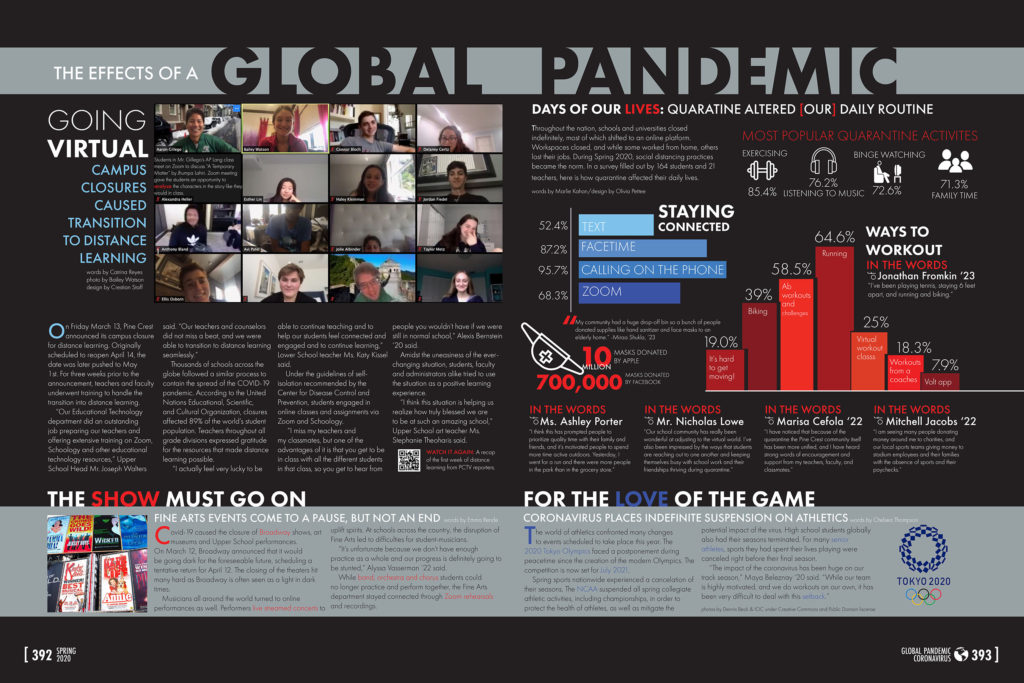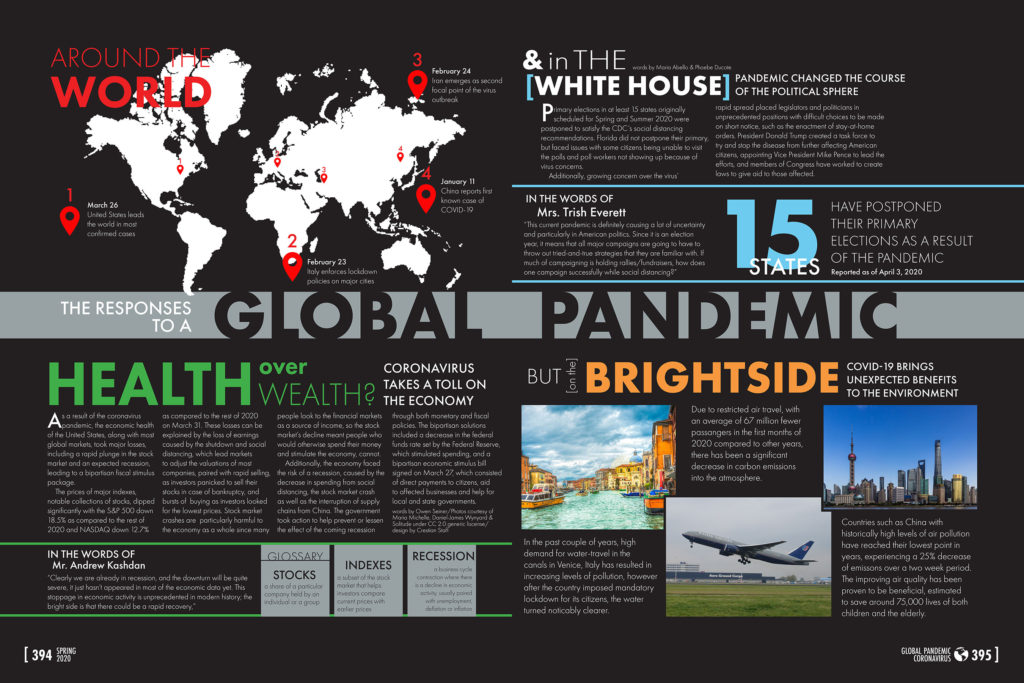 First
Staff, The Crestian, Pine Crest School, Fort Lauderdale, Florida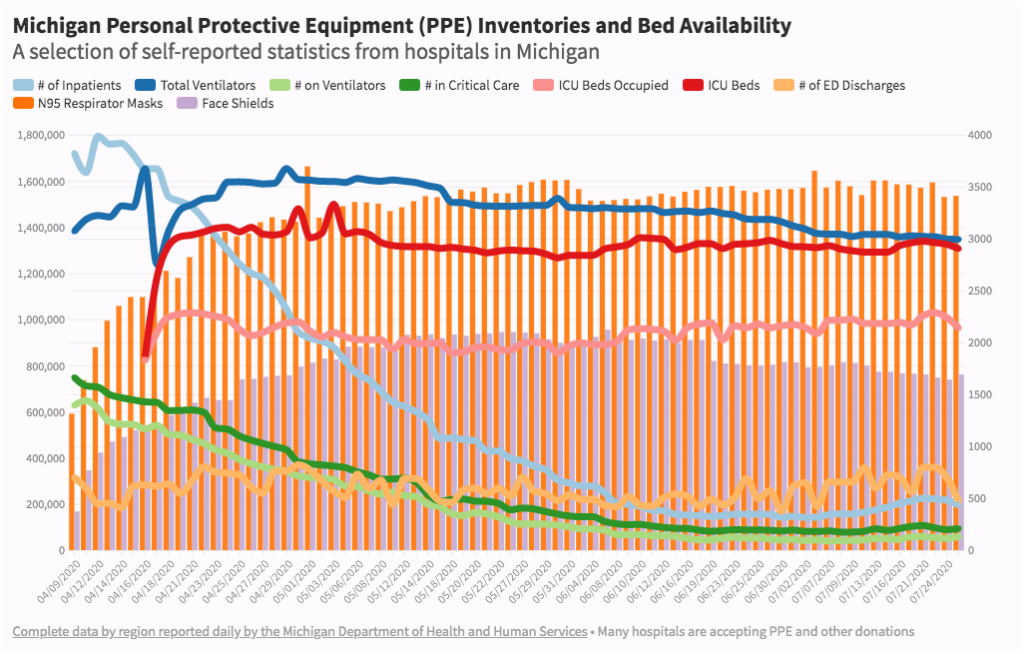 Second
Mori Ono, The Communicator, Community High School, Ann Arbor, Michigan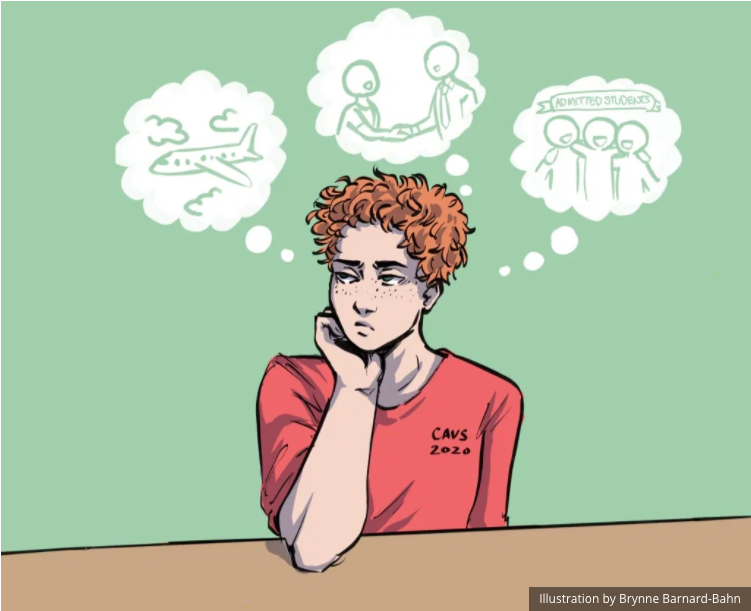 Third
Brynne Barnard-Bahn, The Octagon, Sacramento Country Day School, Sacramento, California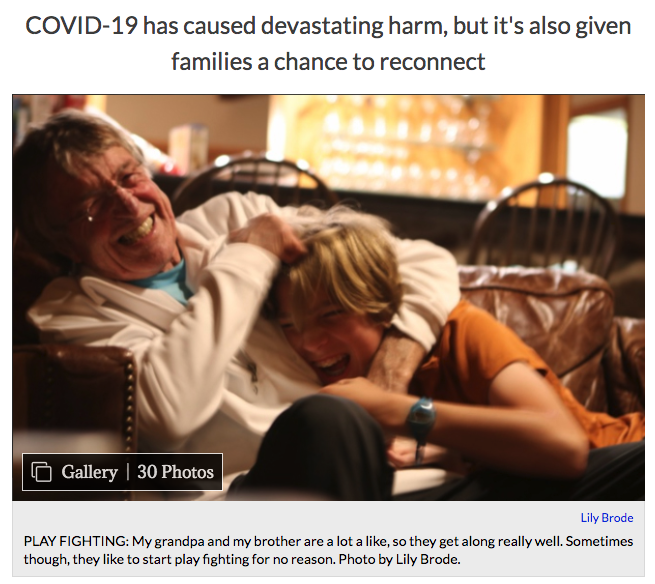 Fourth
Staff, The Shield, McCallum High School, Austin, Texas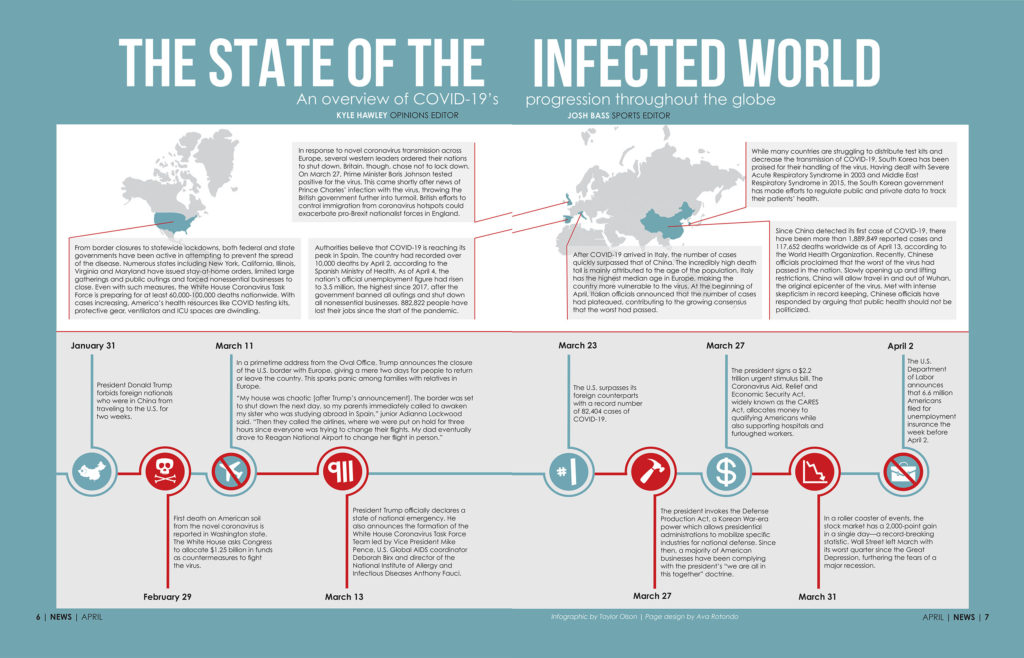 Fifth
Taylor Olson, Ava Rotondo, The Highlander, McLean High School, McLean, Virginia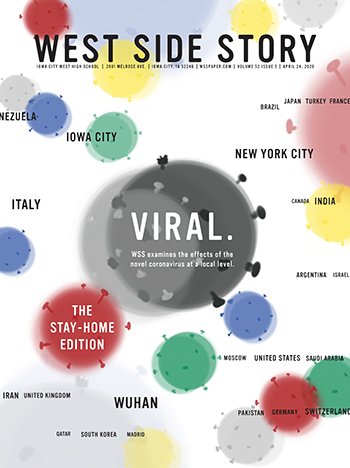 Sixth
Vivien Ho, West Side Story, Iowa City West High School, Iowa City, Iowa
---
General content/broadcast / April 30
First
Staff, Scot Scoop, Carlmont High School, Belmont, California
Second
Ianne Salvosa, Eagle Nation Network, Prosper High School, Prosper, Texas
Third
Fiona Flynn, Eagle Nation Network, Prosper High School, Prosper, Texas
Fourth
Jackie Carroll, Chaney Kelly, Lee Kinnebrew, Eagle Nation Network, Prosper High School, Prosper, Texas
Fifth
Dominic Costa, Niall Horgan, Vincent Tran, LHStoday, Liberty High School, Lake St. Louis, Missouri
---
General content/online / April 30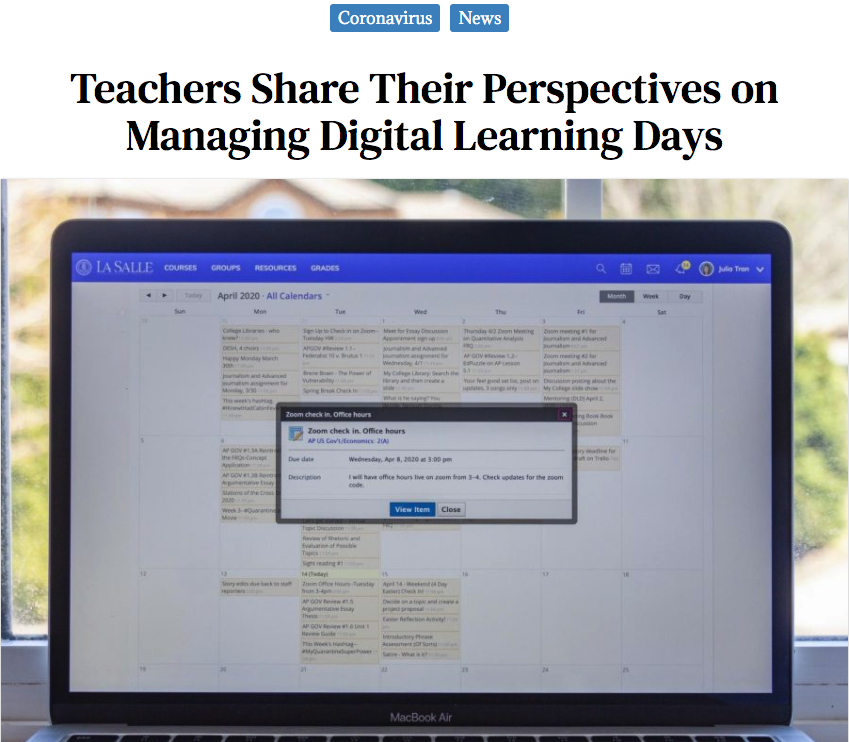 First
Brooklyn Chillemi, The La Salle Falconer, La Salle Catholic College Preparatory, Milwaukie, Oregon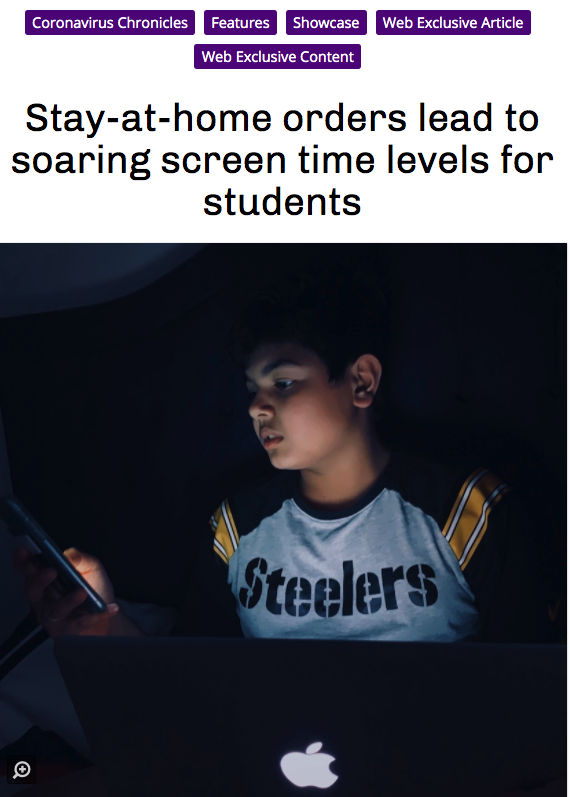 Second
Kira Ratan, Tower, The Masters School, Dobbs Ferry, New York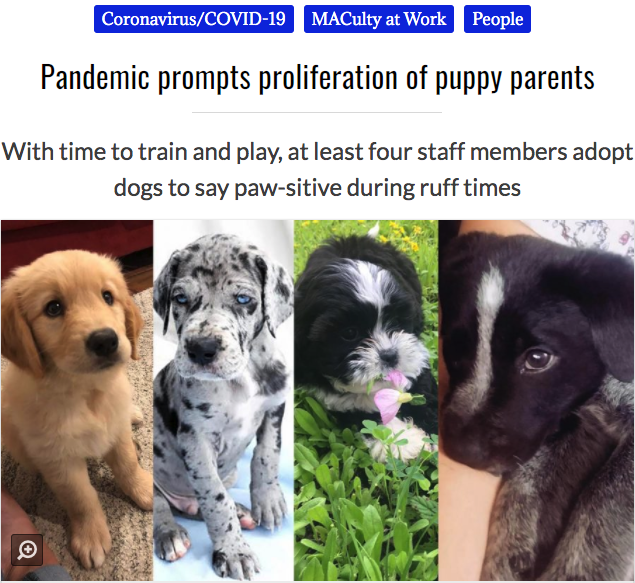 Third
Alysa Spiro, The Shield, McCallum High School, Austin, Texas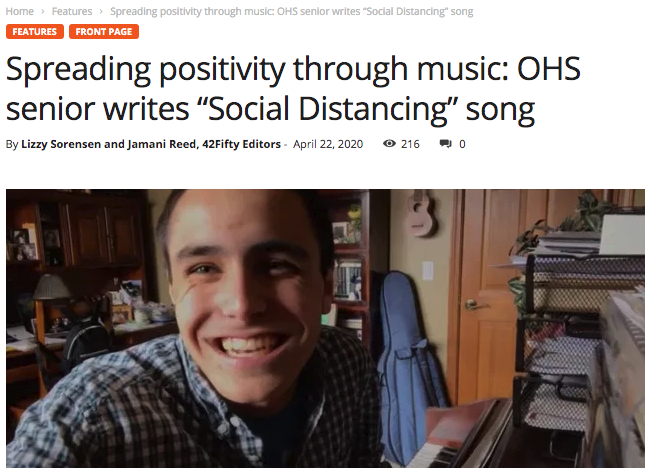 Fourth
Lizzy Sorensen, Jamani Reed, 42Fifty, Oswego High School, Oswego, Illinois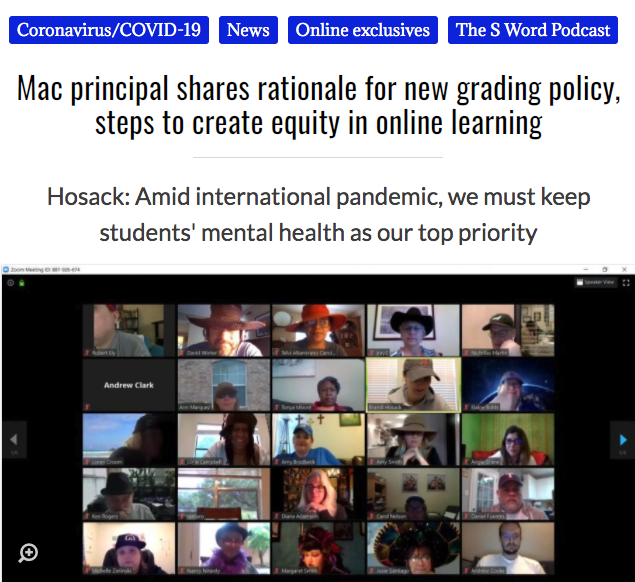 Fifth
Bella Russo, Stella Shenkman, Julia Kay Smith, The Shield, McCallum High School, Austin, Texas
Sixth
Cameron Ederle, The Review, St. John's School, Houston, Texas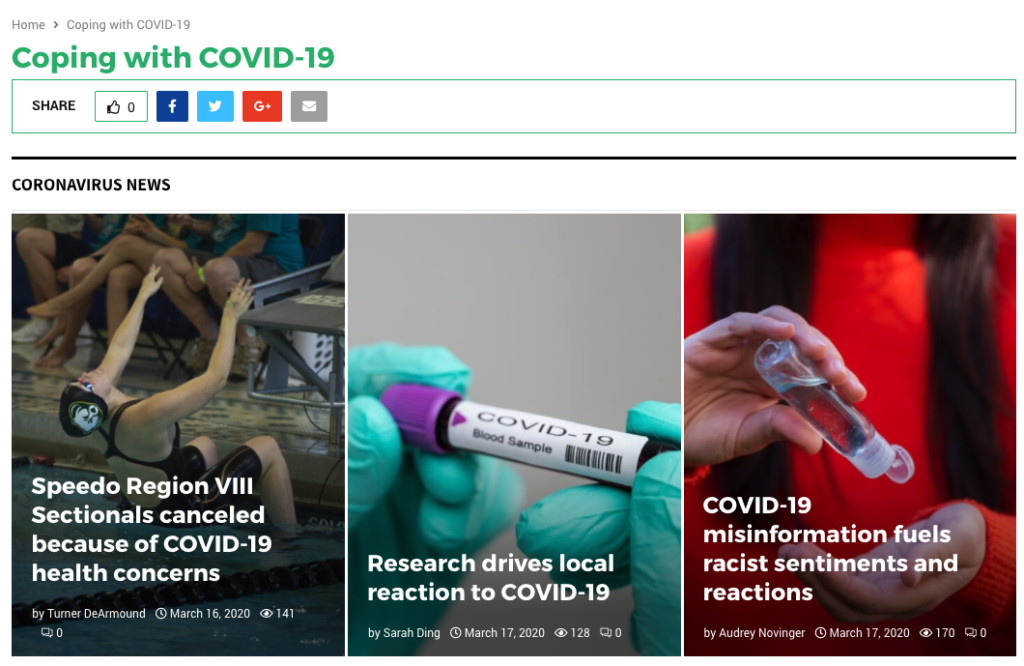 Seventh
Staff, Bearing News, Rock Bridge High School, Columbia, Missouri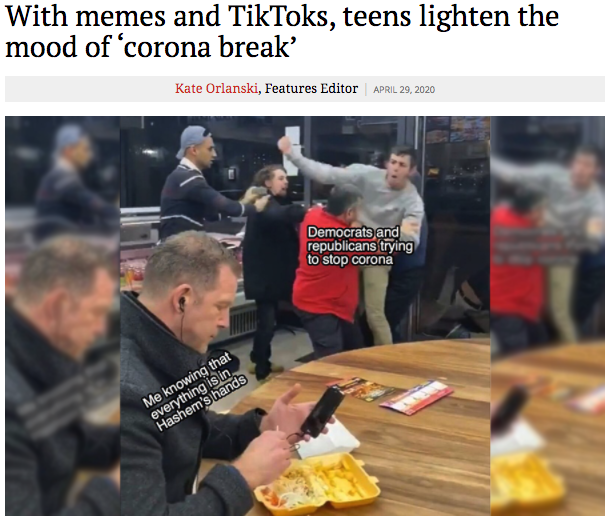 Eighth
Kate Orlanski, The Boiling Point, Shalhevet High School, Los Angeles, California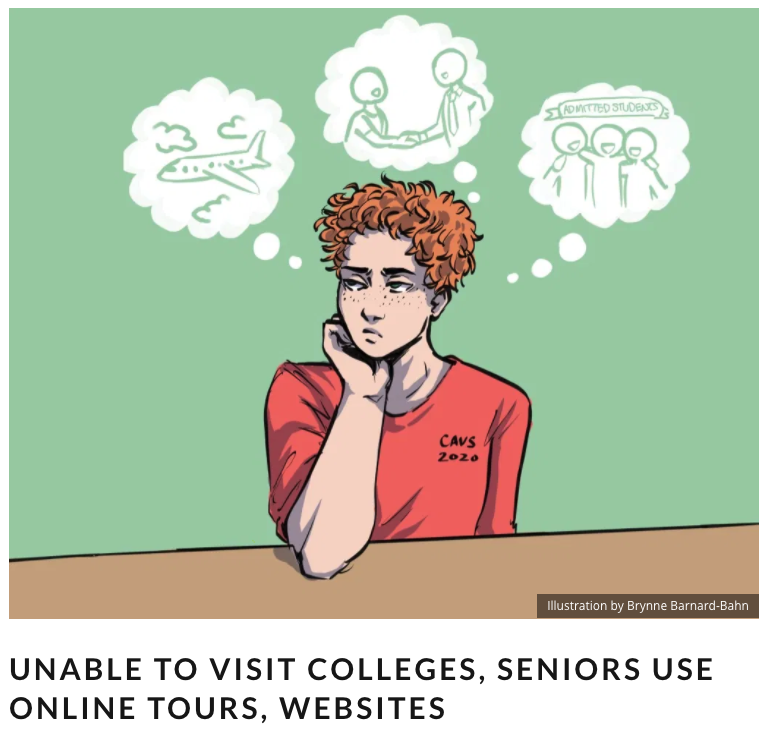 Ninth
Sanjana Anand, The Octagon, Sacramento Country Day School, Sacramento, California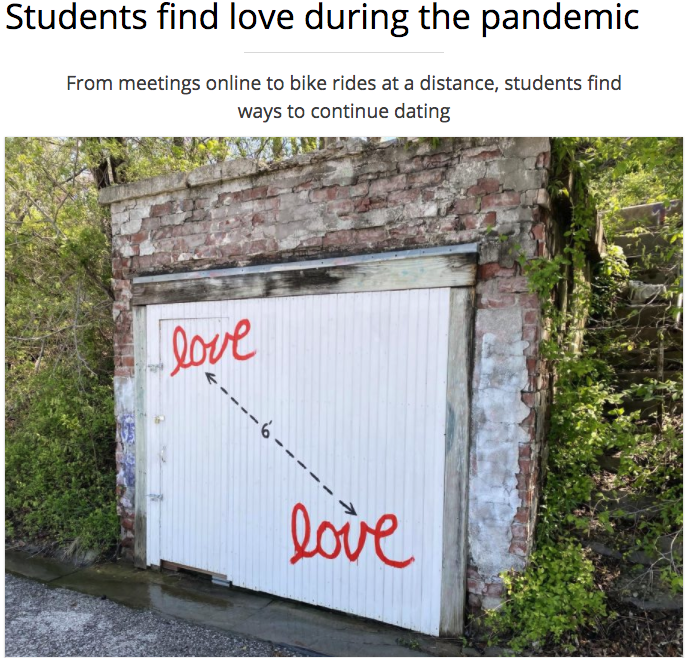 Tenth
Arien Roman Rojas, The Budget Online, Lawrence High School, Lawrence, Kansas
---
General content/print / April 30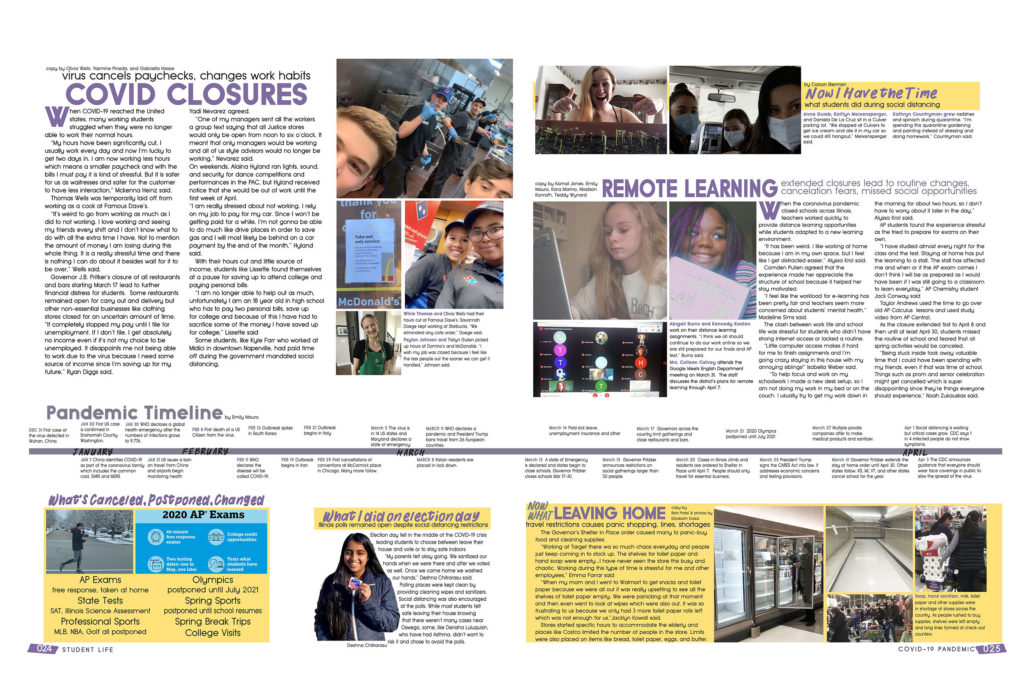 First
Carson Bierman, Wolf's Eye, Oswego East High School, Oswego, Illinois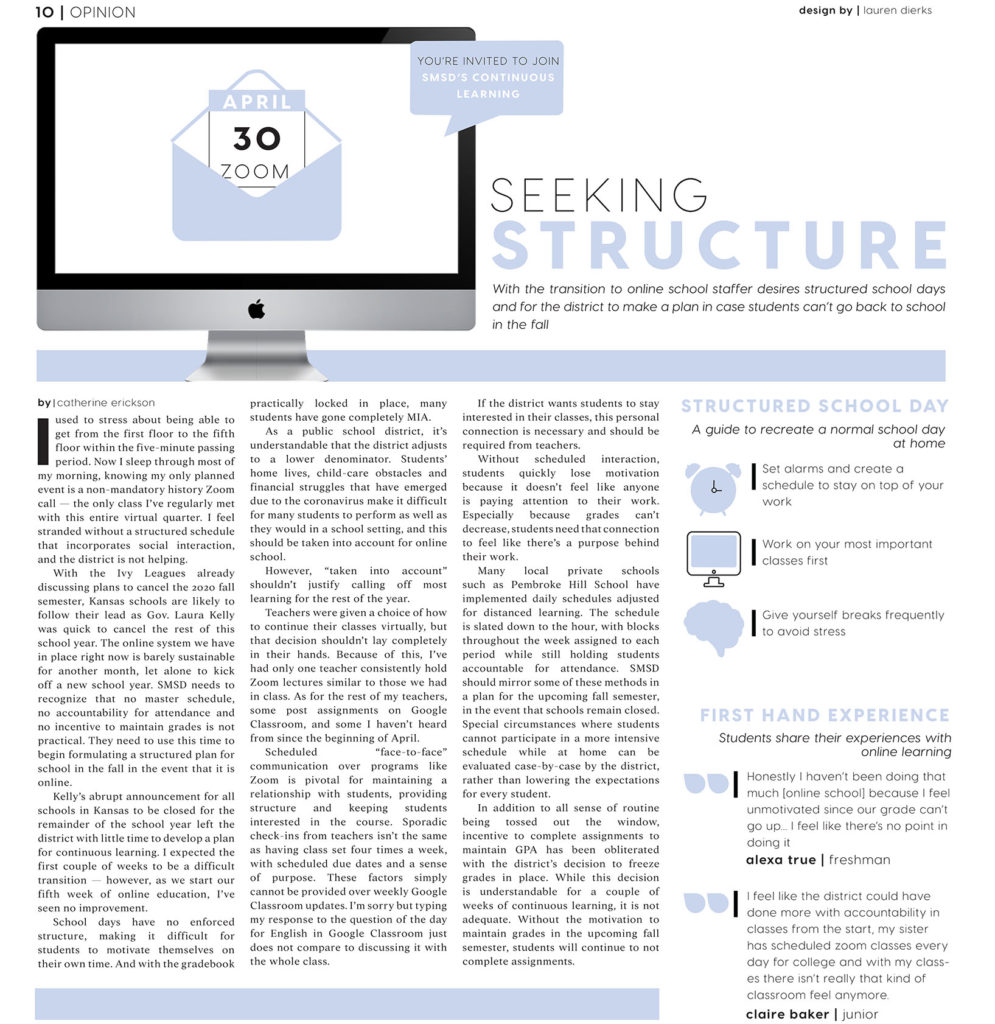 Second
Catherine Erickson, The Harbinger, Shawnee Mission East High School, Prairie Village, Kansas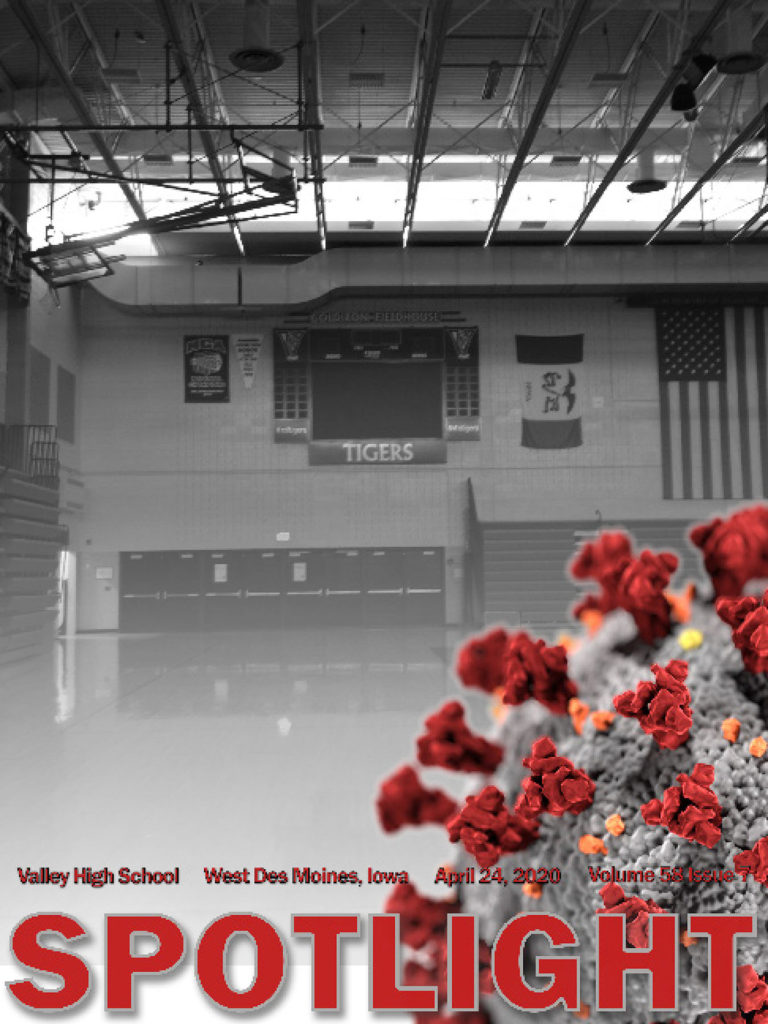 Third
Staff, Spotlight, Valley High School, West Des Moines, Iowa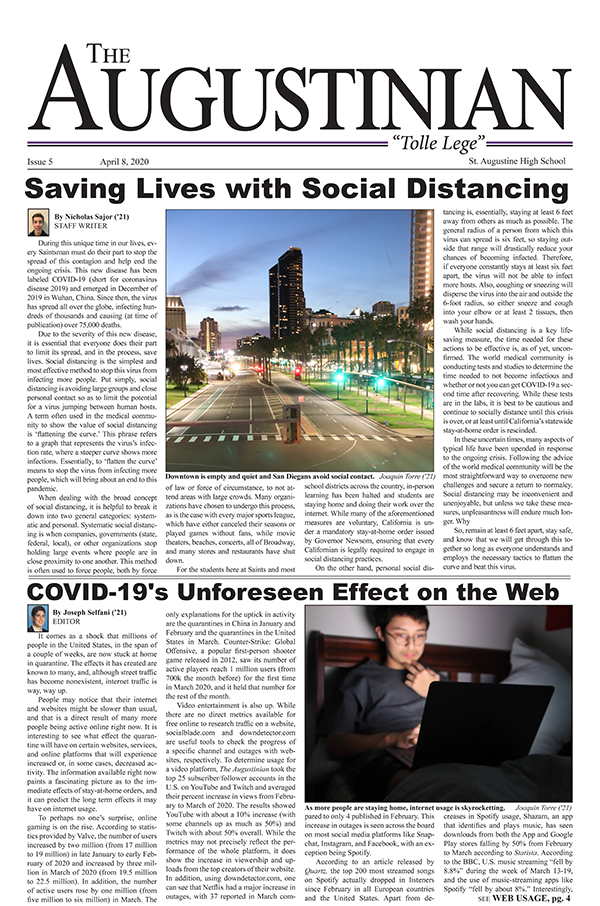 Fourth
Staff, The Augustinian, Saint Augustine High School, San Diego, California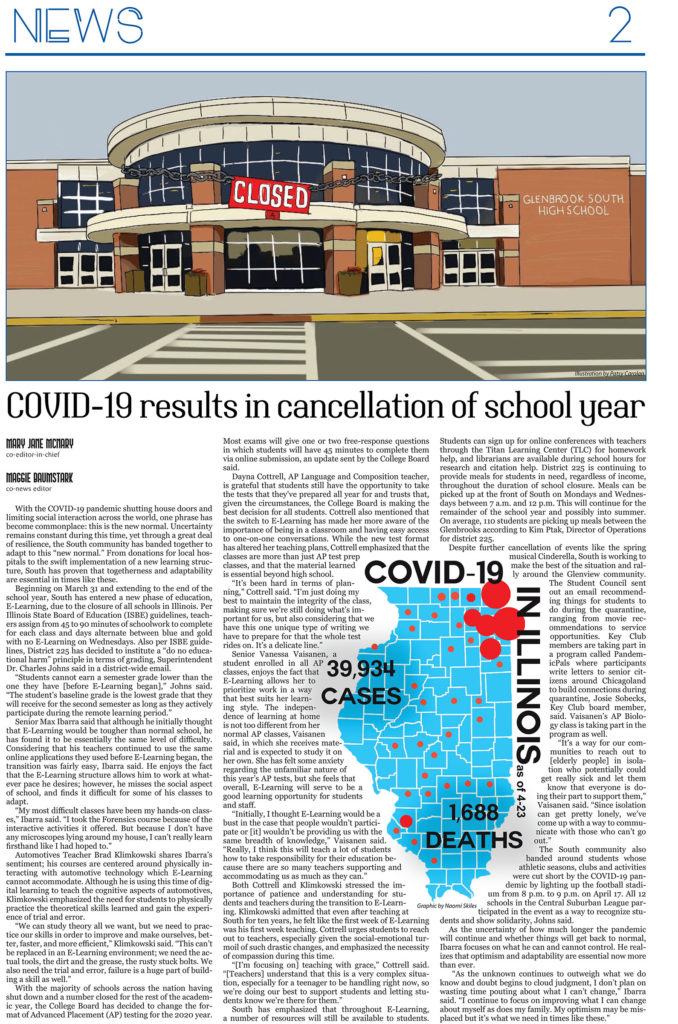 Fifth
Maggie Baumstark, Mary Jane McNary, The Oracle, Glenbrook South High School, Glenview, Illinois
---
---
April 15, 2020, recognition
Design/visuals / April 15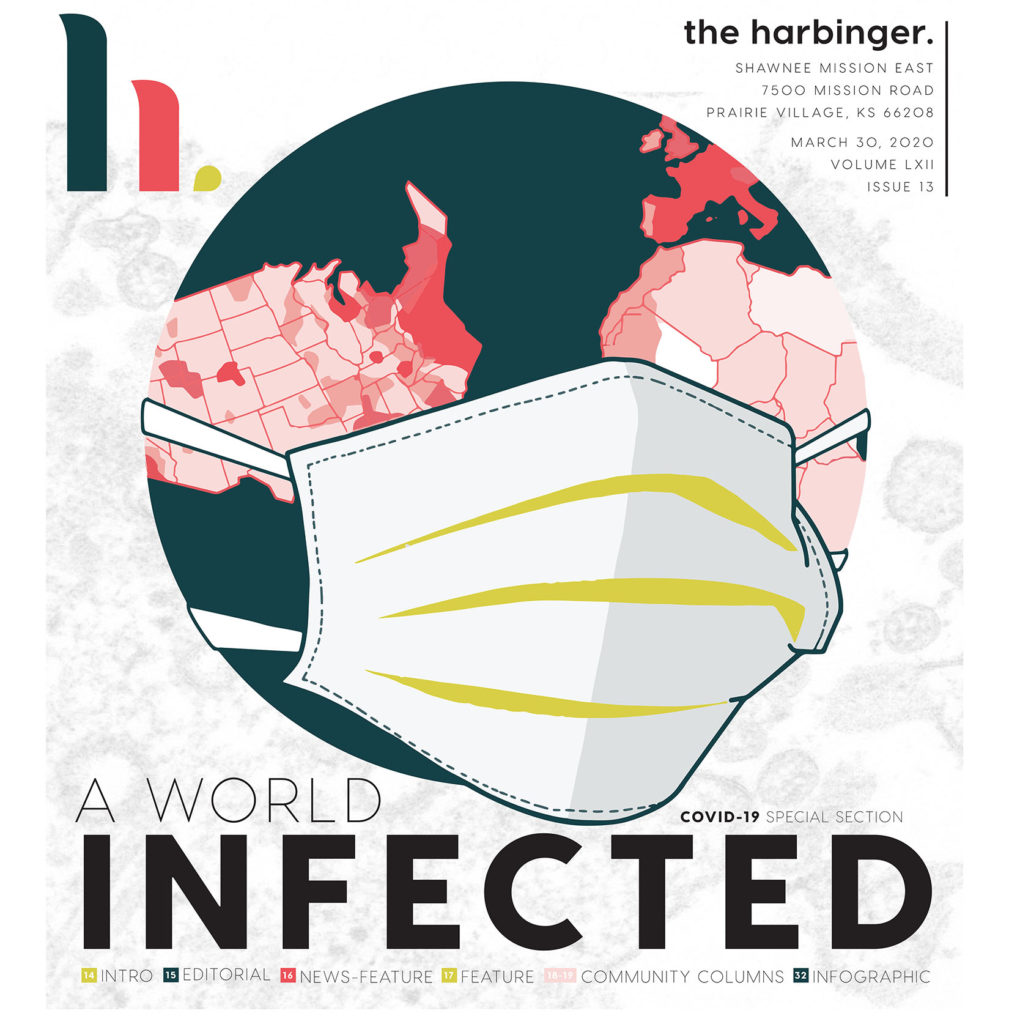 First
Lila Tulp, The Harbinger, Shawnee Mission East High School, Prairie Village, Kansas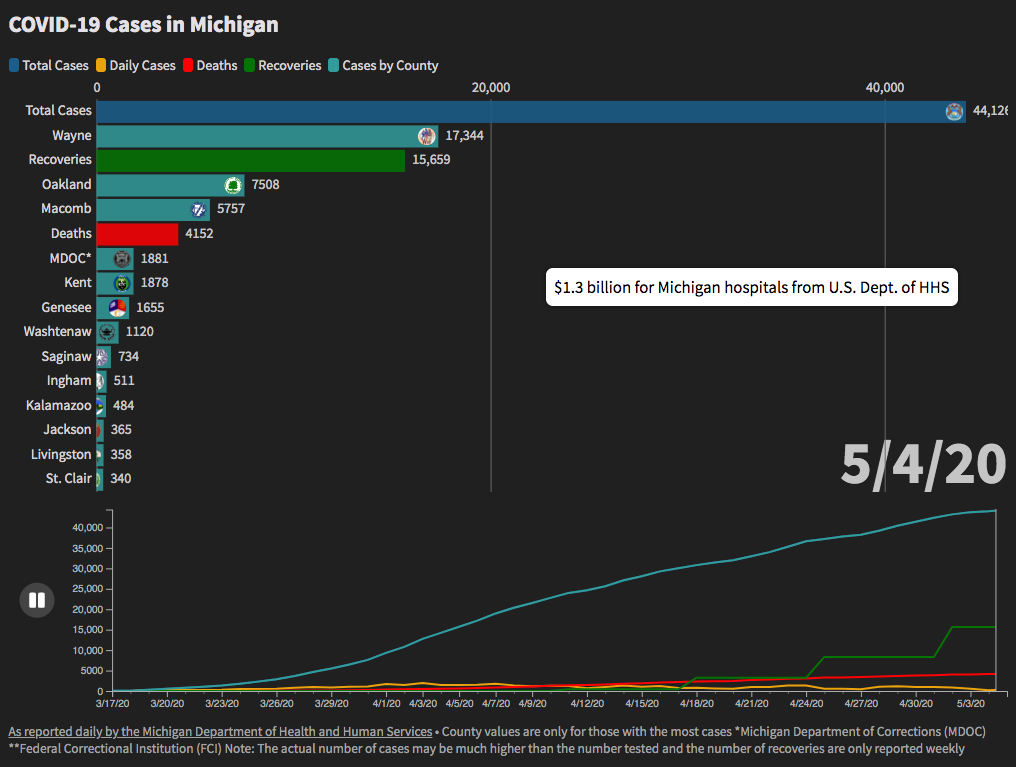 Second
Mori Ono, The Communicator, Community High School, Ann Arbor, Michigan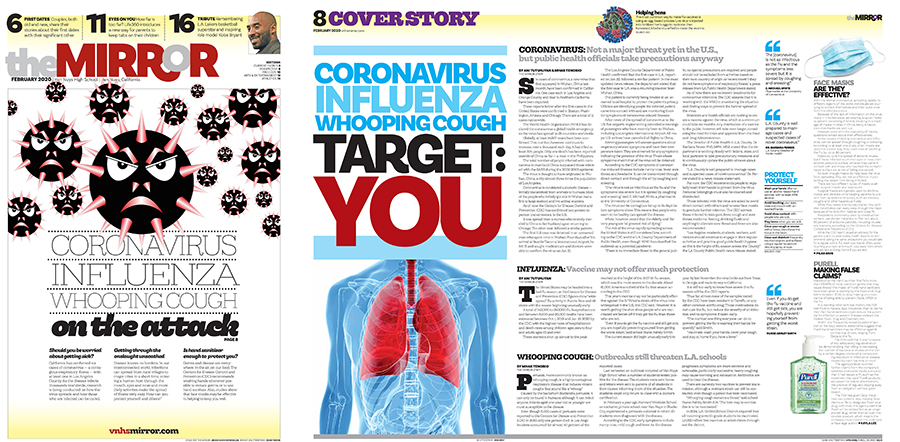 Third
Kayla Lee, Pilar Sims, The Mirror, Van Nuys High School, Van Nuys, California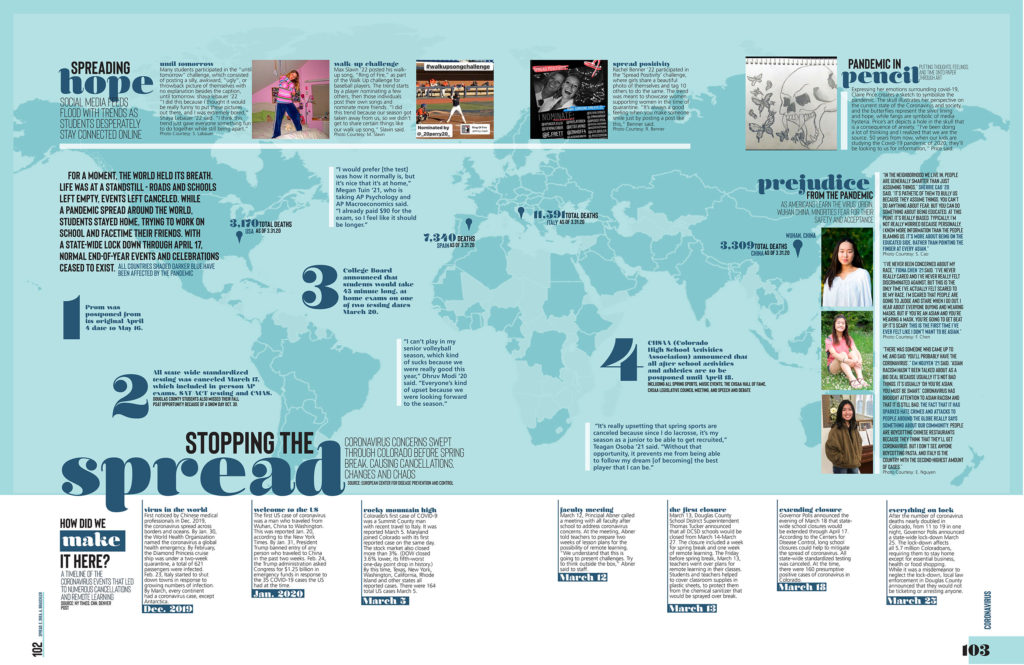 Fourth
Emma Shea, Black and Gold, Rock Canyon High School, Highlands Ranch, Colorado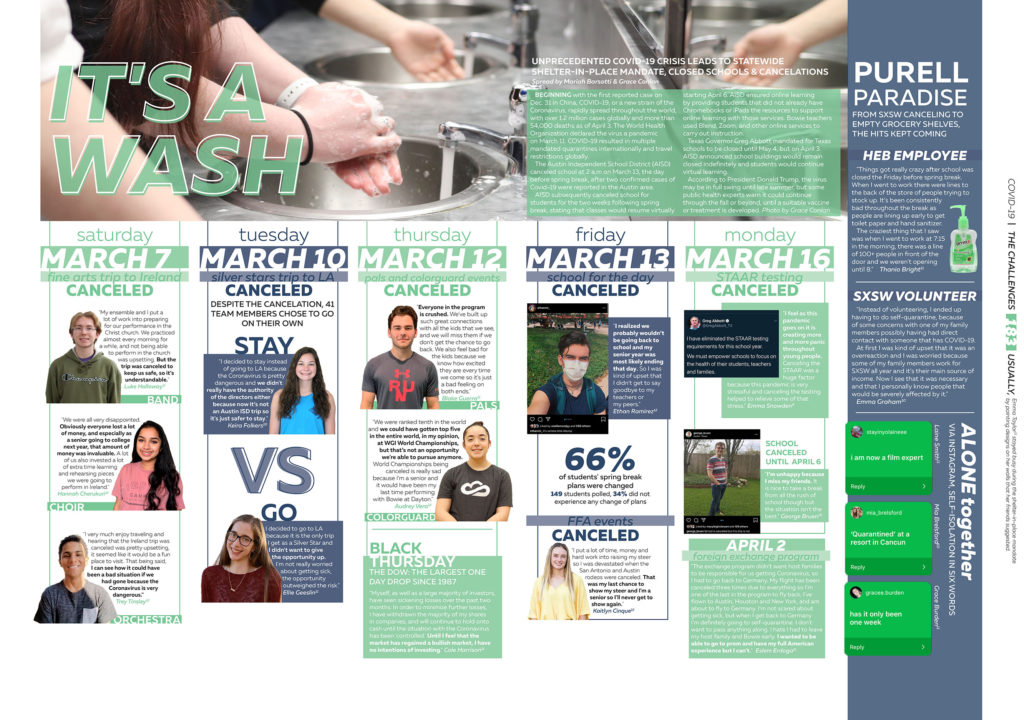 Fifth
Mariah Barsotti, Grace Conlan, Lone Star, James Bowie High School, Austin, Texas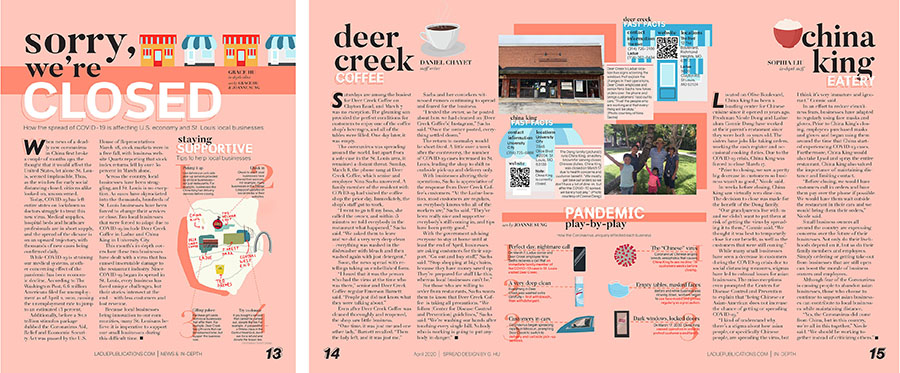 Sixth
Grace Hu, Sophia Liu, Joanne Sung, Panorama, Ladue Horton Watkins High School, St. Louis, Missouri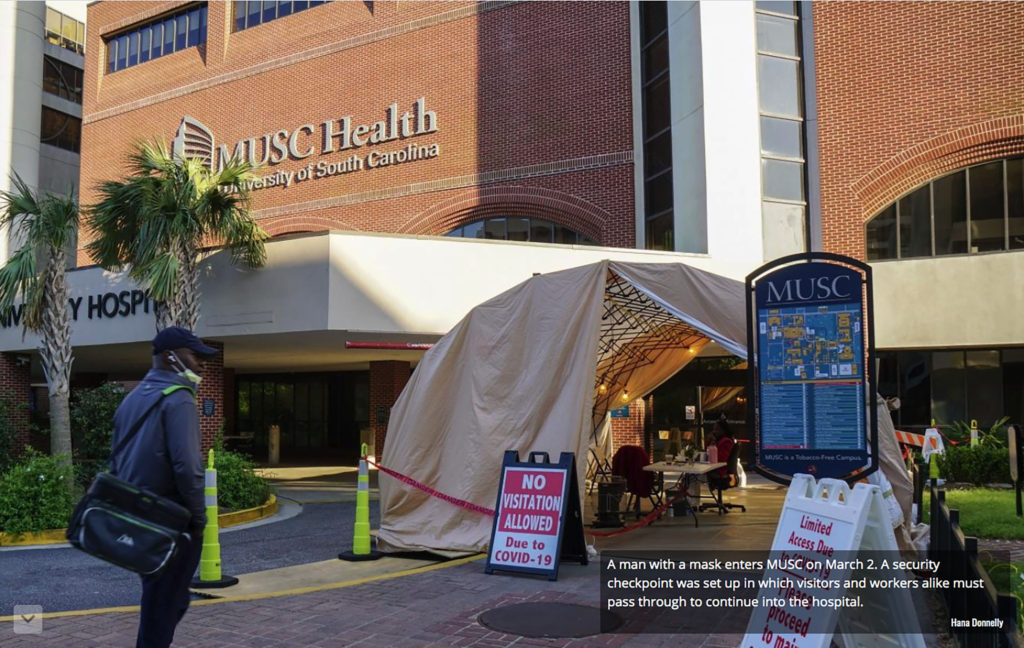 Seventh
Hana Donnelly, Tribal Tribune, Wando High School, Mt Pleasant, South Carolina

Eighth
Mila Barry, The Gillnetter, Gloucester High School, Gloucester, Massachusetts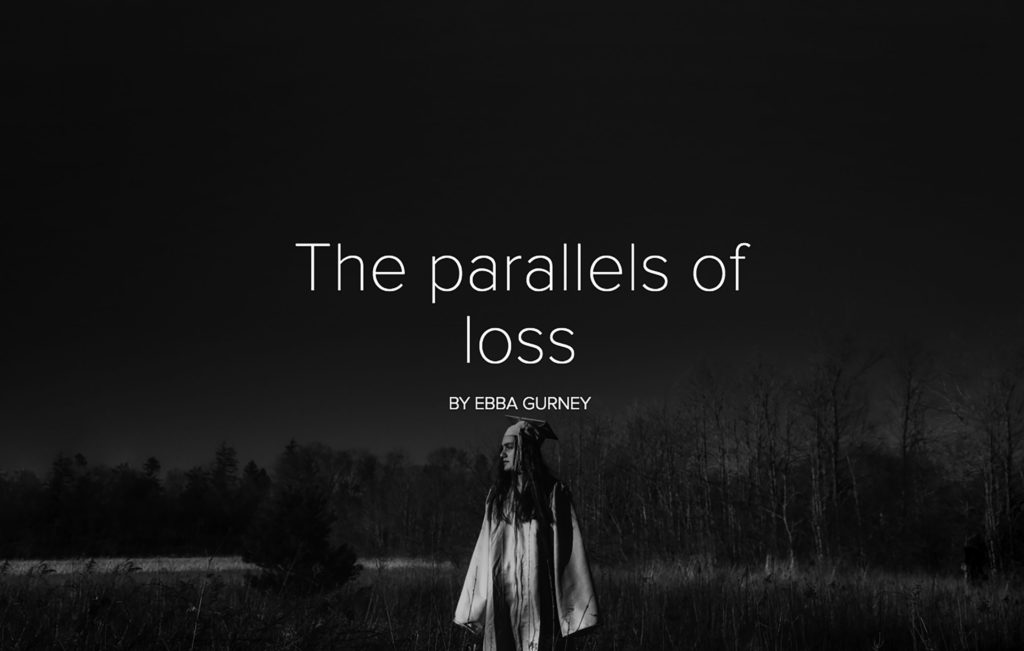 Ninth
Ebba Gurney, The Communicator, Community High School, Ann Arbor, Michigan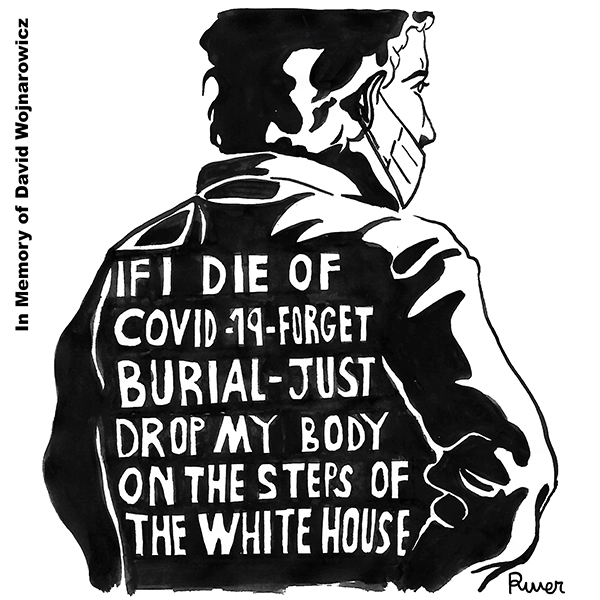 Tenth
River Julianna Hennick, The Harbinger, Shawnee Mission East High School, Prairie Village, Kansas
---
General content/broadcast / April 15
First
Phoebe Gulsen, Scot Scoop, Carlmont High School, Belmont, California
Second
Brenna Gibbons, Eagle Nation Network, Prosper High School, Prosper, Texas
Third
Cristina Folsom, Grant Johnson, Eagle Nation Network, Prosper High School, Prosper, Texas

Fourth
Camille Radhakrishnan, Ella Williams, PLD Lamplighter, Paul Laurence Dunbar High School, Lexington, Kentucky

Fifth
Cory Tennison, Eagle Nation Network, Prosper High School, Prosper, Texas
---
General content/online / April 15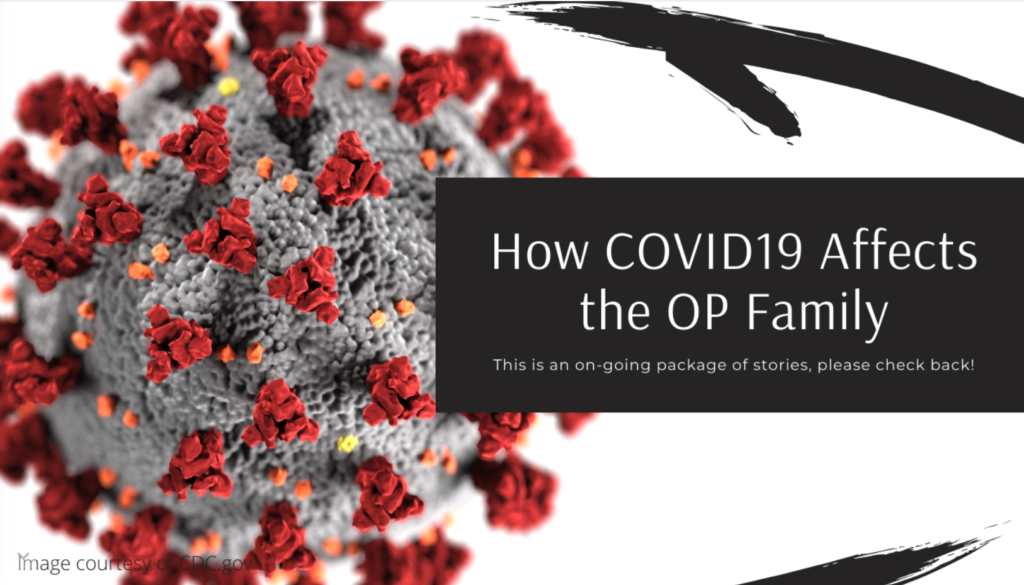 First
Staff, Northmen News, Oak Park High School, Kansas City, Missouri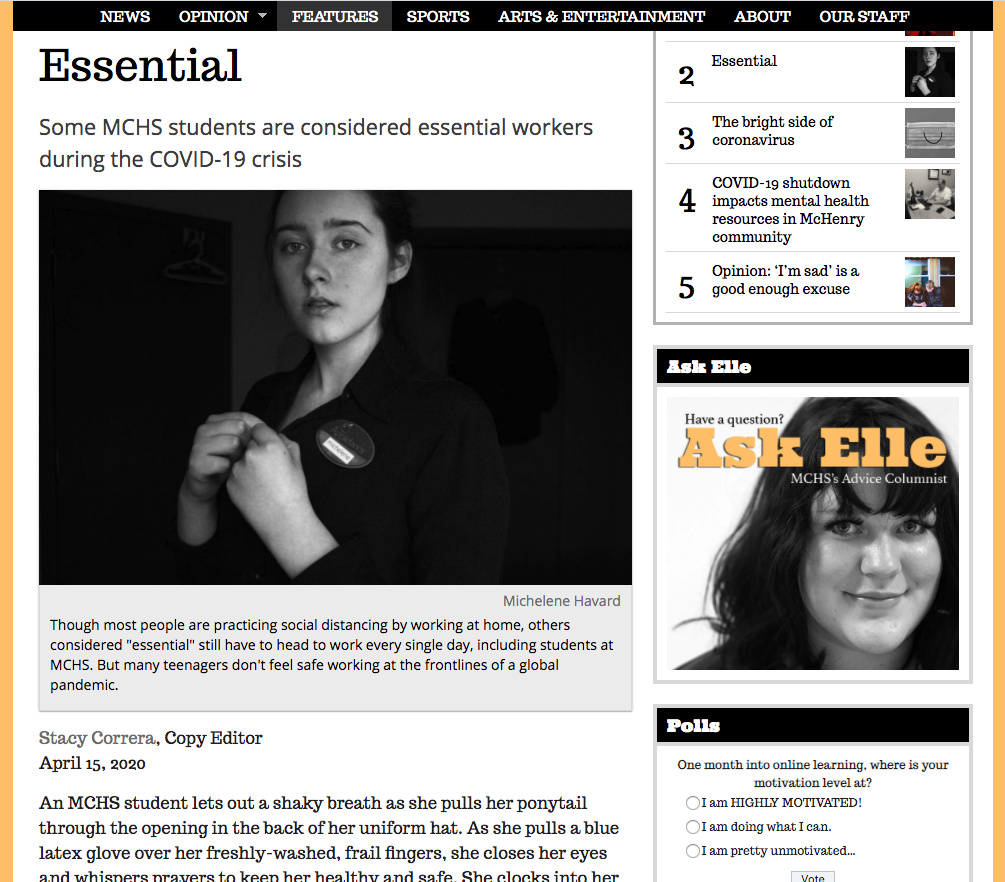 Second
Stacy Correra, The McHenry Messenger, McHenry High School, McHenry, Illinois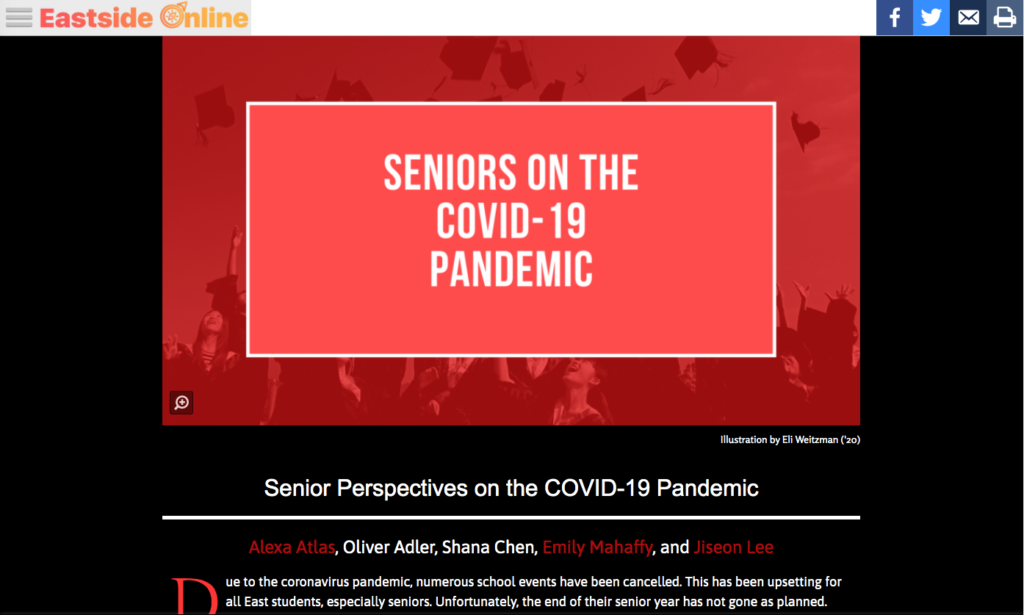 Third
Oliver Adler, Alexa Atlas, Shana Chen, Jiseon Lee, Emily Mahaffy, Eastside Online, Cherry Hill High School East, Cherry Hill, New Jersey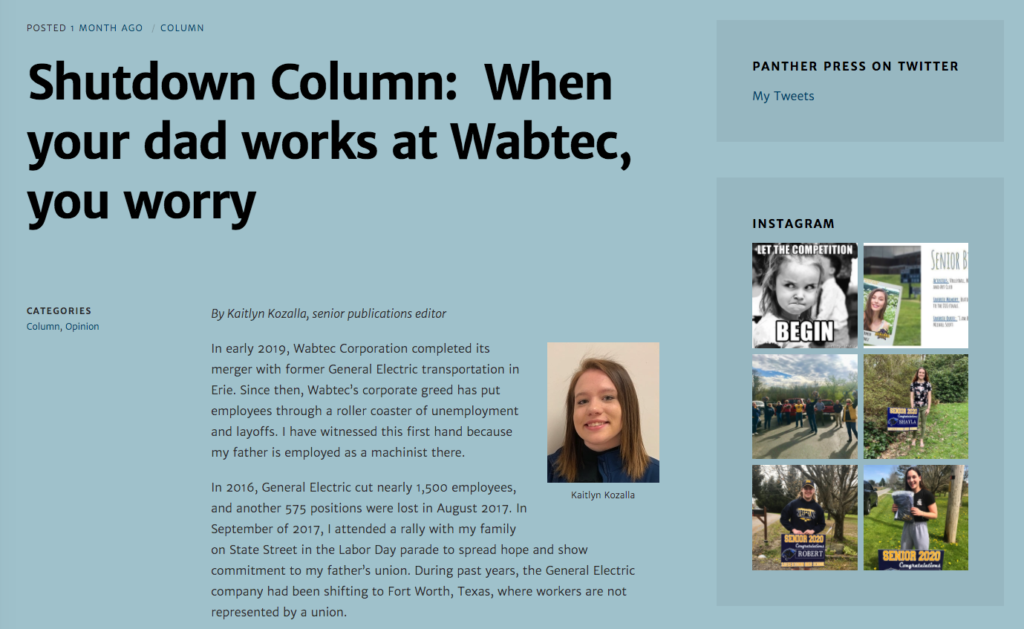 Fourth
Kaitlyn Kozalla, The Panther Press, Saegertown Junior/Senior High School, Saegertown, Pennsylvania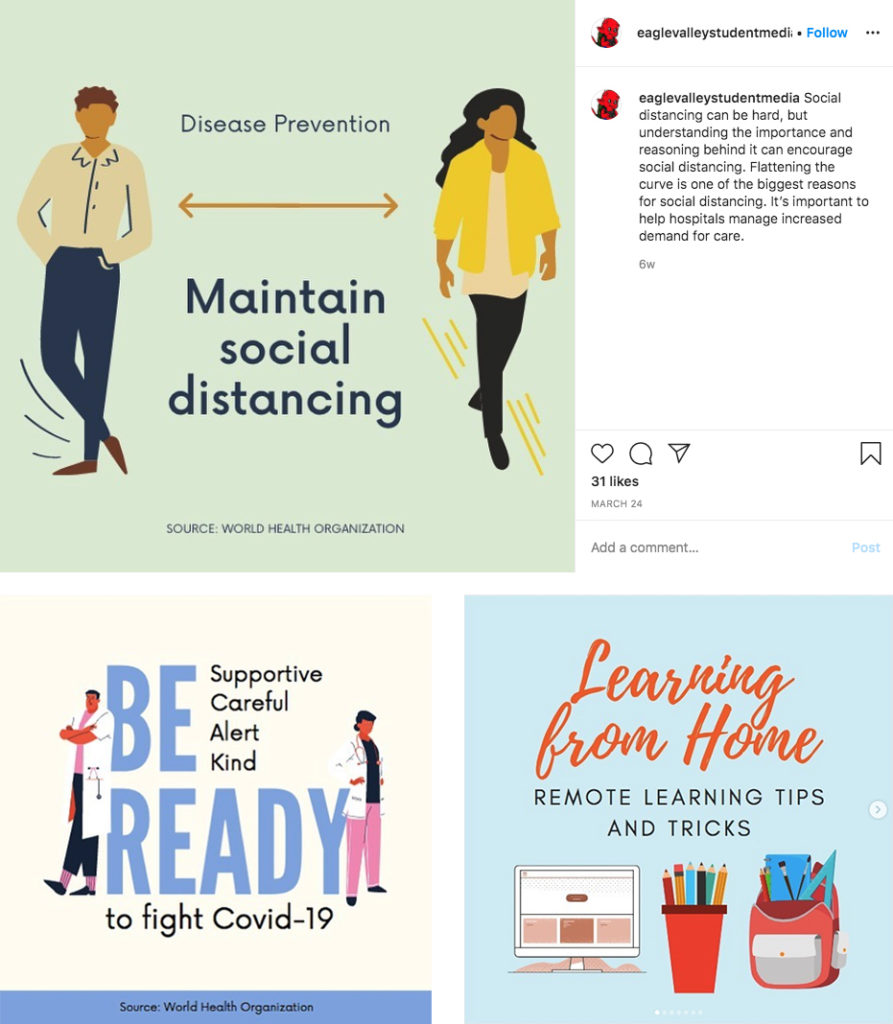 Fifth
Taylor Rippstein, Eagle Valley Student Media, Eagle Valley High School, Gypsum, Colorado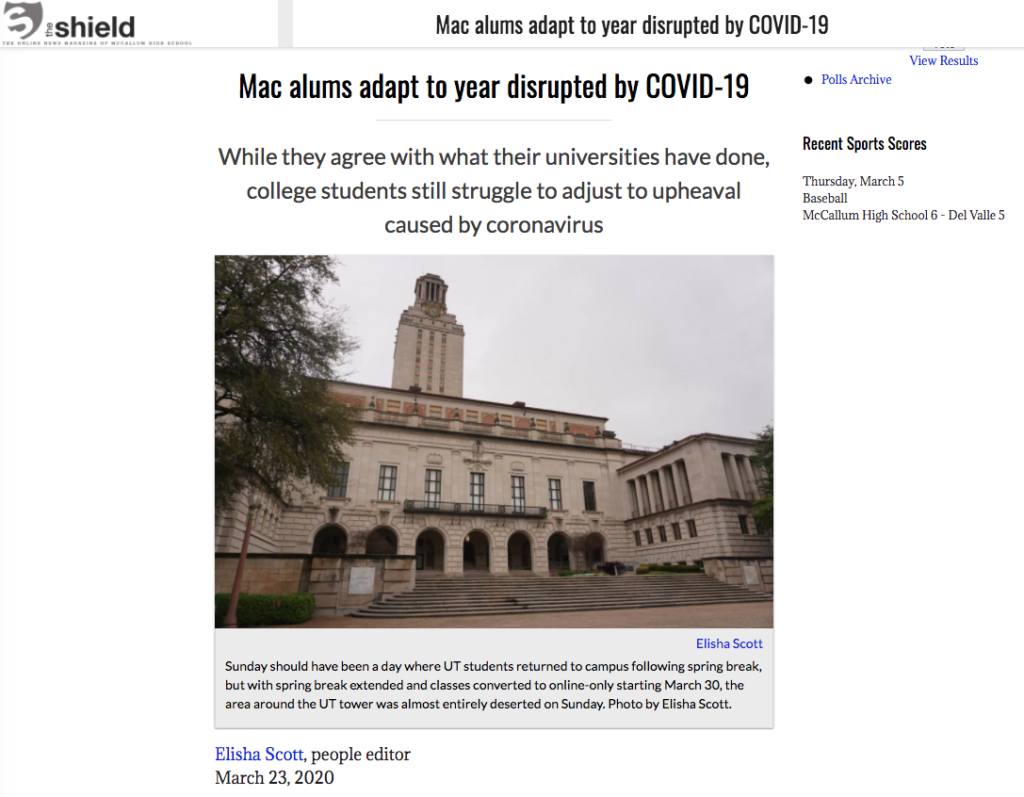 Sixth
Elisha Scott, The Shield, McCallum High School, Austin, Texas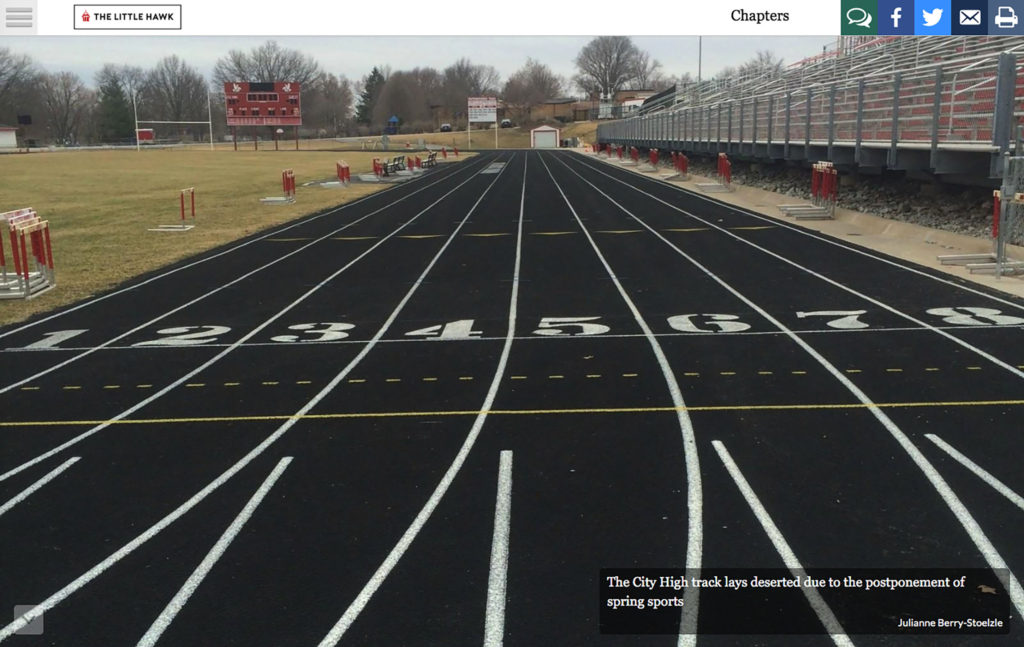 Seventh
Julianne Berry-Stoelzle, The Little Hawk, Iowa City High School, Iowa City, Iowa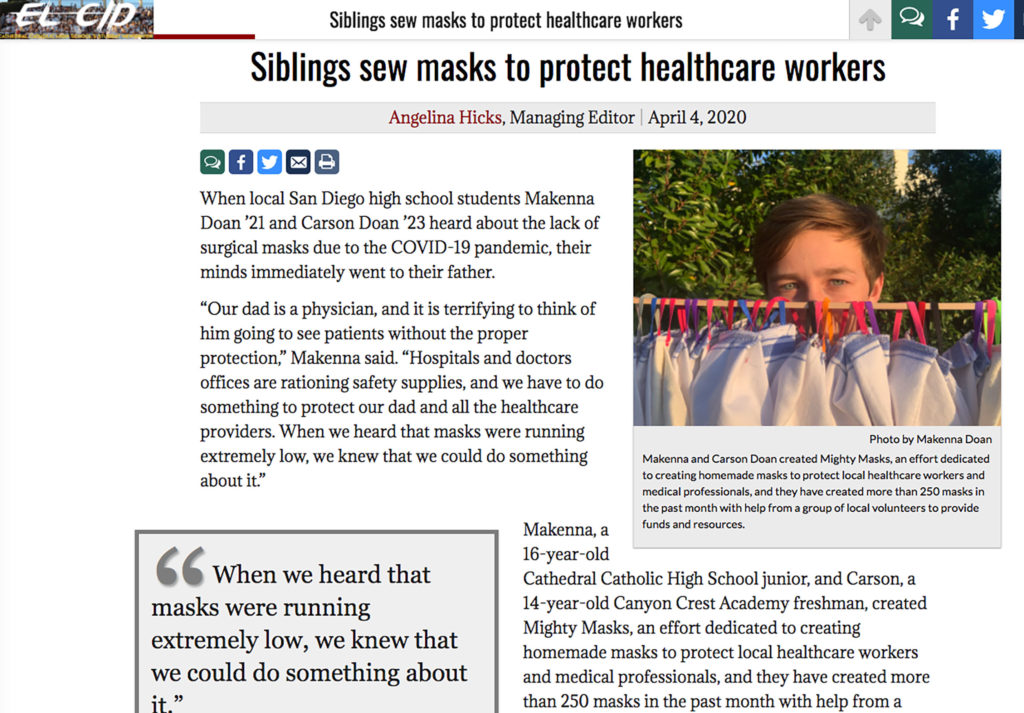 Eighth
Angelina Hicks, El Cid, Cathedral Catholic High School, Del Mar, California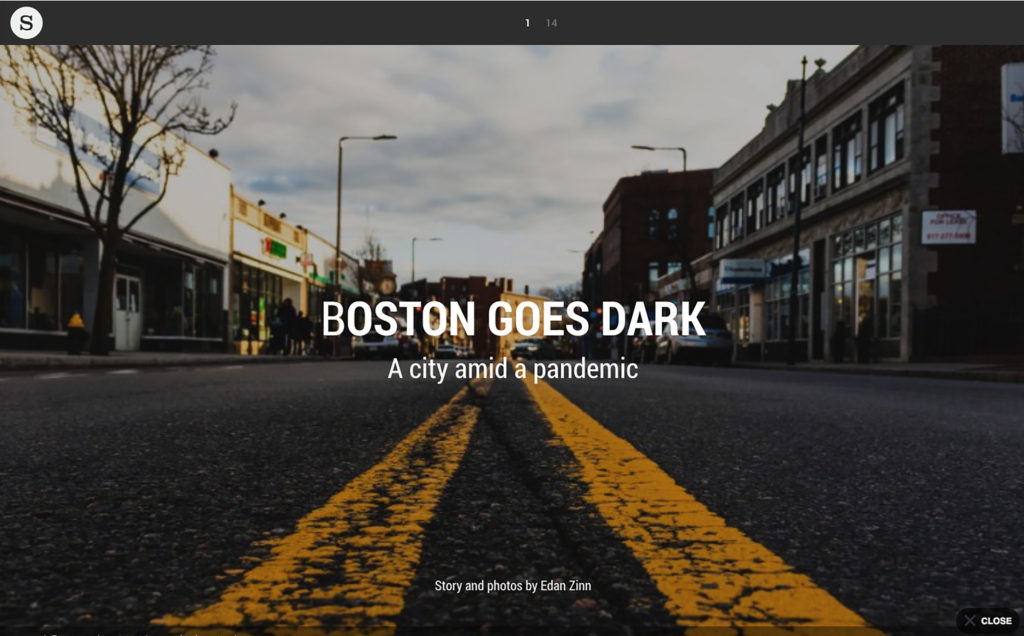 Ninth
Edan Zinn, The Gator, Brimmer and May School, Chestnut Hill, Massachusetts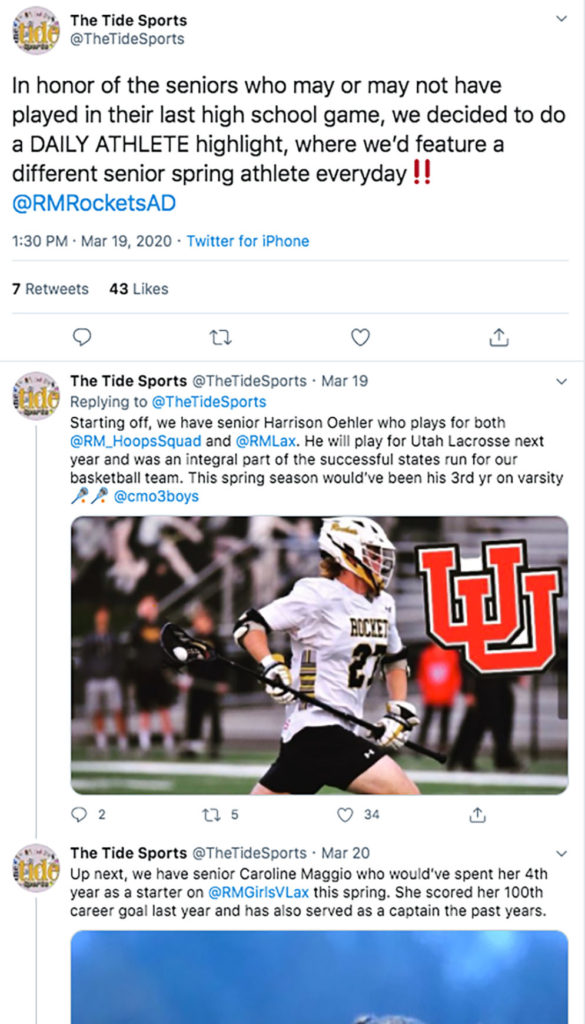 Tenth
Kyra Wisnewski, Eileen Zhang, The Tide, Richard Montgomery High School, Rockville, Maryland
---
General content/print / April 15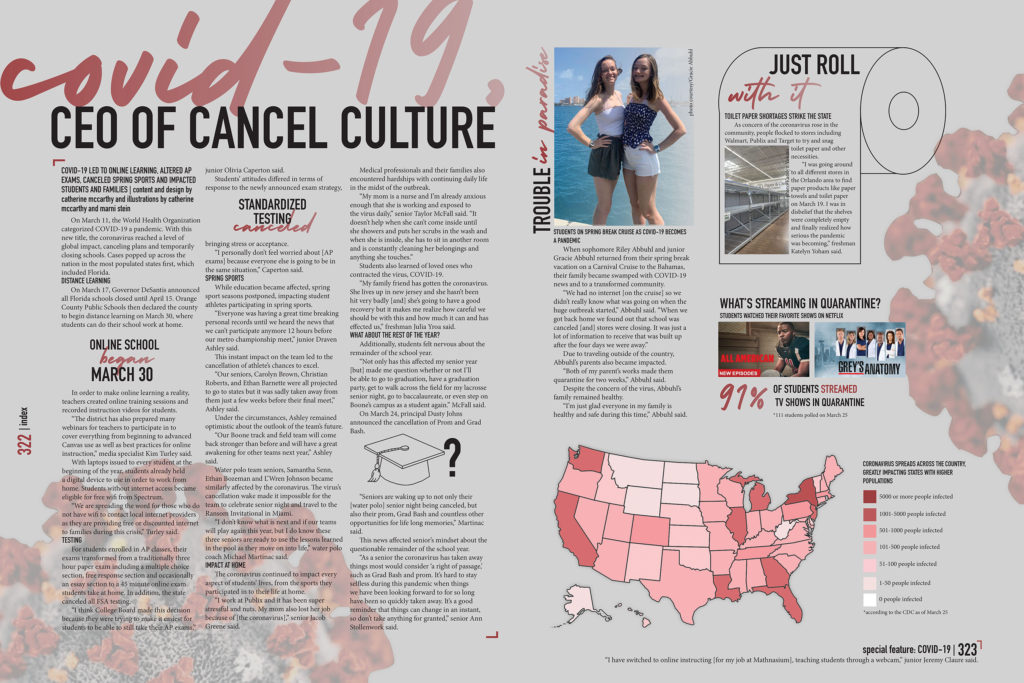 First
Catherine McCarthy, Legend, William R. Boone High School, Orlando, Florida
Second
Annabelle Moore, The Harbinger, Shawnee Mission East High School, Prairie Village, Kansas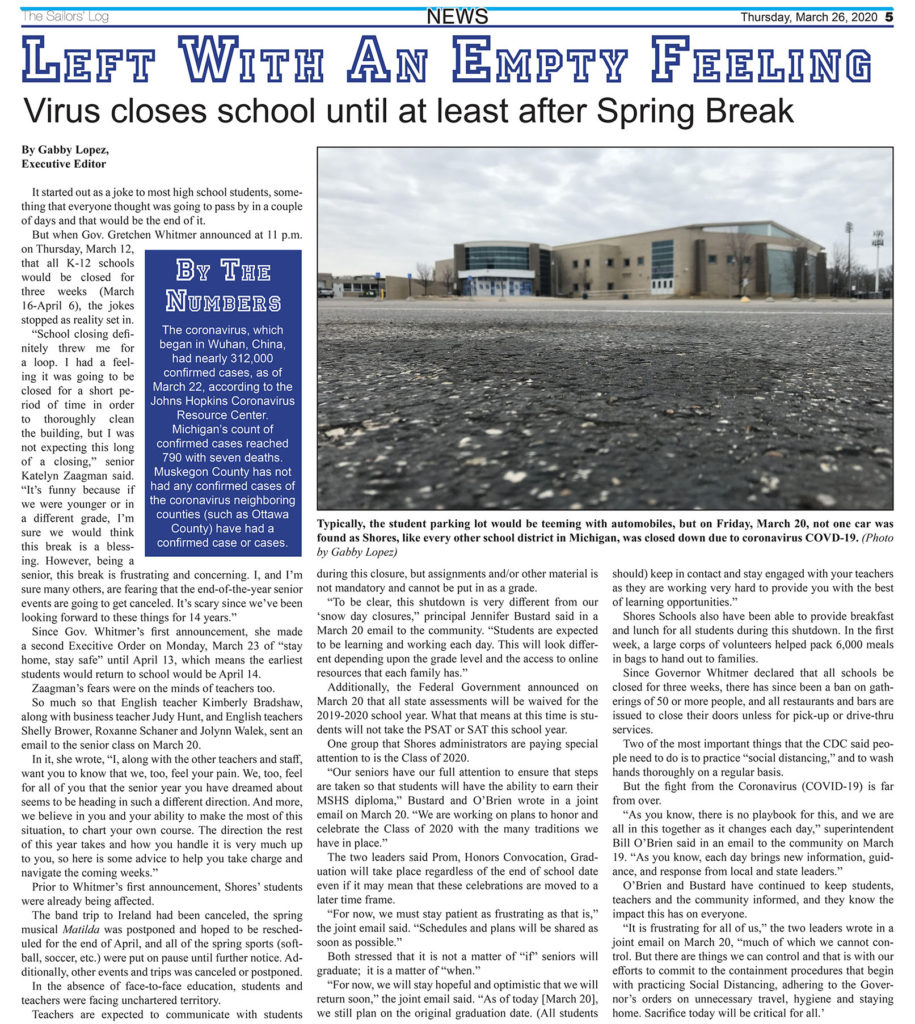 Third
Gabby Lopez, The Sailors' Log, Mona Shores High School, Norton Shores, Michigan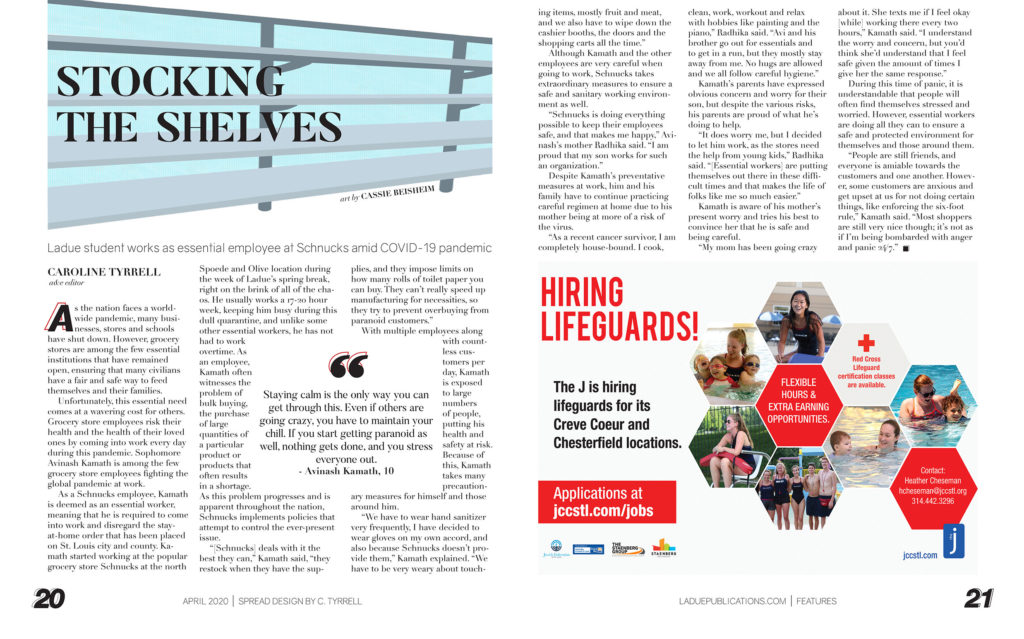 Fourth
Caroline Tyrrell, Panorama, Ladue Horton Watkins High School, St. Louis, Missouri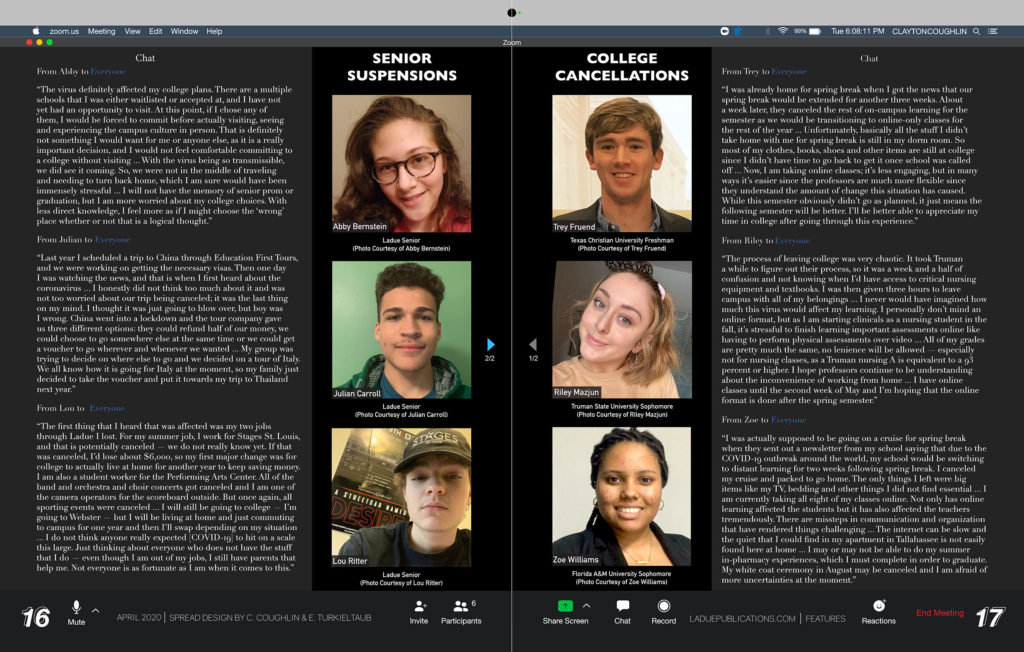 Fifth
Clayton Coughlin, Erin Turkieltaub, Panorama, Ladue Horton Watkins High School, St. Louis, Missouri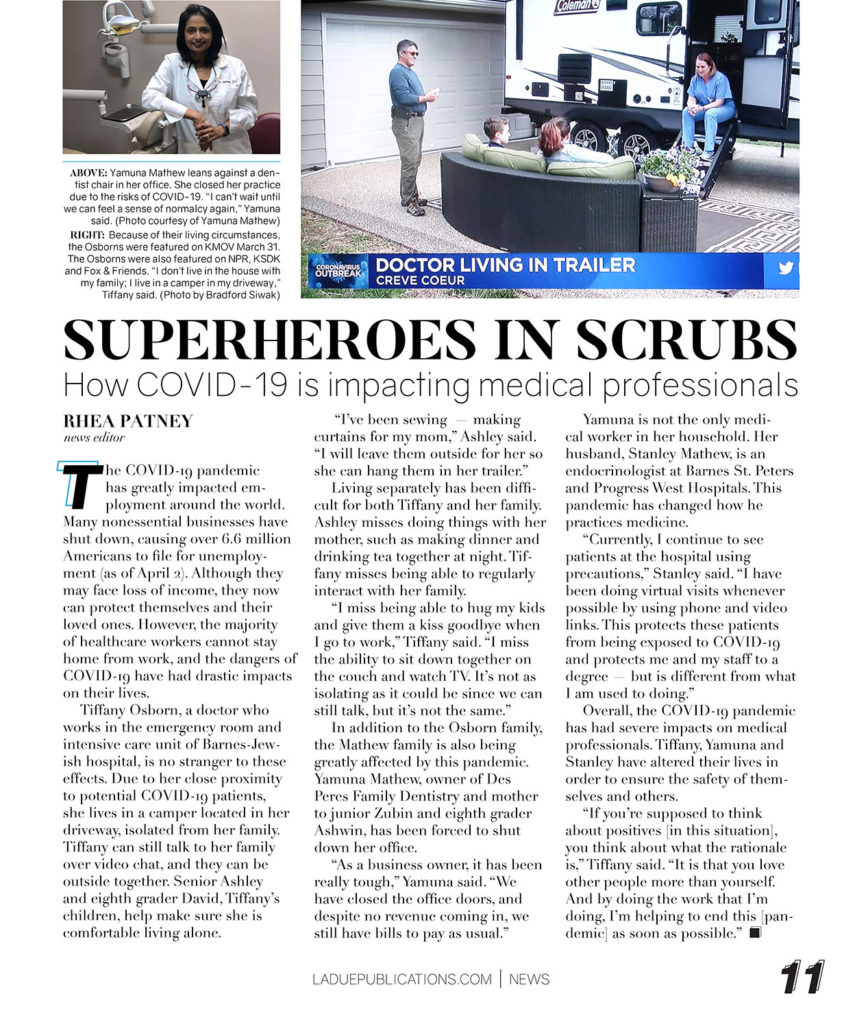 Sixth
Rhea Patney, Panorama, Ladue Horton Watkins High School, St. Louis, Missouri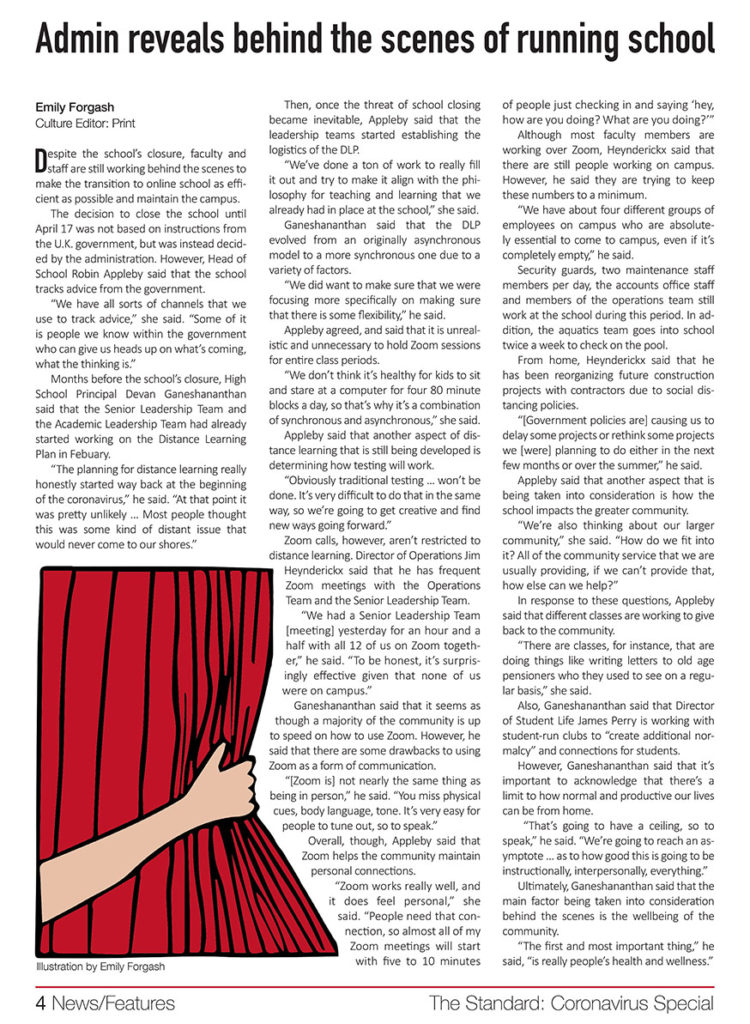 Seventh
Emily Forgash, The Standard, The American School in London, London, England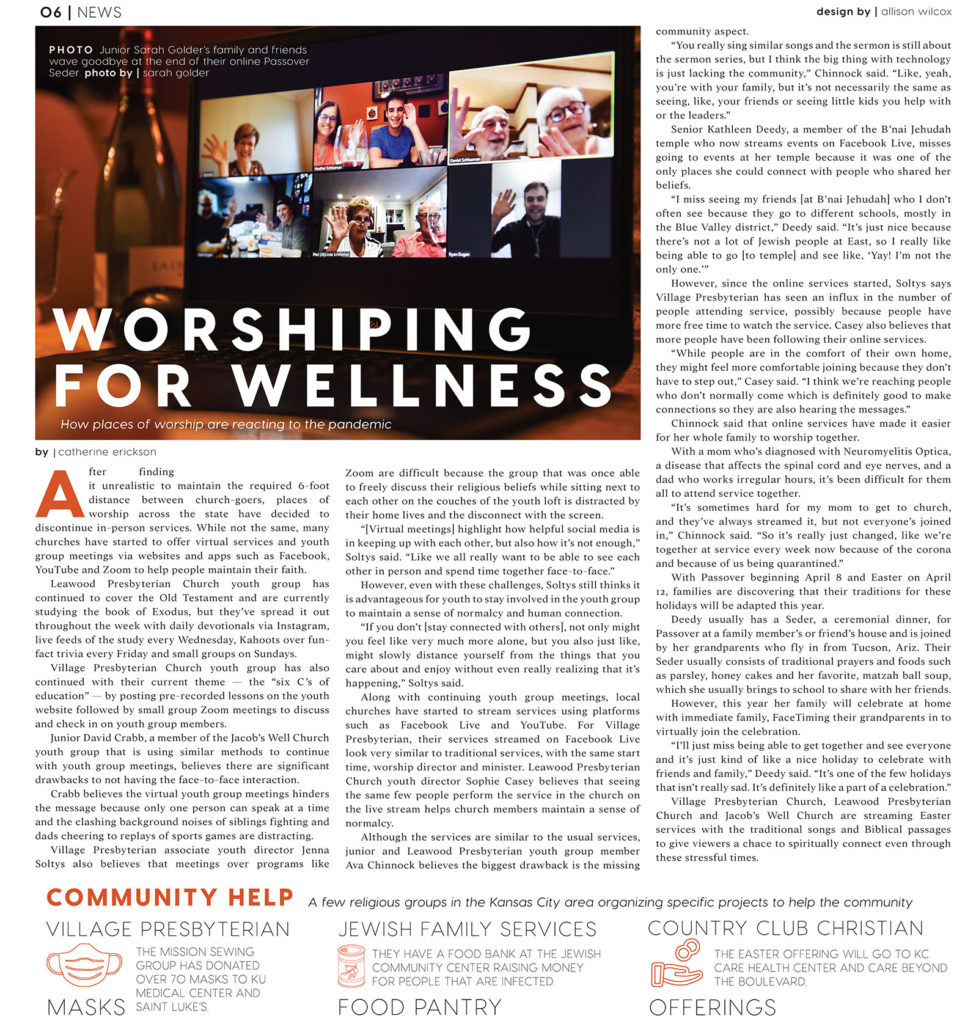 Eighth
Catherine Erickson, The Harbinger, Shawnee Mission East High School, Prairie Village, Kansas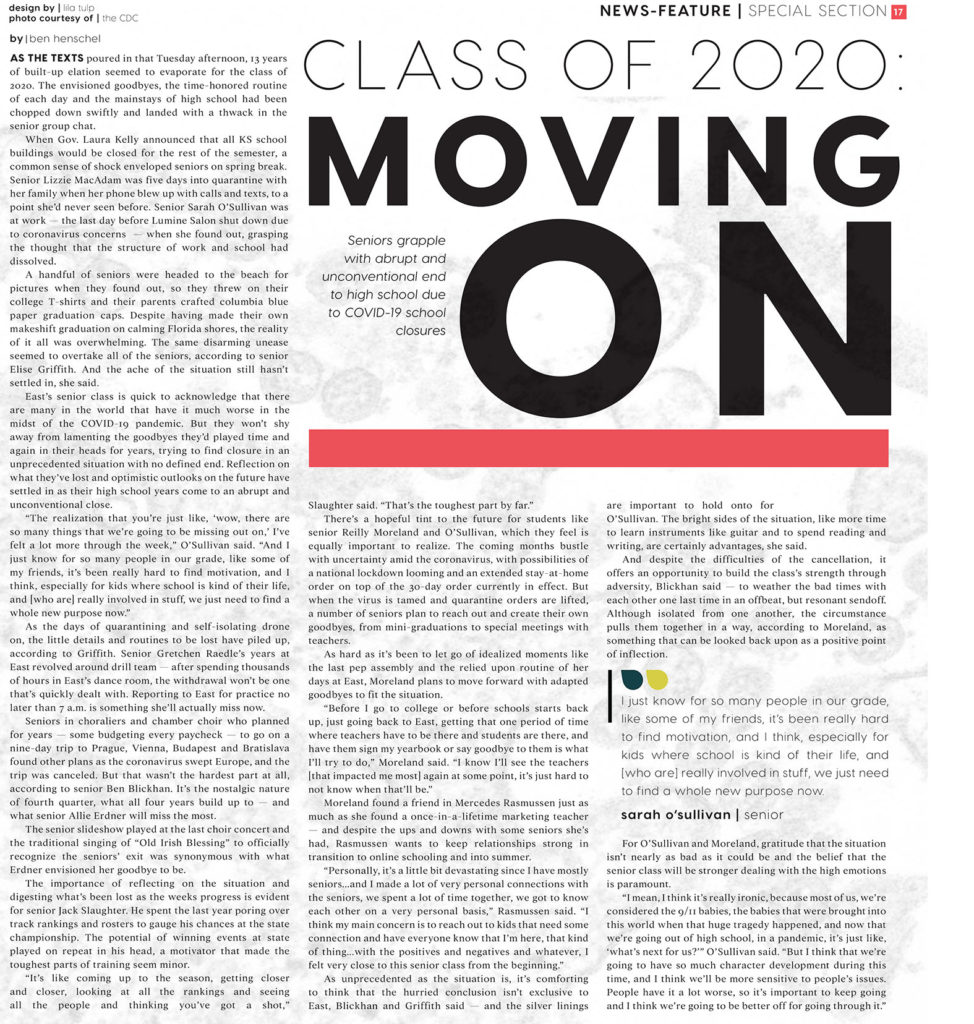 Ninth
Ben Henschel, The Harbinger, Shawnee Mission East High School, Prairie Village, Kansas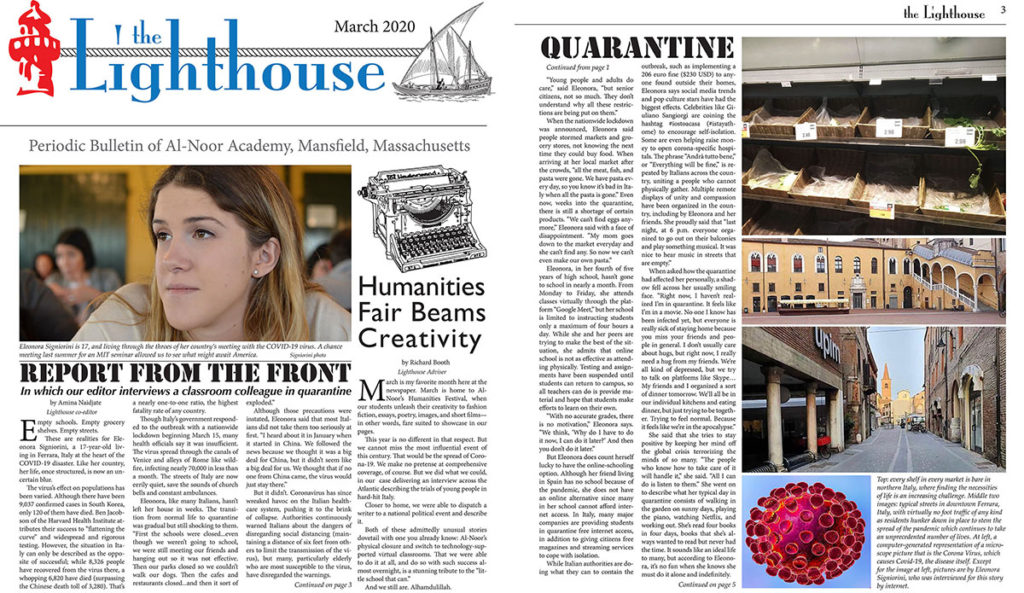 Tenth
Amina Naidjate, The Lighthouse, Al-Noor Academy, Mansfield, Massachusetts