Join us in Philadelphia
for a special workshop on journalistic storytelling
National Scholastic Press Association presents its first in-person Pacemaker Master Class —
the Philadelphia Storytelling Workshop, a two-day workshop that focuses on all facets of storytelling.
It's scheduled for Nov. 11-13 at the Philadelphia Marriott Downtown, with a Thursday-evening keynote speaker preceding the Friday/Saturday workshop. Student journalists and advisers will work directly with experts on creativity within our 10 workshop tracks.
The Philadelphia Storytelling Workshop gives you the best of both worlds — both an on-site workshop and a robust on-demand virtual convention. You can join us in person in Philadelphia for a dynamic workshop on storytelling, and you can register for the JEA/NSPA Fall National High School Journalism Convention to capitalize on its on-demand workshops from Nov. 1, 2021, to Jan. 15, 2022.
Registration is limited for the Philadelphia workshop. It requires proof of vaccination, as well as on-site masking and maintaining social distance.

Be sure to consult the supplies you'll need for your workshop track.
Some instructors have also asked for specific information from you.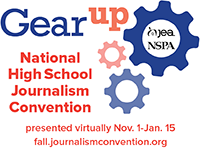 FALL VIRTUAL CONVENTION
Pair this on-site workshop with all that the fall virtual convention has to offer, with two months of on-demand content.

WORKSHOP TRACKS
Immerse yourself in one of our 11 workshop tracks —
Creativity & print design
Broadcast & videography
Digital storytelling
Editorial leadership
Photojournalism
Reporting & writing
Social-media strategies
Getting the most out of your SNO site
Yearbook
Streets of Philadelphia team reporting
Adviser professional development
MORE INFO
Workshop tracks • Workshop schedule

Our Thursday evening keynote speaker introduces two full days of instruction. Our daily workshop schedule is now available.
KEYNOTE SPEAKER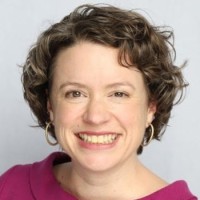 Product Thinking for News
Becky Bowers, product director,
The Philadelphia Inquirer,
7 p.m. ET Thursday, Nov. 11
MORE INFO
Workshop schedule & keynote speaker

We've assembled a dynamic group of experts in storytelling.
They have years of experience in helping students elevate their skills, strengthen them as journalists and motivate them for the year ahead.

WORKSHOP COMPETITION
Students in each Philadelphia workshop track will complete hands-on assignments as part of their workshop courses. The best journalistic work will compete for the Best of Philadelphia Storytelling Awards.
Schools attending the Philadelphia workshop will also participate in an exclusive workshop Best of Show competition.
Awards will be presented at the NSPA Awards Ceremony at the conclusion of the workshop.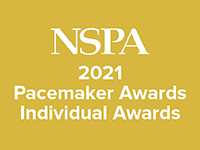 NSPA PACEMAKER AWARDS CEREMONY
Broadcast, Newspaper/Newsmagazine and Specialty Magazine Pacemaker Awards will be announced live at the workshop at 3 p.m. ET Saturday, preceding our digital announcement.

Registration is $125 per person,
the original rate for the Philadelphia convention.
Registration is open now, and it ends at 11:59 p.m. Central Nov. 5.
Due to the nature of this event, the workshop has limited enrollment of 300. We want to ensure quality instruction and interaction for all of the tracks. It's first-come, first-served.
Advisers should accompany students. You need not be registered for the virtual convention to register for the workshop.

$219 single/double
at the Philadelphia Marriott Downtown, the original convention rate and location.
Register for your hotel accommodations through this link. The hotel deadline is Oct. 27.

BEST OF SHOW & ON-SITE CRITIQUES
Enter your current work in NSPA's popular Best of Show competition for this workshop, and get feedback on your publication with an on-site critique.