Our schedule
Thursday, Nov. 11
3 p.m. ET
Registration desk opens
7 p.m.
Opening session & keynote speaker:
Becky Bowers, product director, Philadelphia Inquirer
Friday, Nov. 12
9-11: 30 a.m. ET
Workshop classes
11: 30 a.m.-1 p.m.
Lunch break
Noon
NSPA Best of Show entries due at the registration desk
1-5 p.m.
Workshop classes
5-8 p.m.
On-site critiques
(advance registration required)
Saturday, Nov. 13
9 a.m.-11:30 a.m.
Workshop classes
11:30 a.m.-1 p.m.
Lunch break
1-2:45 p.m.
Workshop classes
3-4 p.m.
NSPA awards presentation
Best of Philadelphia Storytelling Awards
Workshop Best of Show Awards
NSPA Individual Awards
NSPA Pacemakers

The awards presentation is sponsored by the Syracuse University Newhouse School of Public Communications. Be sure to look at the possibilities in the presentation "Newhouse to Now" Careers in Communications with Newhouse Alumni.
KEYNOTE SPEAKER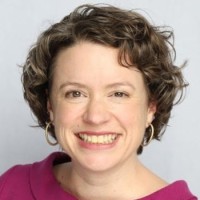 Product Thinking for News
Becky Bowers,
product director, The Philadelphia Inquirer,
7 p.m. ET Thursday, Nov. 11
Becky Bowers, product director at The Philadelphia Inquirer, spent two decades in newsrooms as a reporter and editor. Now she reports to a chief technology and product officer on the business side of the company, guiding product strategies across all of the Inquirer's reader initiatives and platforms. What ties those two experiences together is an intense focus on our audiences—something you can embrace now to supercharge your journalism, your career and our democracy.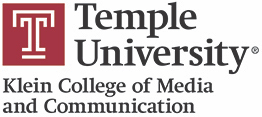 Our keynote speaker is sponsored by the Temple University Klein College of Media and Communication.
WORKSHOP INFO
Workshop front pageRegistration
Workshop schedule
Workshop tracks
Workshop faculty
Best of Show & on-site critiques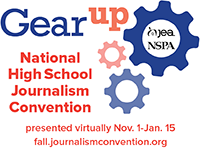 FALL VIRTUAL CONVENTION
Take advantage of the fall virtual convention, with two months of on-demand content. Register for the fall virtual convention.