Our schedule
Thursday, Nov. 11
3 p.m. ET
Registration desk opens
7 p.m.
Opening session & keynote speaker:
Becky Bowers, product director, Philadelphia Inquirer
Friday, Nov. 12
9-11: 30 a.m. ET
Workshop classes
11: 30 a.m.-1 p.m.
Lunch break
Noon
NSPA Best of Show entries due at the registration desk
1-5 p.m.
Workshop classes
5-8 p.m.
On-site critiques
(advance registration required)
Saturday, Nov. 13
9 a.m.-11:30 a.m.
Workshop classes
11:30 a.m.-1 p.m.
Lunch break
1-2:45 p.m.
Workshop classes
3-4 p.m.
NSPA awards presentation
Best of Philadelphia Storytelling Awards
Workshop Best of Show Awards
NSPA Individual Awards
NSPA Pacemakers
KEYNOTE SPEAKER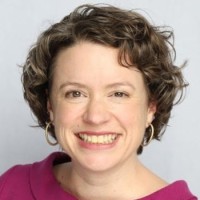 Becky Bowers,
product director, The Philadelphia Inquirer,
7 p.m. ET Thursday, Nov. 11
Bowers began the Inquirer position in late April after working for The Wall Street Journal, first as editor of real time economics and then as deputy global economics editor and finally as strategy editor. She worked to ensure that digital journalism and newsroom initiatives were translated into coverage.
She previously spent more than 12 years at the St. Petersburg Times/Tampa Bay Times, including stints as deputy business editor and as Politifact digital operations manager.
WORKSHOP INFO
Workshop front pageRegistration
Workshop schedule
Workshop tracks
Workshop faculty
Best of Show & on-site critiques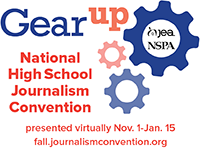 FALL VIRTUAL CONVENTION
Take advantage of the fall virtual convention, with two months of on-demand content. Register for the fall virtual convention.