Two students selected for the Honor Roll Scholarship
MINNEAPOLIS — Two high school seniors planning journalism careers will receive Honor Roll scholarships from the National Scholastic Press Association for their accomplishments in academics and journalism.
Abby Lang of Westside High School, Omaha, Neb., has been selected the winner of the $1,000 scholarship. Lang is the editor-in-chief of Westside Wired news site.
"Her leadership is simply unequalled. I've had many award-winning editors in the past, but I would not put any of them above Abby Lang," adviser Jerred Zegelis said. "The success we enjoy is largely due to her incredible leadership."
In her essay, Lang said she wants to pursue a journalism career to tell stories with transparency and honesty.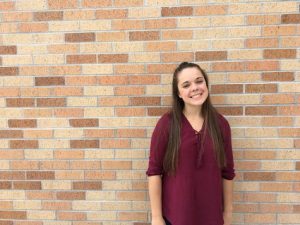 "One of the greatest privileges of being a journalist is uncovering the truth and being able to impact others through the power of storytelling," Lang said. "I am choosing a career in journalism to tell stories with transparency, build relationships with my community and enjoy the spontaneity of life"
Annabel Thorpe of Argyle (Texas) High School is the runner-up and receives a $500 scholarship. Thorpe is the editor-in-chief of The Talon news site.
"Annabel is the sole reason why our school now has a broadcast room, a nationally ranked best-of-how broadcast, and just one highlight of her career was her state championship documentary films from 2016, where she swept the competition with all three of her entries, something never done in the history of our state," adviser Stacy Short said.
Thorpe said it's a journalist's duty to uncover truth, hold the powerful accountable and to connect the nation through human stories.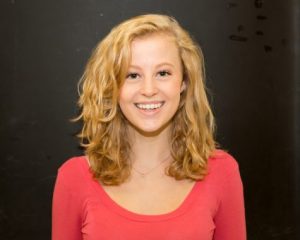 "All journalists have the potential to create a better world, and the media plays a crucial role in protecting the core values of our nation," Thorpe said in her essay. "My high school journalism career is only a prelude of what the future holds, and I eagerly wait to fulfill every responsibility and honor a journalist is given.
The NSPA Journalism Honor Roll honored 1,100 students from 35 states in 2017. These students have worked on an NSPA member publication for two or more years and have maintained a grade point average of at 3.5 on a four-point scale. Graduating seniors inducted into the Honor Roll may apply for one or more scholarships awarded annually.
View the full list of 2017 Honor Roll recipients here.