The Unmasking, Magazine
Henry W. Grady High School
Each year, the National Scholastic Press Association recognizes excellence in student media with scholastic journalism's preeminent award, the Pacemaker. Pacemakers are awarded in each category of publication — online, newspaper, yearbook, magazine and broadcast.
Teams of media professionals judge entries based on the following criteria: coverage and content, quality of writing and reporting, leadership, design, photography and graphics.
NSPA contacted Noah Hammond, publicist of 2016 Magazine Pacemaker winner The Unmasking, for a Q&A. The Unmasking is the magazine of Henry W. Grady High School in Atlanta, Georgia. NSPA also heard from Margaret Switzer, staff member of The Unmasking.
See the full list of 2016 Magazine Pacemaker winners here.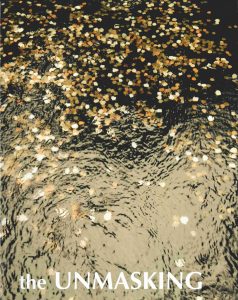 NSPA: What were the goals going into last year, and how did you ensure those goals were met?
Noah Hammond, publicist: We wanted to have more creative freedom with the spreads than last year, where all of the spreads followed the same basic format, so we encouraged the staff to come up with unique design ideas and made it an independent process.
Margaret Switzer, staff member: My goals going into last year was to finish all my spreads and writing submissions on time. I made sure I completed that goal by doing all my work before the due date.
NSPA: Tell us about a moment you will remember the most about this staff.
NH: I will always remember when we were deciding on the cover for our magazine. Everyone was passionate about how it looked and had really good points for how they wanted it. This shows how much everyone cares about the quality of our magazine.
MS: I remember all the fun we had after we finished the lit mag. Everyone was so excited to be done.
NSPA: What does the Pacemaker mean to you?
NH: It shows all of the hard work that the staff put in over the year and proves that our literary magazine is up there with the other publications in quality.
MS: The Pacemaker means to me that we have come so far and weren't going stop now.
NSPA: What was the toughest moment you faced last year? The most exciting/rewarding?
NH: The toughest moment was when we had to edit all of our spreads to get them to have the same font size and type. The most rewarding moment was when we finally got to see the finished product.
MS: The toughest moment for me was making the spreads. The most exciting was when I held the lit mag in my hands for the first time. Everyone was so pleased and happy with it.