---
Breaking News Story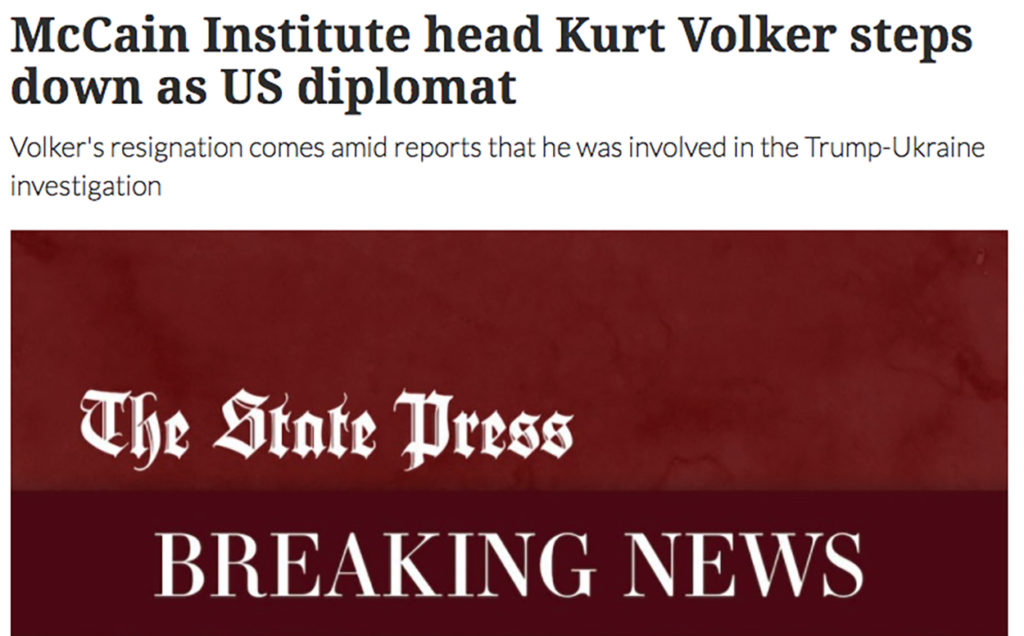 Andrew Howard
The State Press
Arizona State University
Phoenix, Arizona
McCain Institute head Kurt Volker steps down as US diplomat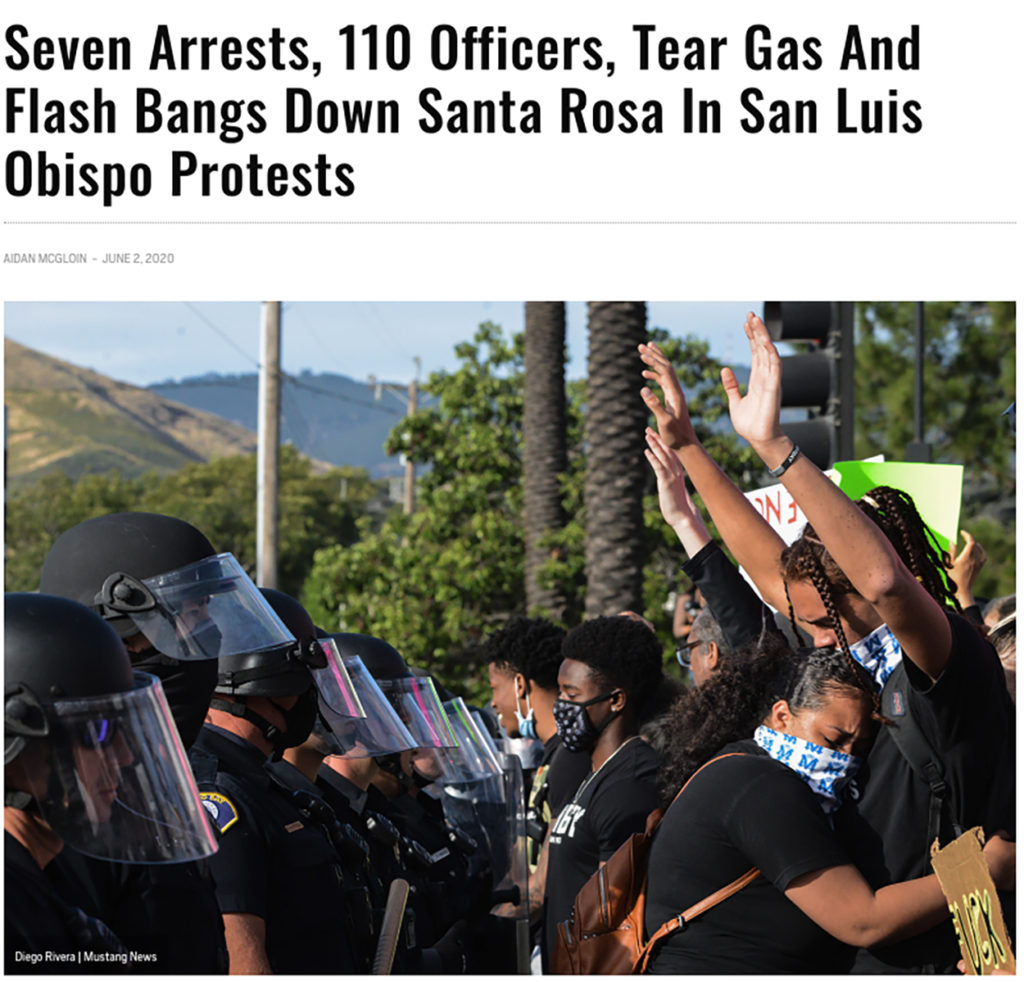 Aidan McGloin
Mustang News
California Polytechnic State University, San Luis Obispo
San Luis Obispo, California
Seven arrests, 110 officers, tear gas and flash bangs down Santa Rosa in San Luis Obispo Protests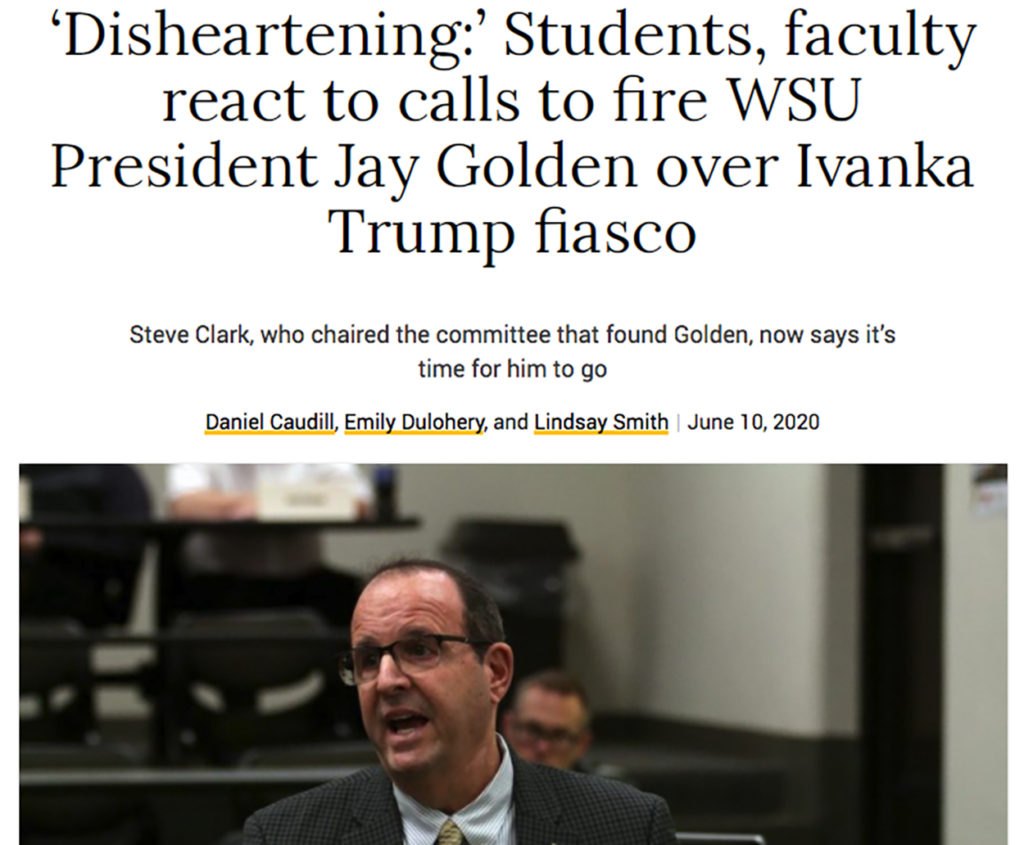 Daniel Caudill, Emily Dulohery, Lindsay Smith
The Sunflower
Wichita State University
Wichita, Kansas
Disheartening: Students, faculty react to calls to fire WSU President Jay Golden over Ivanka Trump fiasco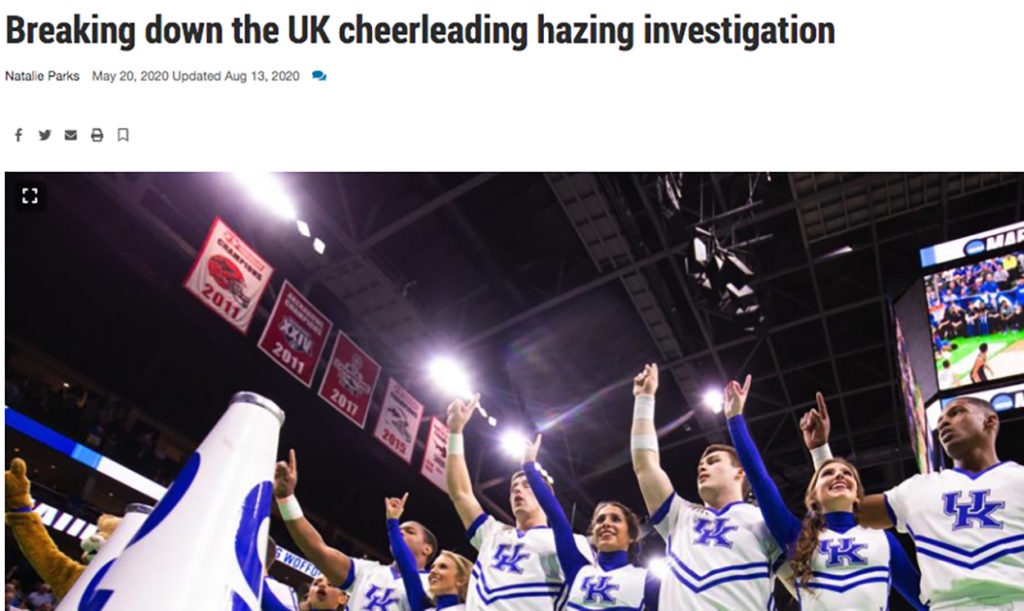 Natalie Parks
Kentucky Kernel
University of Kentucky
Lexington, Kentucky
Breaking down the UK cheerleading hazing investigation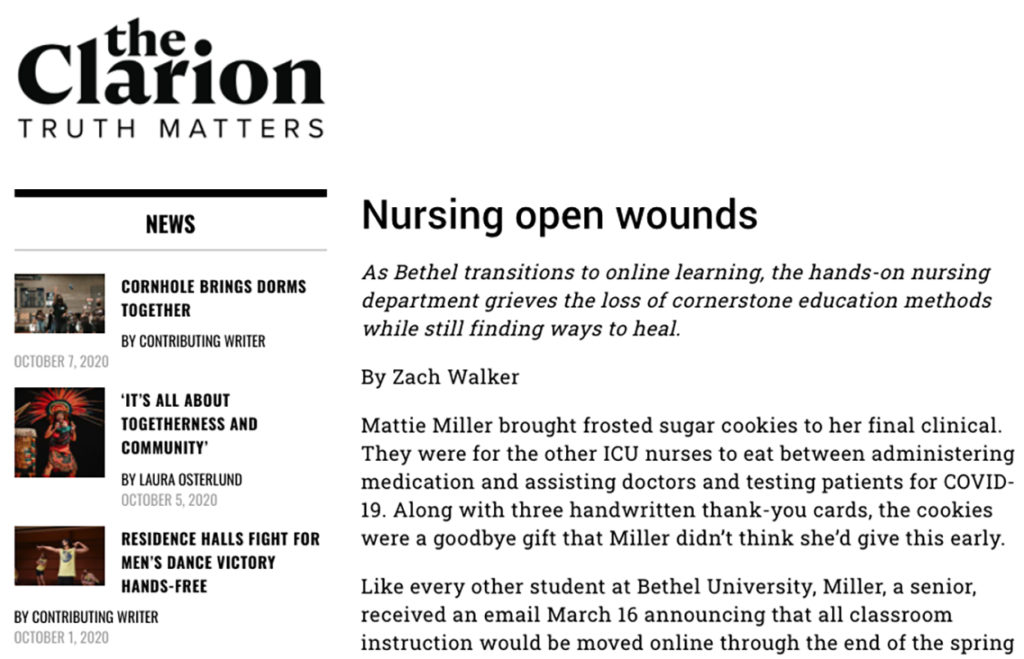 Zach Walker
The Clarion
Bethel University
St. Paul, Minnesota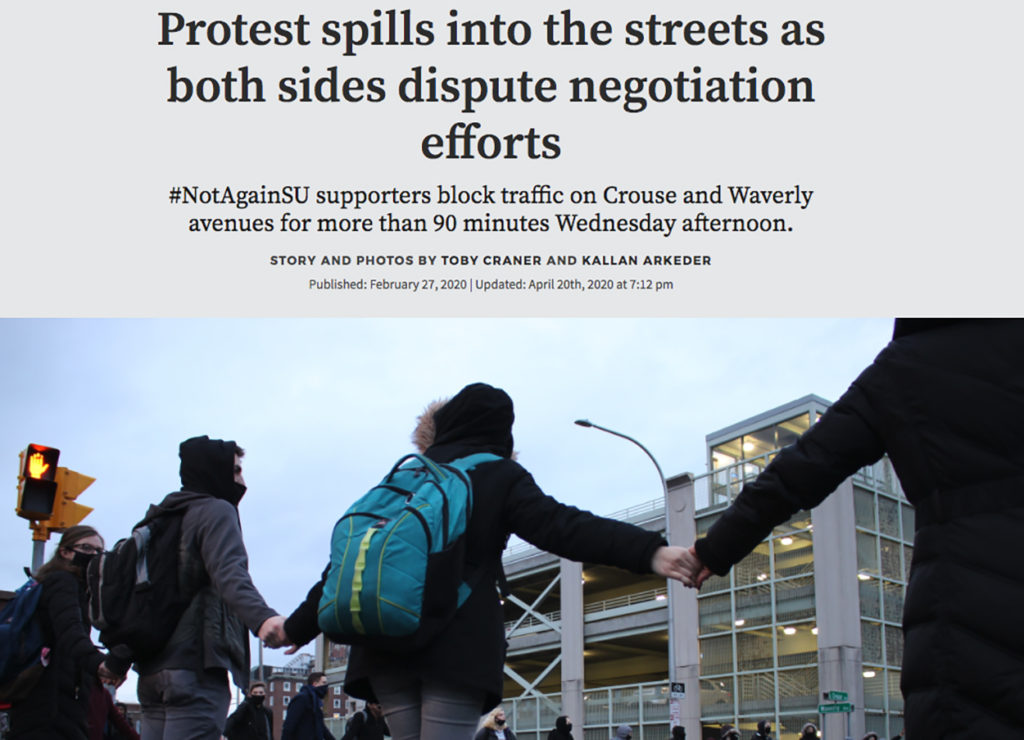 Kallan Arkeder, Toby Craner, Meilin Quinn
The NewsHouse
Syracuse University
Syracuse, New York
Protest spills into the streets as both sides dispute negotiation efforts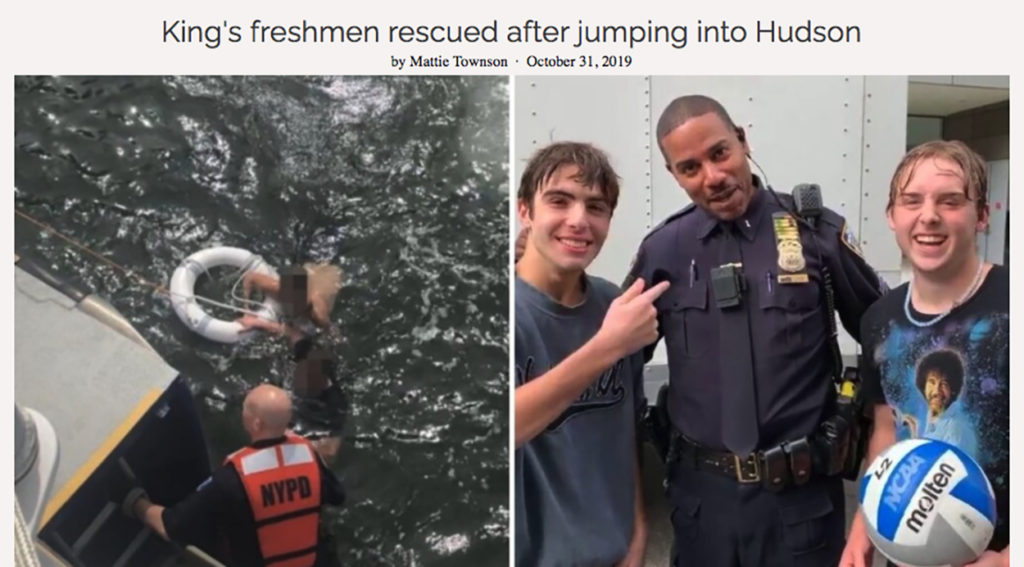 Mattie Townson
Empire State Tribune
King's College
New York, New York
King's freshmen rescued after jumping into Hudson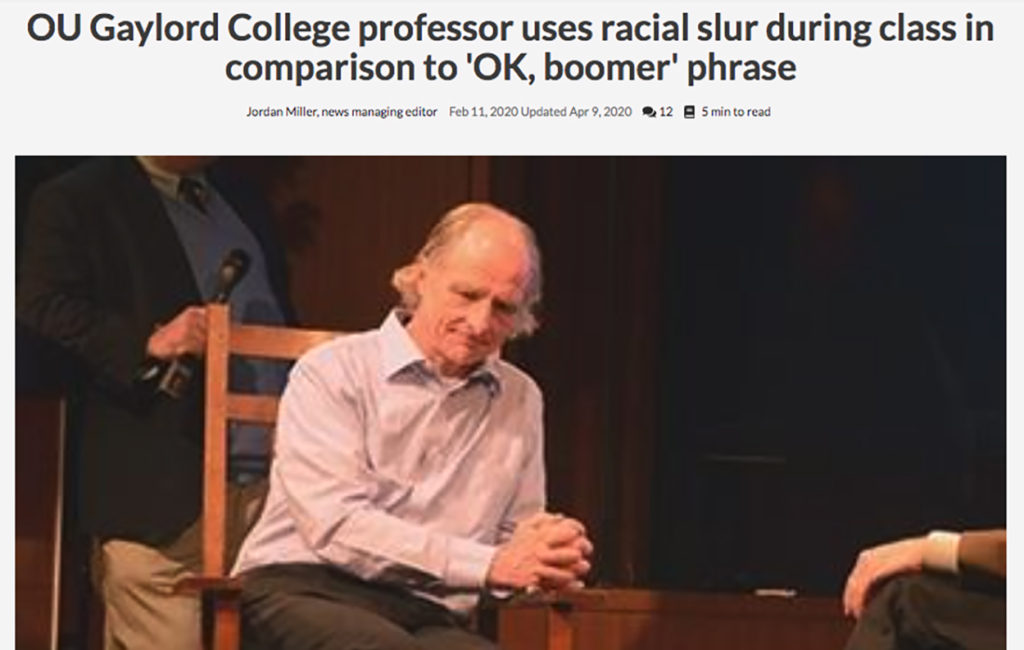 Nick Hazelrigg, Bailey Lewis, Jordan Miller
OU Daily
University of Oklahoma
Norman, Oklahoma
OU Gaylord College professor uses racial slur during class in comparison to 'OK, boomer' phrase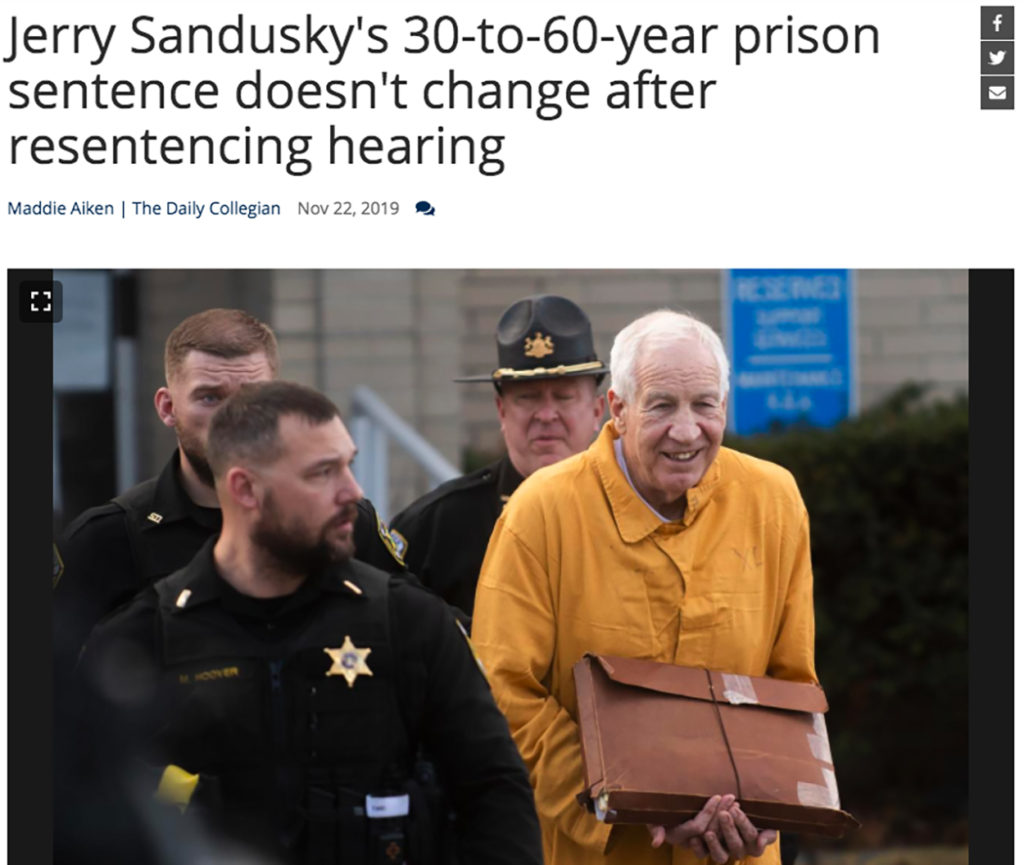 Maddie Aiken
The Daily Collegian
Penn State University
State College, Pennsylvania
Jerry Sandusky's 30-to-60-year prison sentence doesn't change after resentencing hearing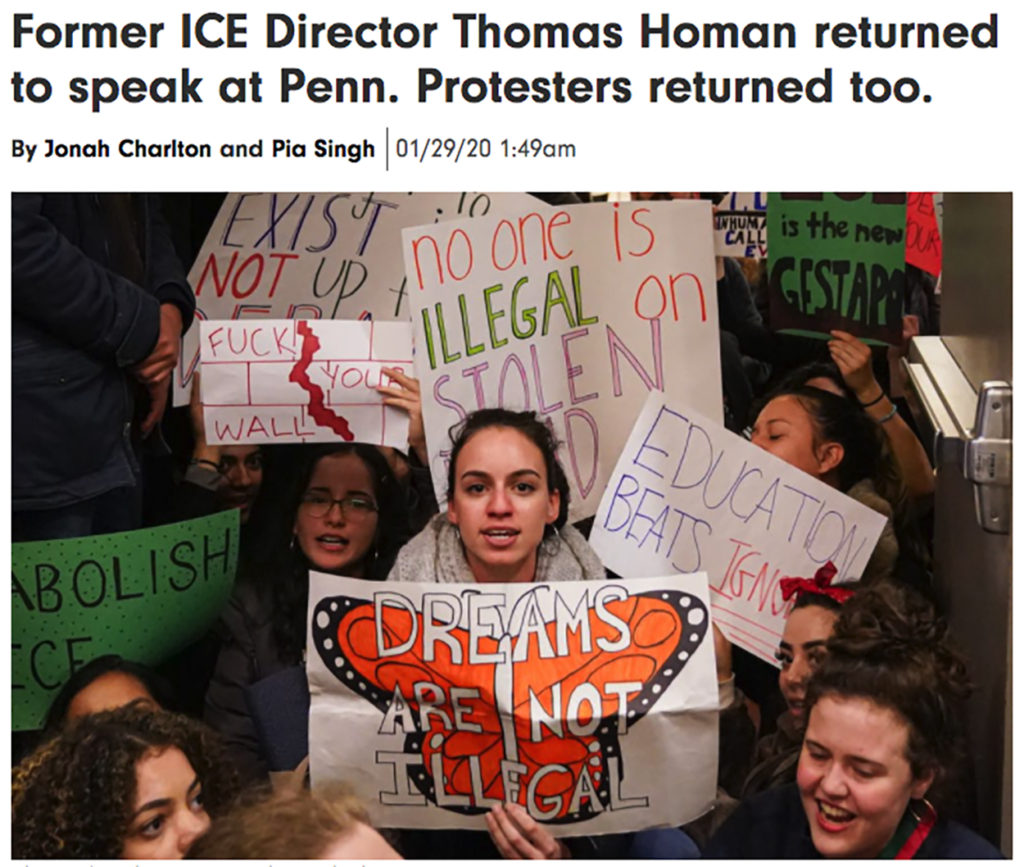 Jonah Charlton, Pia Singh
The Daily Pennsylvanian
University of Pennsylvania
Philadelphia, Pennsylvania
Former ICE Director Thomas Homan returned to speak at Penn. Protesters returned too
---
In-Depth News Story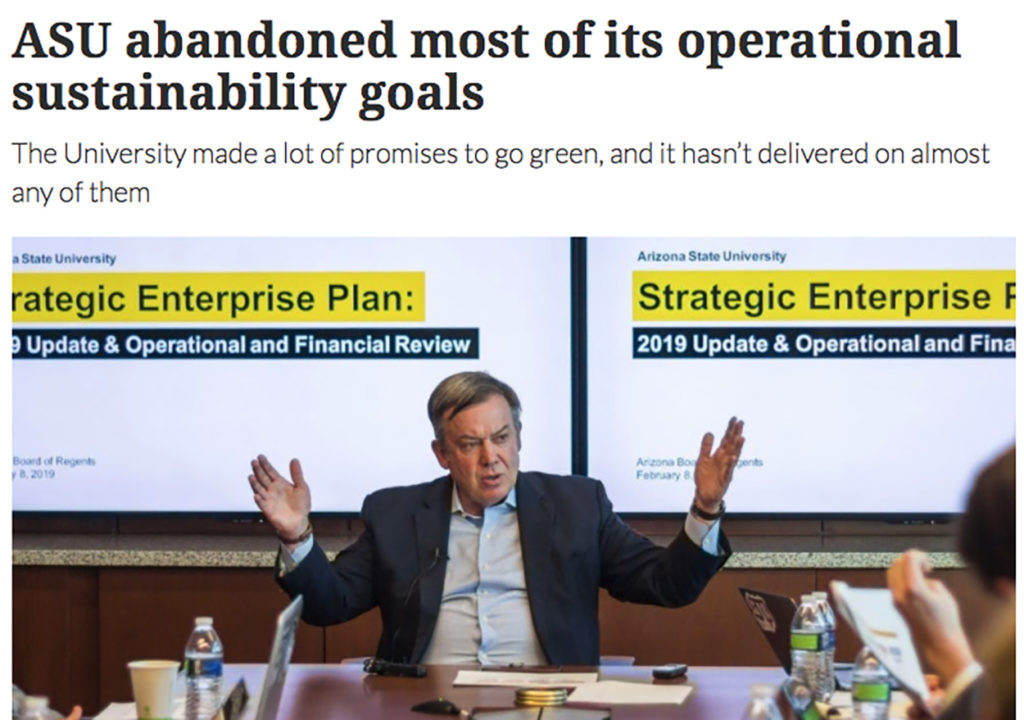 Molly Stellino
The State Press
Arizona State University
Phoenix, Arizona

ASU abandoned most of its operational sustainability goals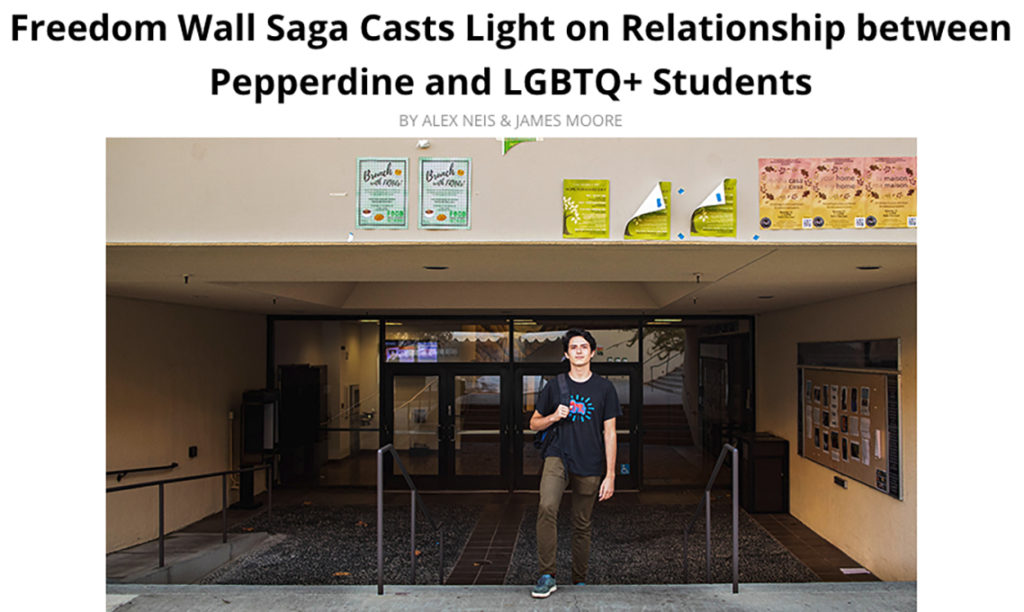 James Moore, Alex Neis
Graphic
Pepperdine University
Malibu, California

Freedom Wall Saga Casts Light on Relationship between Pepperdine and LGBTQ+ Students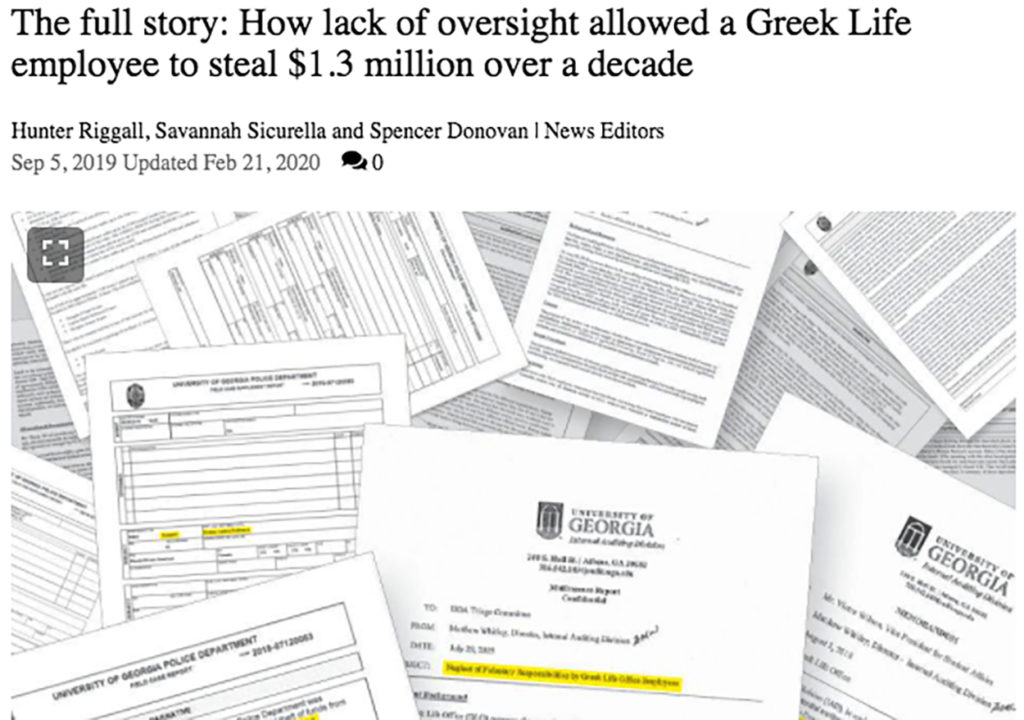 Spencer Donovan, Hunter Riggall, Savannah Sicurella
The Red & Black
University of Georgia
Athens, Georgia

The full story: How lack of oversight allowed a UGA employee to steal $1.3 million over a decade
Leo Smith
F Newsmagazine
School of the Art Institute of Chicago
Chicago, Illinois

When the Dean Said a Slur, and Then Got Promoted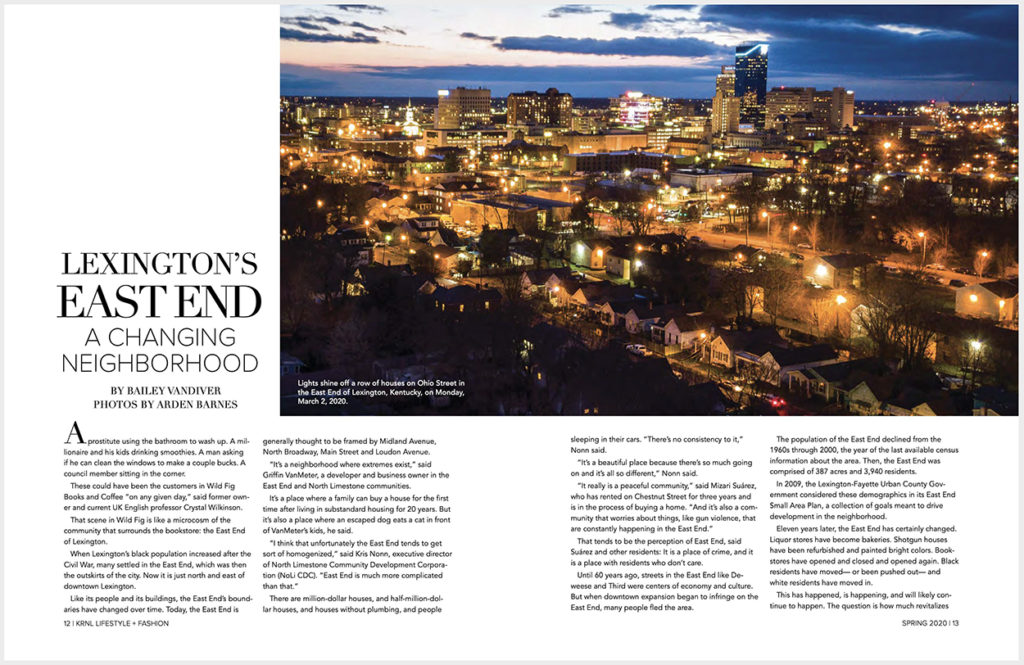 Bailey Vandiver
KRNL Lifestyle + Fashion
University of Kentucky
Lexington, Kentucky
Lexington's East End: A changing neighborhood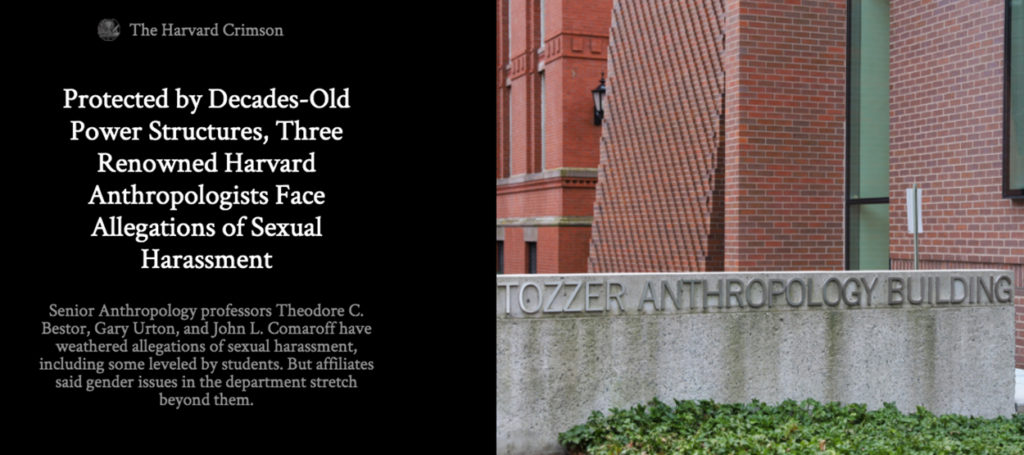 James Bikales
The Harvard Crimson
Harvard University
Cambridge, Massachusetts

Three Renowned Harvard Anthropologists Face Allegations of Sexual Harassment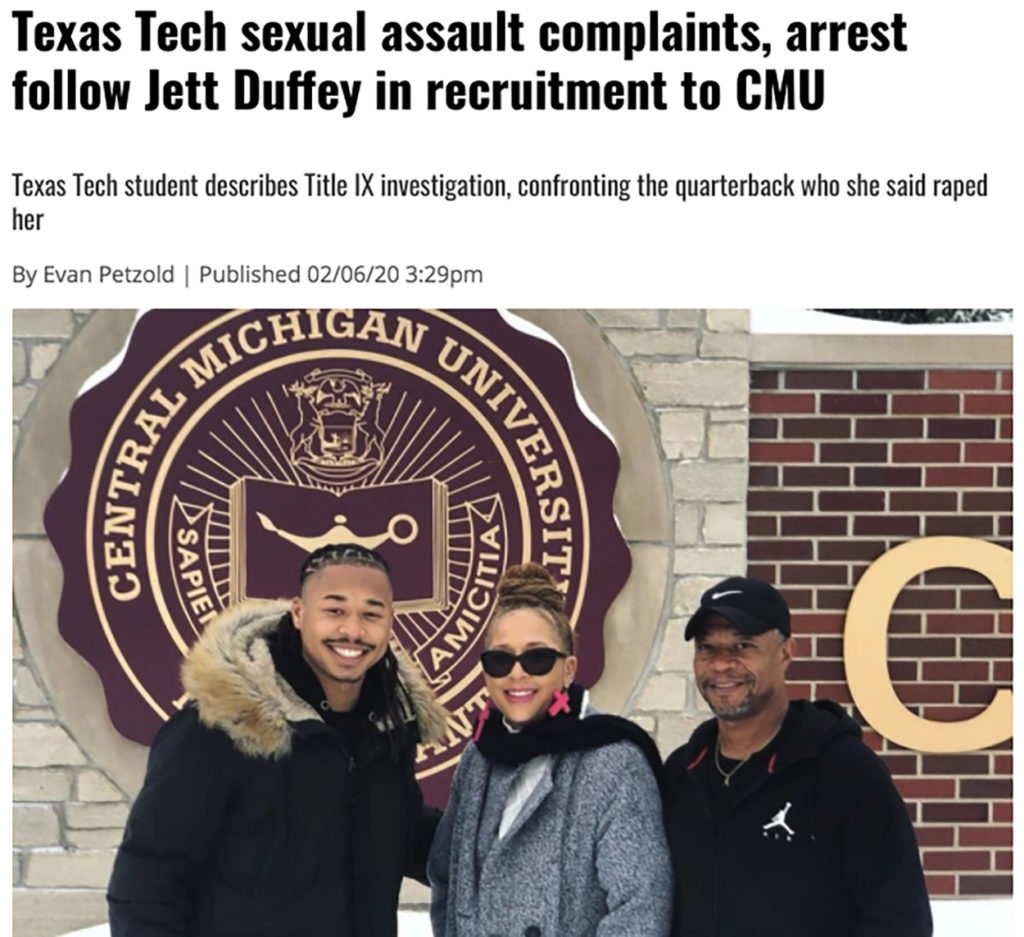 Evan Petzold
Central Michigan Life
Central Michigan University
Mount Pleasant, Michigan

Texas Tech sexual assault complaints, arrest follow Jett Duffey in recruitment to CMU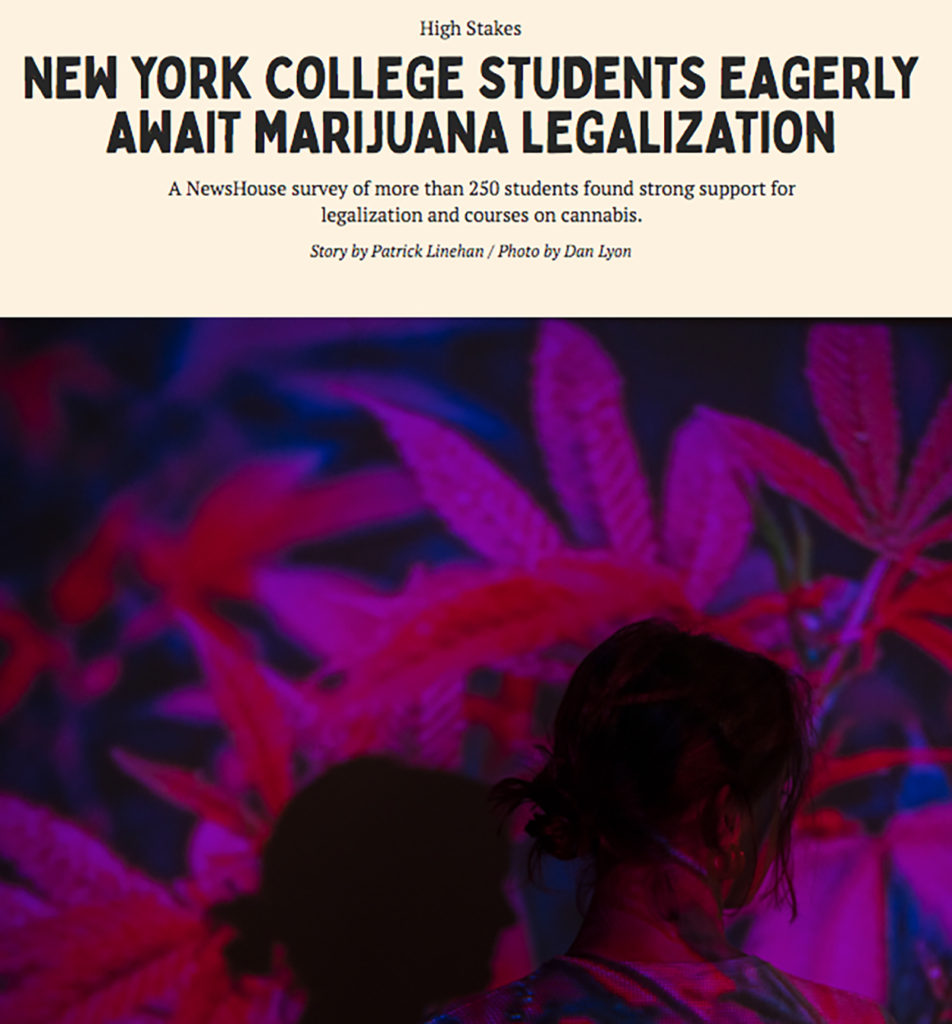 Rocio Fortuny, Patrick Linehan
The NewsHouse
Syracuse University
Syracuse, New York

New York college students eagerly await marijuana legalization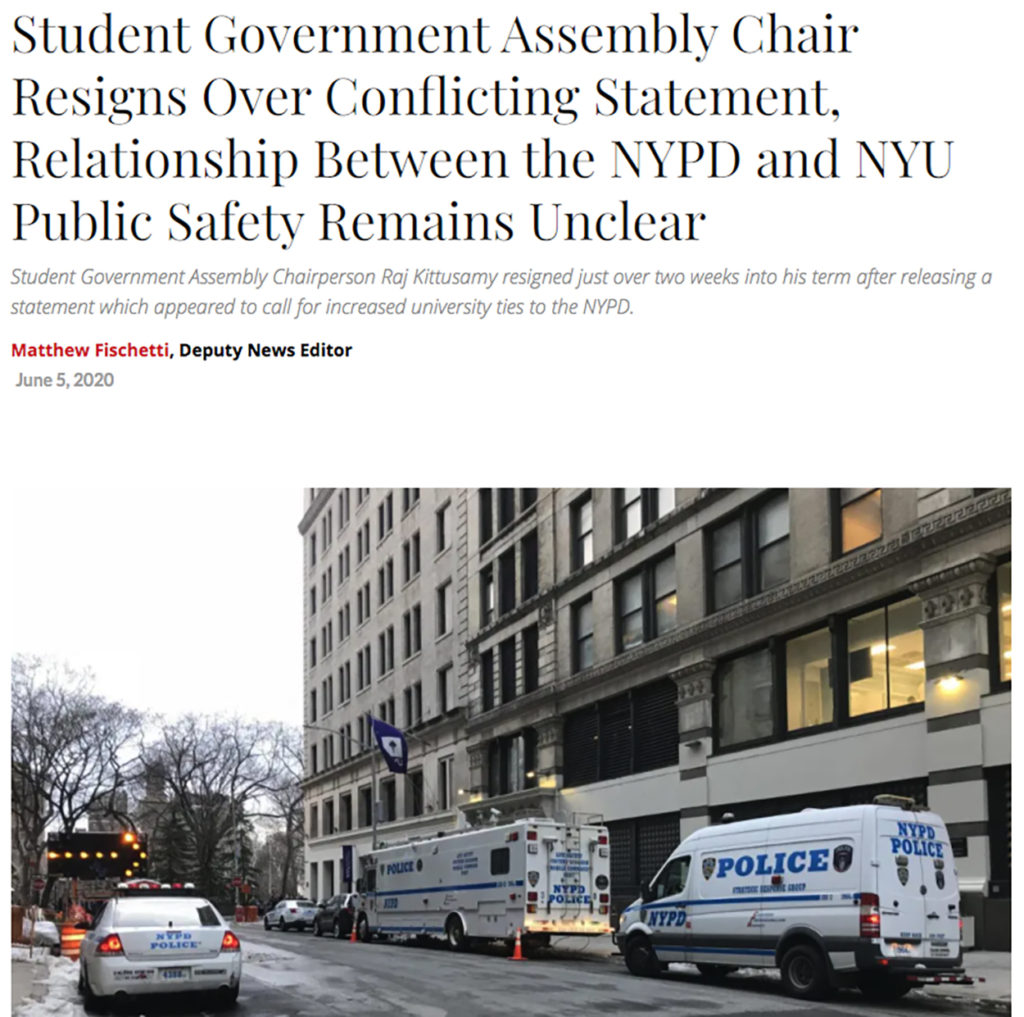 Matthew Fischetti
Washington Square News
New York University
New York, New York

Student Government Assembly Chair Resigns Over Conflicting Statement, Relationship Between the NYPD and NYU Public Safety Remains Unclear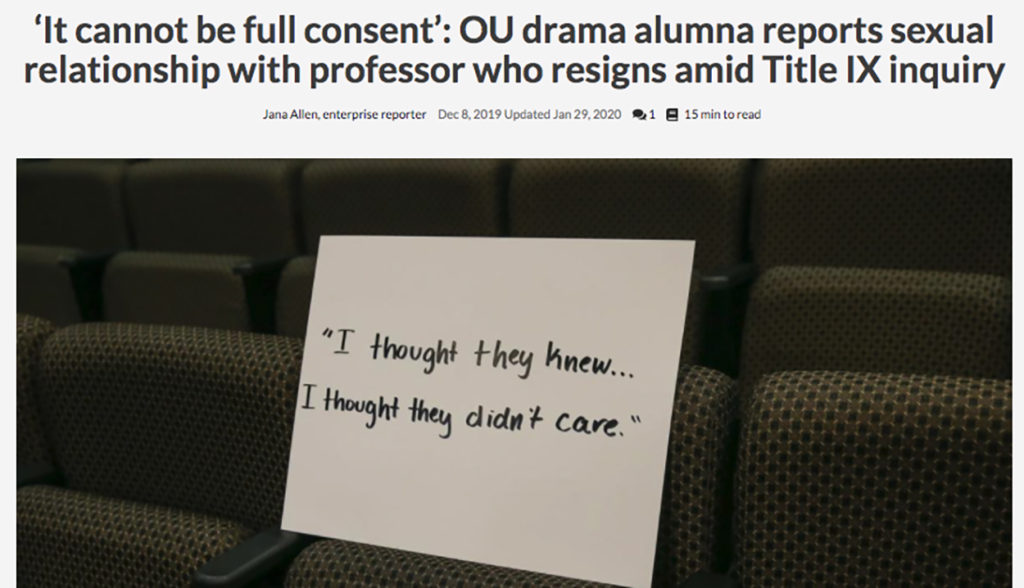 Jana Allen
OU Daily
University of Oklahoma
Norman, Oklahoma

'It cannot be full consent': OU drama alumna reports sexual relationship with professor who resigns amid Title IX inquiry
---
Feature Story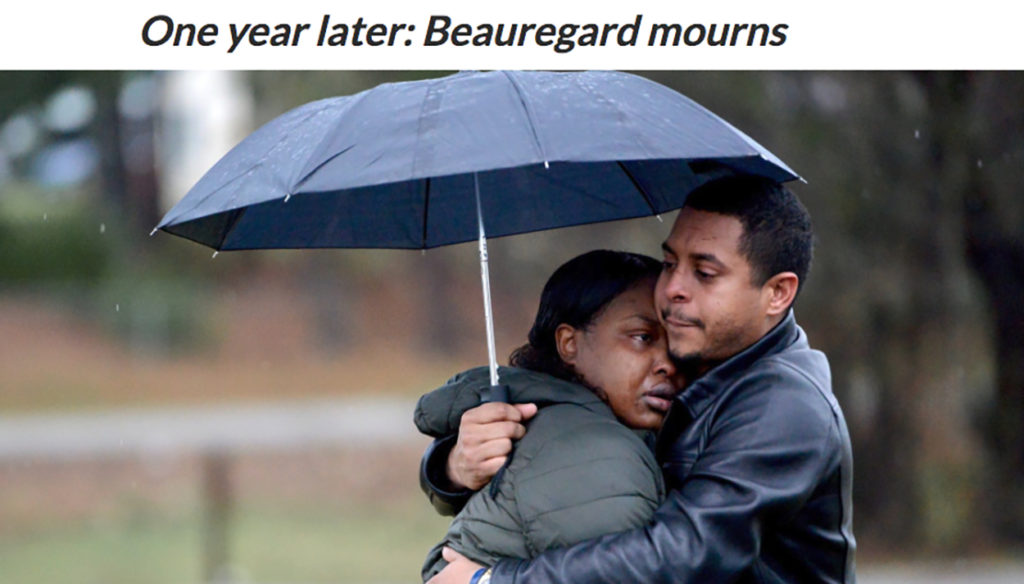 Cory Blackmon, Trice Brown, Evan Mealins
The Auburn Plainsman
Auburn University
Auburn, Alabama

One Year Later: Beauregard Mourns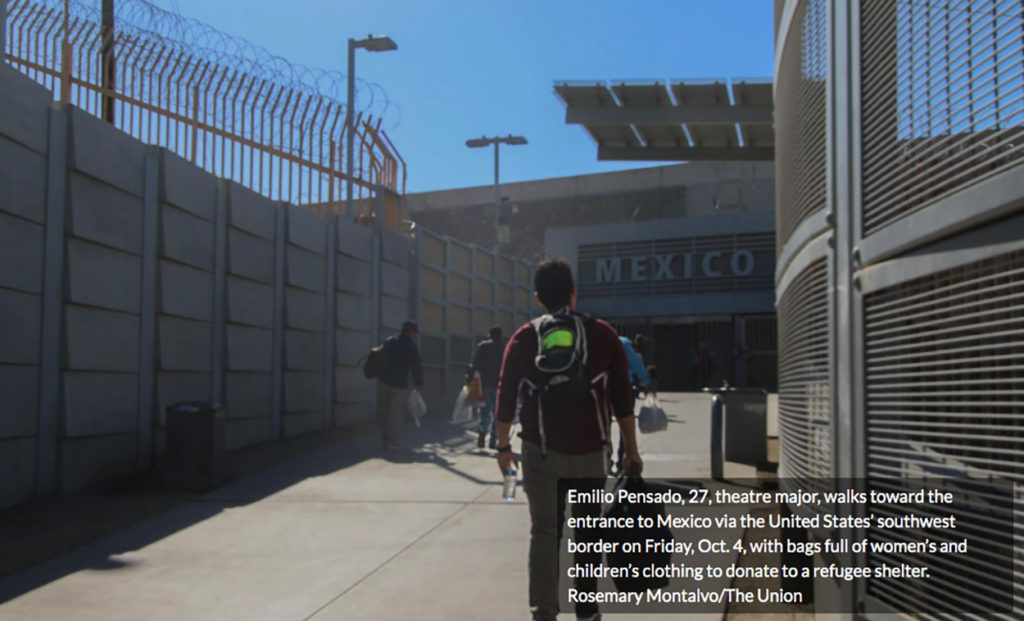 Fernando Haro
The Union
El Camino College
Torrance, California

Humanitarian pushes through traumatic past to help others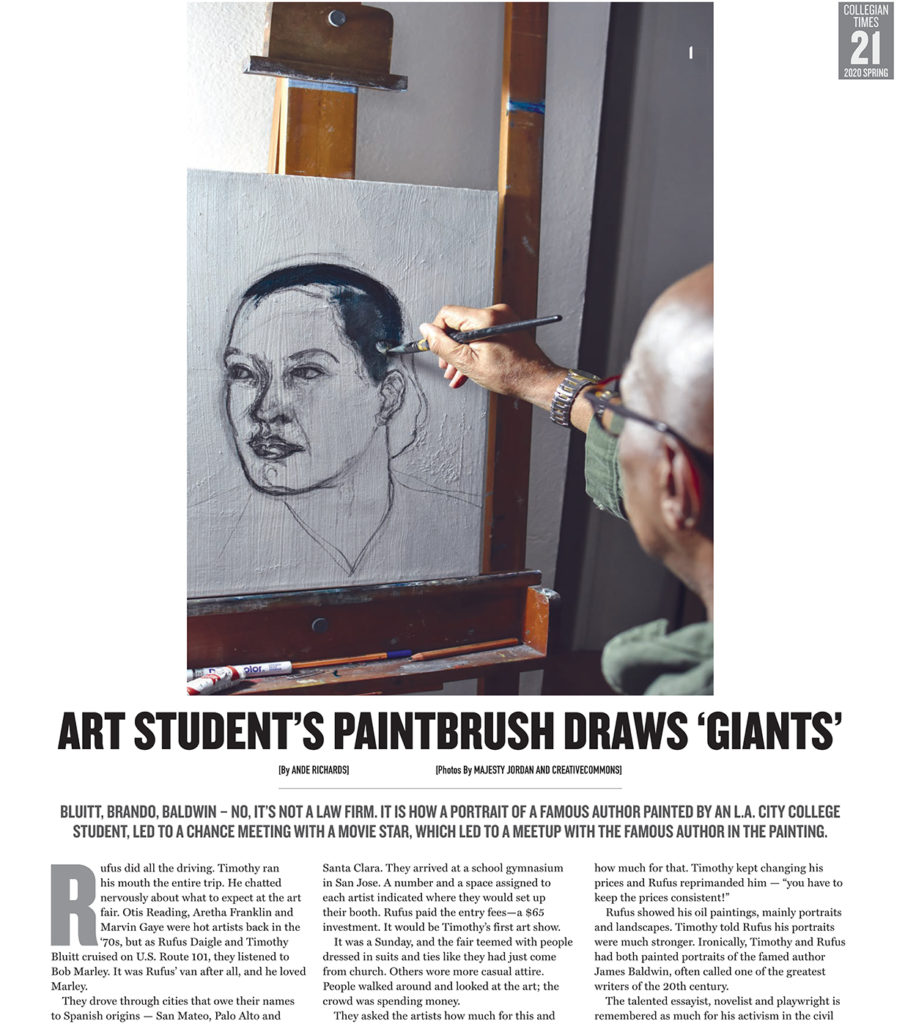 Ande Richards
Collegian
Los Angeles City College
Los Angeles, California

Art Student's Paint Brush Draws 'Giants'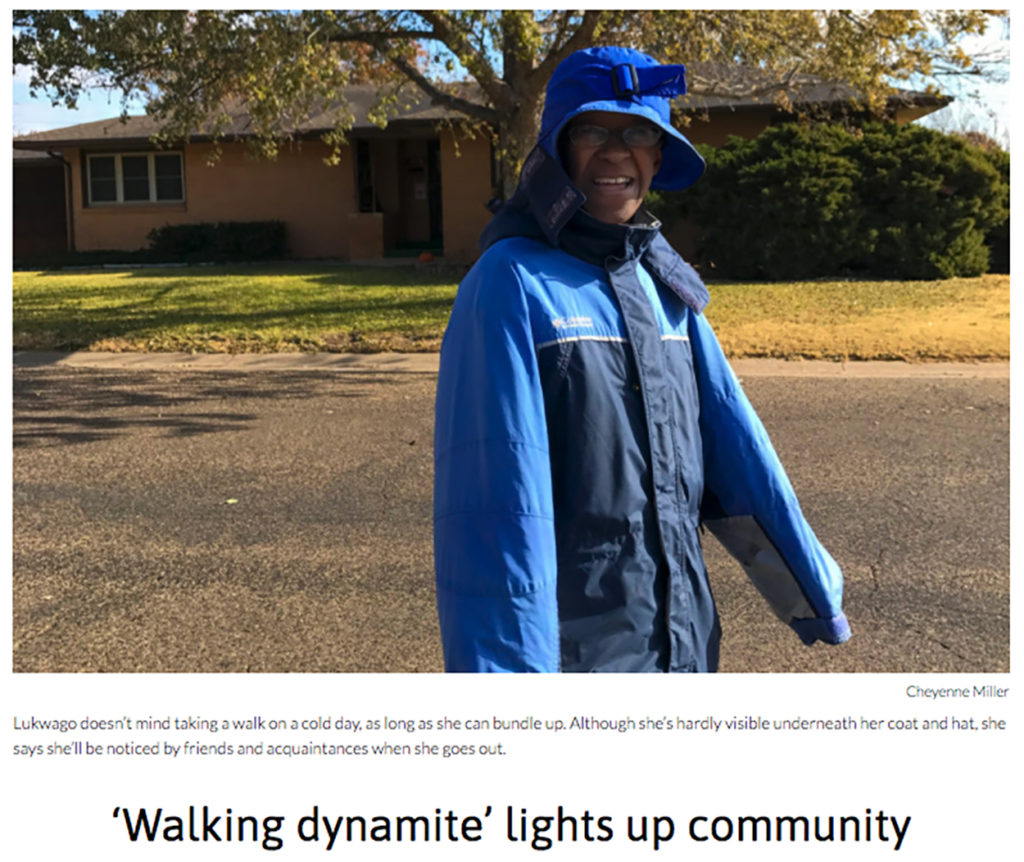 Cheyenne Miller
Crusader News
Seward County Community College
Liberal, Kansas

Walking dynamite lights up community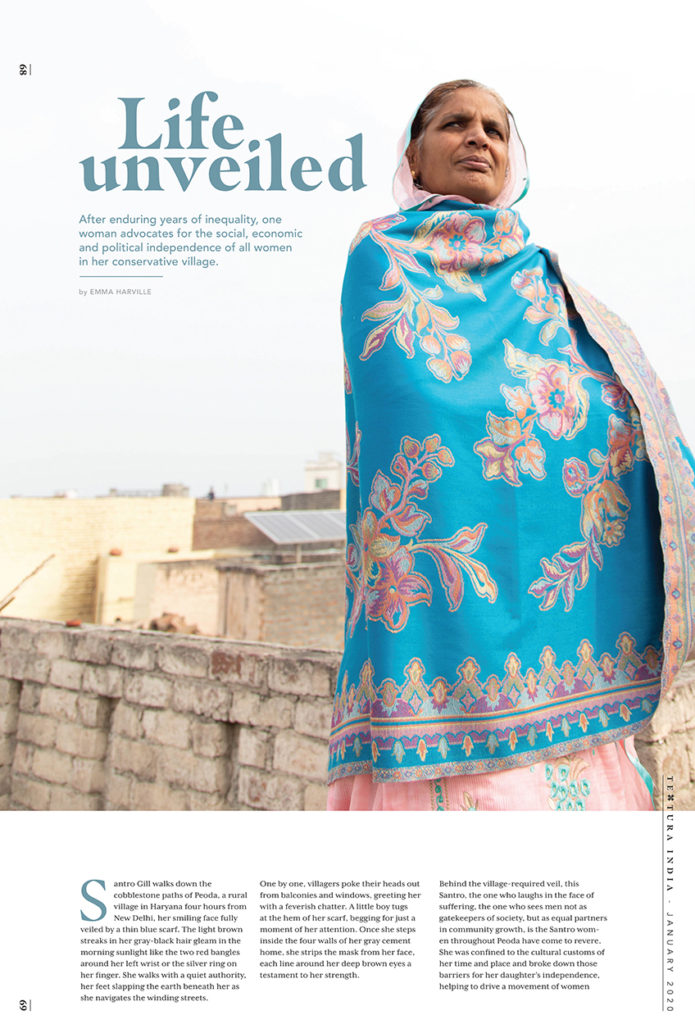 Maddie Christy, Emma Harville, Manisha Shakuntala, Katie Viesselman
Textura India
Bethel University
St. Paul, Minnesota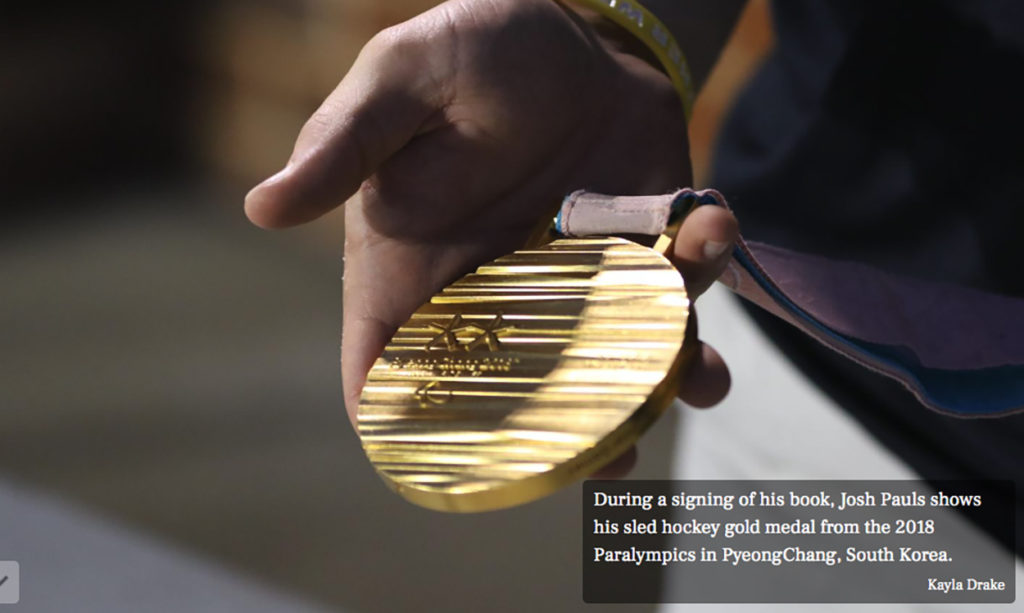 Dominic Hoscher
Lindenlink
Lindenwood University
St. Charles, Missouri

The story of a Paralympic gold medal-winning sled hockey player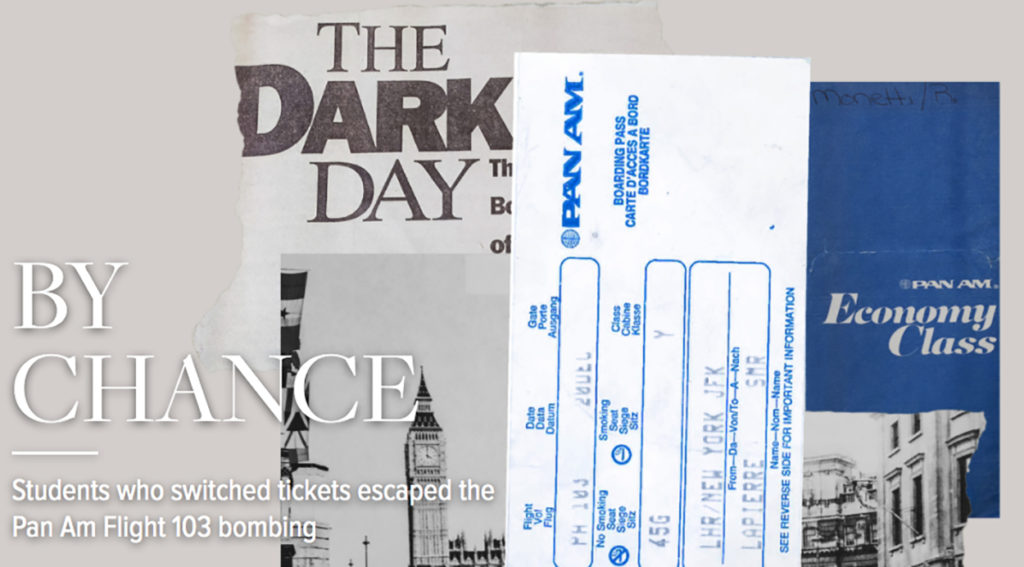 Jordan Muller
The Daily Orange
Syracuse University
Syracuse, New York

By chance: Students who switched tickets escaped the Pan Am Flight 103 bombing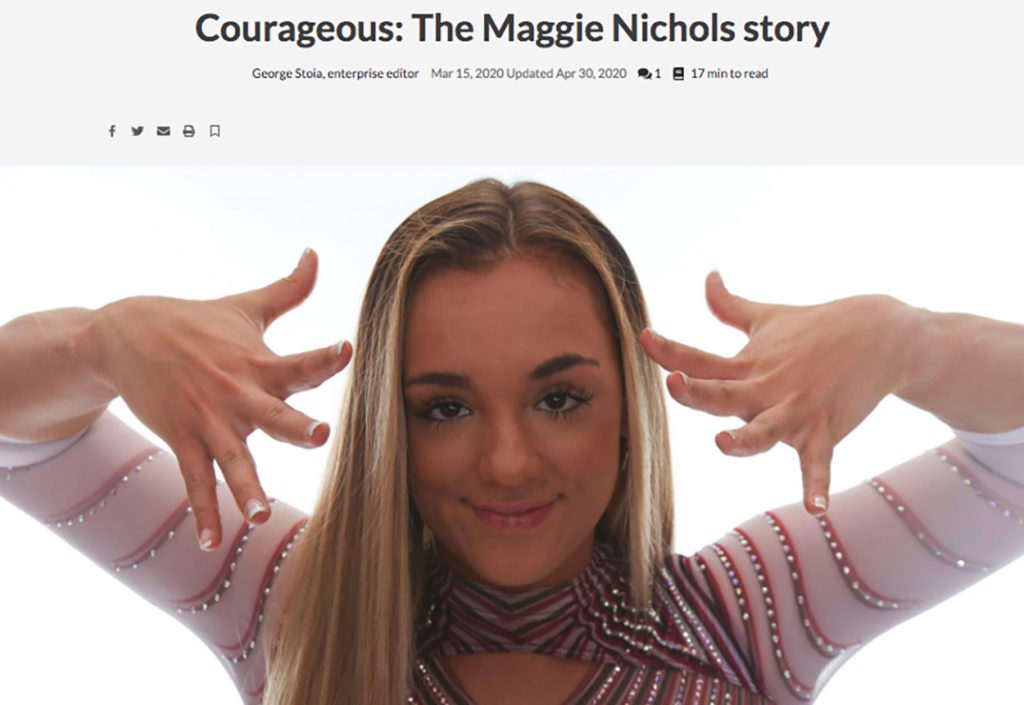 George Stoia
OU Daily
University of Oklahoma
Norman, Oklahoma

Courageous: The Maggie Nichols story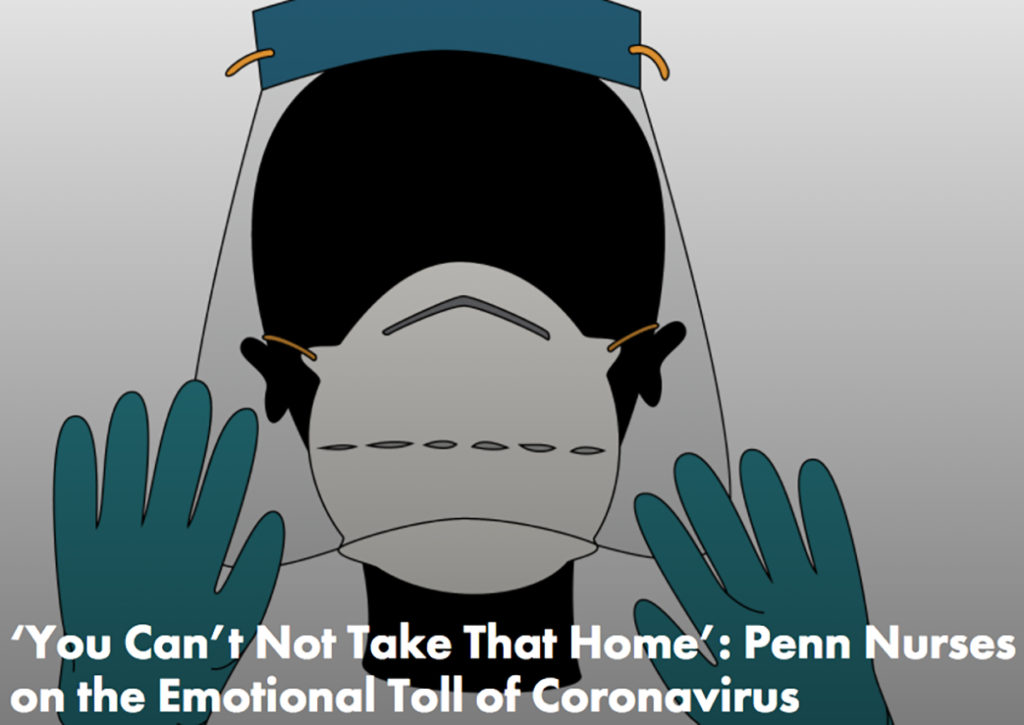 Annabelle Williams
34th Street Magazine
University of Pennsylvania
Philadelphia, Pennsylvania

You Can't Not Take That Home': Penn Nurses on the Emotional Toll of Coronavirus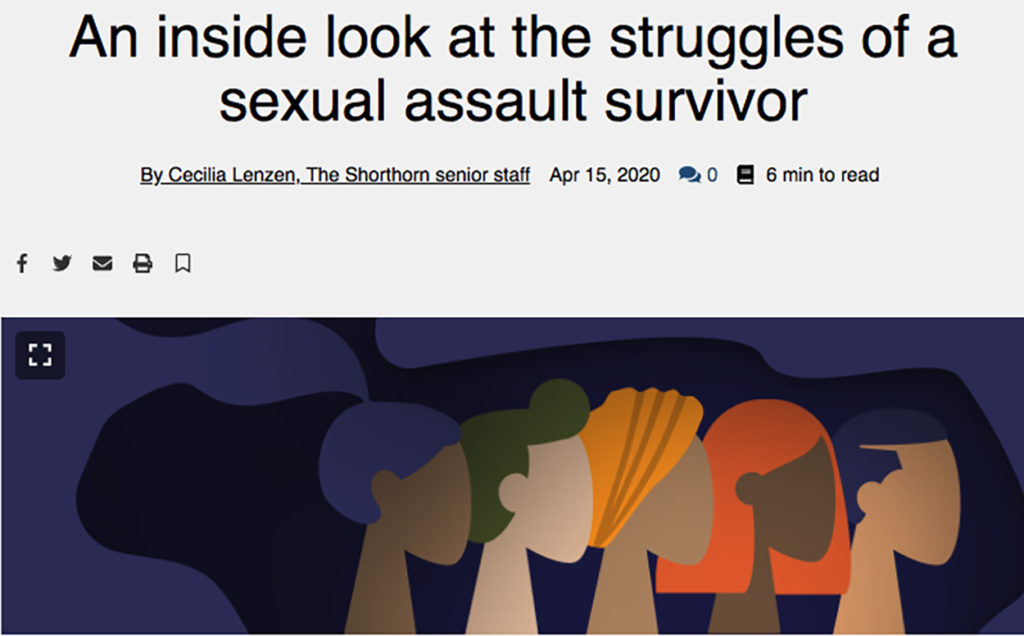 Cecilia Lenzen
The Shorthorn
University of Texas at Arlington
Arlington, Texas

An inside look at the struggle of a sexual assault survivor
---
Sports Game Story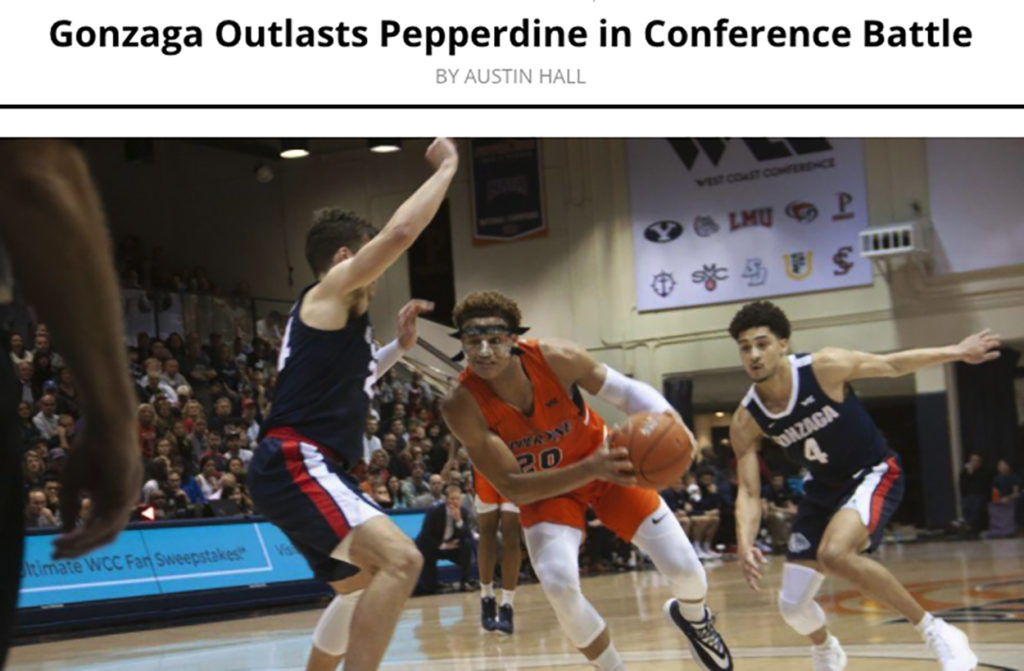 Austin Hall
Graphic
Pepperdine University
Malibu, California

Gonzaga Outlasts Pepperdine in Conference Battle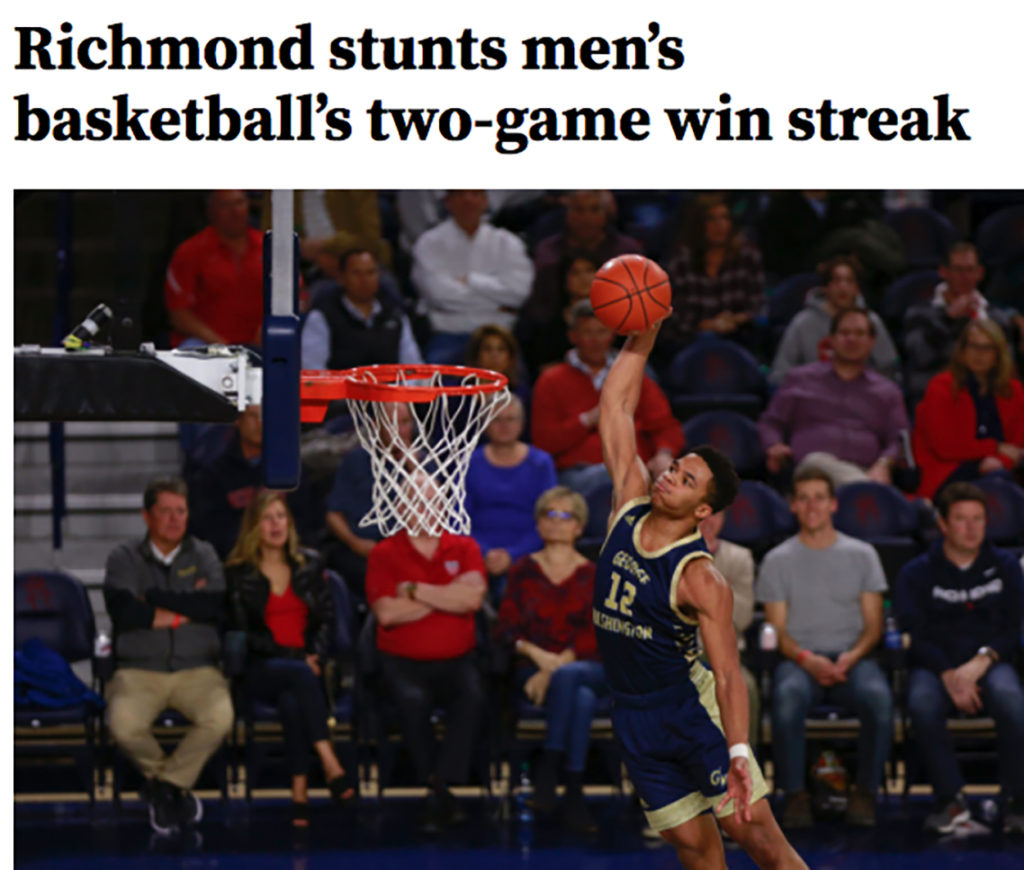 Emily Maise
The GW Hatchet
The George Washington University
Washington, D.C

Richmond stunts men's basketball's two-game win streak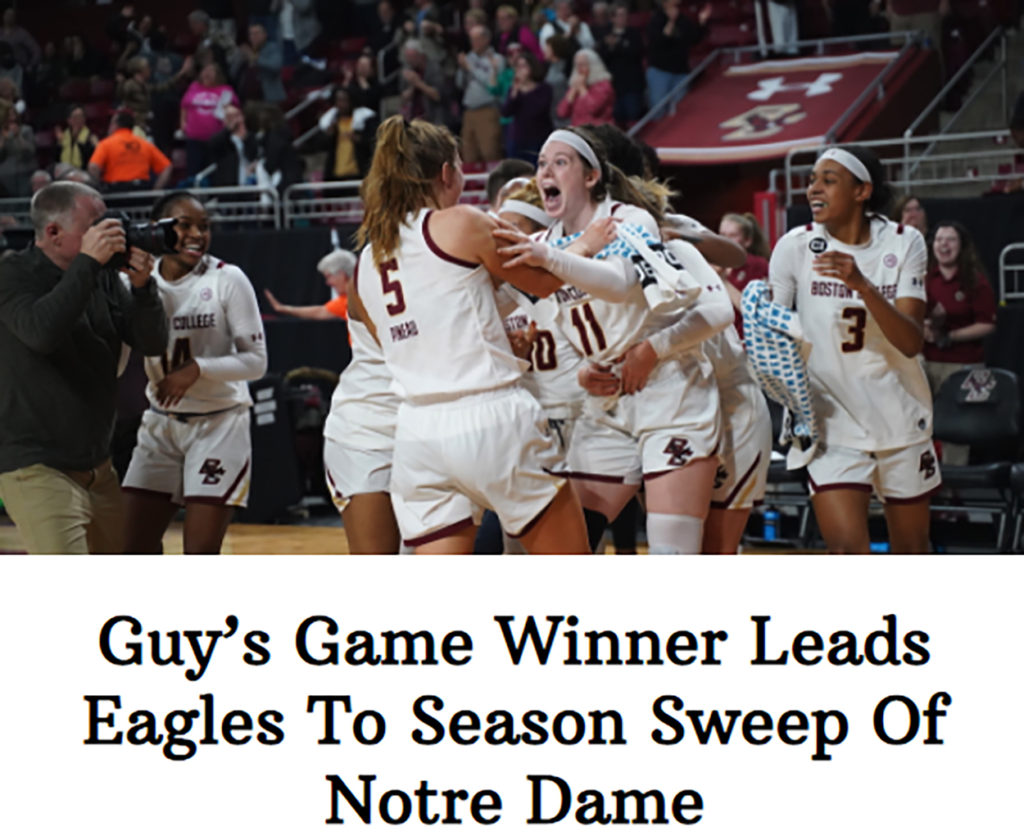 Emma Healy
The Heights
Boston College
Chestnut Hill, MA

Guy's Game Winner Leads Eagles to Season Sweep of Notre Dame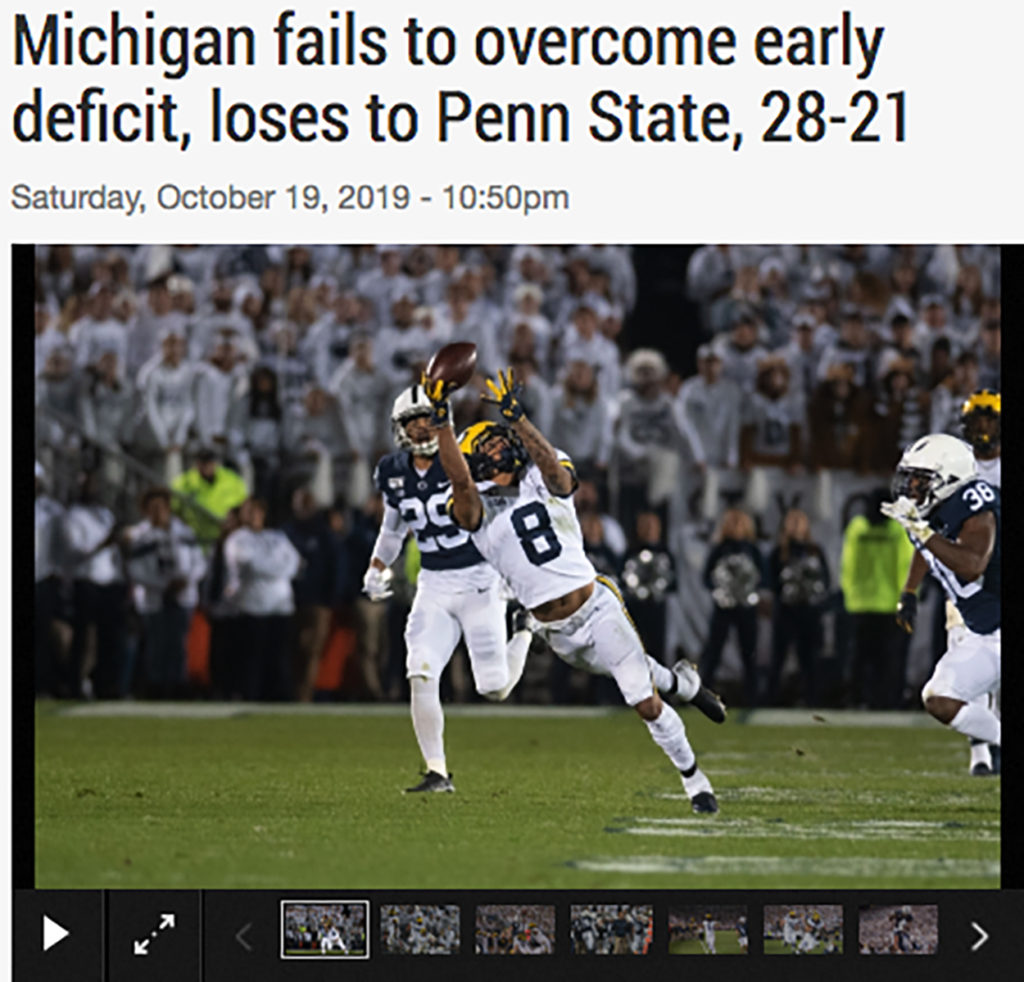 Max Marcovitch
The Michigan Daily
University of Michigan
Ann Arbor, Michigan

Michigan fails to overcome early deficit, loses to Penn State, 28-21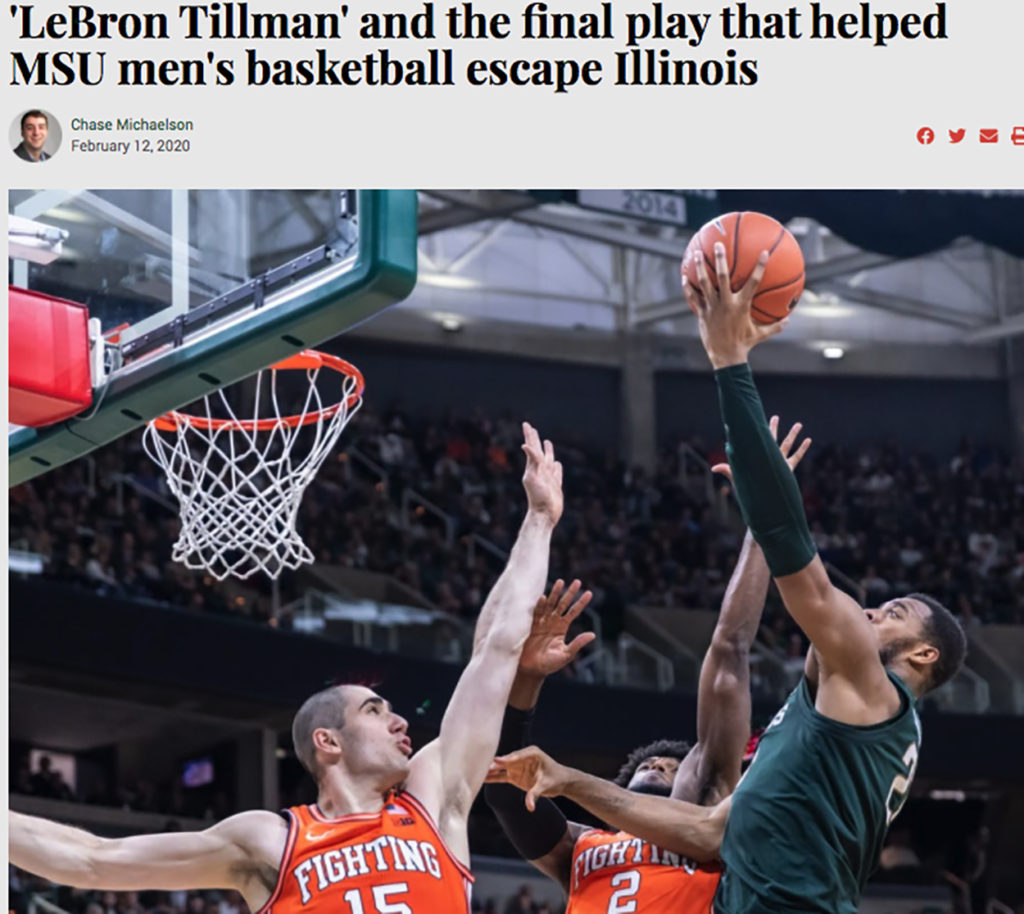 Chase Michaelson
The State News
Michigan State University
East Lansing, Michigan

'LeBron Tillman' and the final play that helped MSU men's basketball escape Illinois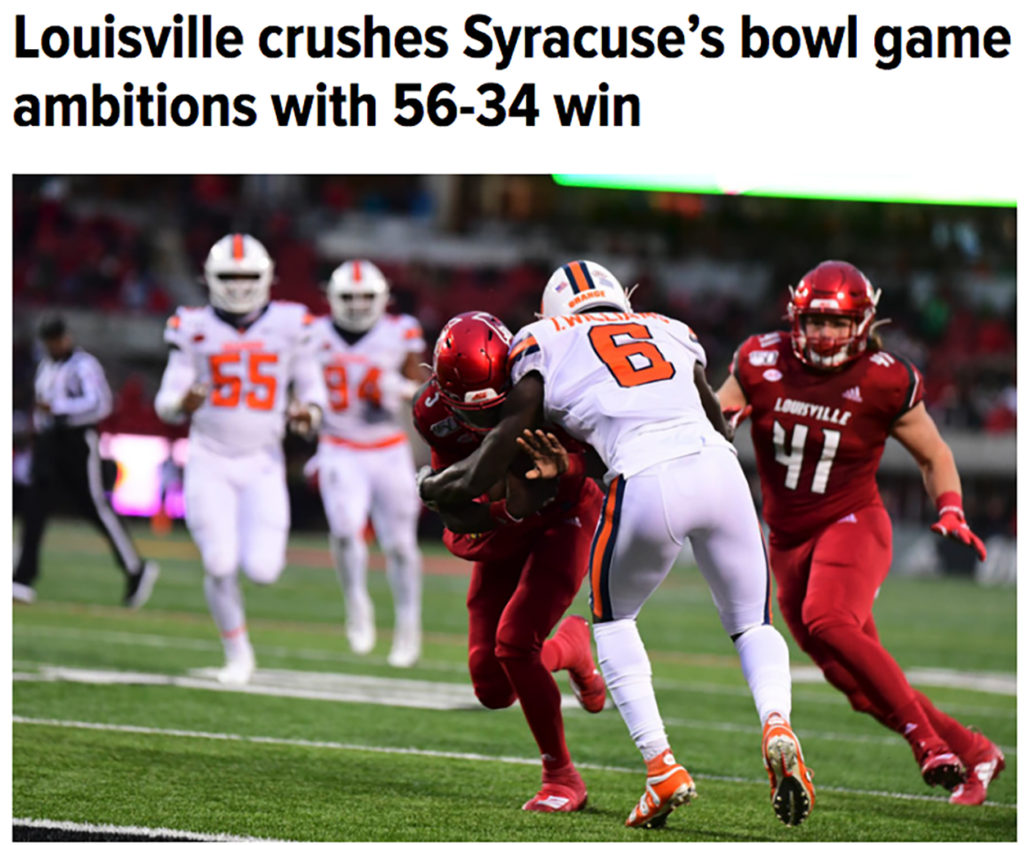 Andrew Graham
The Daily Orange
Syracuse University
Syracuse, New York

Louisville crushes Syracuse's bowl game ambitions with 56-34 win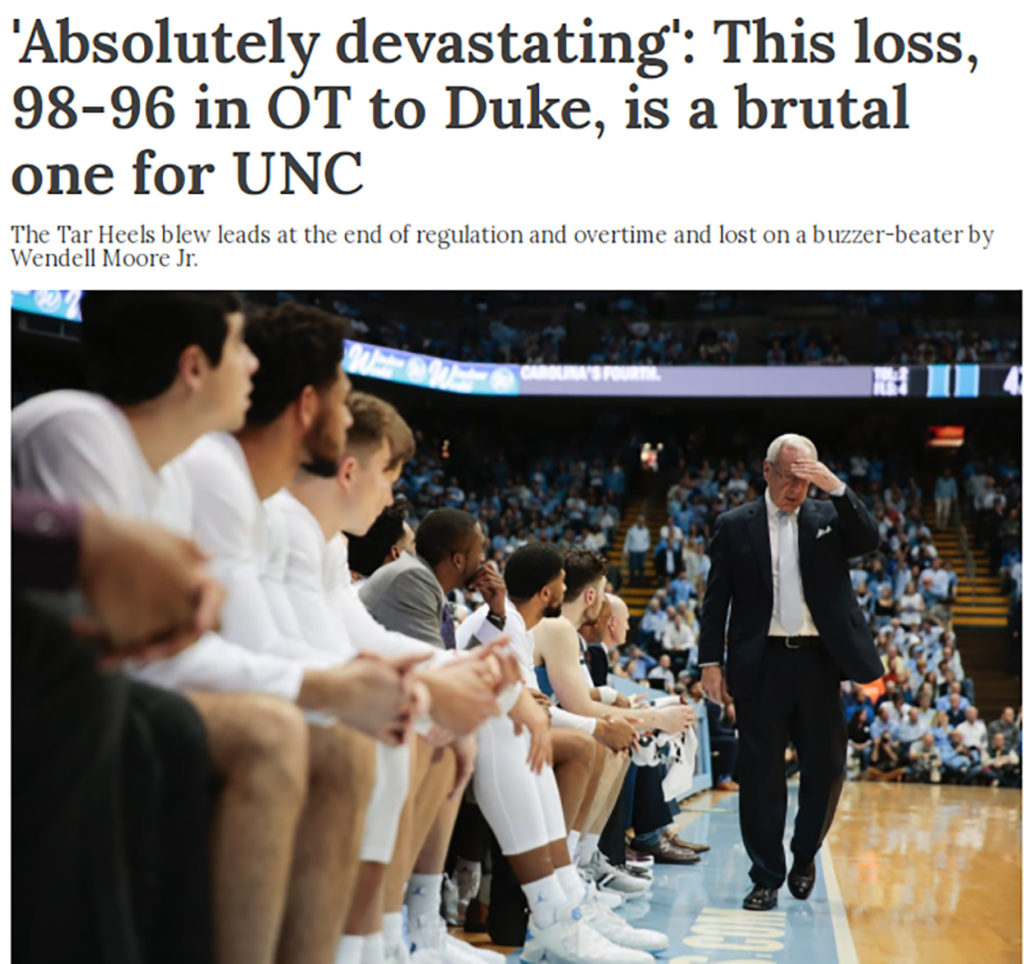 Chapel Fowler
The Daily Tar Heel
University of North Carolina-Chapel Hill
Chapel Hill, North Carolina

'Absolutely devastating': This loss, 98-96 in OT to Duke, is a brutal one for UNC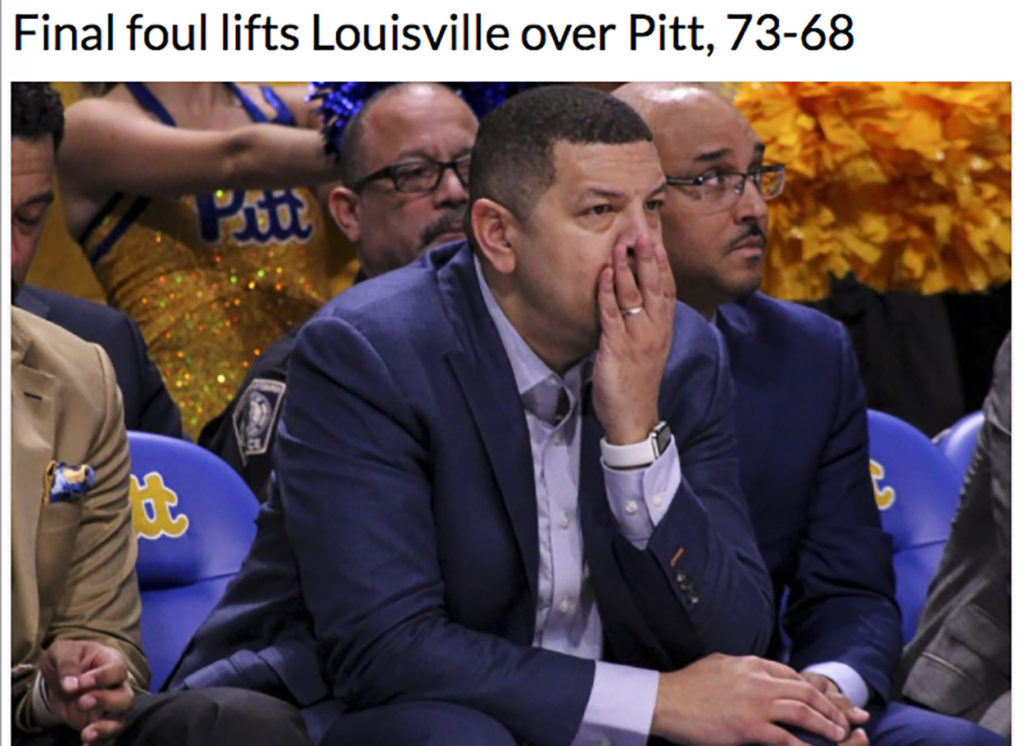 Stephen Thompson
The Pitt News
University of Pittsburg
Pittsburgh, Pennsylvania

Final foul lifts Louisville over Pitt, 73-68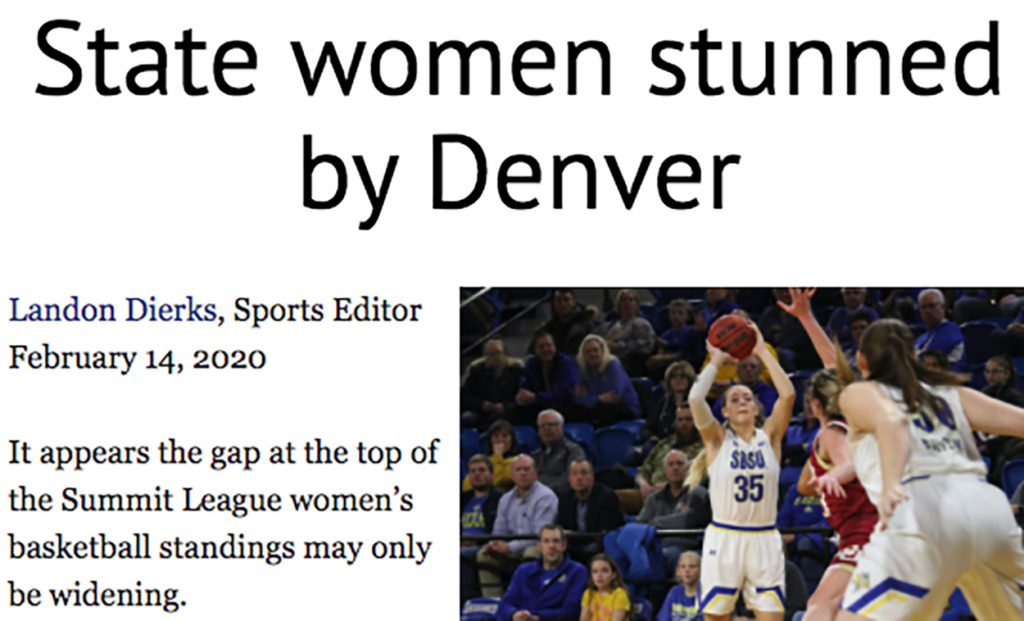 Landon Dierks
The Collegian
South Dakota State University
Brookings, South Dakota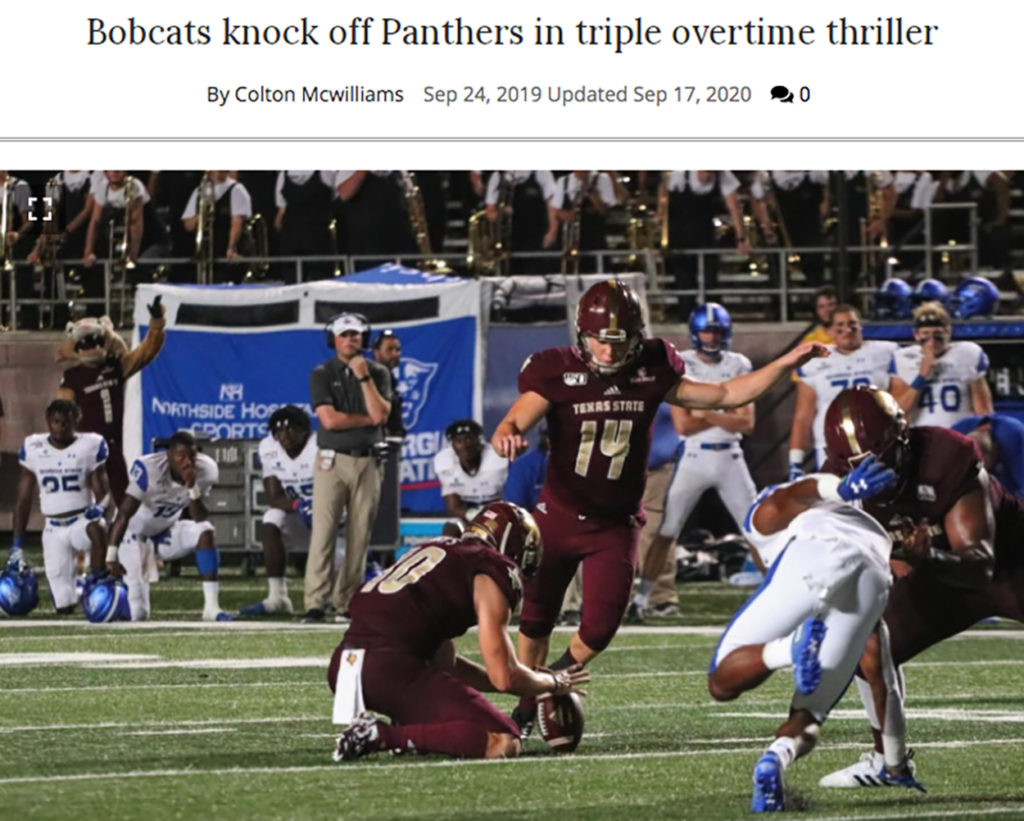 Colton McWilliams
The University Star
Texas State University
San Marcos, Texas

Bobcats knock off panthers in triple-overtime thriller
---
Sports Feature Story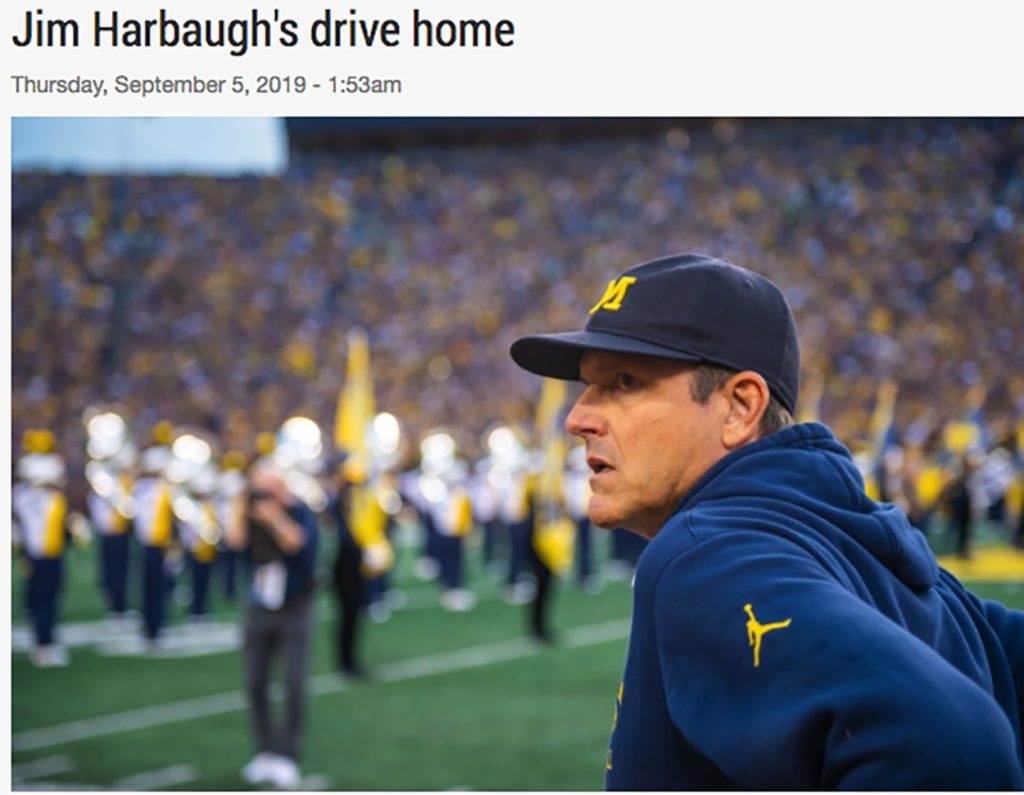 Ethan Sears
The Michigan Daily
University of Michigan
Ann Arbor, Michigan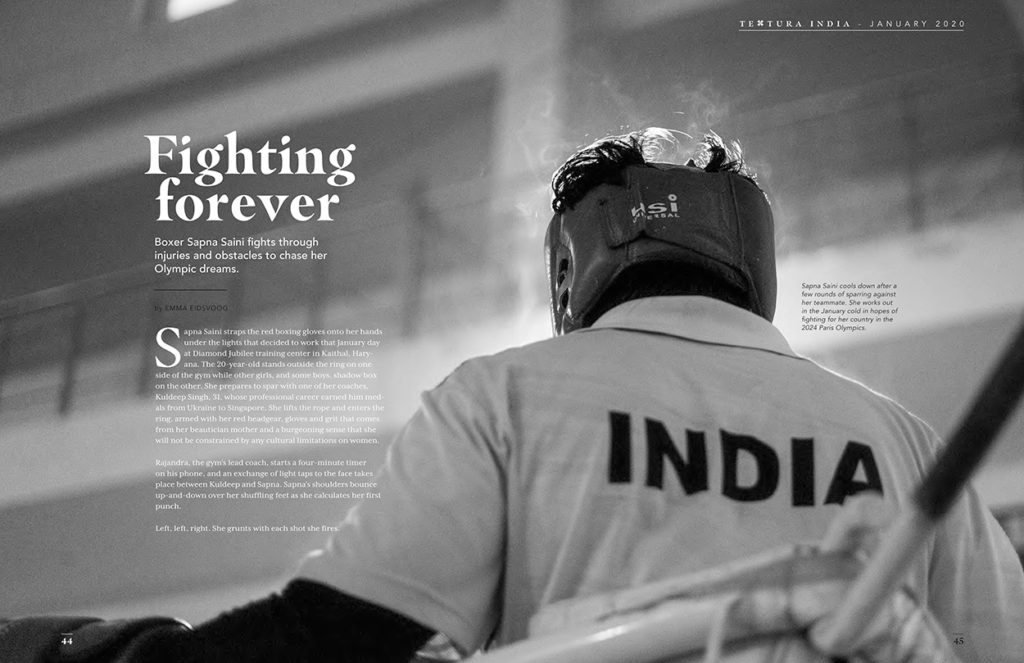 Emma Eidsvoog, Nala Goyal, Braeden Peterson, Vada Stoddard, Jake Van Loh
Textura India
Bethel University
St. Paul, Minnesota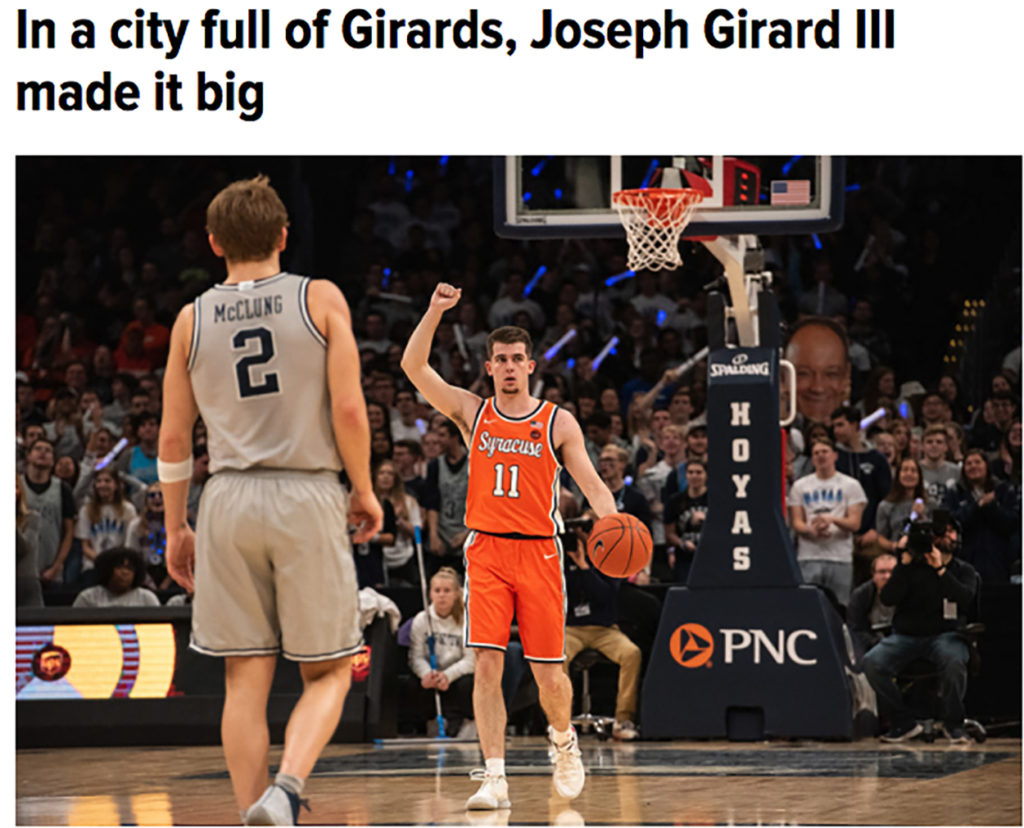 Josh Schafer
The Daily Orange
Syracuse University
Syracuse, New York

In a city full of Girards, Joseph Girard III made it big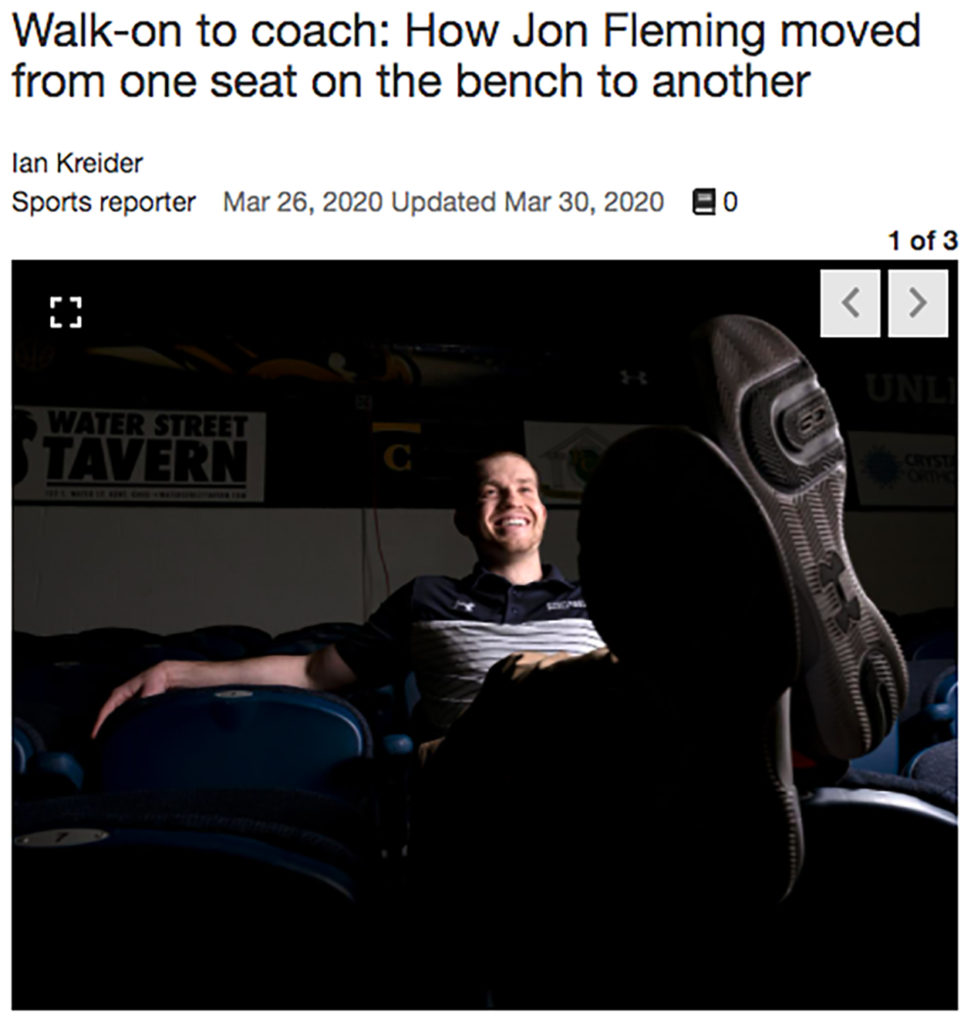 Ian Kreider
KentWired.com
Kent State University
Kent, Ohio

Walk-on to coach: How Jon Fleming moved from one seat on the bench to another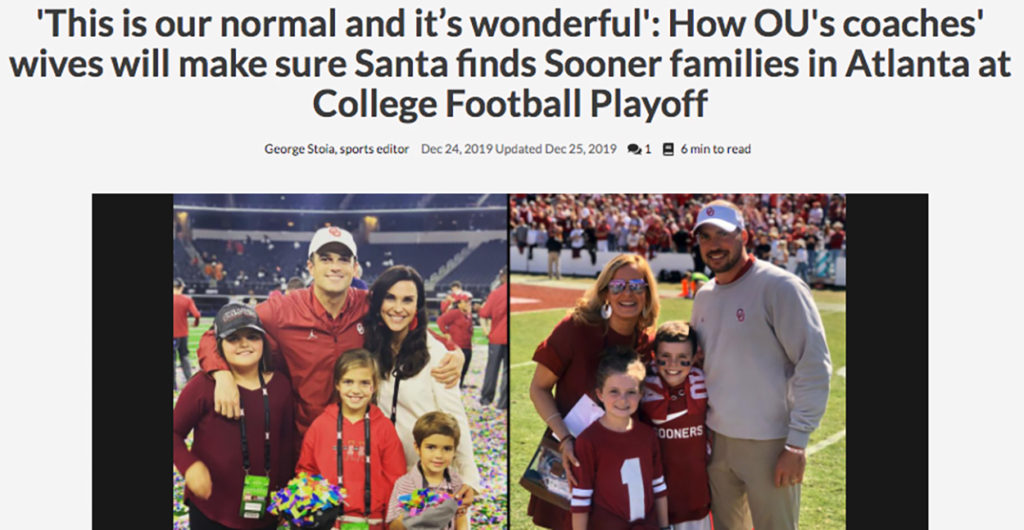 George Stoia
OU Daily
University of Oklahoma
Norman, Oklahoma

This is our normal and it's wonderful': How OU's coaches' wives will make sure Santa finds Sooner families in Atlanta at College Football Playoff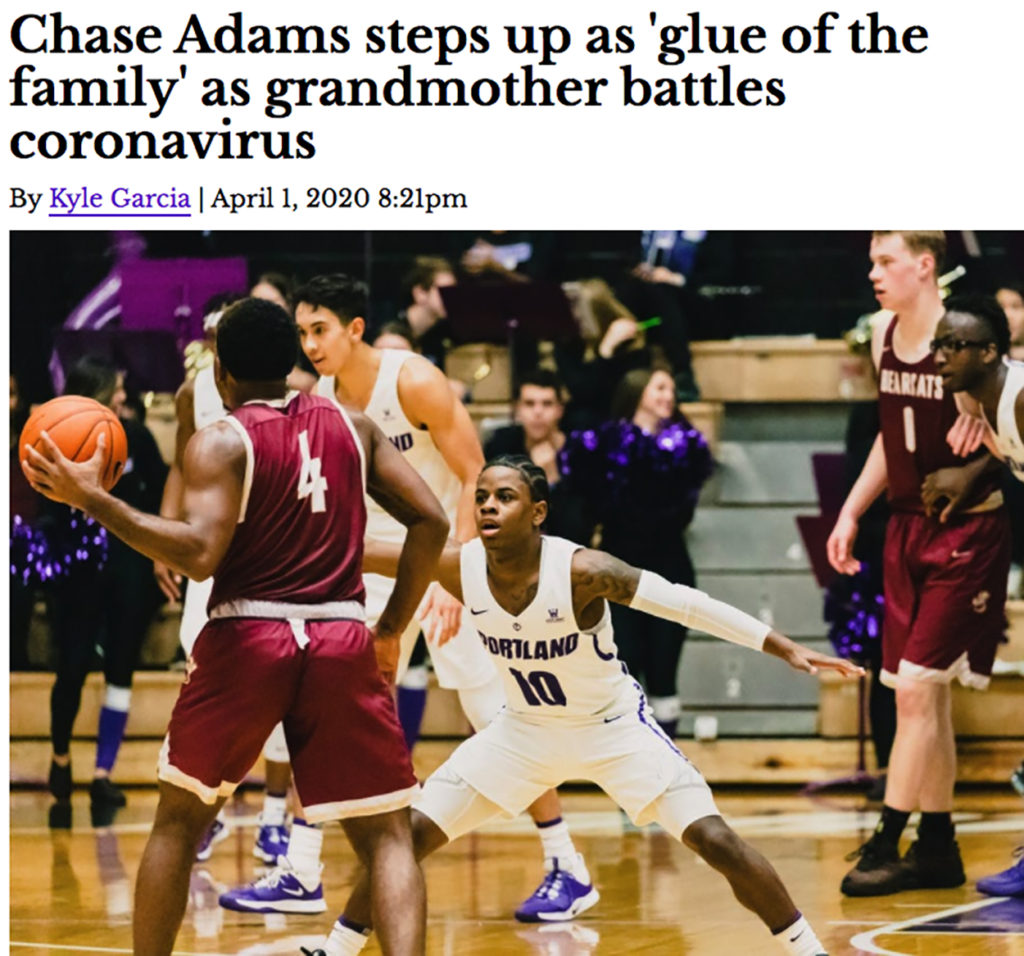 Kyle Garcia
The Beacon
University of Portland
Portland, Oregon

Chase Adams steps up as 'glue of the family' as grandmother battles coronavirus
Trent Leonard
The Pitt News
University of Pittsburg
Pittsburgh, Pennsylvania

Crissy Shannon: Bending over backwards for Pitt band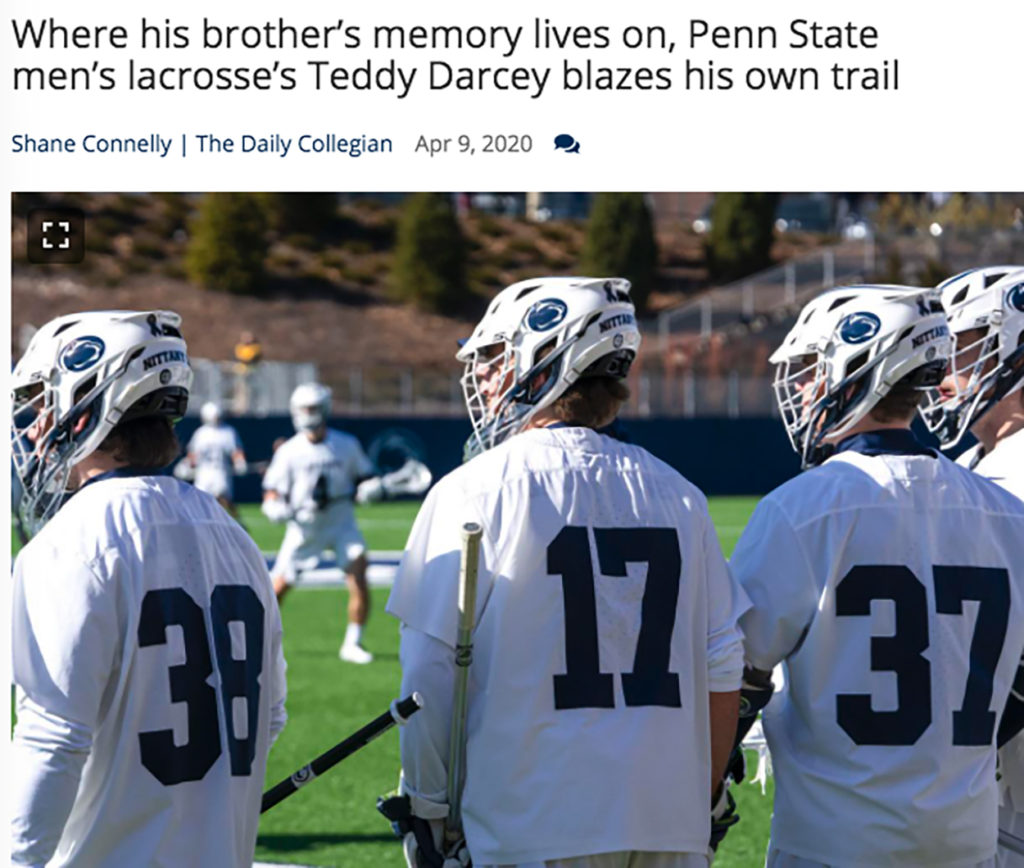 Shane Connelly
The Daily Collegian
Penn State University
State College, Pennsylvania

Where his brother's memory lives on, Penn State men's lacrosse's Teddy Darcey blazes his own trail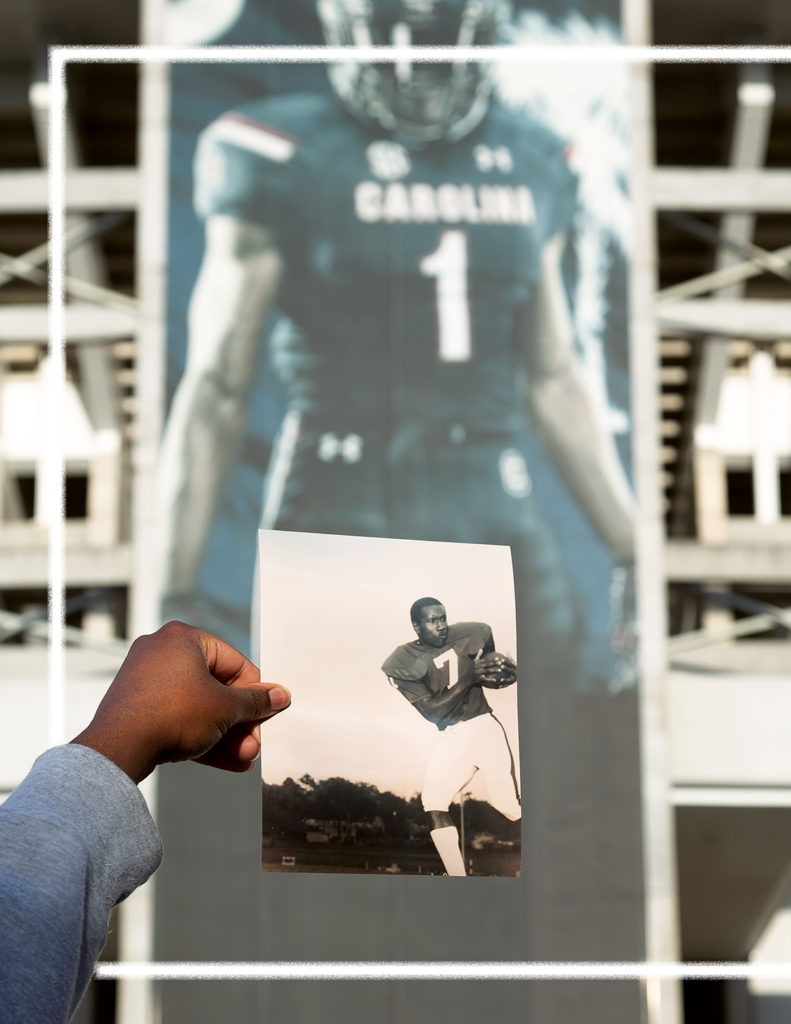 Taylor Jennings-Brown
Garnet & Black
University of South Carolina
Columbia, South Carolina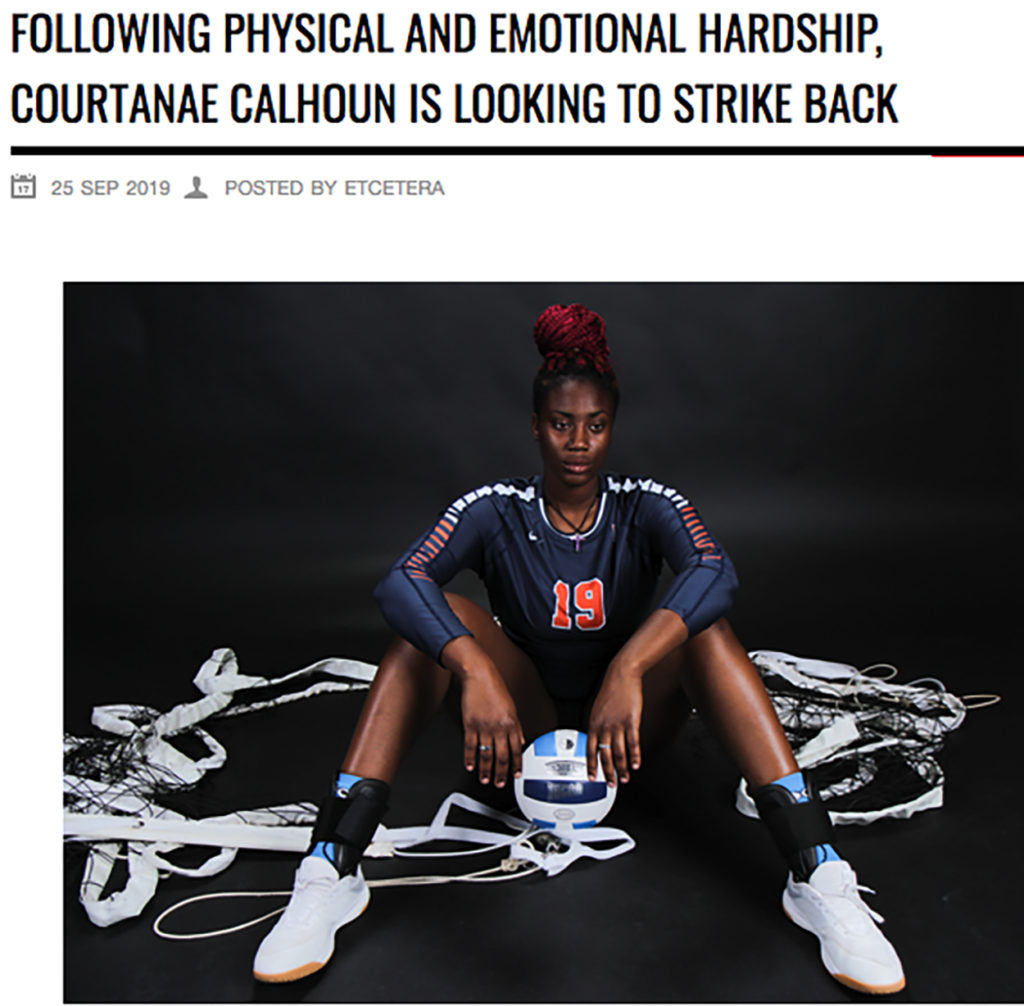 Brianna Harmon
The Et Cetera
Eastfield College
Mesquite, Texas

Following physical and emotional hardship, Courtanae Calhoun is looking to strike back
---
Editorial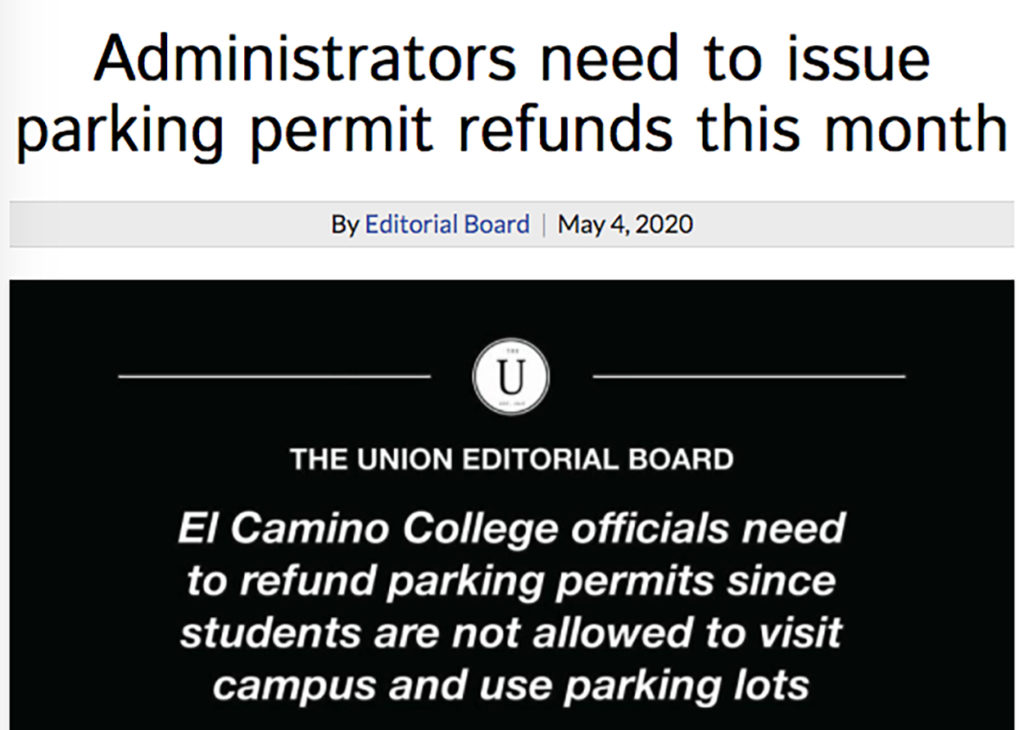 Omar Rashad
The Union
El Camino College
Torrance, California

Administrators need to issue parking permit refunds this month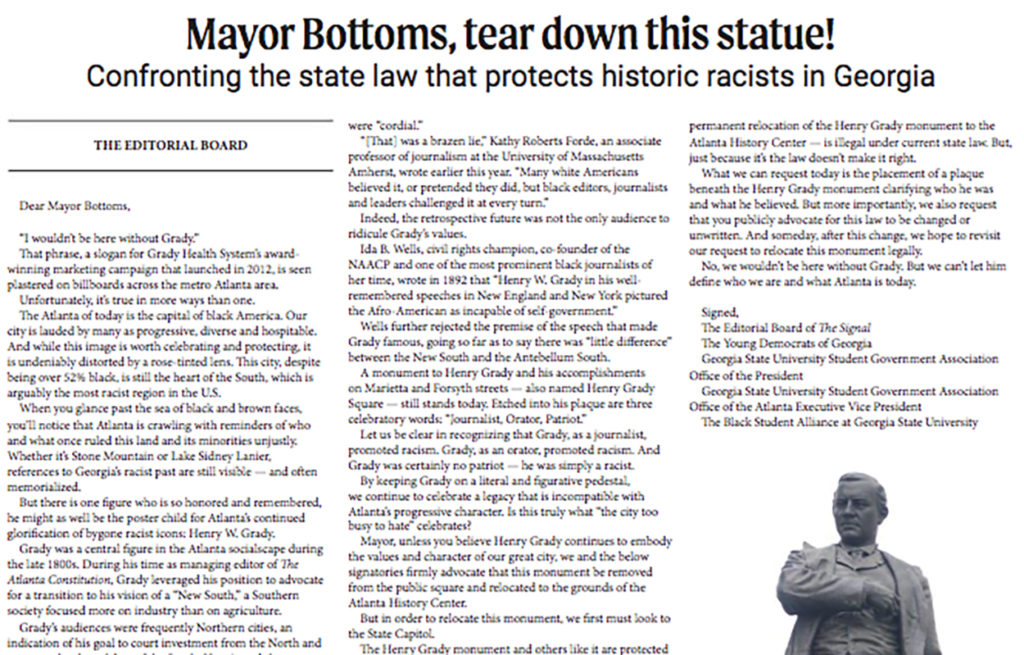 Staff
The Signal
Georgia State University
Atlanta, Georgia

Mayor Bottoms, tear down this statue!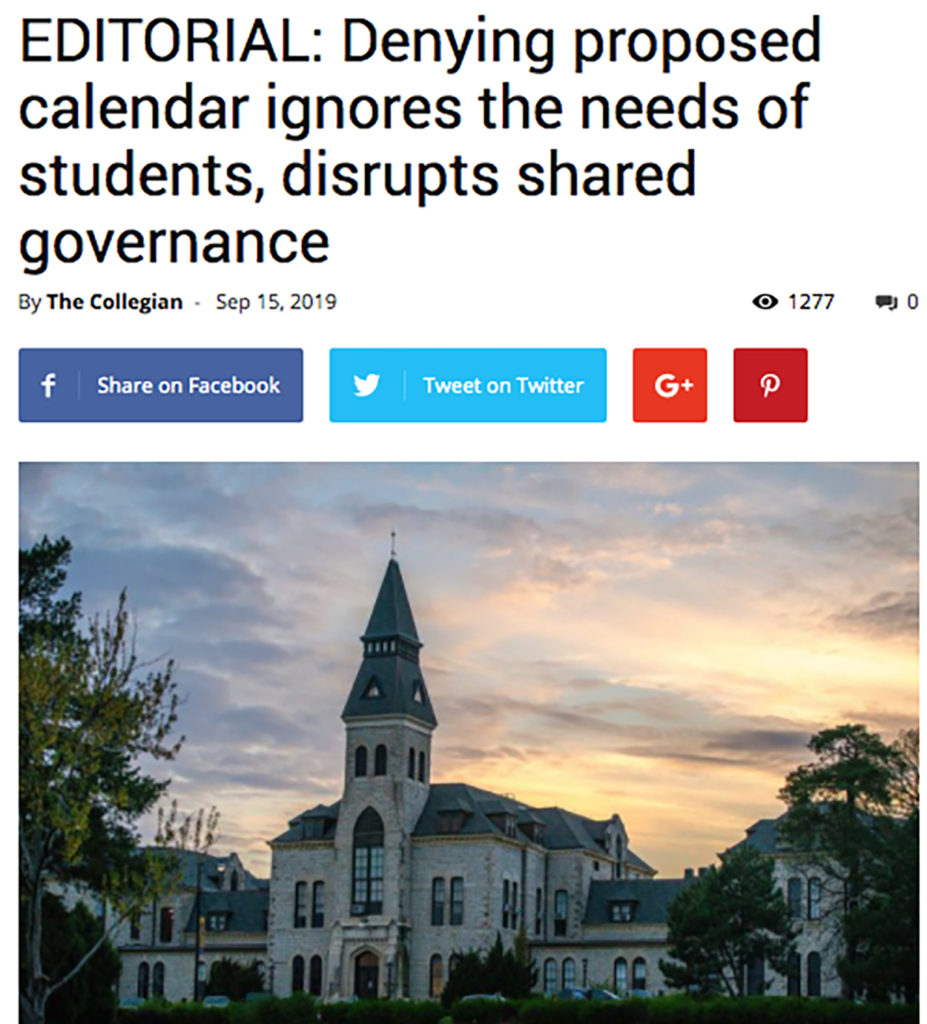 Kaylie McLaughlin
The Collegian
Kansas State University
Manhattan, Kansas

Denying proposed calendar ignores the needs of students, disrupts shared governance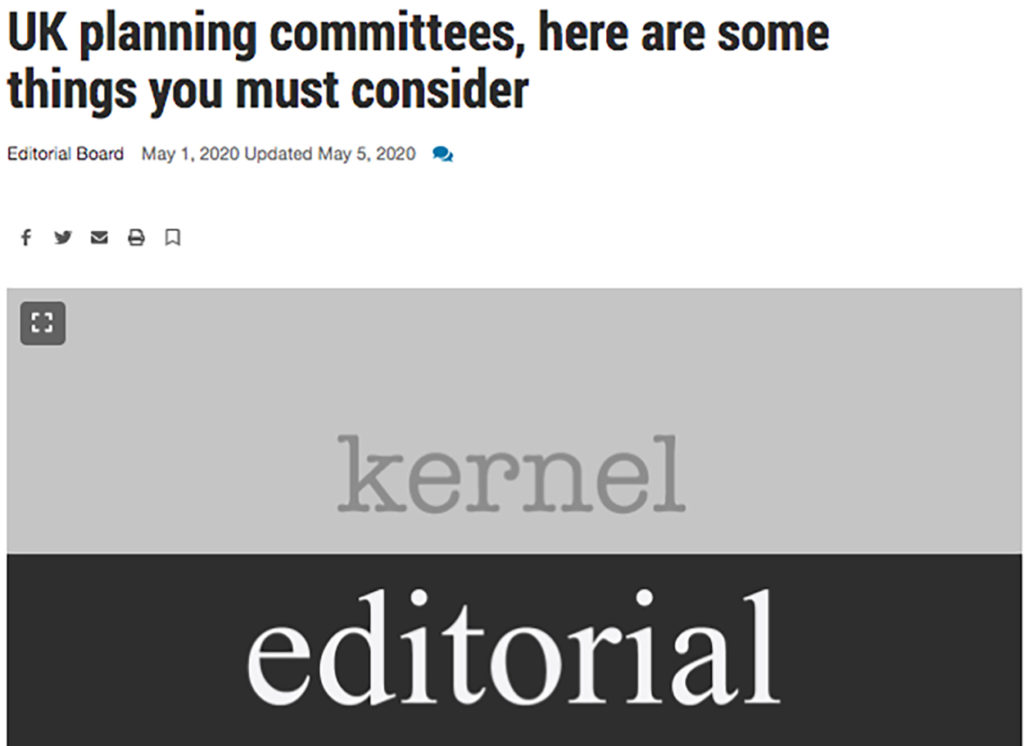 Natalie Parks
Kentucky Kernel
University of Kentucky
Lexington, Kentucky

UK planning committees, here are some things you must consider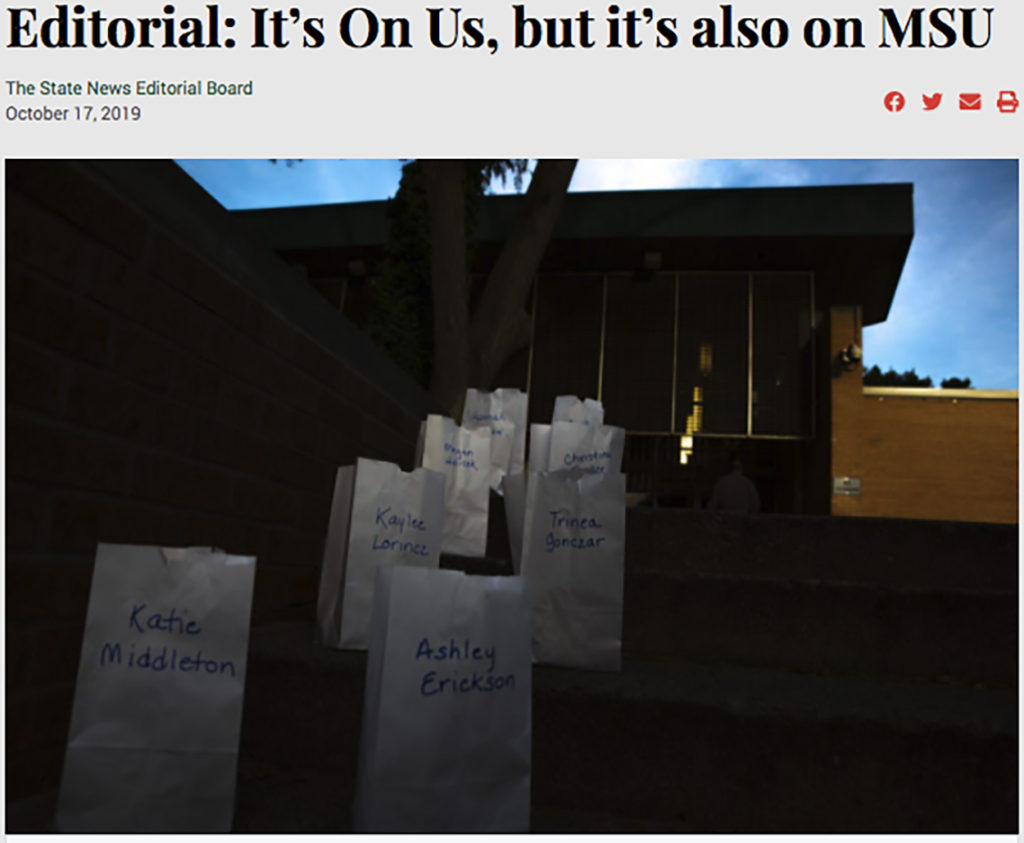 Staff
The State News
Michigan State University
East Lansing, Michigan

It's On Us, but it's also on MSU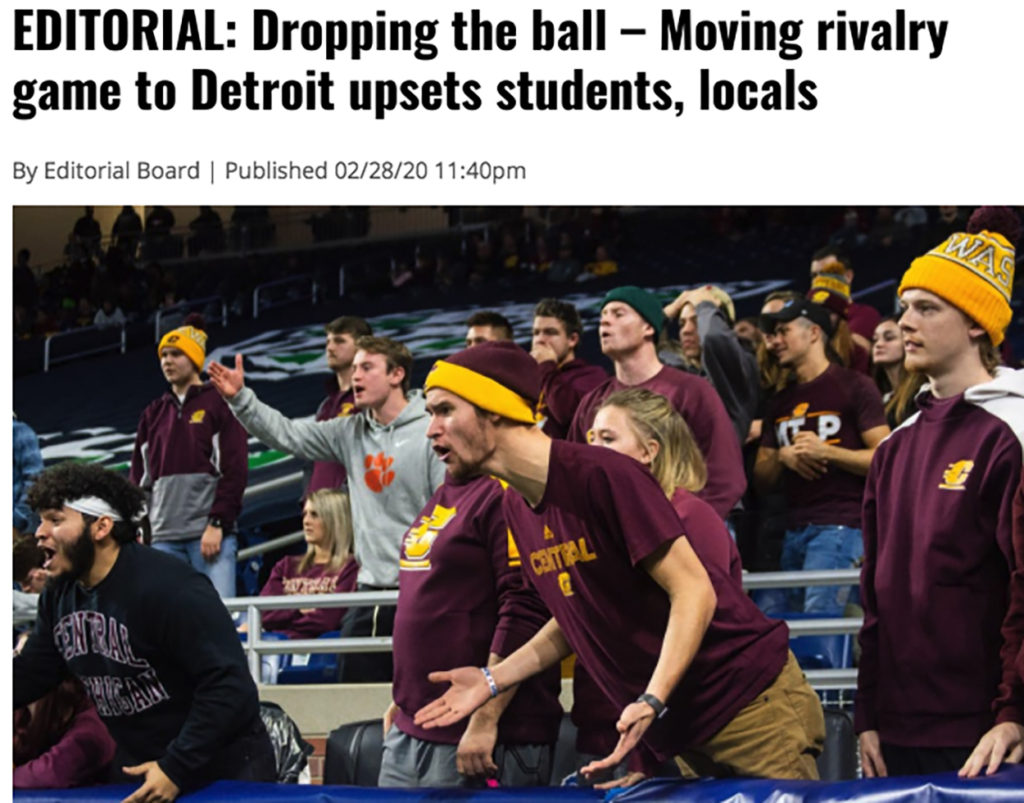 Dylan Goetz
Central Michigan Life
Central Michigan University
Mount Pleasant, Michigan

Dropping the ball: Moving rivalry game to Detroit upsets students, locals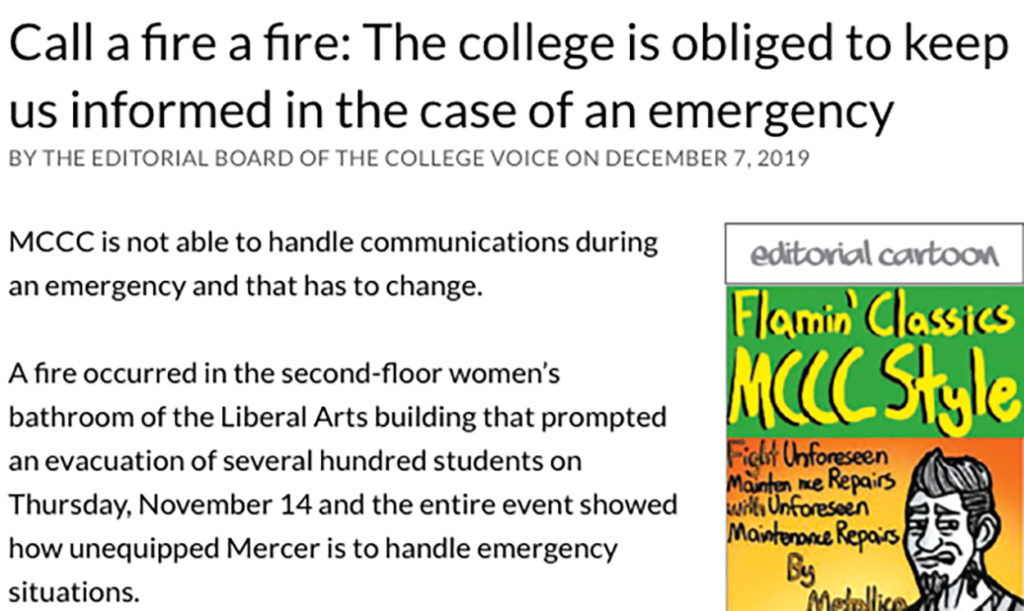 Tori Pender
The College Voice
Mercer County Community College
Cranbury, New Jersey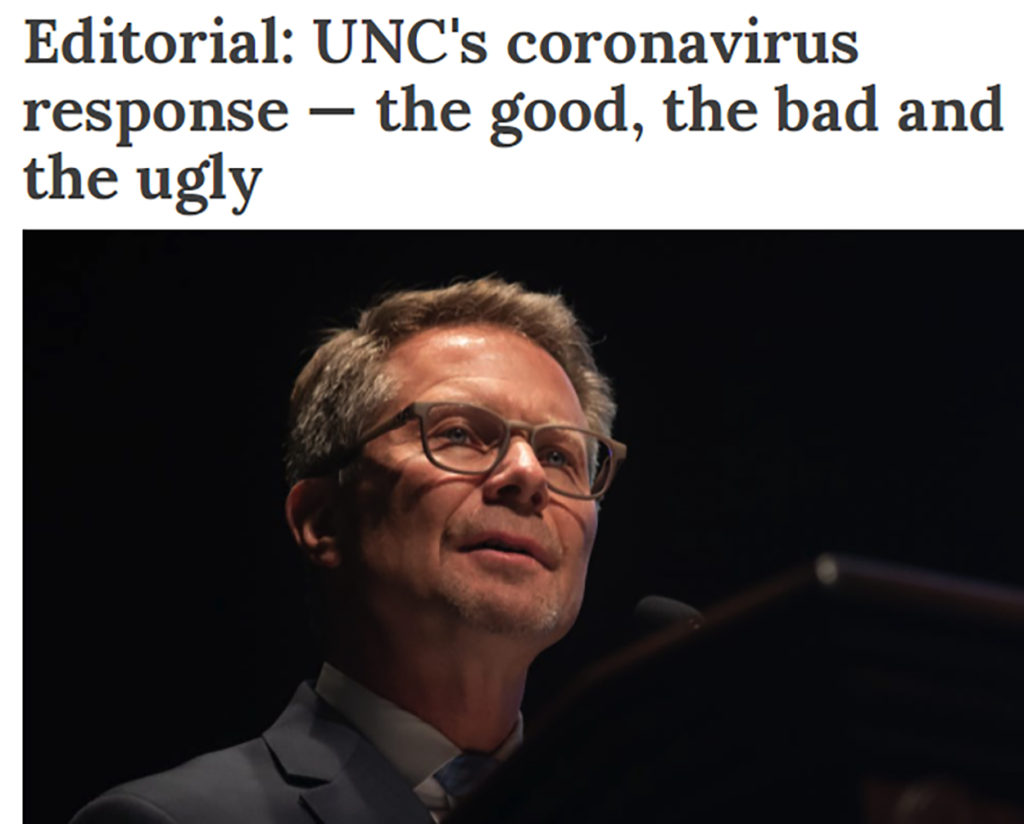 Staff
The Daily Tar Heel
University of North Carolina-Chapel Hill
Chapel Hill, North Carolina

Editorial: UNC's coronavirus response — the good, the bad and the ugly
---
Column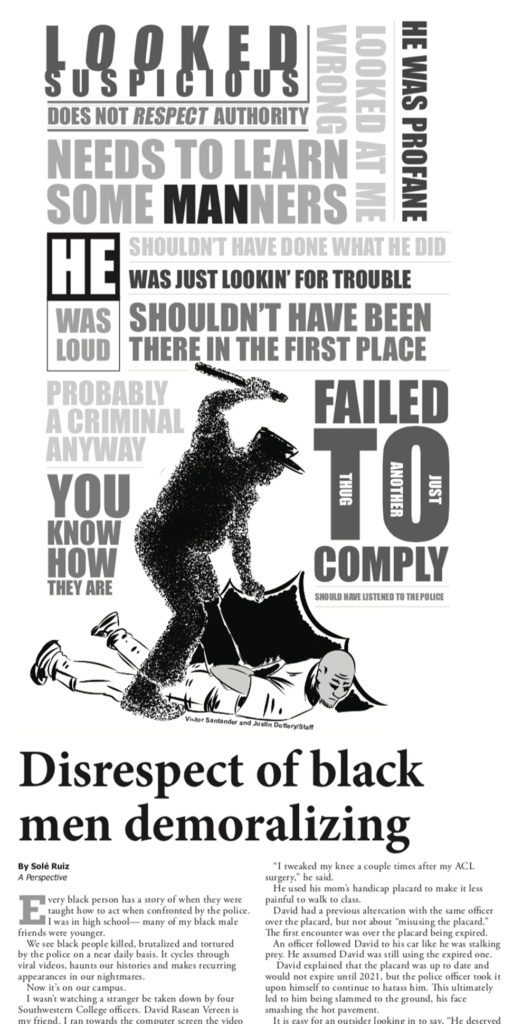 Solé Ruiz
The Sun
Southwestern College
Chula Vista, California

Disrespect of Black men is demoralizing
Mary Margaret Davis
The Graphic
Pepperdine University
Malibu, California

Breath is Precious: The Vaping Disease Killed My Mother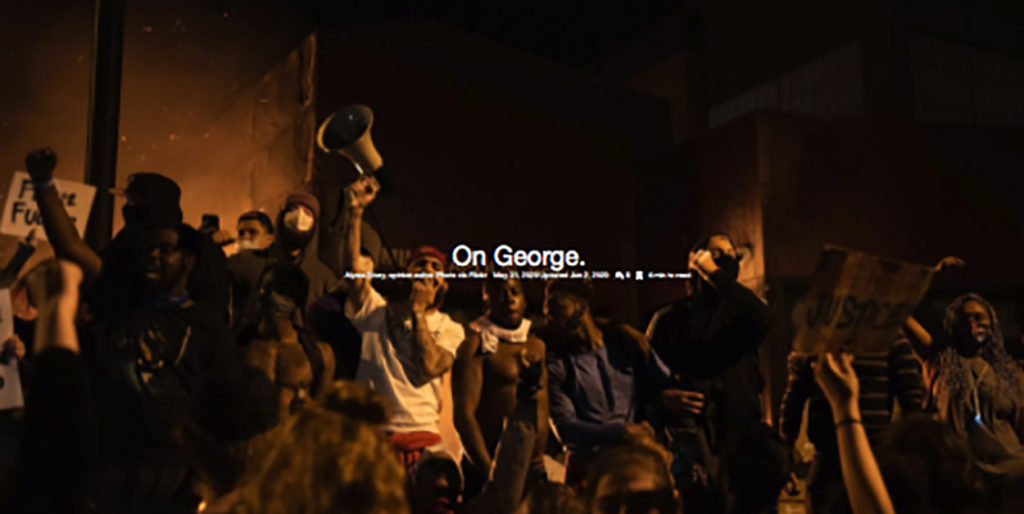 Alyssa Story
Los Angeles Loyolan
Loyola Marymount University
Los Angeles, California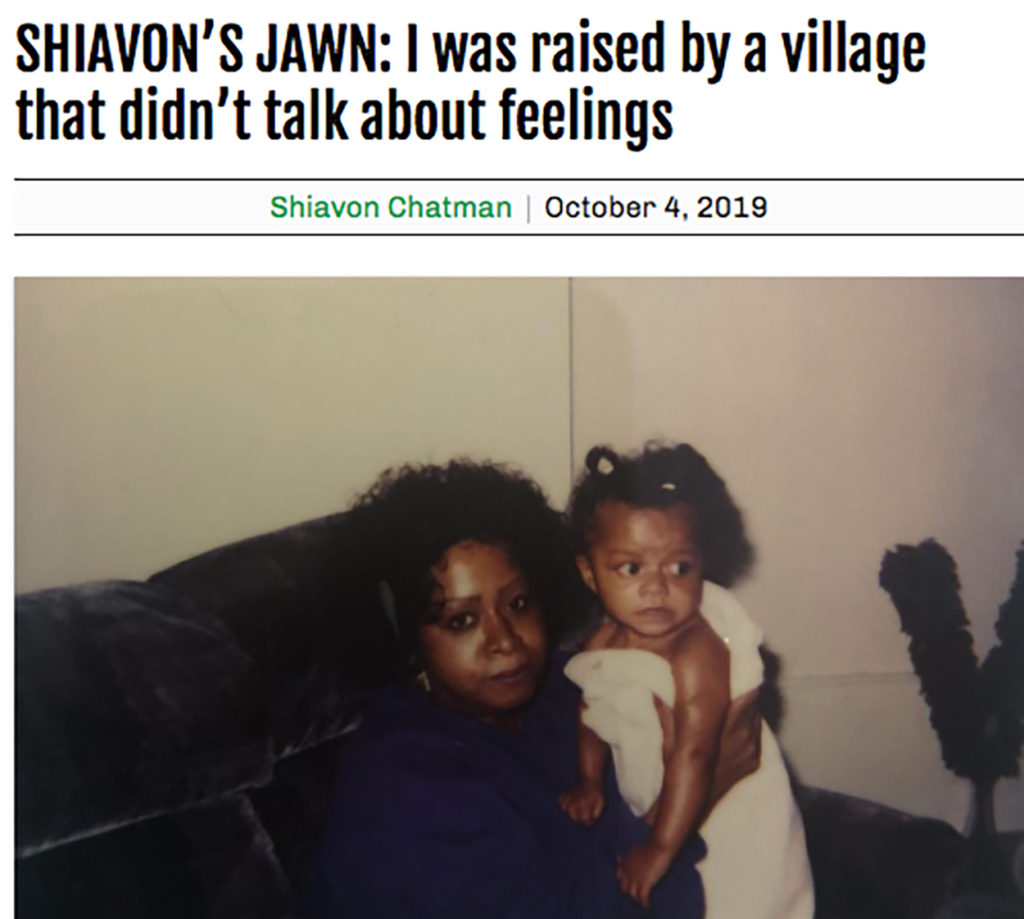 Shiavon Chatman
The State Hornet
California State University, Sacramento
Sacramento, California

Shiavon's Jawn: I was raised by a village that didn't talk about feelings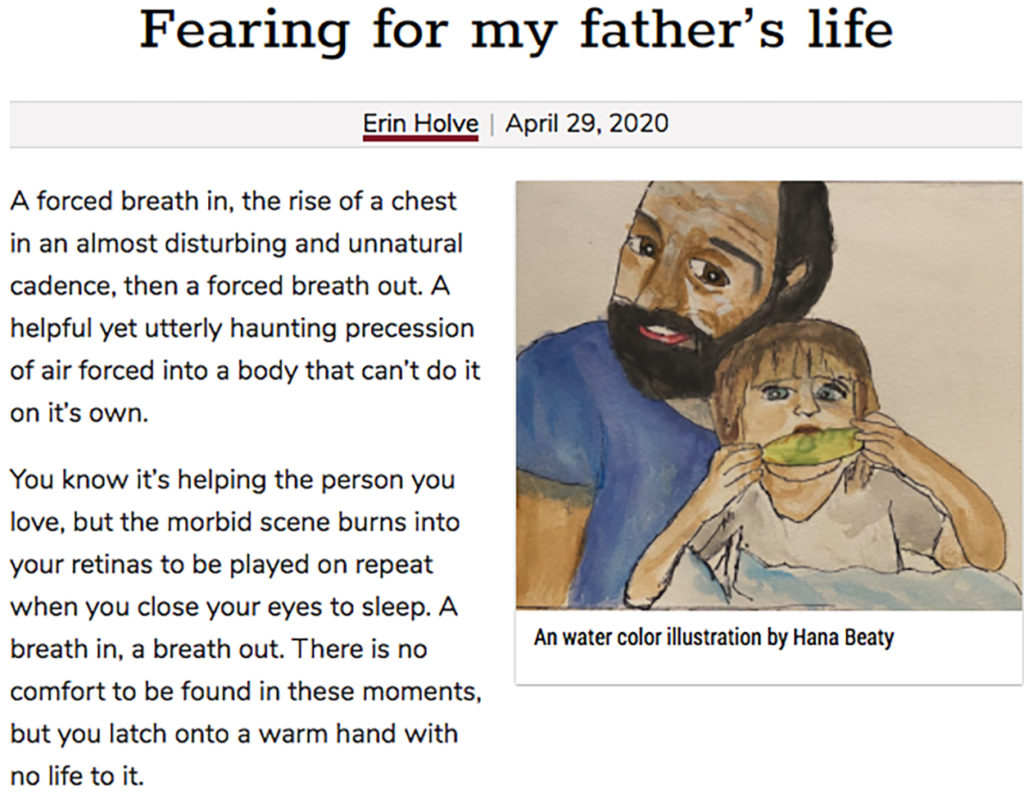 Erin Holve
The Orion
California State University, Chico
Chico, California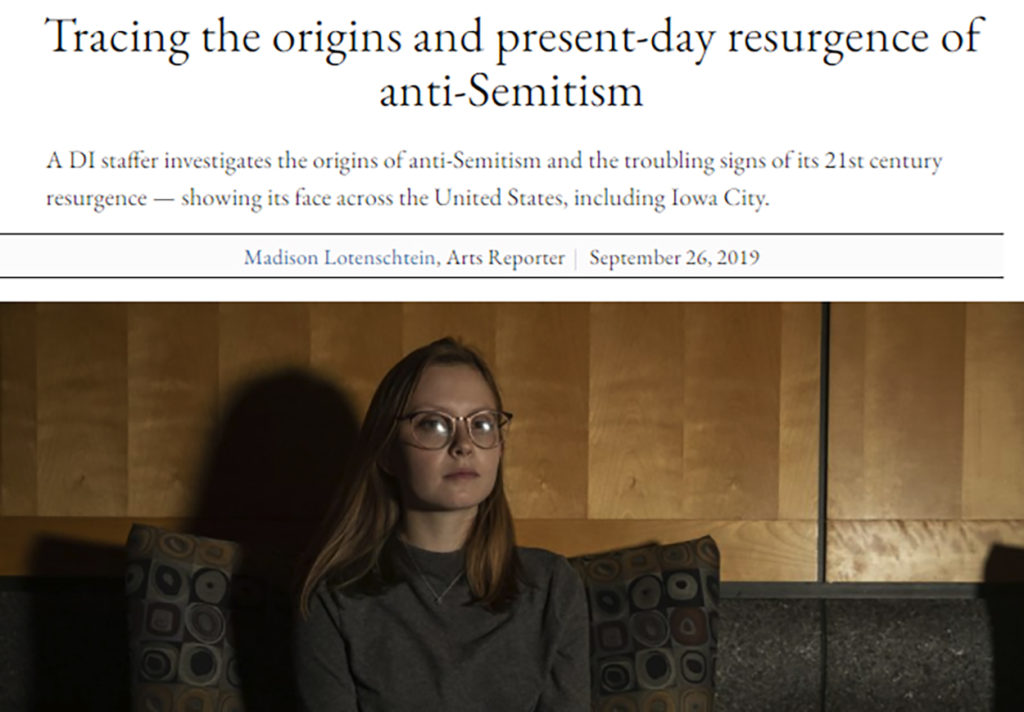 Madison Lotenschtein
The Daily Iowan
University of Iowa
Iowa City, Iowa

Tracing the origins and present-day resurgence of anti-Semitism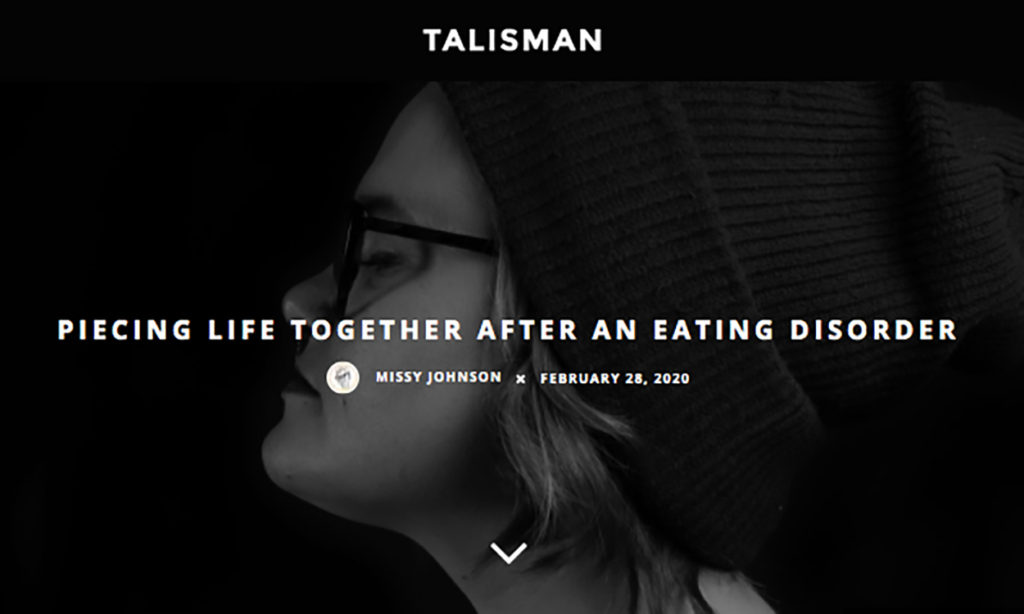 Missy Johnson
Talisman
Western Kentucky University
Bowling Green, Kentucky

Piecing life together after an eating disorder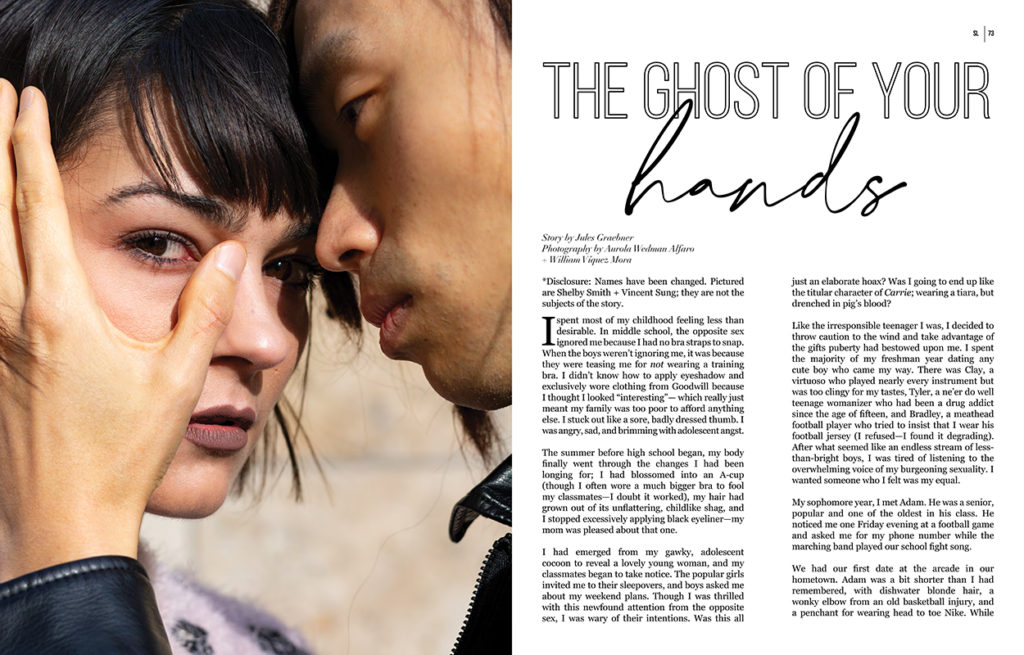 Jules Graebner
Stephens Life
Stephens College
Columbia, Missouri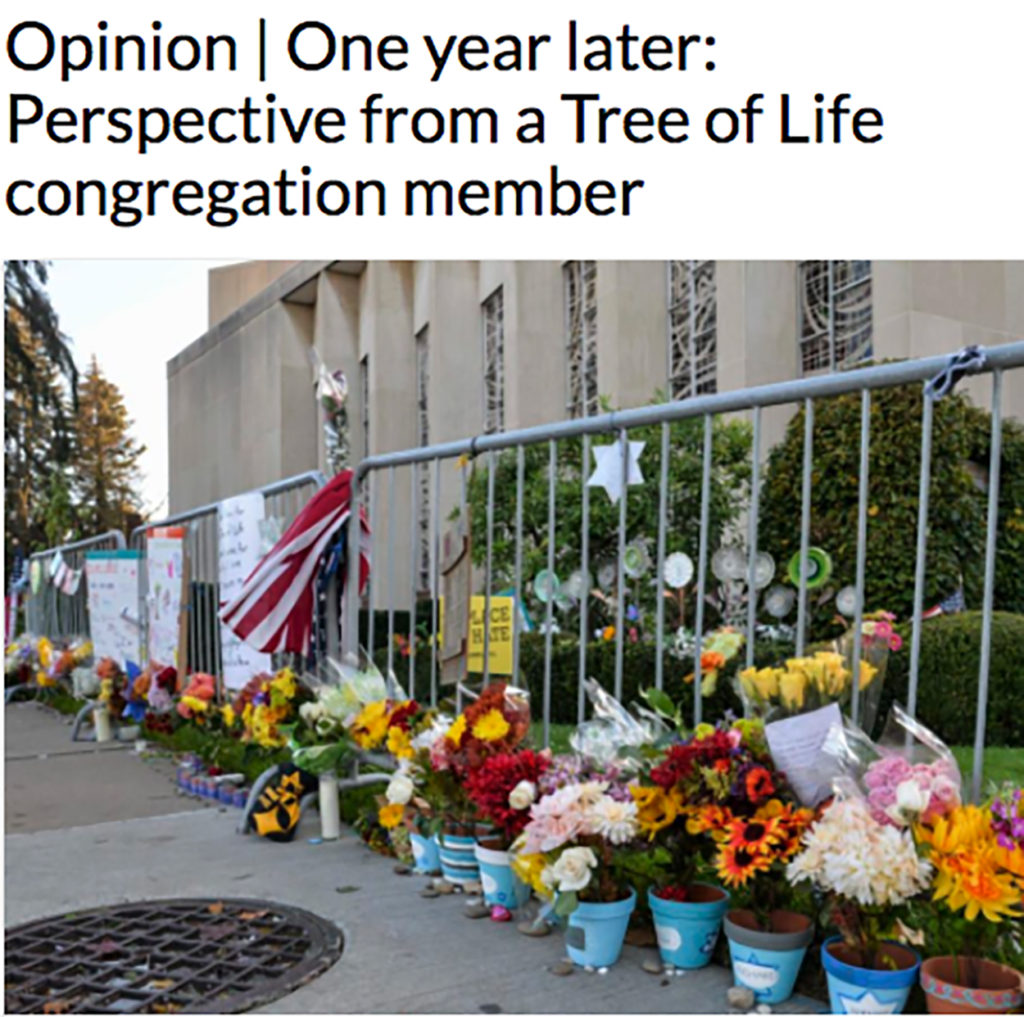 Aidan Segal
The Pitt News
University of Pittsburg
Pittsburgh, Pennsylvania

Opinion | One year later: Perspective from a Tree of Life congregation member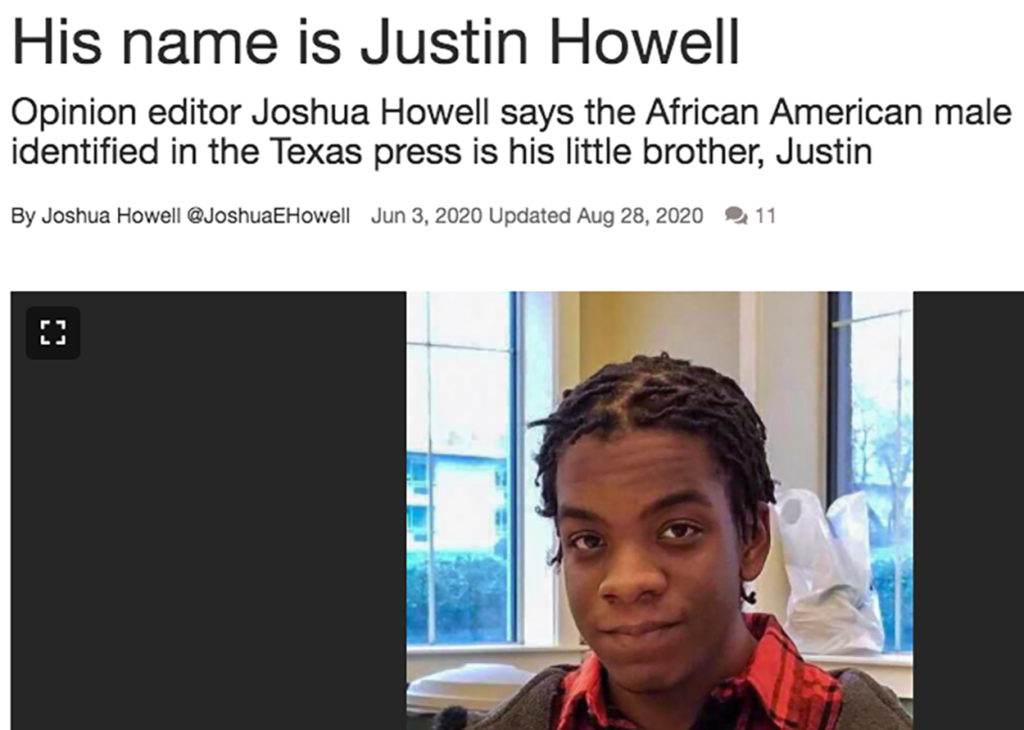 Joshua Howell
The Battalion
Texas A&M University
College Station, Texas

---
Diversity Story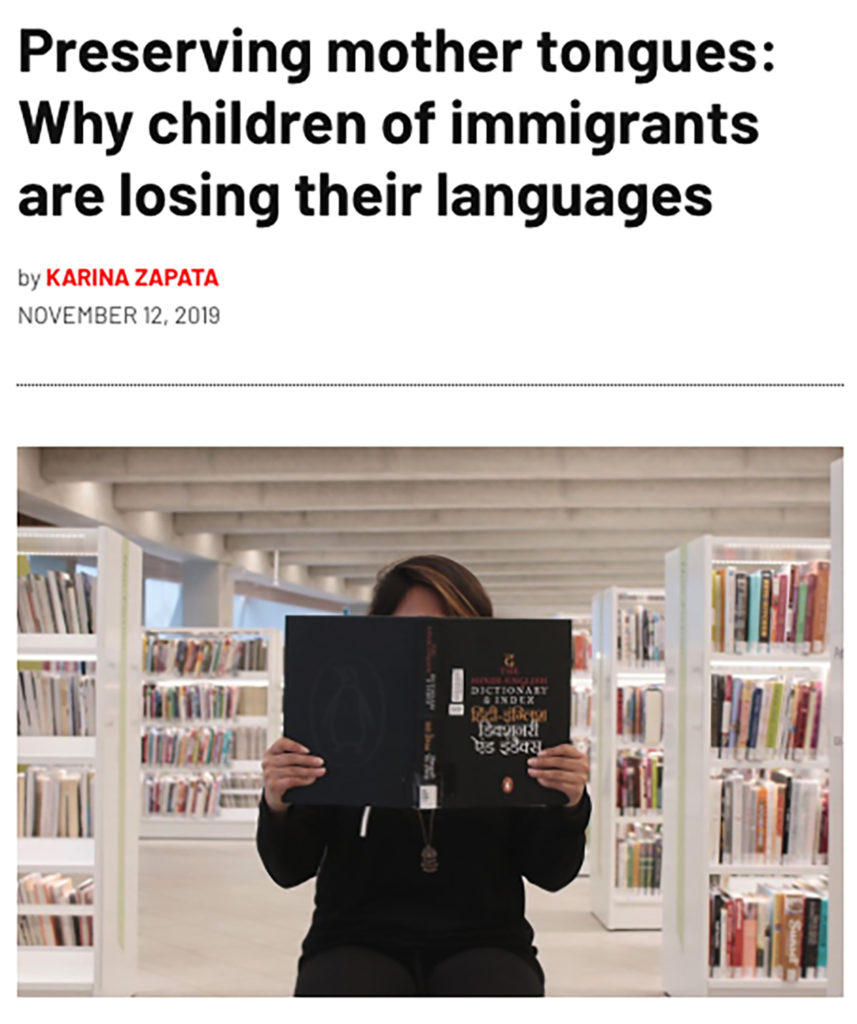 Karina Zapata
Calgary Journal
Mount Royal University
Calgary, Alberta, Canada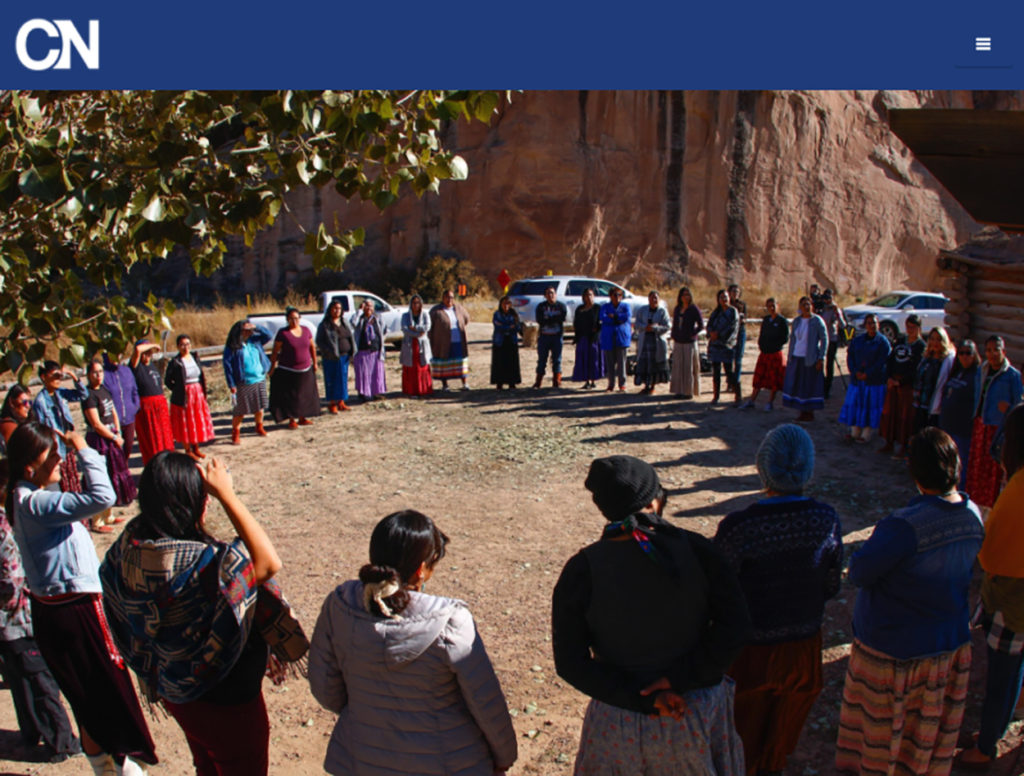 Delia Johnson, Kyley Warren
Cronkite News
Arizona State University
Phoenix, Arizona

We can help ourselves:' Native women come together to confront high rates of maternal mortality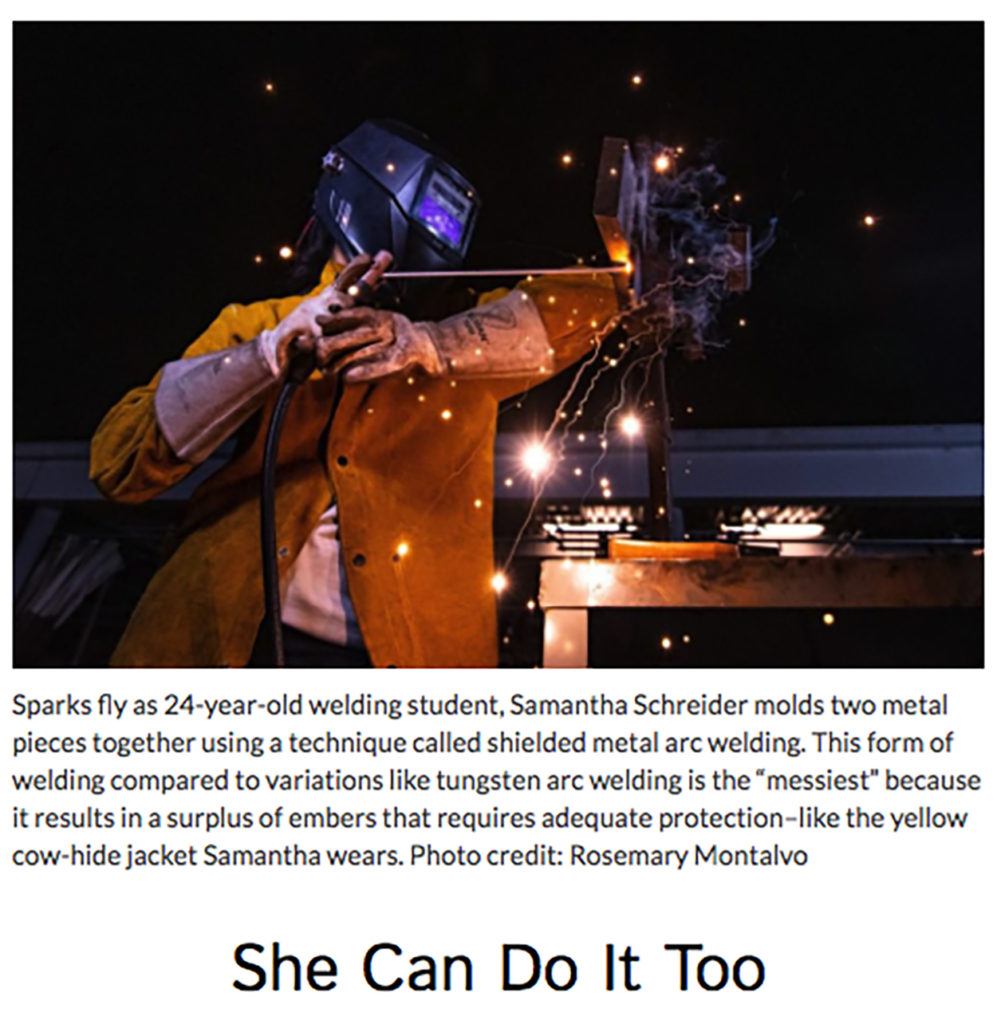 Kevin Caparoso
Warrior Life
El Camino College
Torrance, California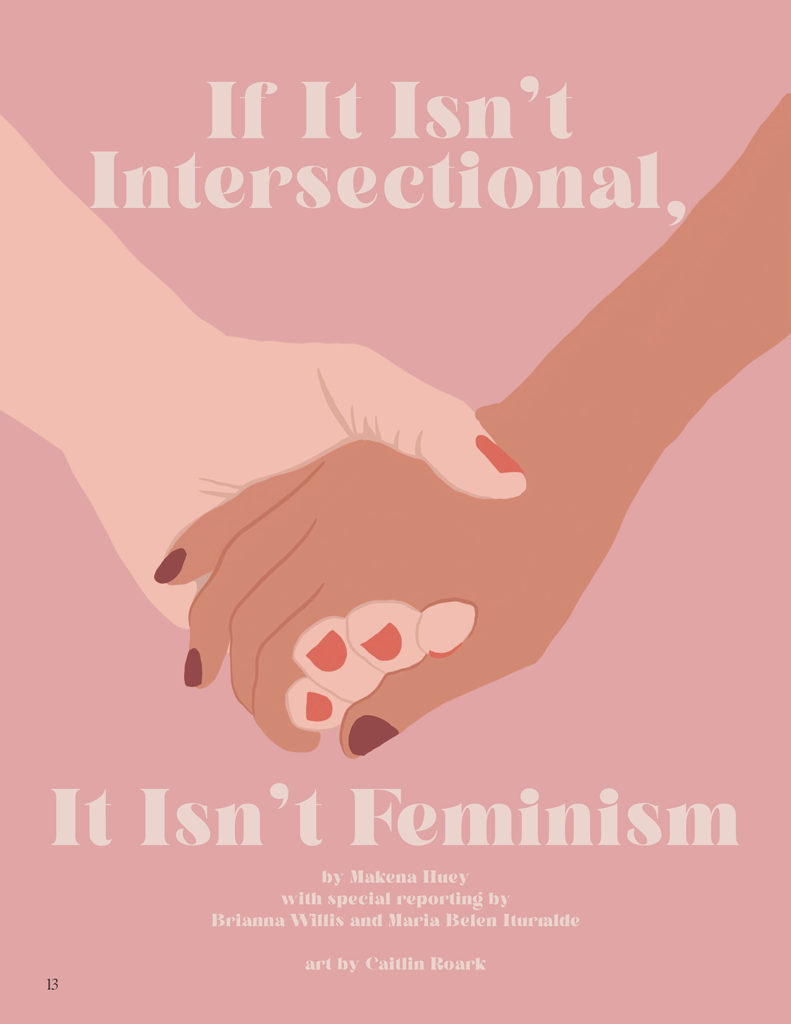 Makena Huey, Maria Belen Iturralde, Brianna Willis
Currents
Pepperdine University
Malibu, California

If it isn't intersectional, it isn't feminism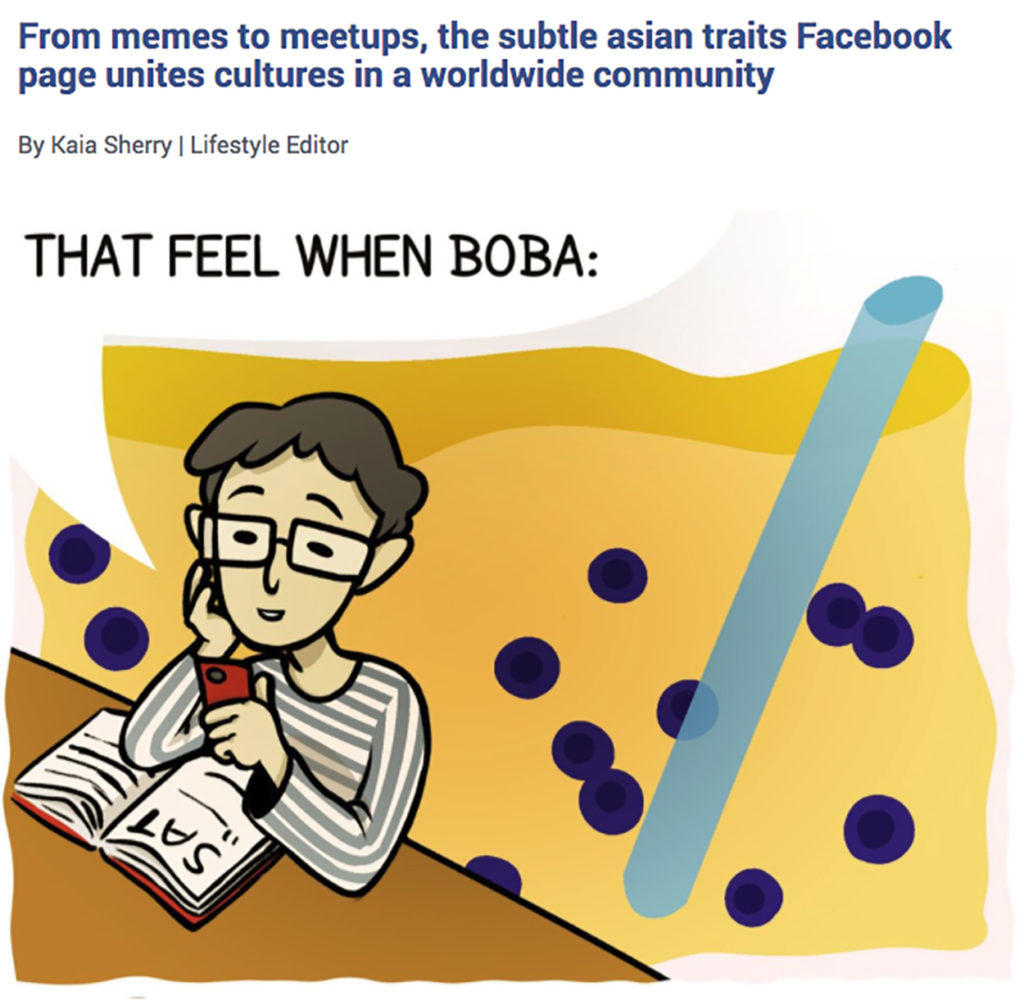 Bridgette Baron, Lauren Ho, Dustin Newman, Kaia Sherry, Max Wu
Daily Bruin
University of California, Los Angeles
Los Angeles, California

From memes to meetups, the subtle asian traits Facebook page unites cultures in a worldwide community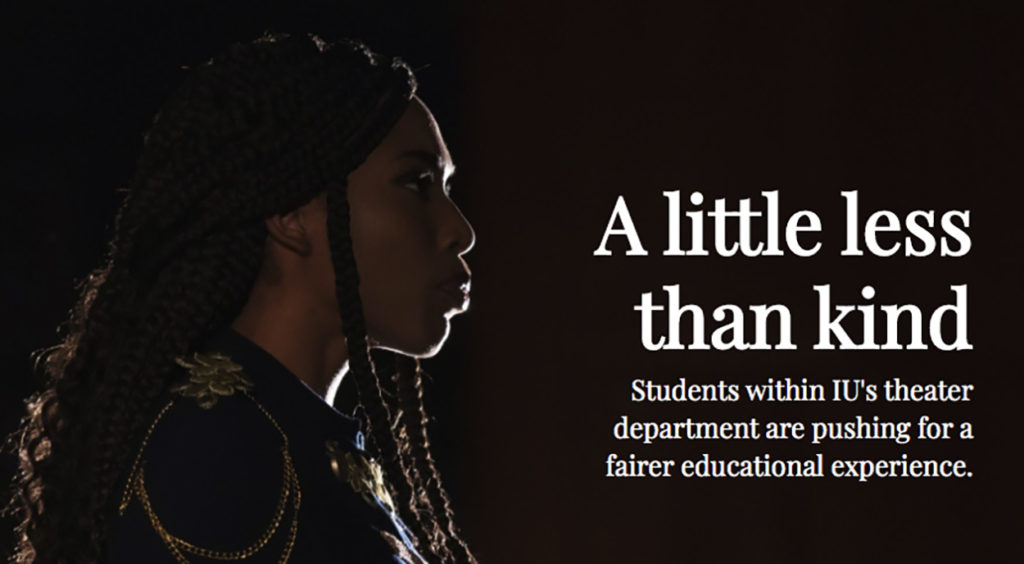 Annie Aguiar
Indiana Daily Student
Indiana University
Bloomington, Indiana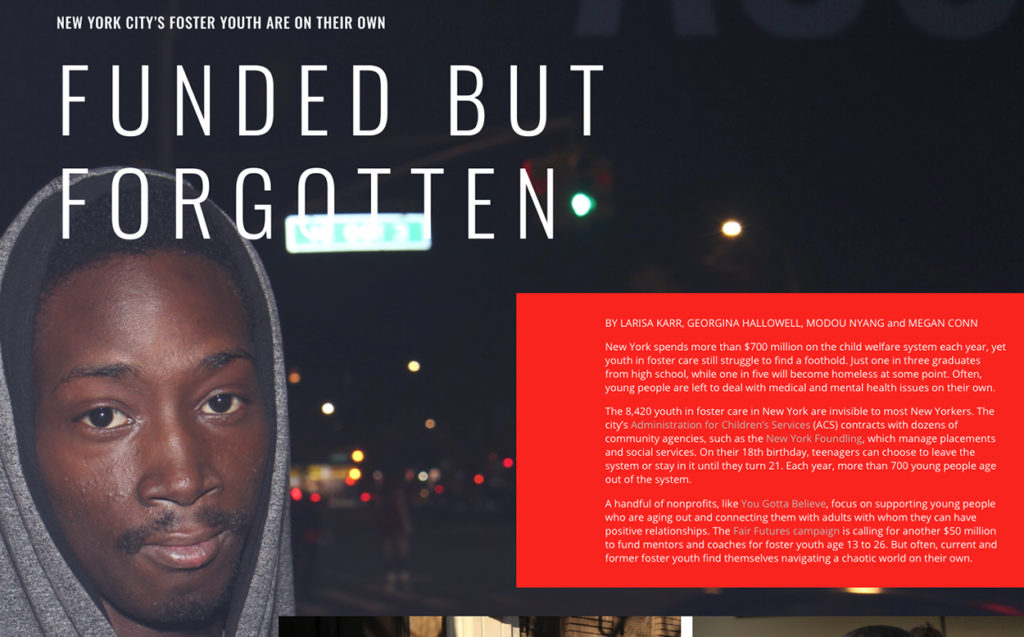 Megan Conn, Georgina Hallowell, Larisa Karr Karr, Modou Nyang
NYCity News Service
City University of New York
New York, New York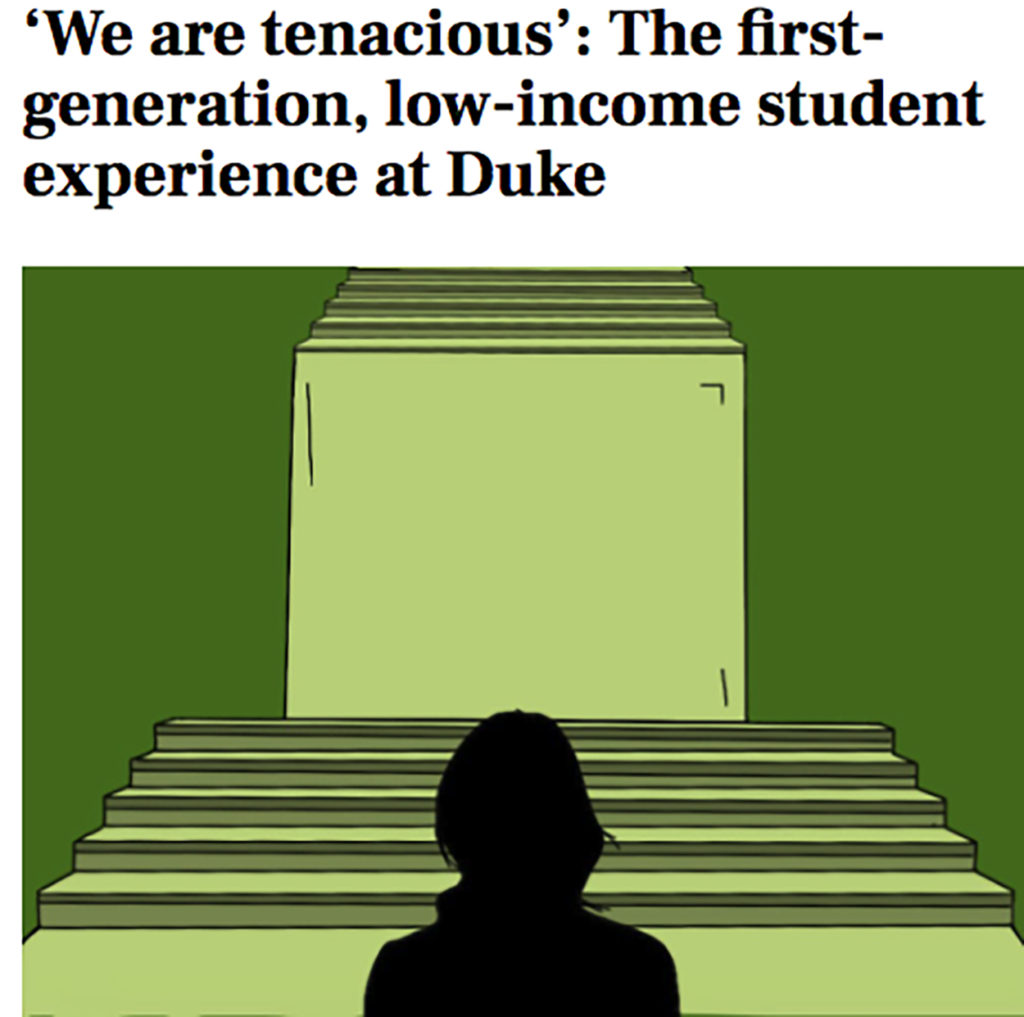 Shannon Fang
The Chronicle
Duke University
Durham, North Carolina

'We are tenacious': The first-generation, low-income student experience at Duke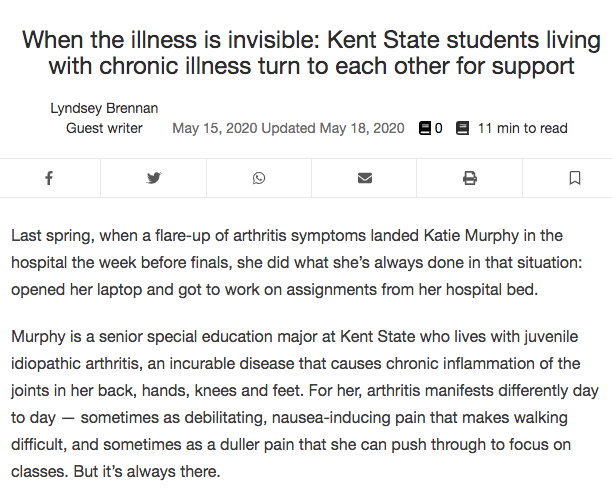 Lyndsey Brennan
KentWired.com
Kent State University
Kent, Ohio

When the illness is invisible: Kent State students living with chronic illness turn to each other for support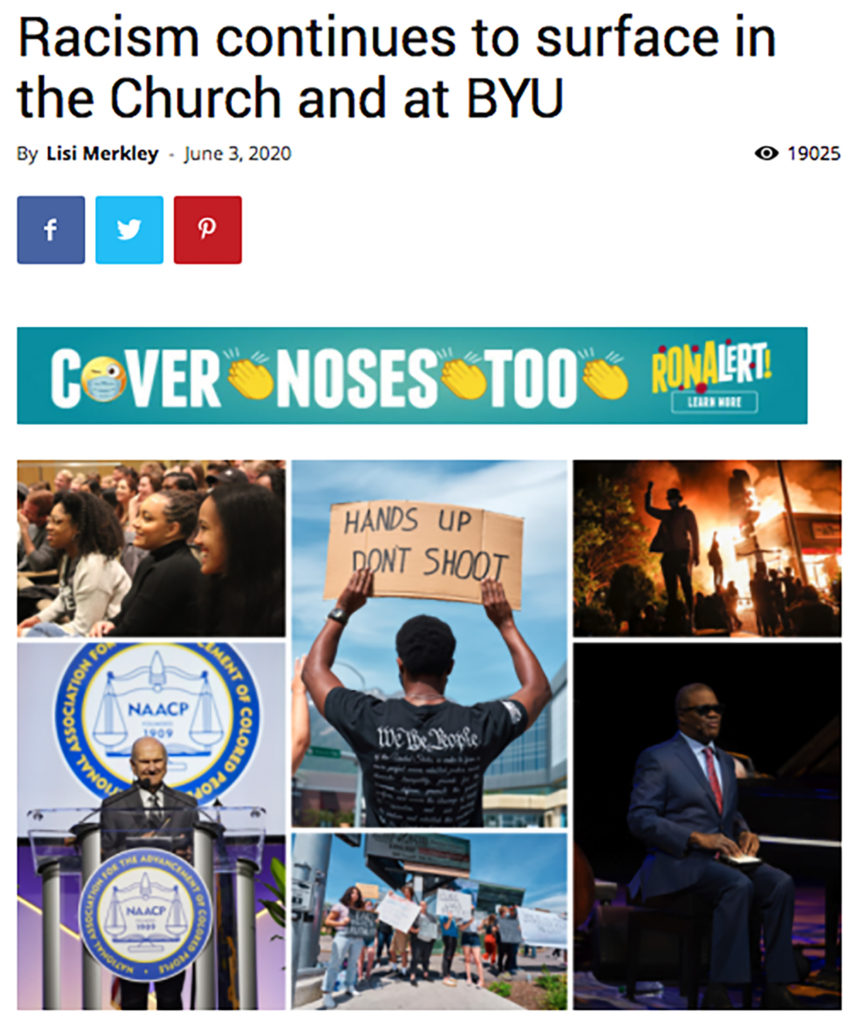 Lisi Merkley
The Daily Universe
Brigham Young University
Provo, Utah

Racism continues to surface in the Church and at BYU
---
Local Climate Change Reporting
The Local Climate Change Reporting contest is in partnership with the George Mason University Center for Climate Change Communication.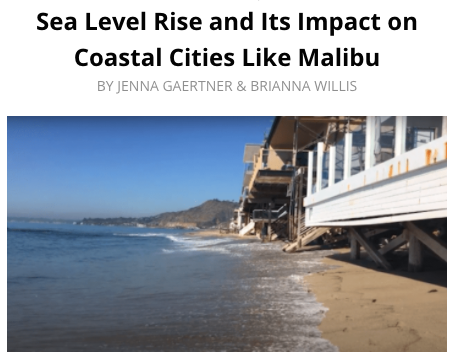 Jenna Gaertner, Brianna Willis
The Graphic
Pepperdine University
Malibu, California

Sea Level Rise and Its Impact on Coastal Cities Like Malibu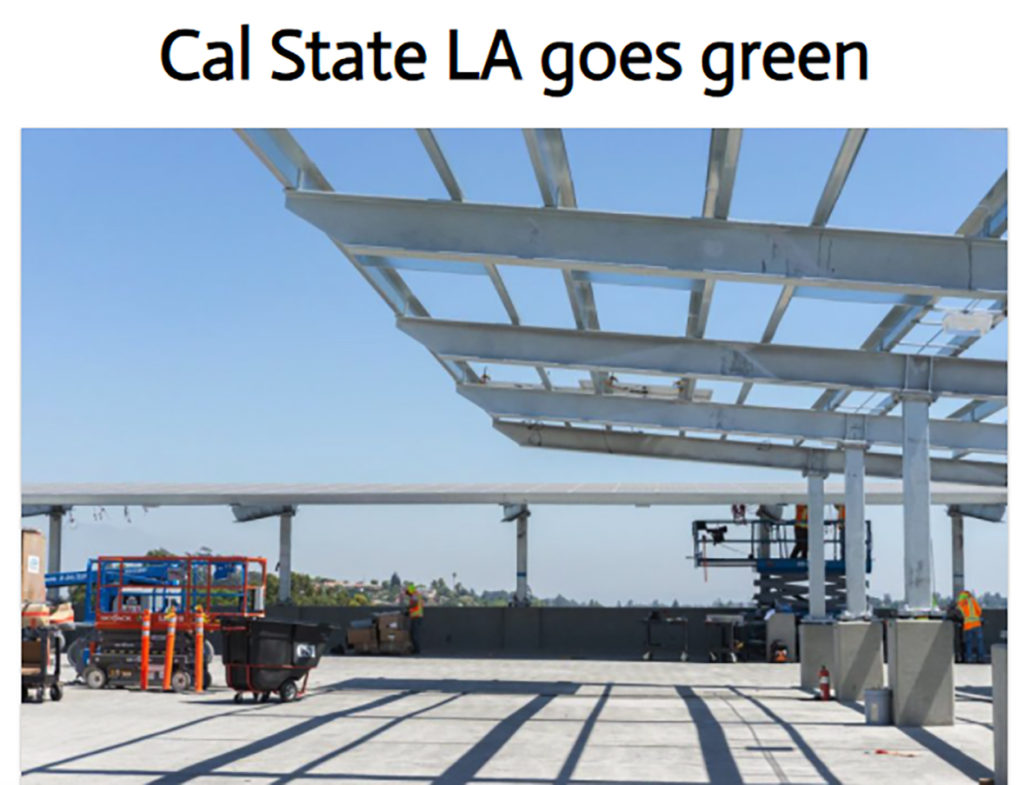 Richard Tzul
University Times
California State University – Los Angeles
Cerritos, California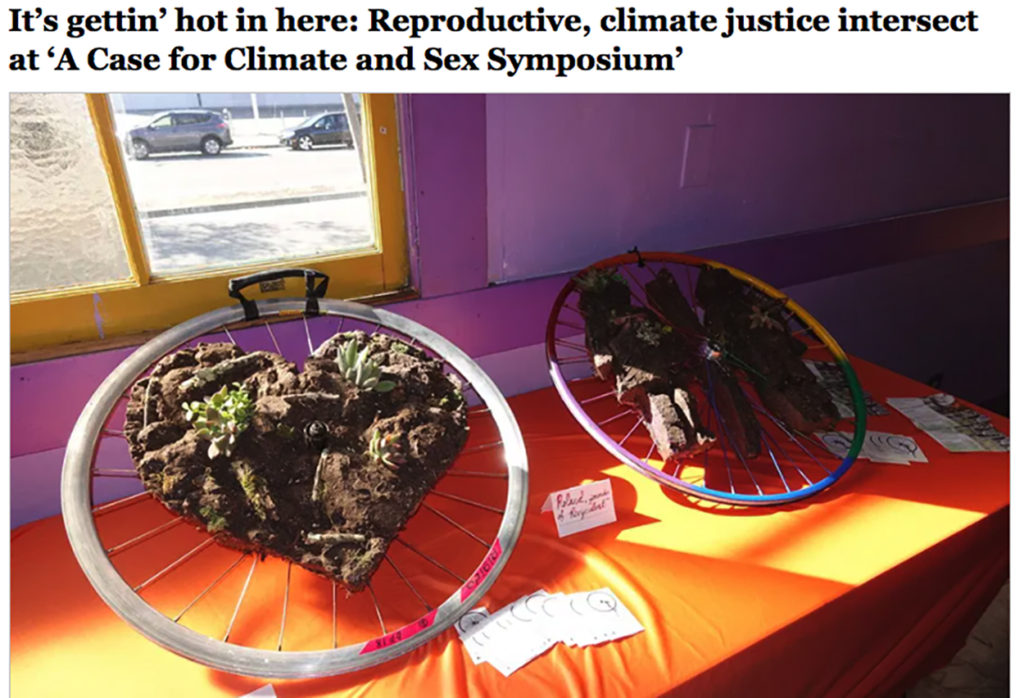 Layla Chamberlin
The Daily Californian
University of California, Berkeley
Berkeley, California

It's gettin' hot in here: Reproductive, climate justice intersect at 'A Case for Climate and Sex Symposium'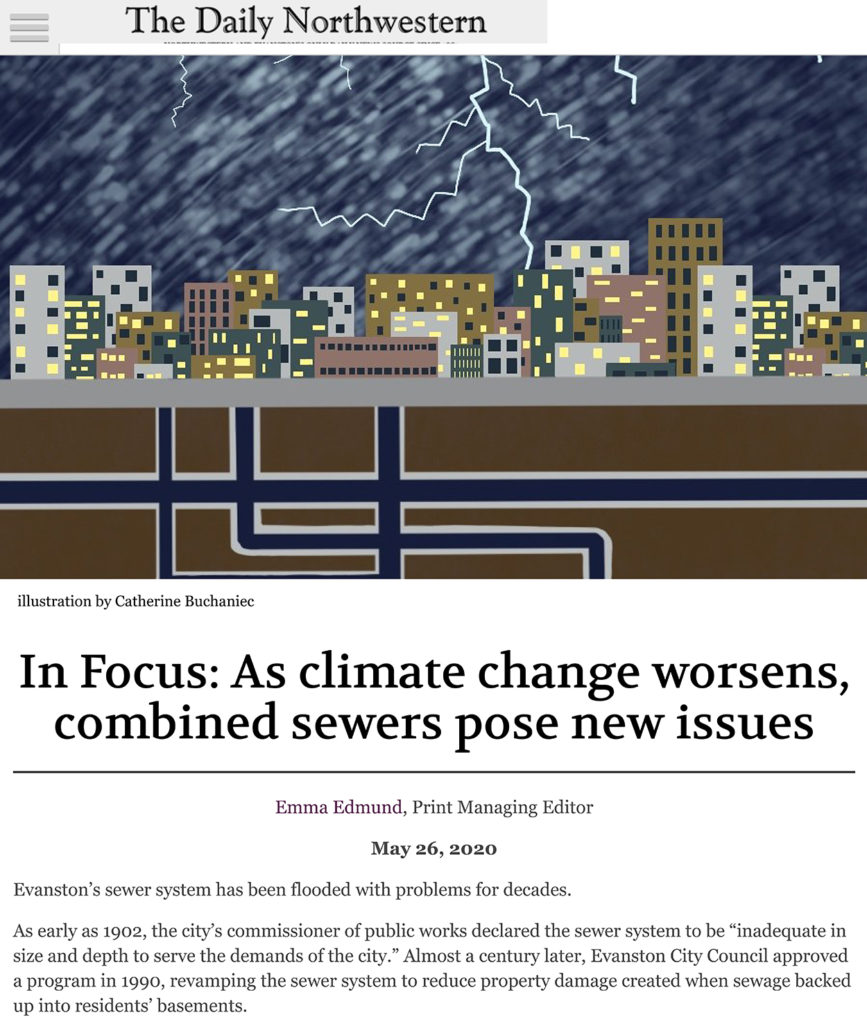 Emma Edmund
The Daily Northwestern
Northwestern University
Evanston, Illinois

In Focus: As climate change worsens, combined sewers pose new issues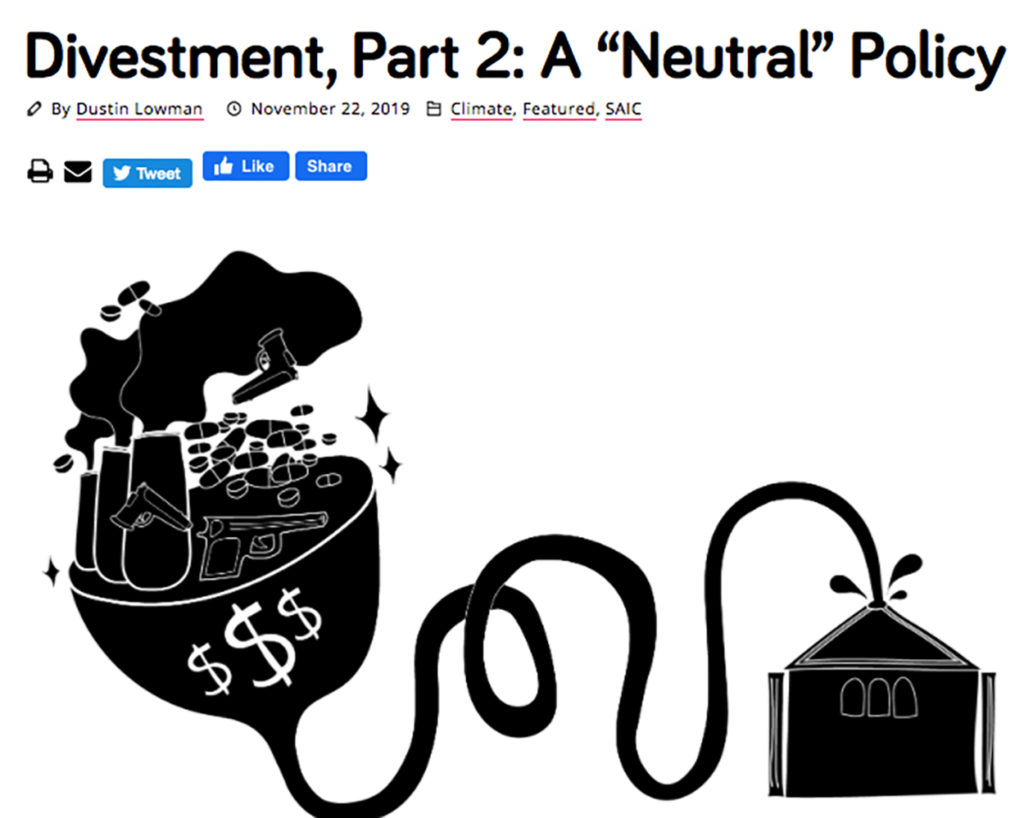 Dustin Lowman
F Newsmagazine
School of the Art Institute of Chicago
Chicago, Illinois

Divestment, Part 2: A 'Neutral' Policy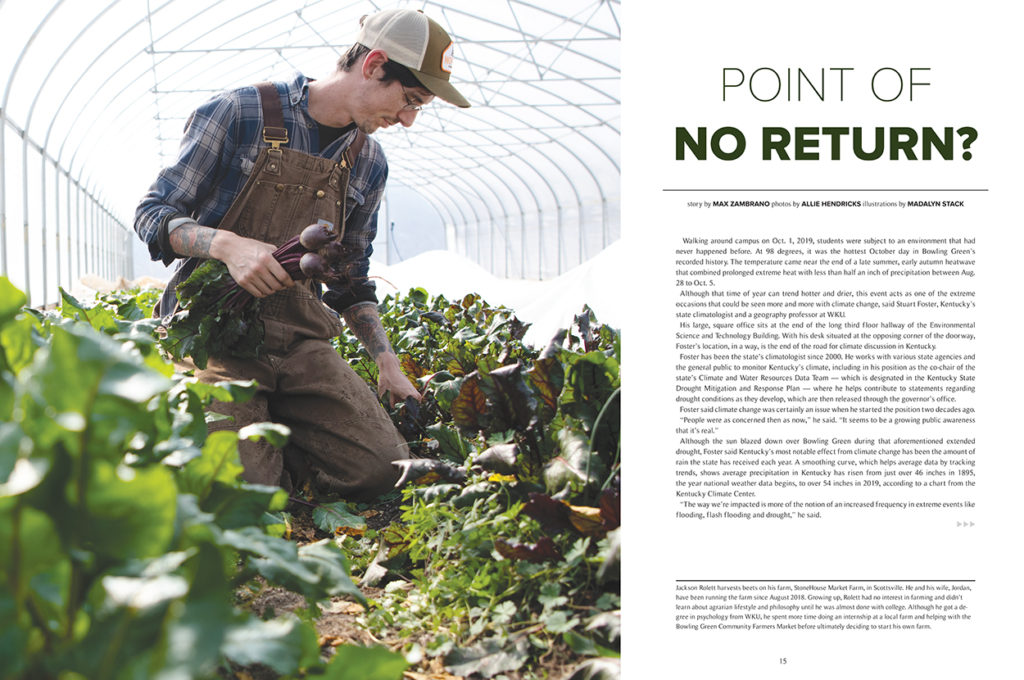 Max Zambrano
Talisman
Western Kentucky University
Bowling Green, Kentucky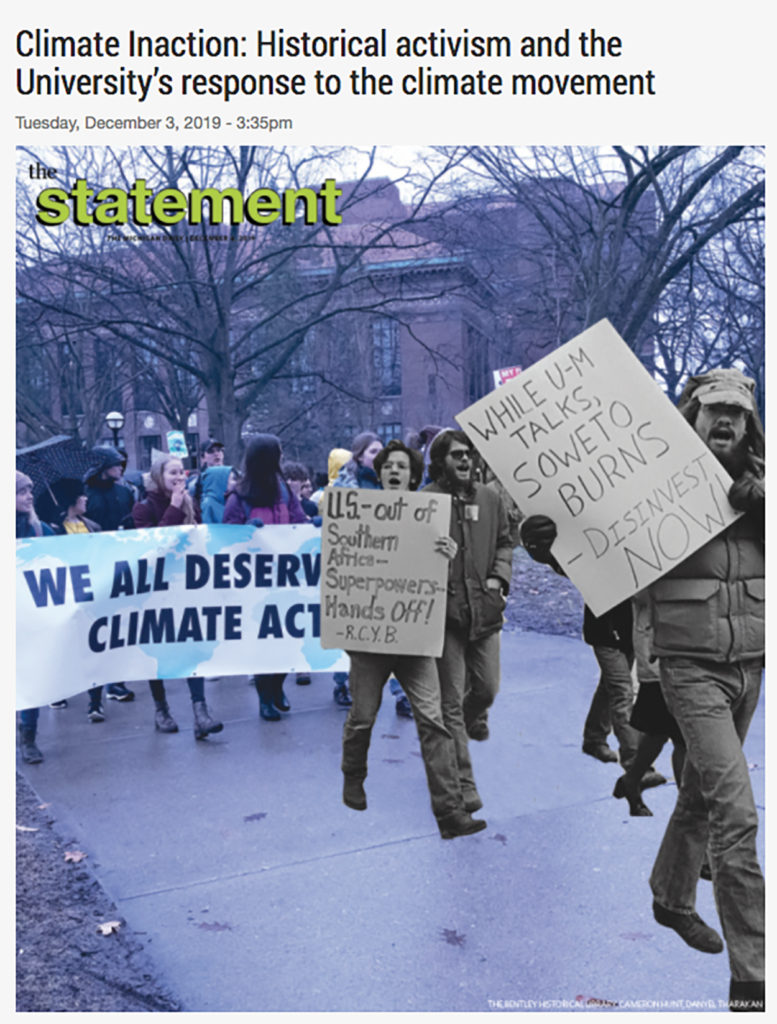 Erin White
The Michigan Daily
University of Michigan
Ann Arbor, Michigan

Climate Inaction: Historical activism and the University's response to the climate movement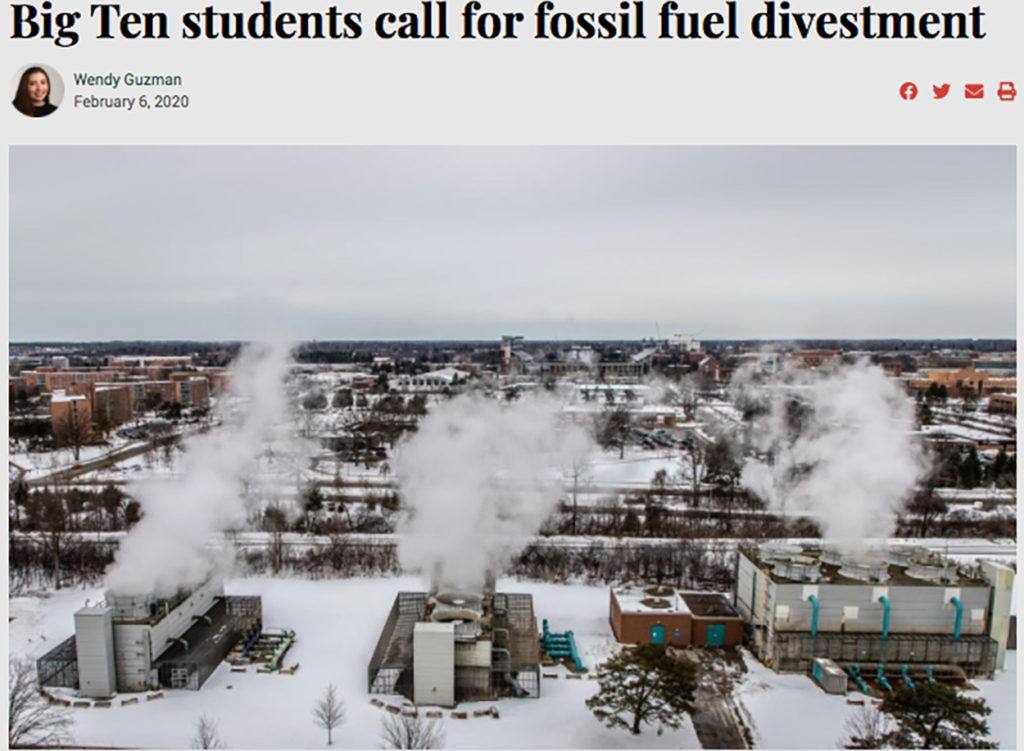 Wendy Guzman
The State News
Michigan State University
East Lansing, Michigan

Big Ten students call for fossil fuel divestment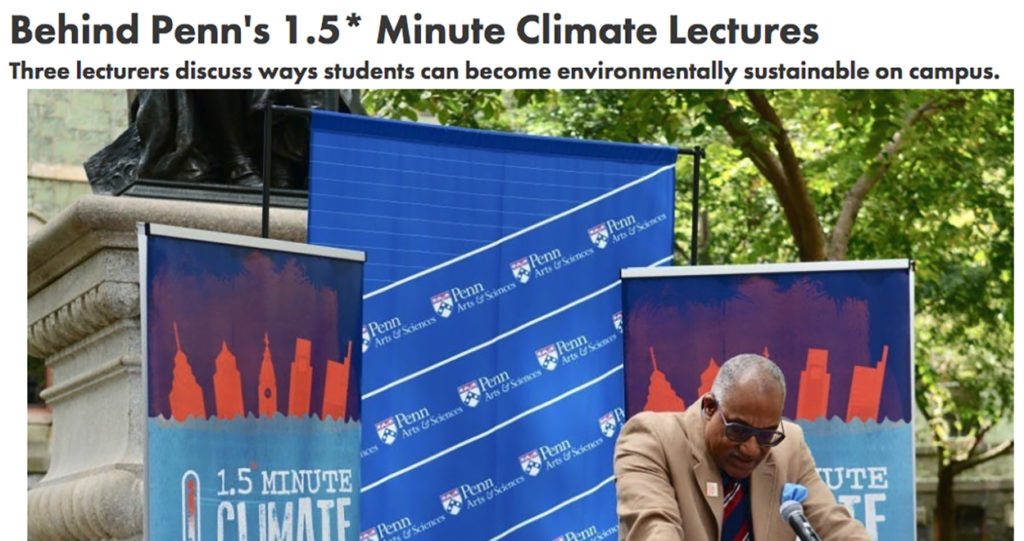 Fernanda Brizuela
34th Street Magazine
University of Pennsylvania
Philadelphia, Pennsylvania

Behind Penn's 1.5* Minute Climate Lectures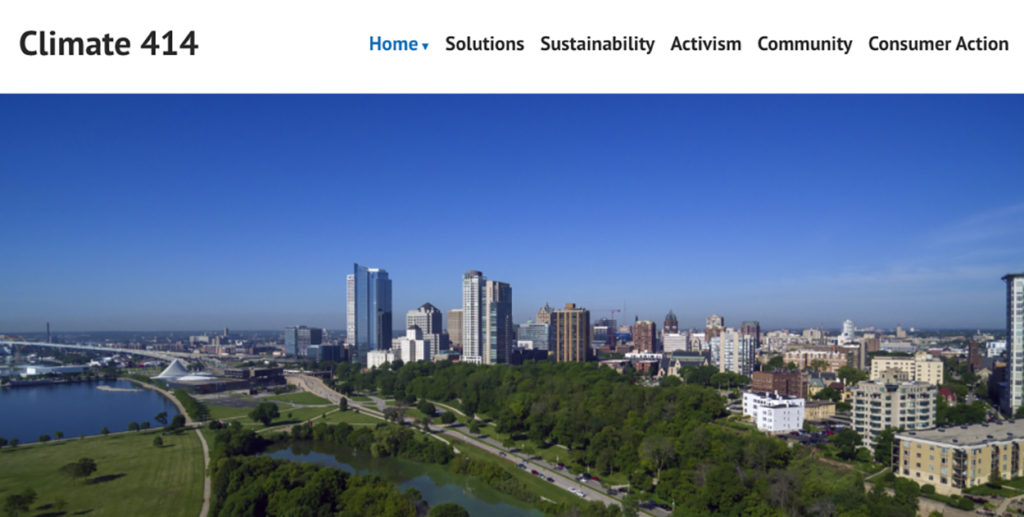 Quinn Clark, Sam Dahm, Michael Greer, Meghan Gresk, Jeanna Prudhomme
Arches
Mount Mary University
Milwaukee, Wisconsin

---
Ernie Pyle Human-Interest Profile
The Human-Interest Profile Award is sponsored by the Ernie Pyle Legacy Foundation and Scripps Howard.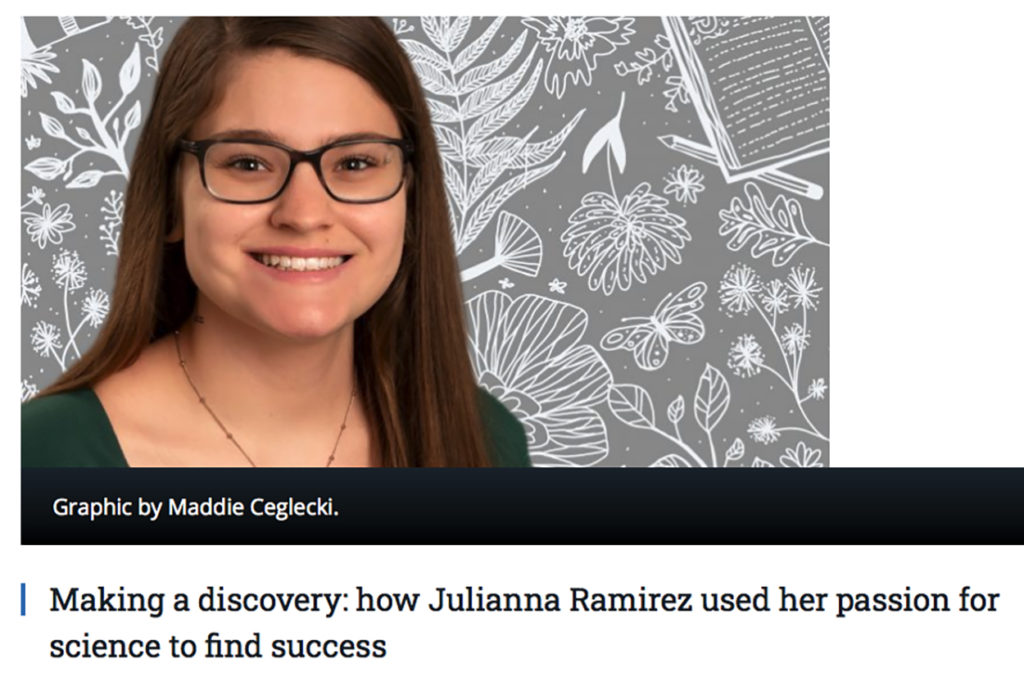 Michelle Johnson
The Arbiter
Boise State University
Boise, Idaho

Making a discovery: How Julianna Ramirez used her passion for science to find success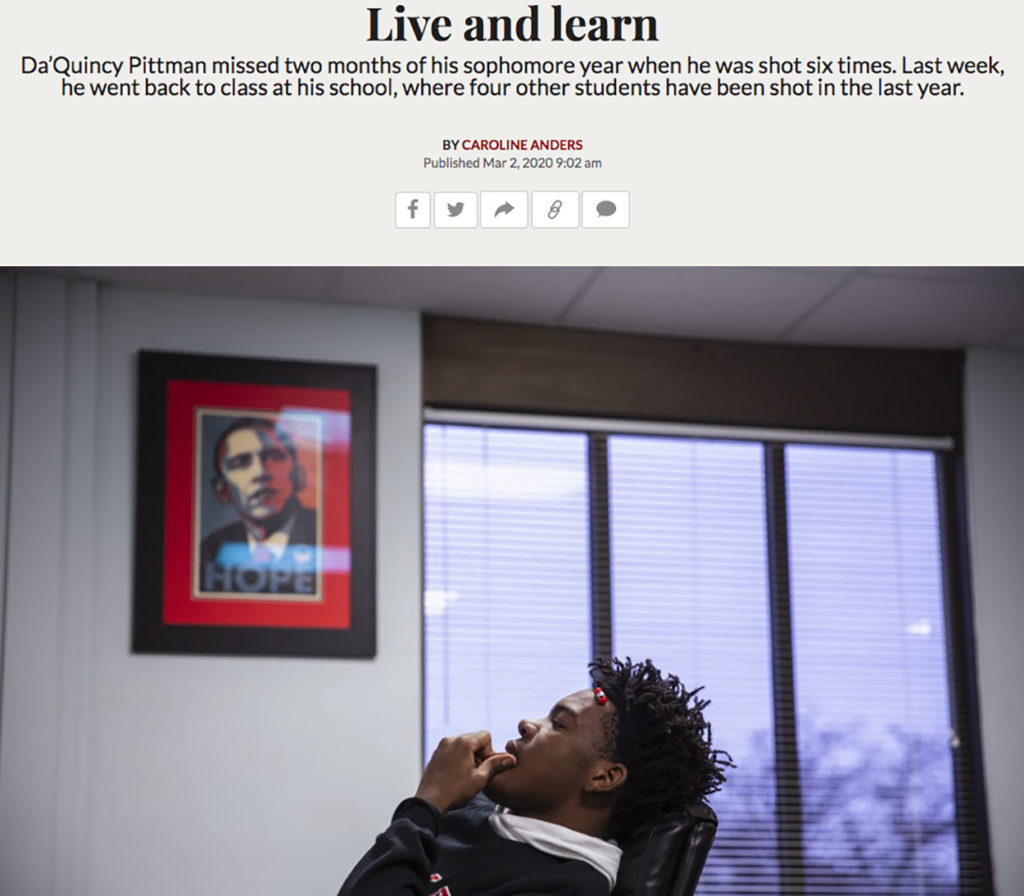 Caroline Anders
Indiana Daily Student
Indiana University
Bloomington, Indiana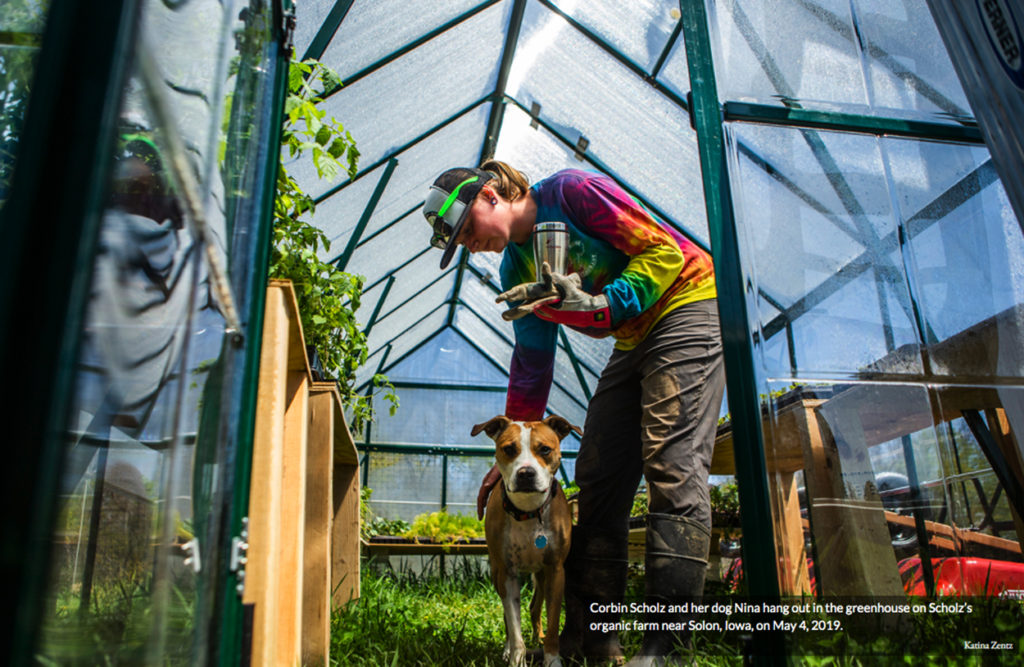 Katelyn Weisbrod
The Daily Iowan
University of Iowa
Iowa City, Iowa

2 years ago, she was pre-med at the UI. Now, she's running her own organic farm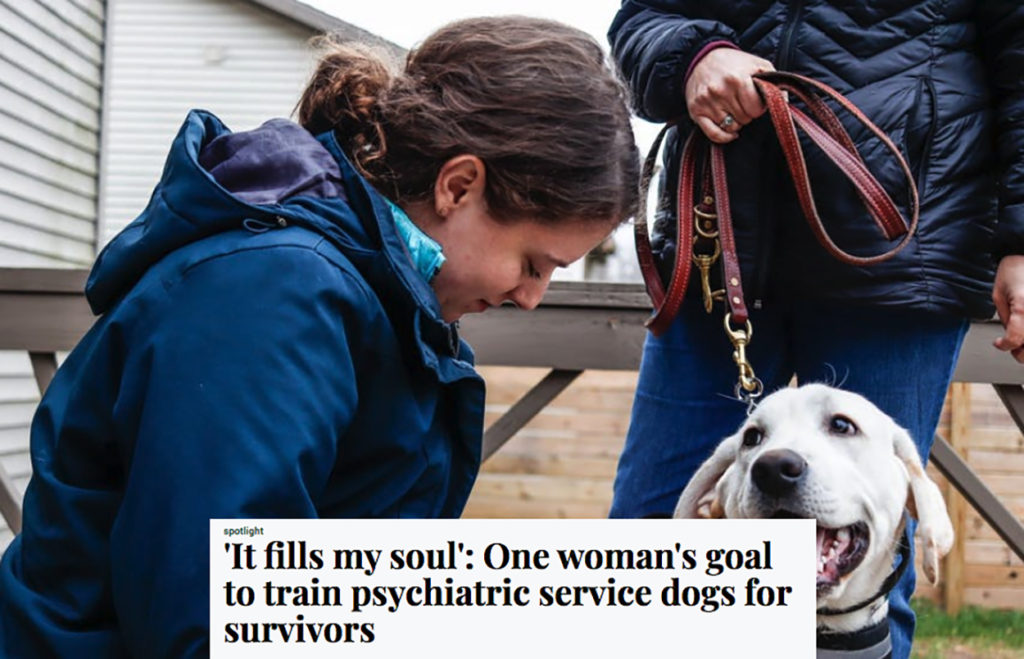 C.J. Moore
The State News
Michigan State University
East Lansing, Michigan

It fills my soul': One woman's goal to train psychiatric service dogs for survivors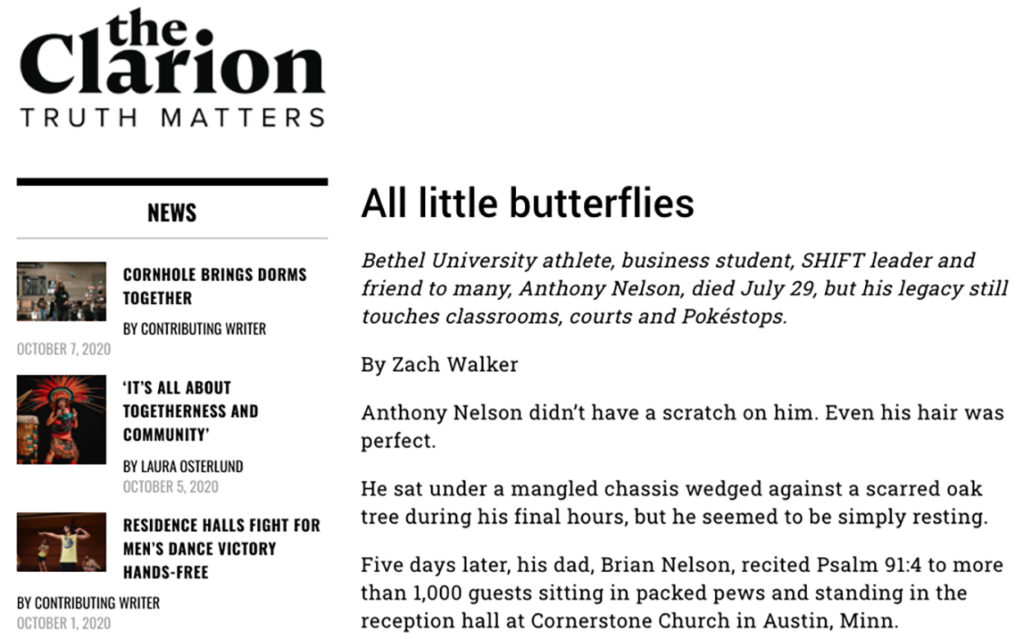 Zach Walker
The Clarion
Bethel University
St. Paul, Minnesota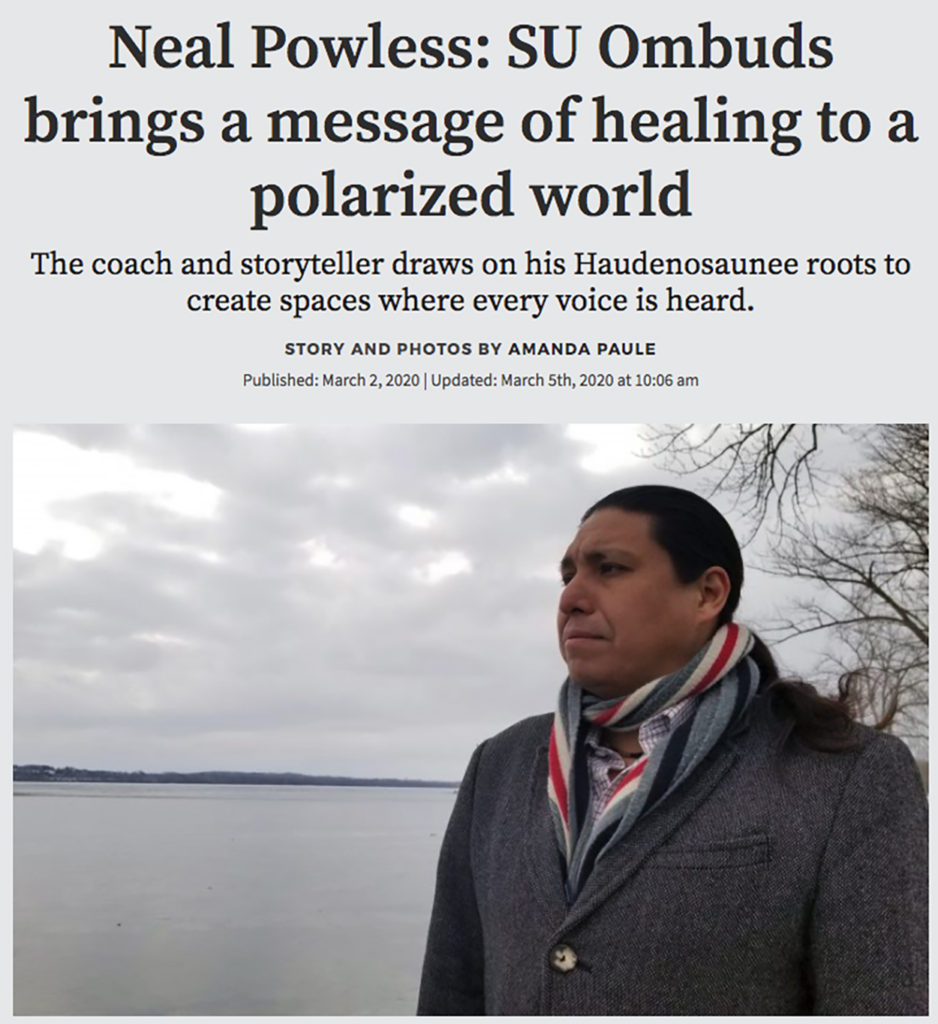 Amanda Paule
The NewsHouse
Syracuse University
Syracuse, New York

Neal Powless: SU Ombuds brings a message of healing to a polarized world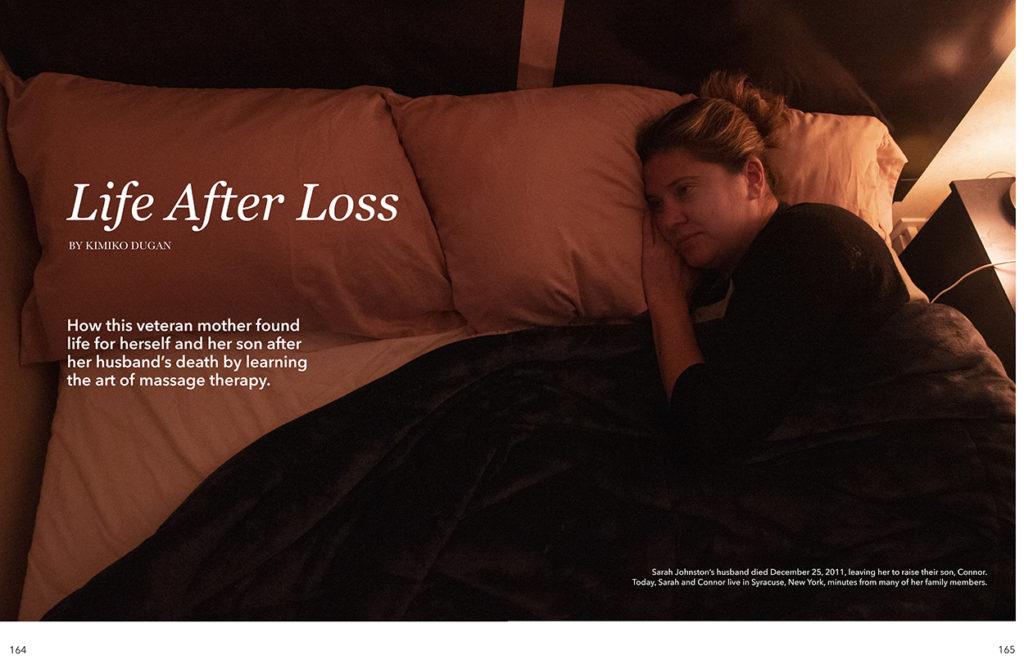 Kimiko Dugan
SALT: Military Photojournalism 2020
Syracuse University
Syracuse, New York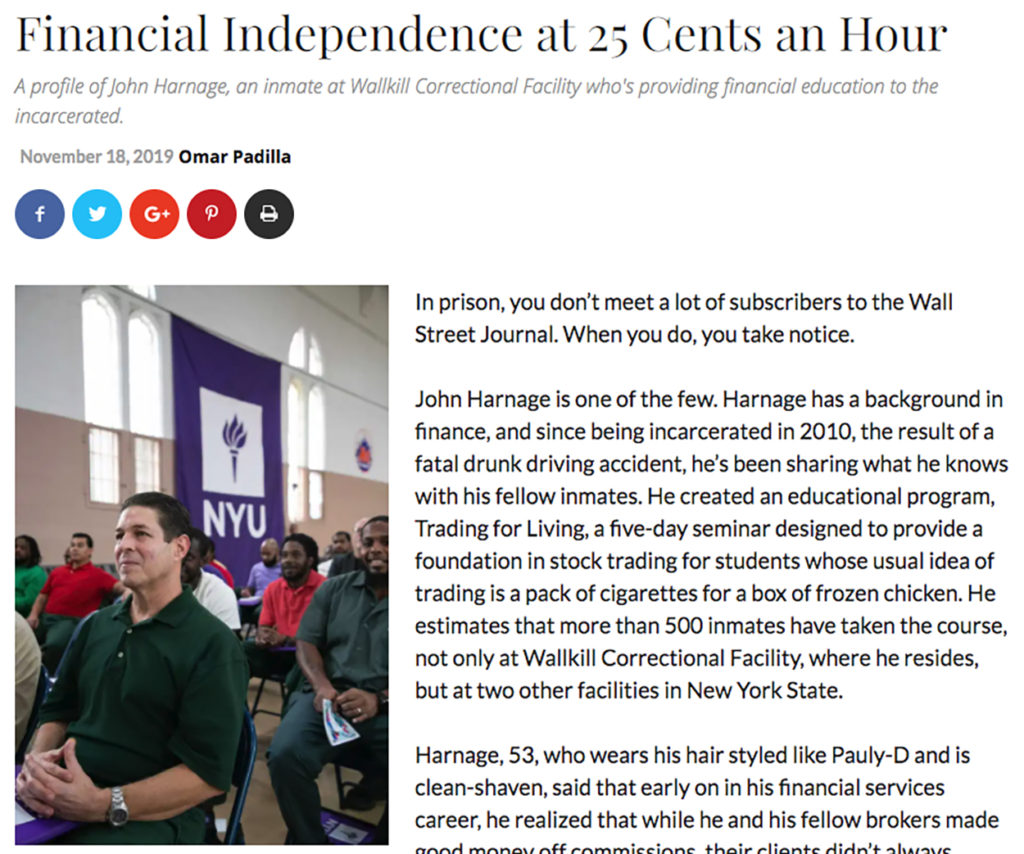 Omar Padillo
Washington Square News
New York University
New York, New York

Financial independence at 25 cents an hour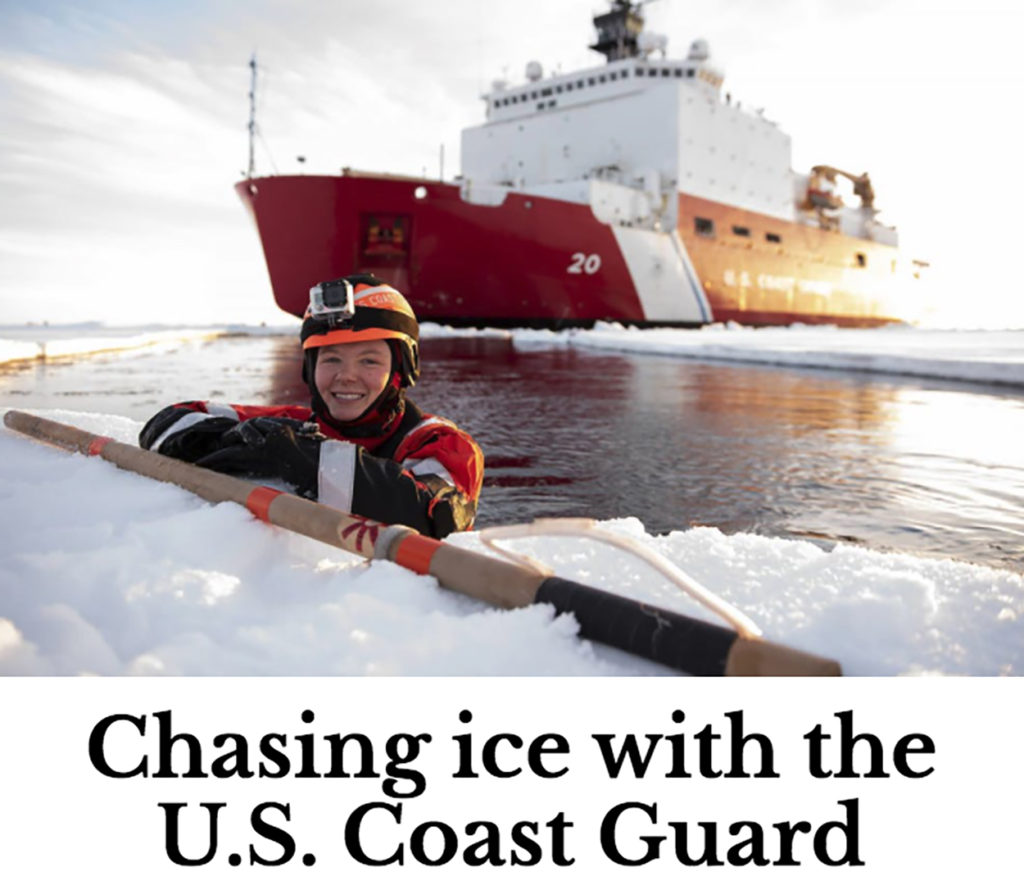 Mia Werner
The Beacon
University of Portland
Portland, Oregon

Chasing ice with the U.S. Coast Guard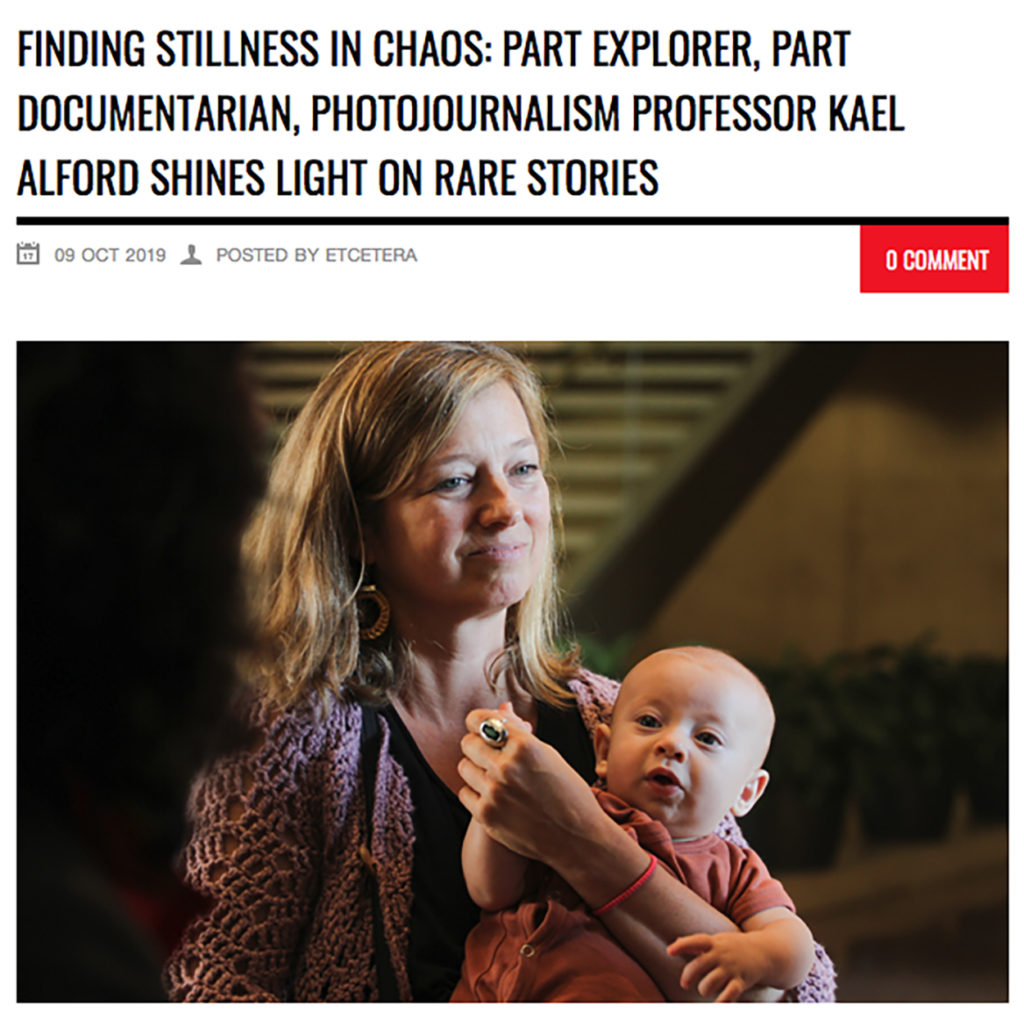 Skye Seip
The Et Cetera
Eastfield College
Mesquite, Texas