2020 Cartoon of the Year finalists
Oct. 12, 2020
Associated Collegiate Press announces the finalists in its 2020 Cartoon of the Year competition.
Winners in this and all Individual Award categories, as well as the ACP Pacemaker Awards, will be announced virtually at 6 p.m. Eastern Thursday, Oct. 22, during the Fall National College Media Convention.
To view the awards presentation, register for the convention at collegemediaconvention.org.
Finalists listed below are alphabetical by state.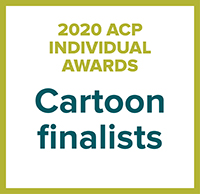 2020 Individual Award Finalists
Advertisement • Cartoon • Design
Multimedia • Reporter • Photo • Story
Best Use of Social Media • COVID-19 Coverage
2020 Pacemaker finalists
Broadcast • Business • Innovation
Magazine • Newspaper • Online • 2019 Yearbook
---
Editorial Cartoon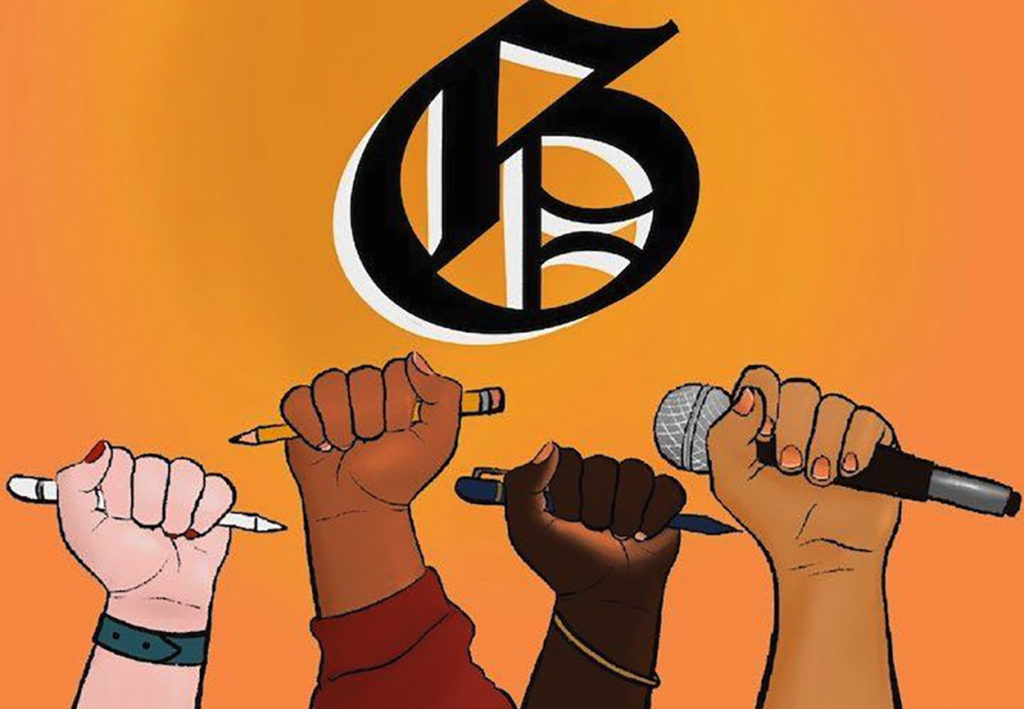 The Graphic Commits to Amplifying Black Student Voices
Madeline Duvall
Graphic
Pepperdine University
Malibu, California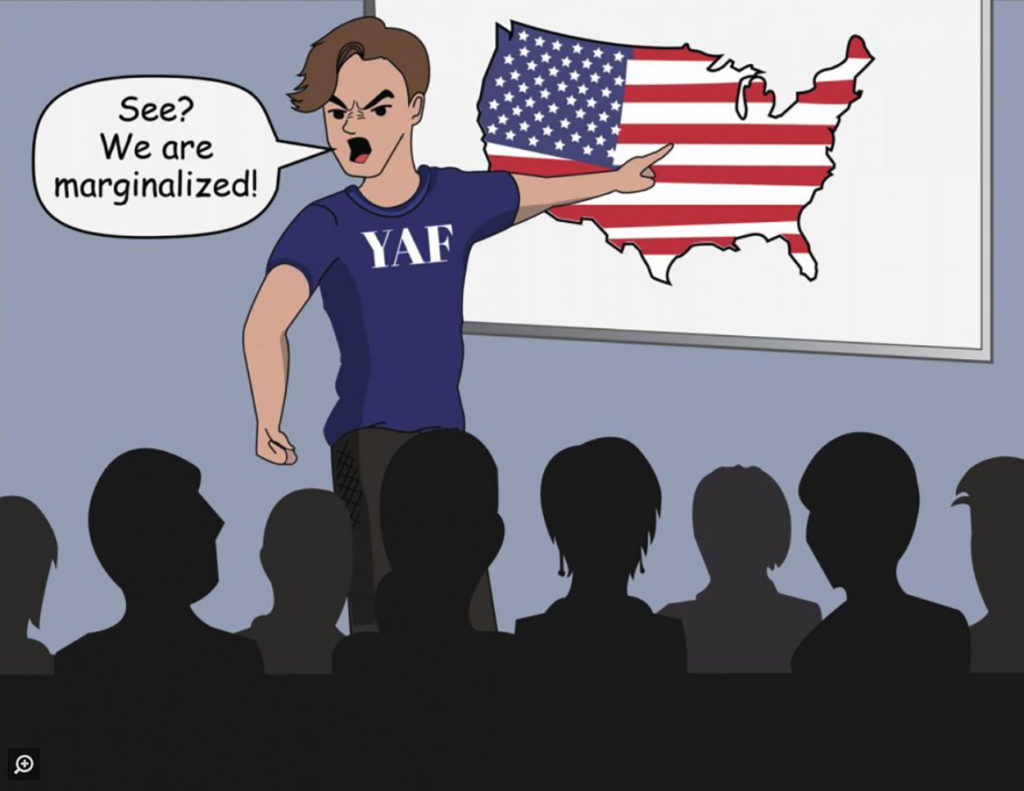 See? We are marginalized!
Crystal Nigo-Bravo
University Times
California State University, Los Angeles
Los Angeles, California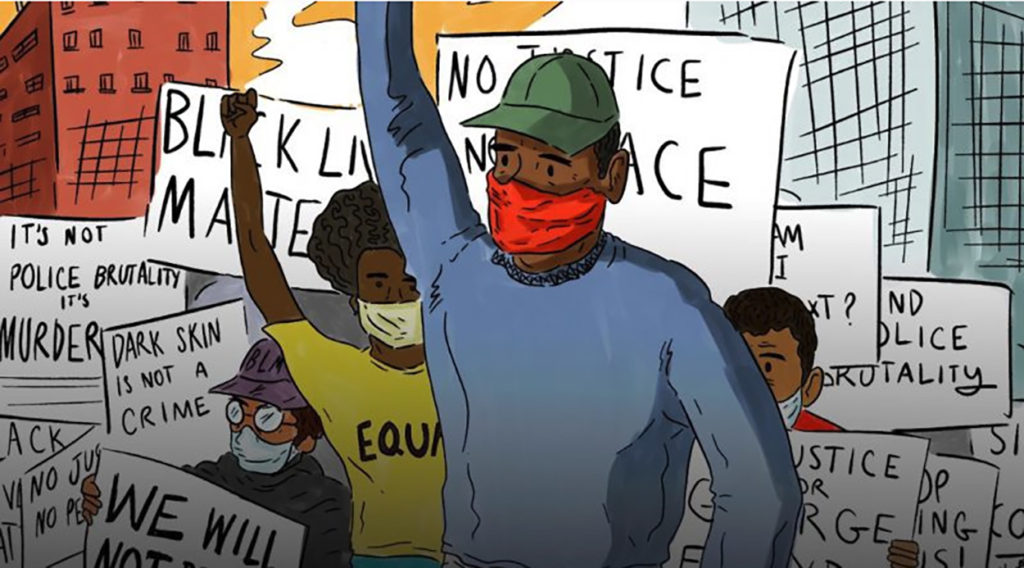 I Can't Breathe
Alexander Ontiveros
The Reporter
Miami Dade College
Miami, Florida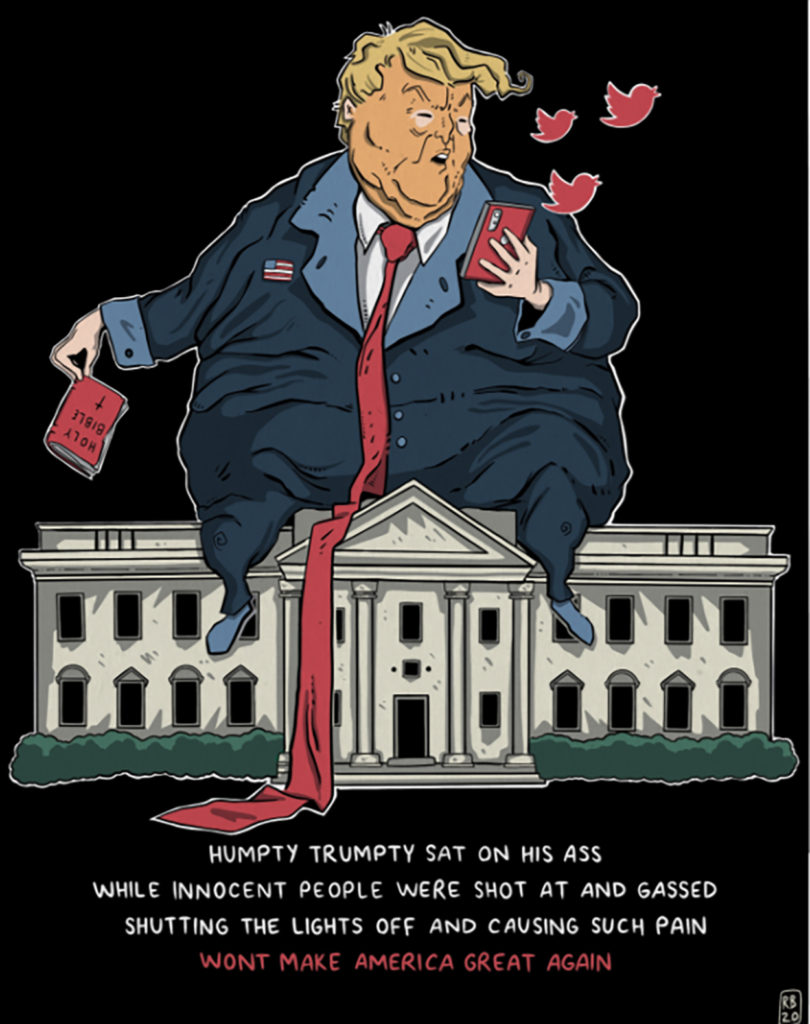 Humpty Trumpty
Reilly Branson
F Newsmagazine
School of the Art Institute of Chicago
Chicago, Illinois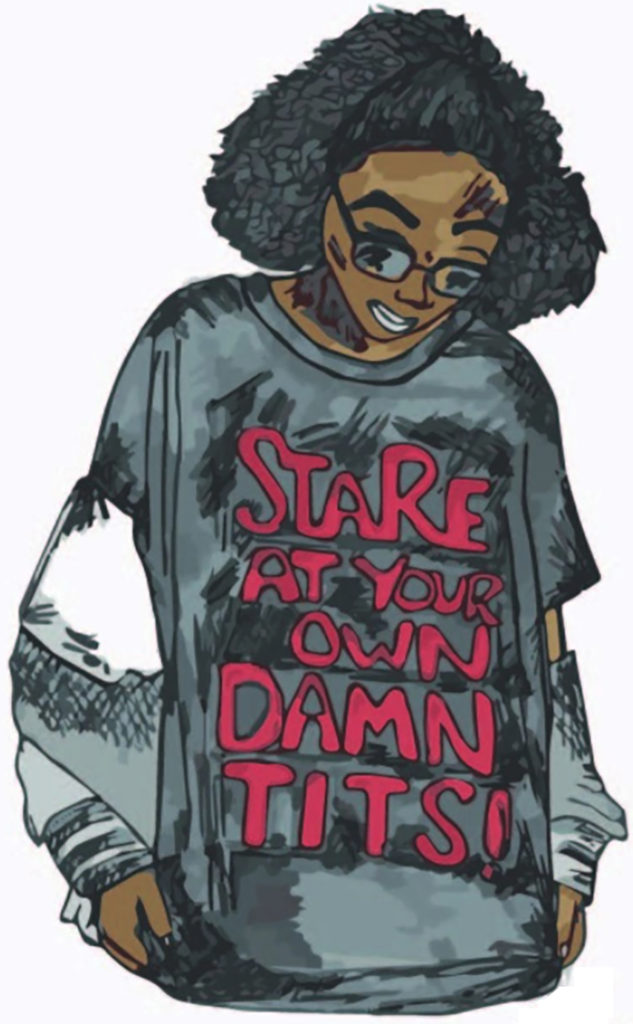 Stare at your own damn tits
Kennedi Barnett
The Ball State Daily News
Ball State University
Muncie, Indiana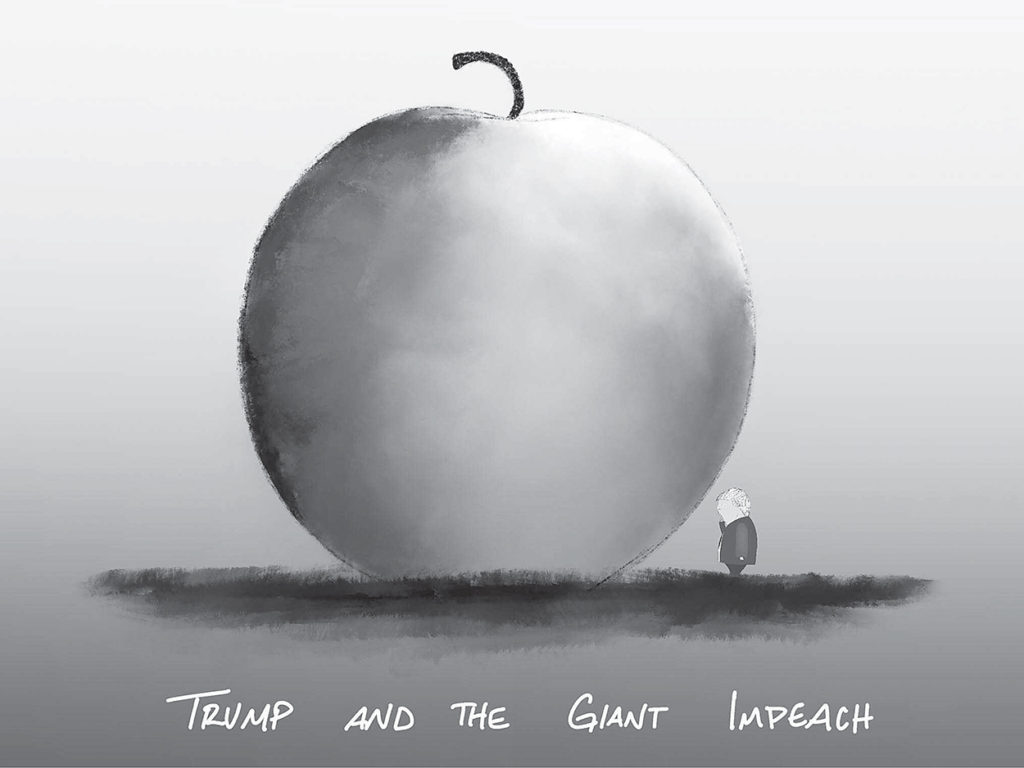 Trump and the giant impeach
Madelyn Powers
Indiana Daily Student
Indiana University
Bloomington, Indiana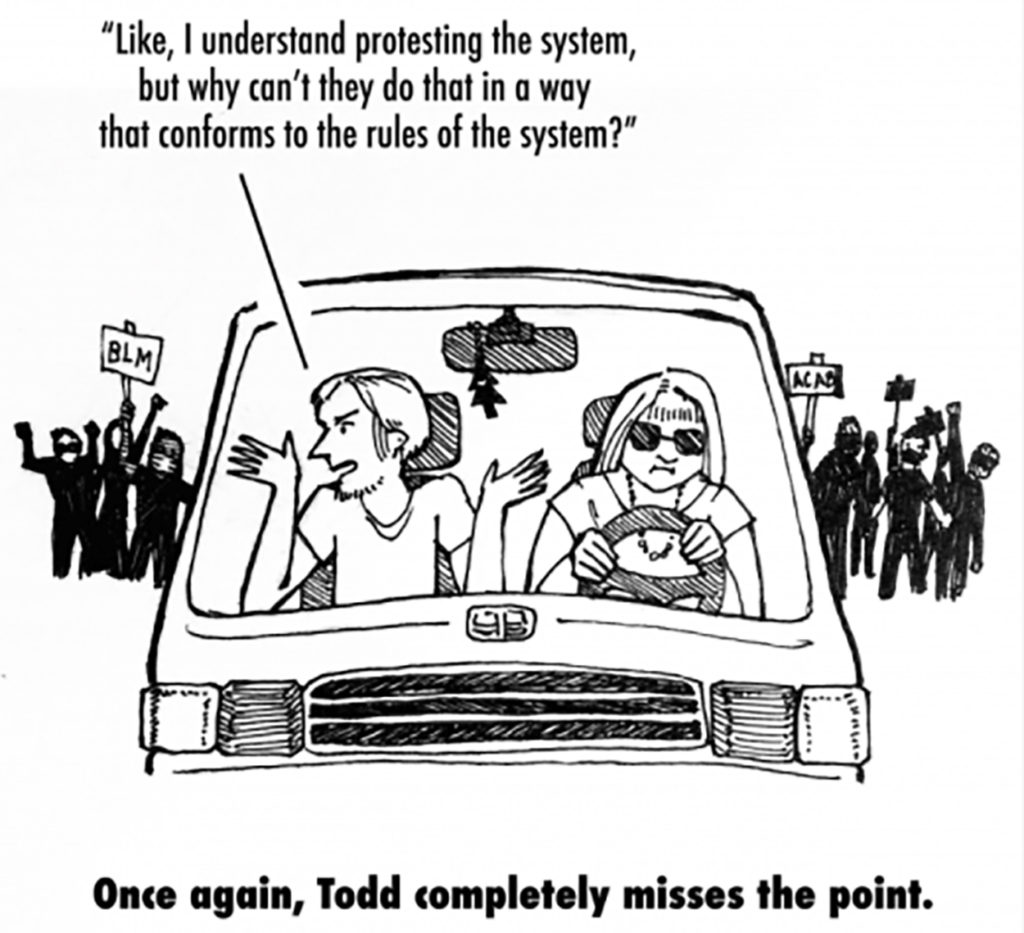 Missing the point
Emily Considine
The Michigan Daily
University of Michigan
Ann Arbor, Michigan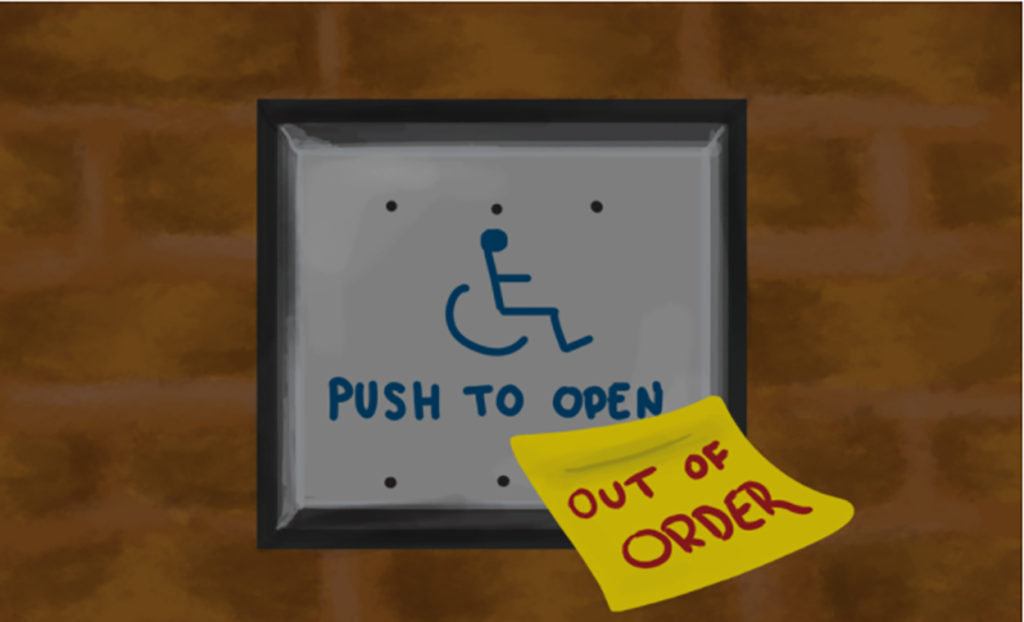 Assessing Accessibility on Campus
Alexis Kitchmire
The Montclarion
Montclair State University
Upper Montclair, New Jersey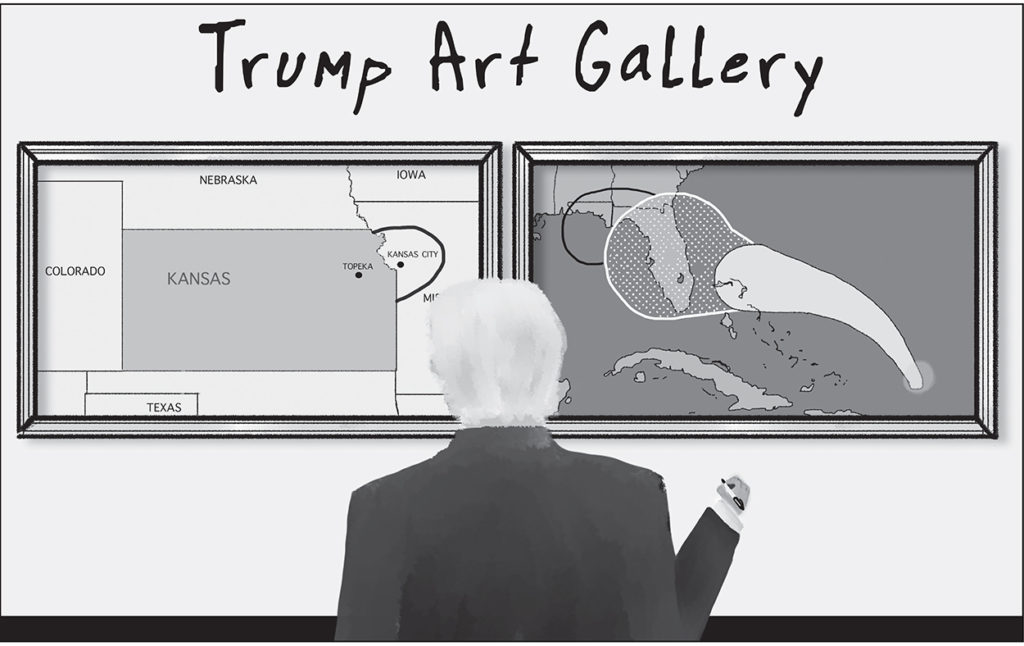 Trump Art Gallery
Eriana Ruiz
The Brookhaven Courier
Brookhaven College
Farmers Branch, Texas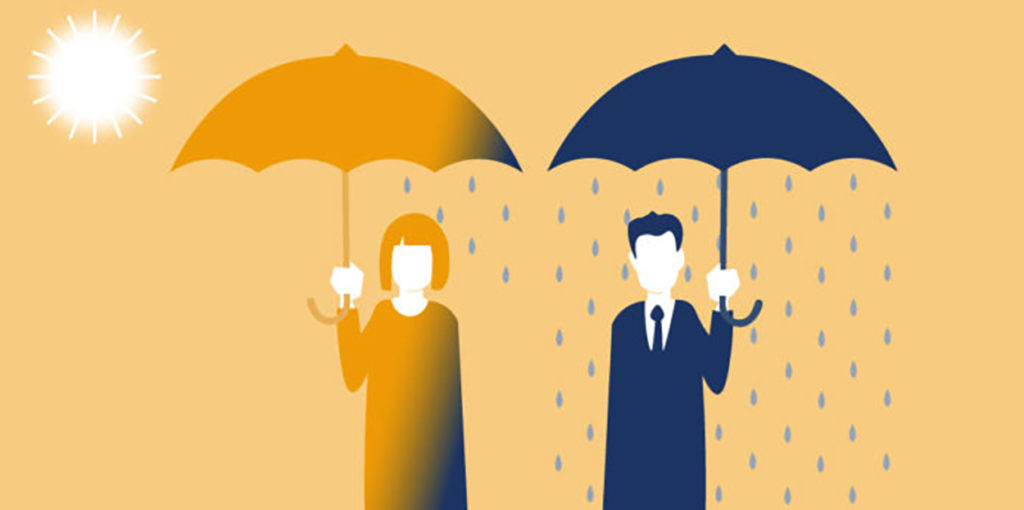 Stop the self-fulfilling prophecy
Ashley Brooke Boyd
Baylor Lariat
Baylor University
Waco, Texas
---
Comic Panel/Strip

Ramen Doodles
John David Stewart
The Bison
Harding University
Searcy, Arkansas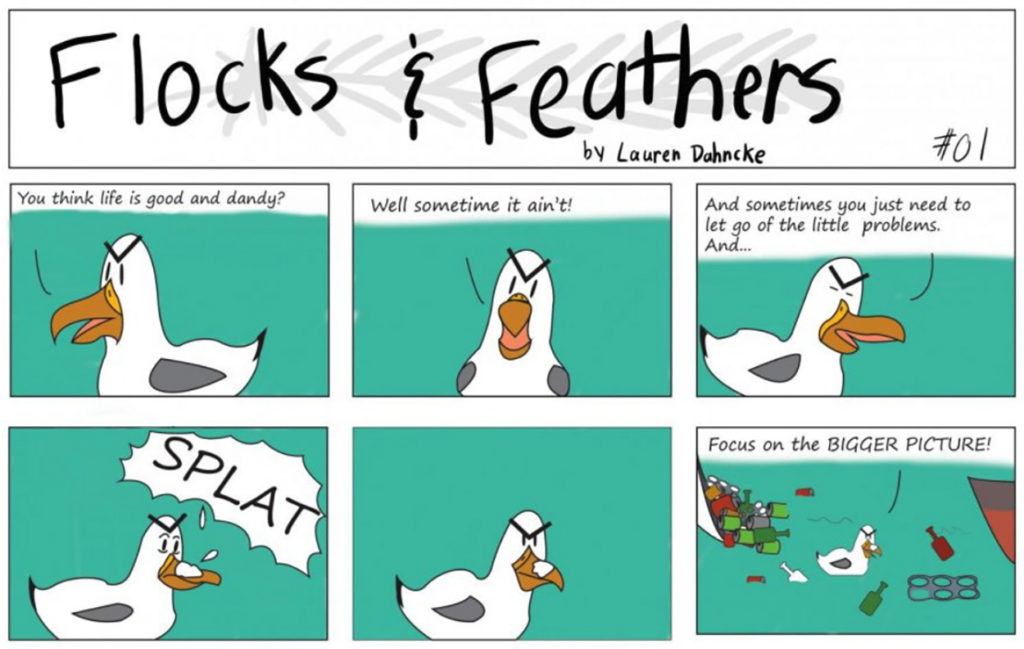 Flocks & Feathers
Lauren Dahncke
University Times
California State University, Los Angeles
Los Angeles, California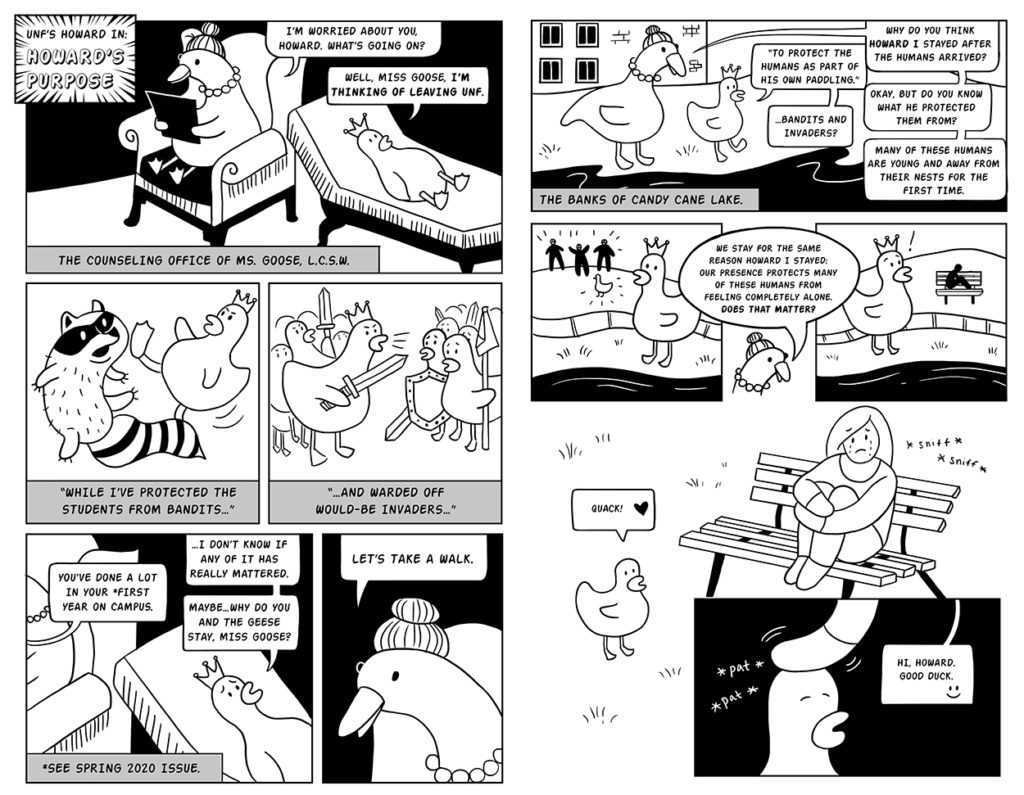 UNF's Howard in: Howard's Purpose
Morgan Holbrook, Erica Romanczuk
Spinnaker Media
University of North Florida
Jacksonville, Florida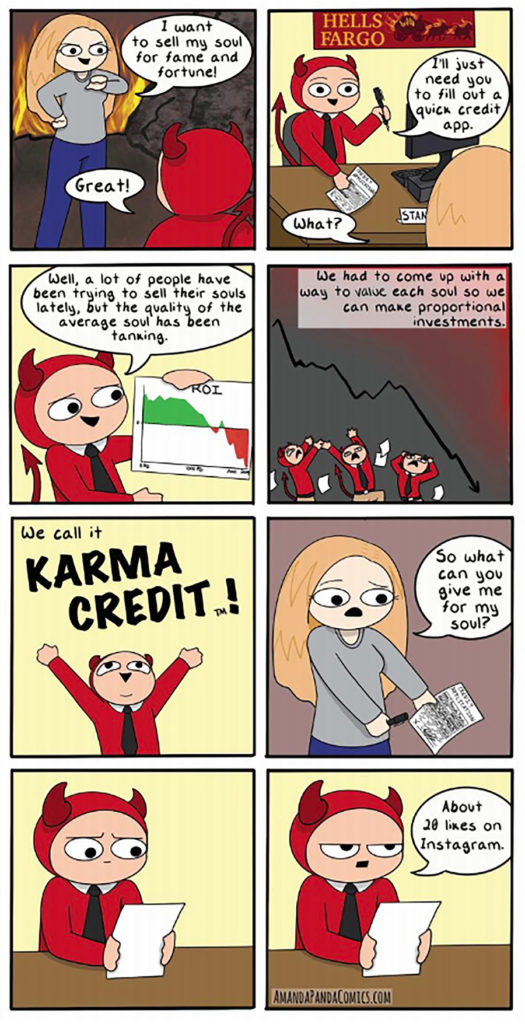 Hell's Fargo
Amanda Dixon-Shropshire
The Signal
Georgia State University
Atlanta, Georgia

Connection
Luka Steele
The Saber
Columbus State University
Columbus, Georgia

The Deserted Island Getaway Trip
Jade Thornton
The Saber
Columbus State University
Columbus, Georgia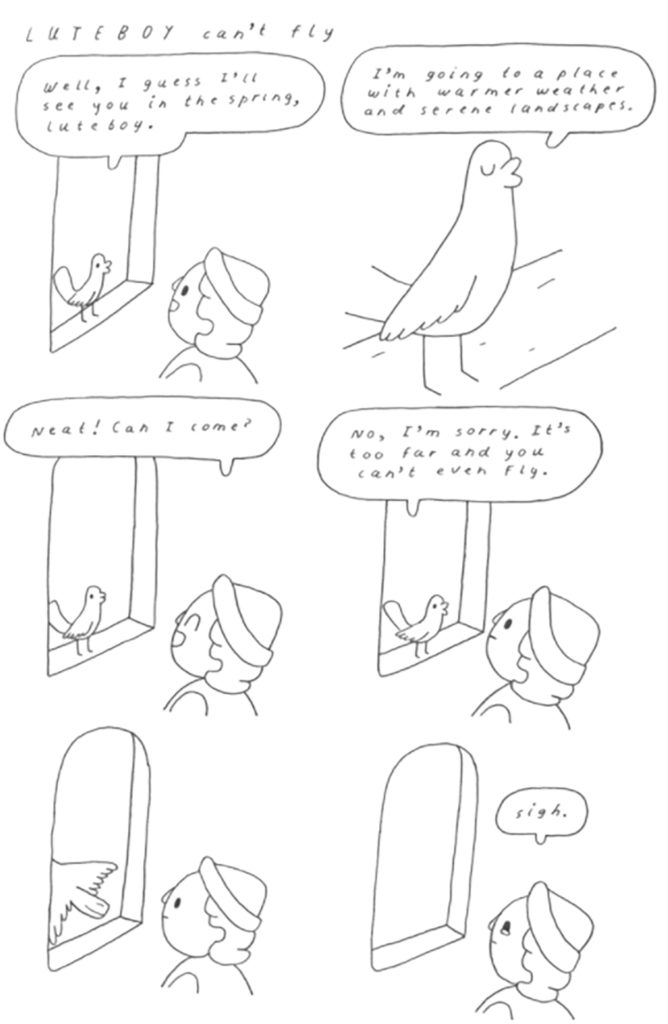 Luteboy Can't Fly
Madeleine Aguilar
F Newsmagazine
School of the Art Institute of Chicago
Chicago, Illinois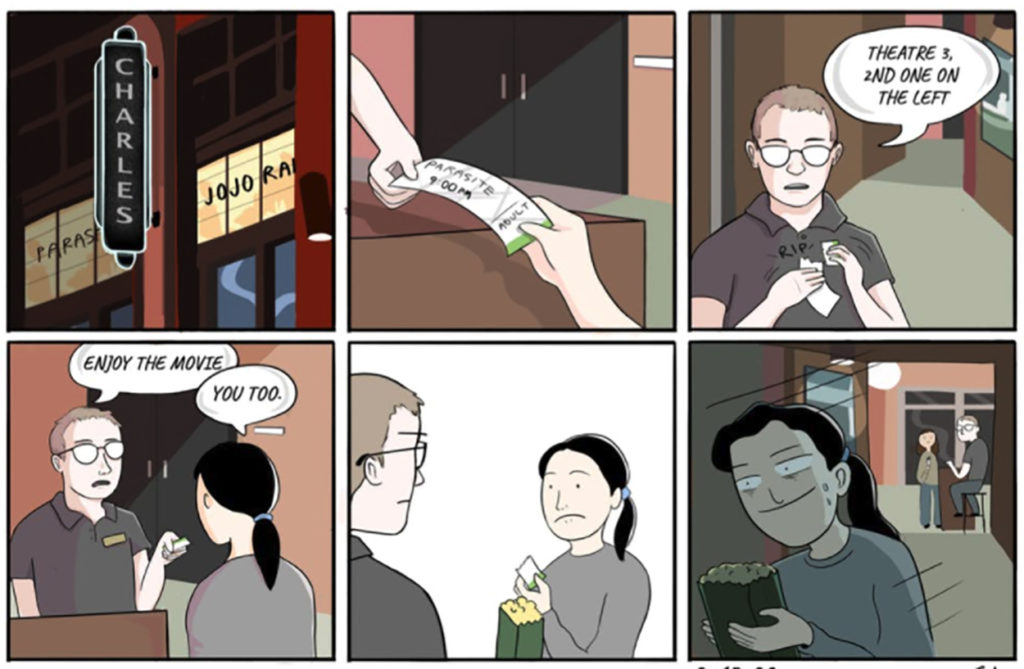 Ctrl-Z: Movie Night
Sophia Lee
The Johns Hopkins News-Letter
Johns Hopkins University
Baltimore, Maryland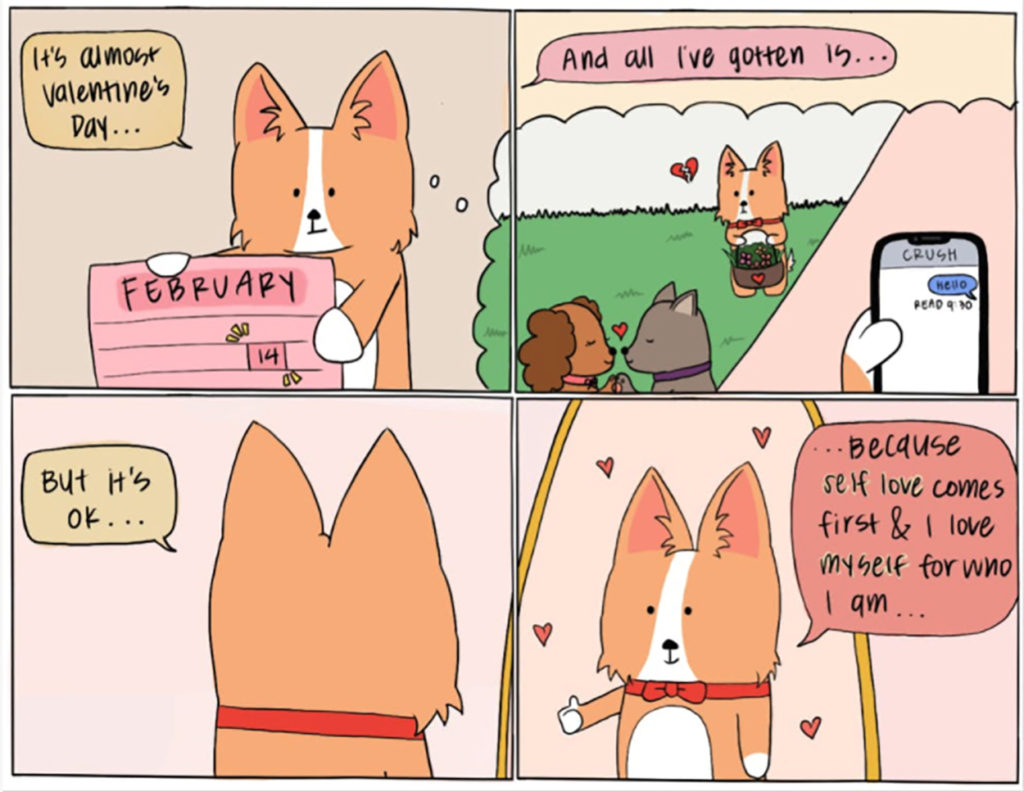 Hopkins Corgi: Valentine's Day self-love
Rosie Jang
The Johns Hopkins News-Letter
Johns Hopkins University
Baltimore, Maryland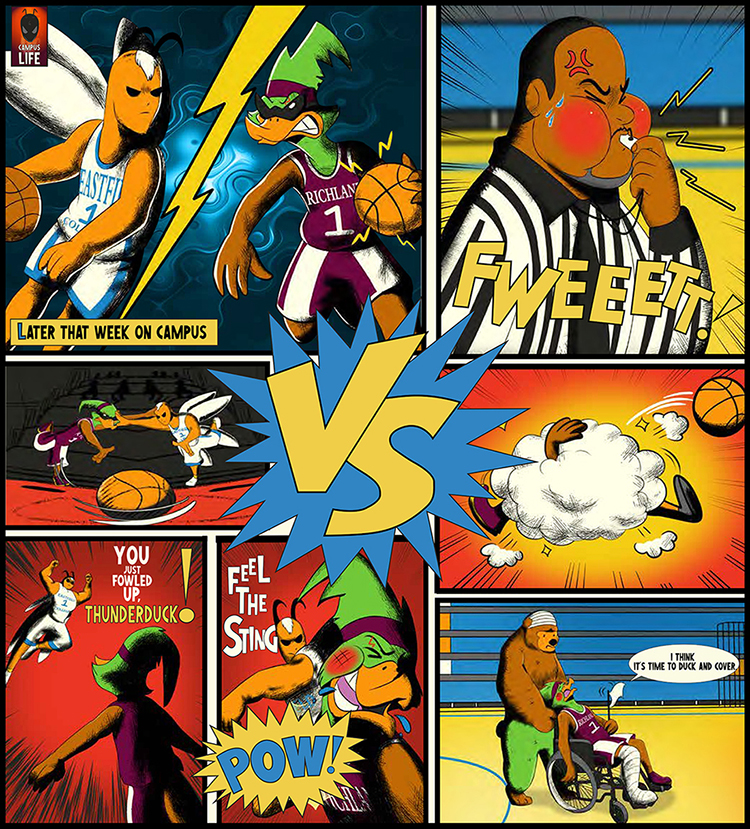 Motley – Athletics
Ariel Evans, Gabriella Evans
The Et Cetera
Eastfield College
Mesquite, Texas