Fall 2020 award winners

Announced at the JEA/NSPA Fall National High School Journalism Convention, Nov. 21, 2020.
WATCH the awards presentation.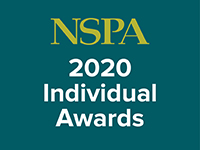 2020 Individual Awards
Broadcast • Cartoon • Design
Digital Story • Photo • Portfolio
Story • Social Justice Reporting
Local Climate Change Reporting
Best Use of Social Media
COVID-19 Coverage
Middle School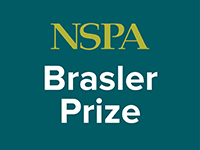 Brasler Prize
The first-place winners from each Story of the Year category (News, Feature Story, Editorial/Opinion Story, Sports Story), as well as the Social Justice Reporting category, compete for the $1,000 Brasler Prize.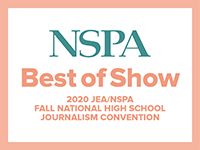 Fall 2020 Best of Show
JEA/NSPA Fall National
High School Journalism Convention,
Nov. 21, 2020