Oct. 22, 2020
Associated Collegiate Press salutes the winners of its 2020 Newspaper Pacemaker Awards.
Winners were announced during the ACP/CMA Fall National College Media Convention awards ceremony, presented virtually on Oct. 22.
Winners are alphabetical by state.
WATCH
the awards ceremony for Pacemakers and Individual Awards
on Oct. 22, 2020.
---
Two-year schools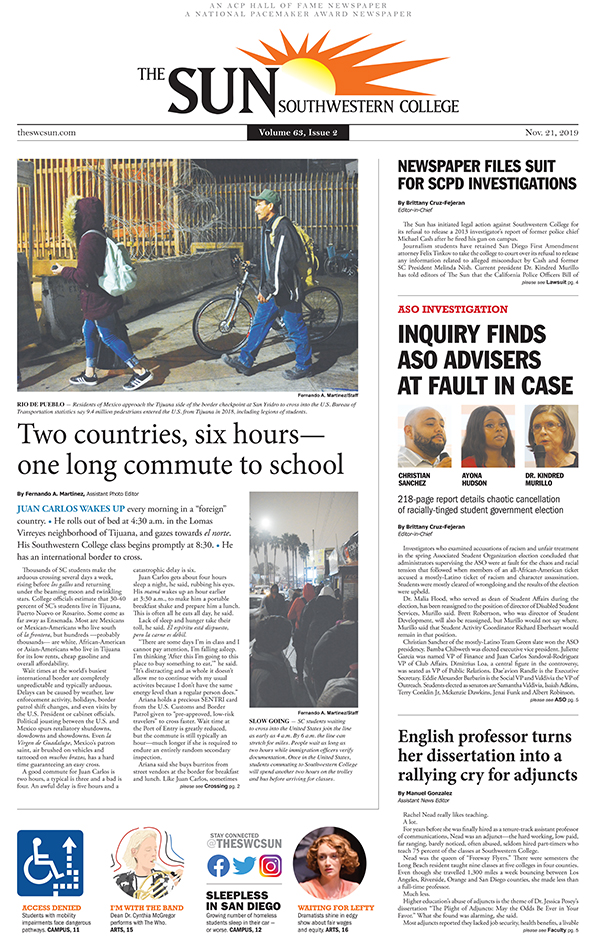 The Sun
Southwestern College
Chula Vista, California
Editor: Brittany Cruz-Fejeran
Adviser: Max Branscomb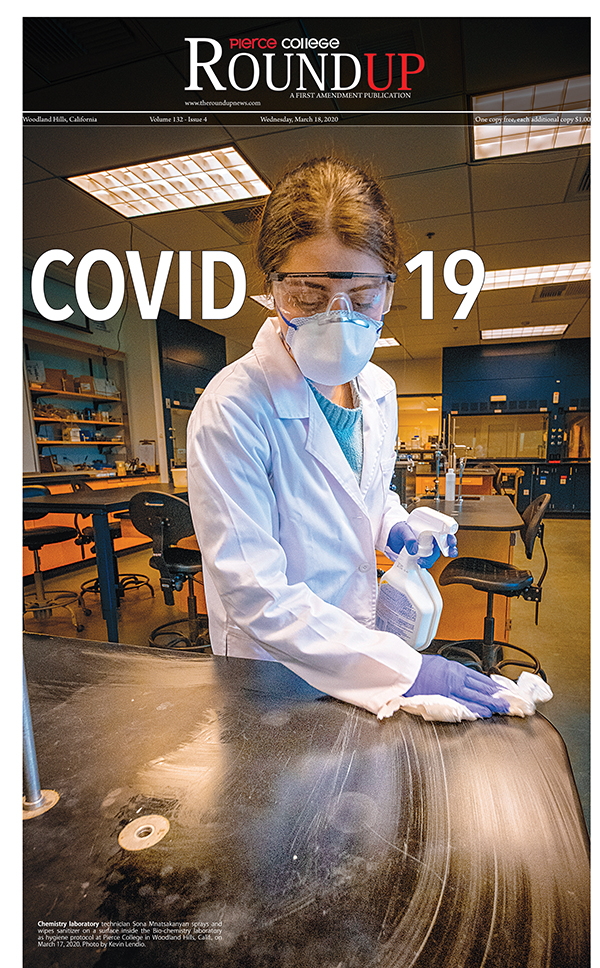 The Roundup
Los Angeles Pierce College
Los Angeles, California
Editors: Katya Castillo, Chris Torres
Advisers: Jill Connelly, Jeff Favre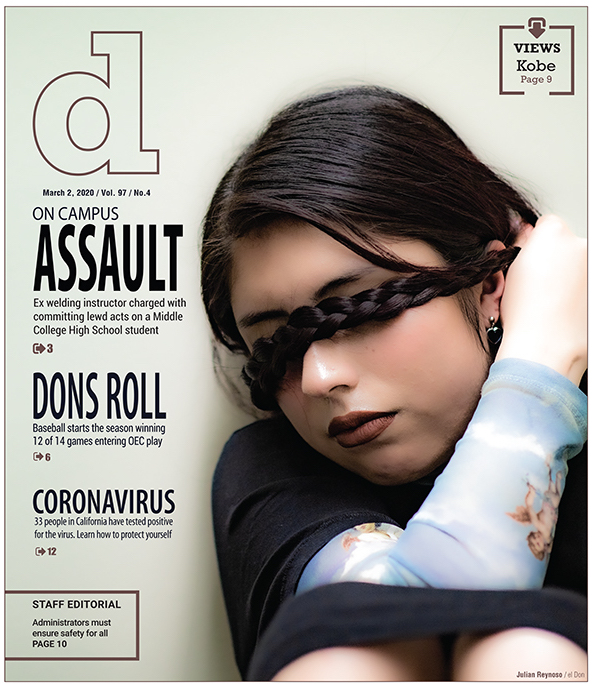 el Don
Santa Ana College
Santa Ana, California
Editor: Lesly Guzman
Adviser: Charles Little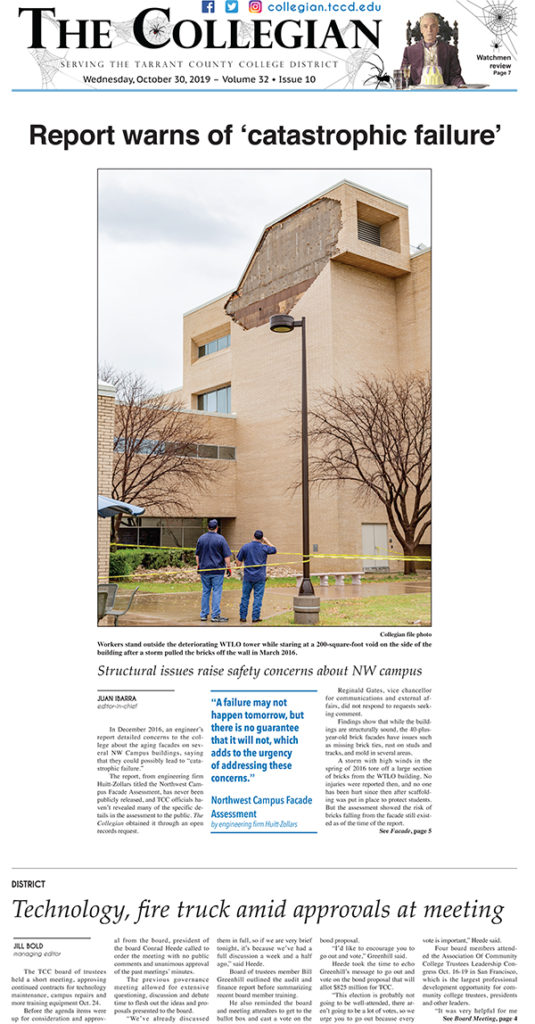 The Collegian
Tarrant County College
Hurst, Texas
Editors: Jill Bold, Juan Ibarra
Advisers: Stacy Luecker, Jocelyn Tatum, Chris Whitley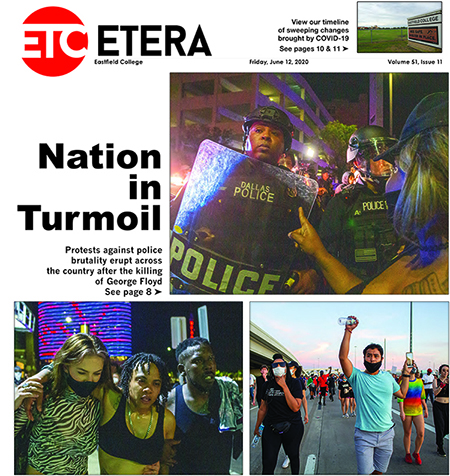 The Et Cetera
Eastfield College
Mesquite, Texas
Editor: Skye Seipp
Advisers: Lori Dann, Elizabeth Langton, Sarah Sheldon
---
Four-year schools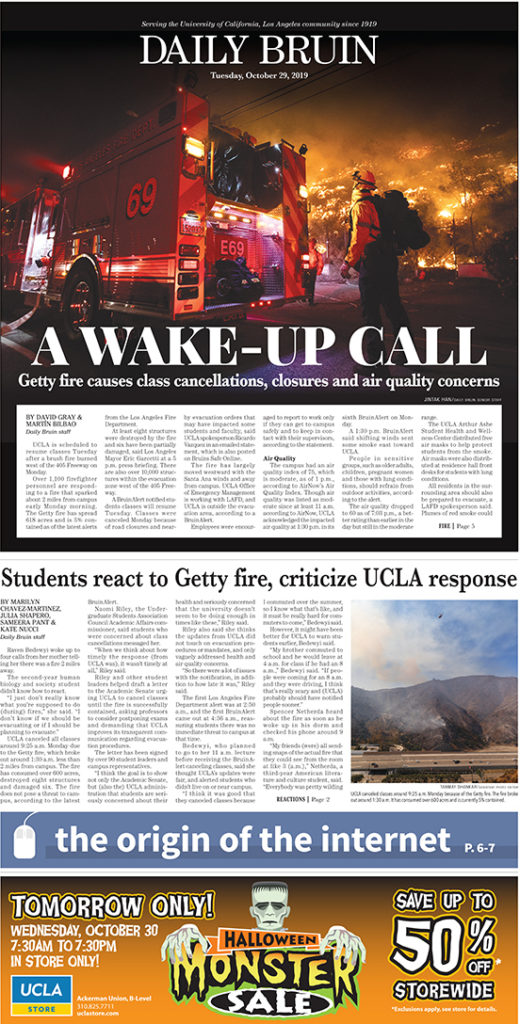 Daily Bruin
University of California, Los Angeles
Los Angeles, California
Editor: Angie Forburger
Adviser: Abigail Goldman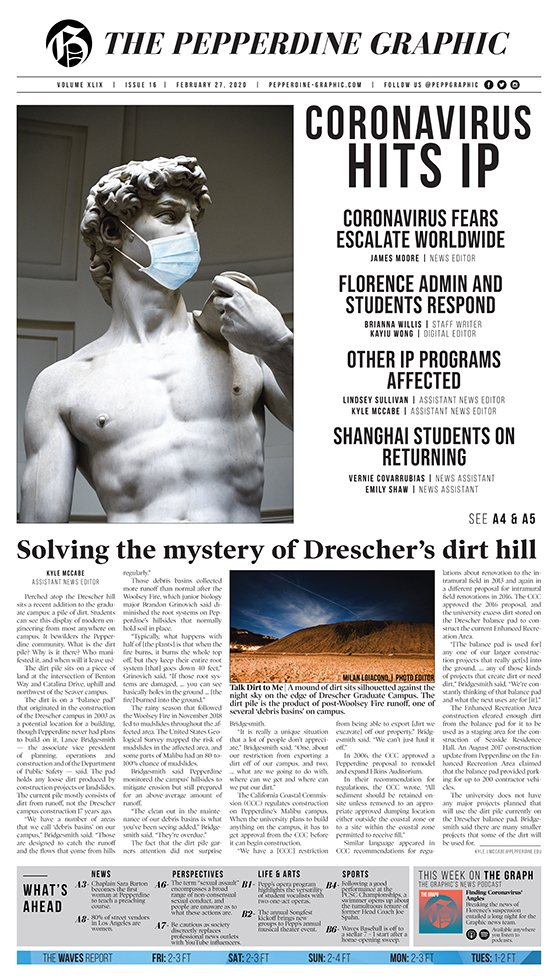 Graphic
Pepperdine University
Malibu, California
Editor: Madeleine Carr
Advisers: Elizabeth Smith, Courtenay Stallings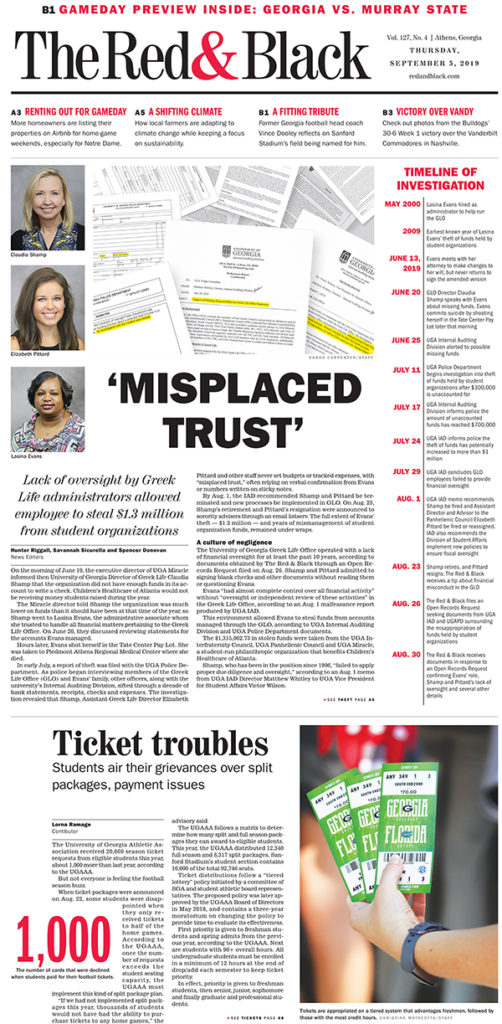 The Red & Black
University of Georgia
Athens, Georgia
Editors: Sofi Gratas, Collin Huguley, Hunter Riggall
Adviser: Rebecca Burns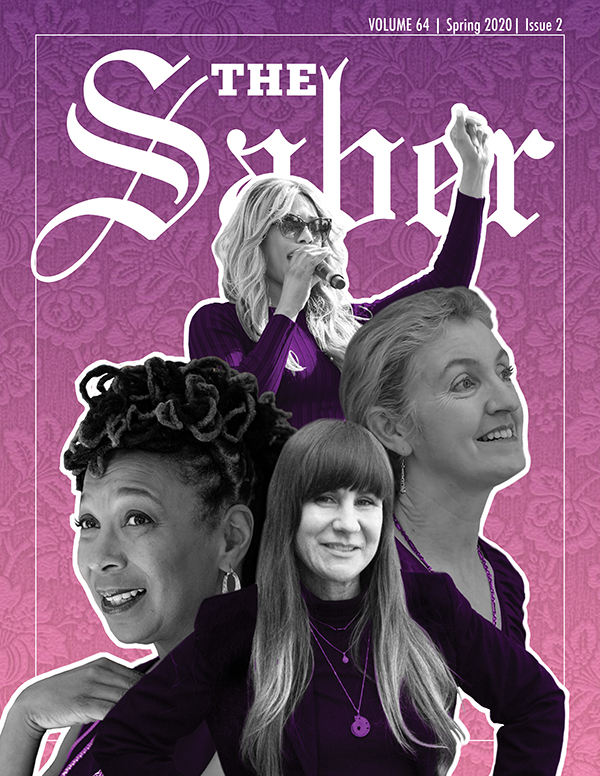 The Saber
Columbus State University
Columbus, Georgia
Editor: Ashley Peterson
Adviser: Joseph Miller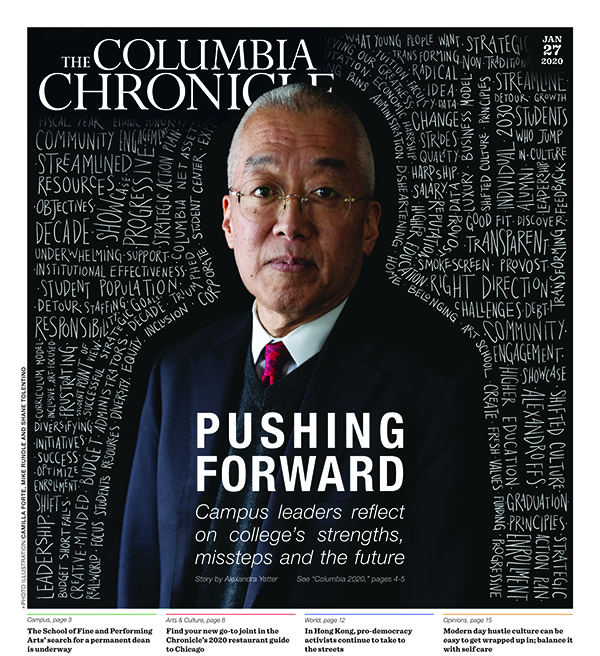 The Columbia Chronicle
Columbia College Chicago
Chicago, Illinois
Editor: Alexandra Yetter
Advisers: Curtis Lawrence, Travis Truitt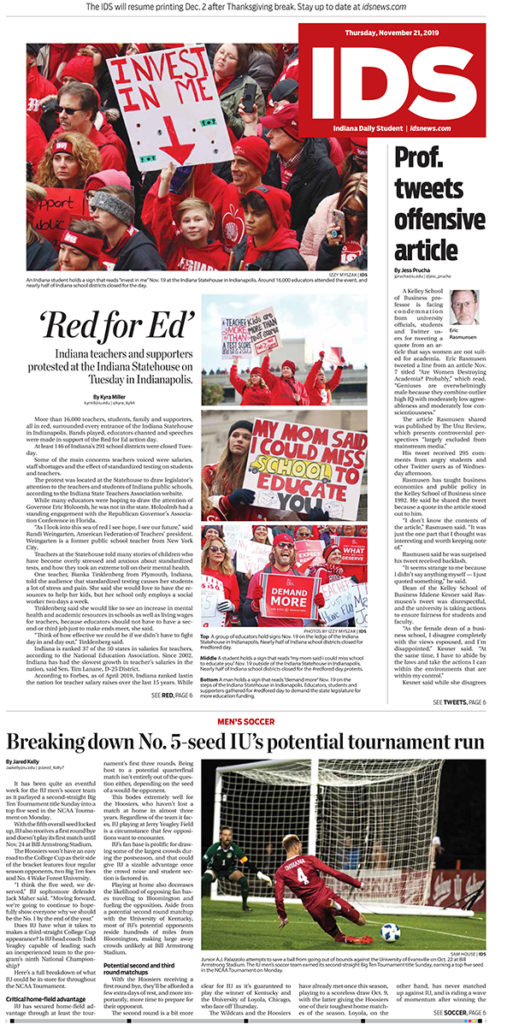 Indiana Daily Student
Indiana University
Bloomington, Indiana
Editors: Annie Aguiar, Lydia Gerike, Matt Rasnic
Advisers: Jim Rodenbush, Ruth Witmer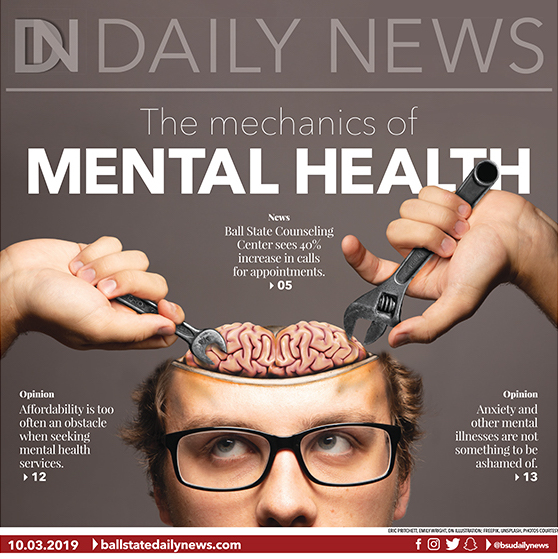 The Ball State Daily News
Ball State University
Muncie, Indiana
Editor: Brooke Kemp
Adviser: Lisa Renze-Rhodes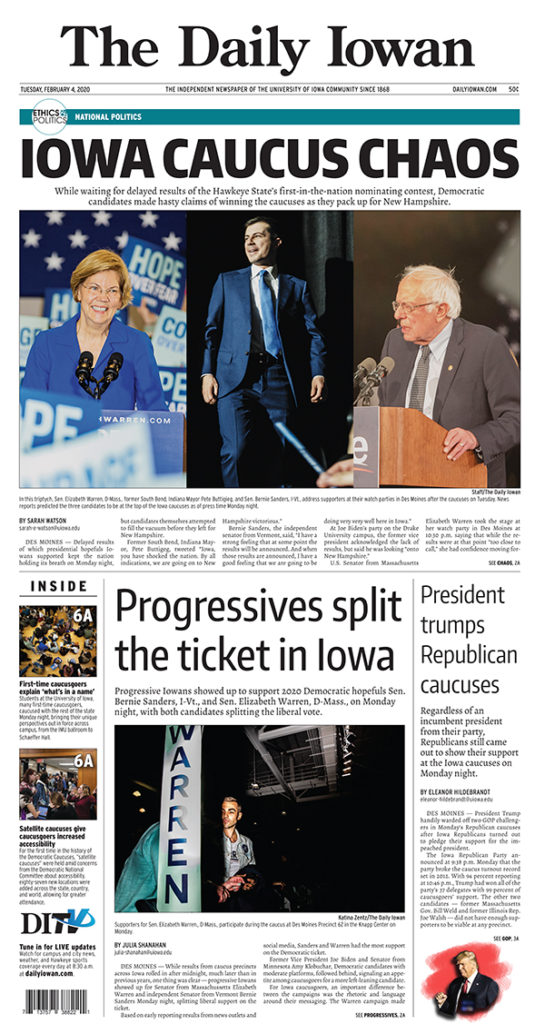 The Daily Iowan
University of Iowa
Iowa City, Iowa
Editor: Marissa Payne
Adviser: Jason Brummond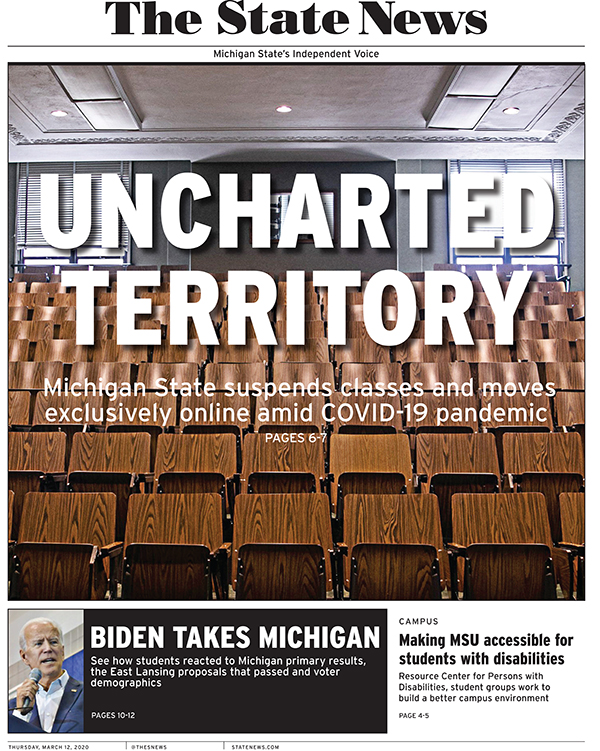 The State News
Michigan State University
East Lansing, Michigan
Editor: Madison O'Connor
Advisers: Daena Faustino, Wesley Herold,
Christopher Richert, Omar Sofradzija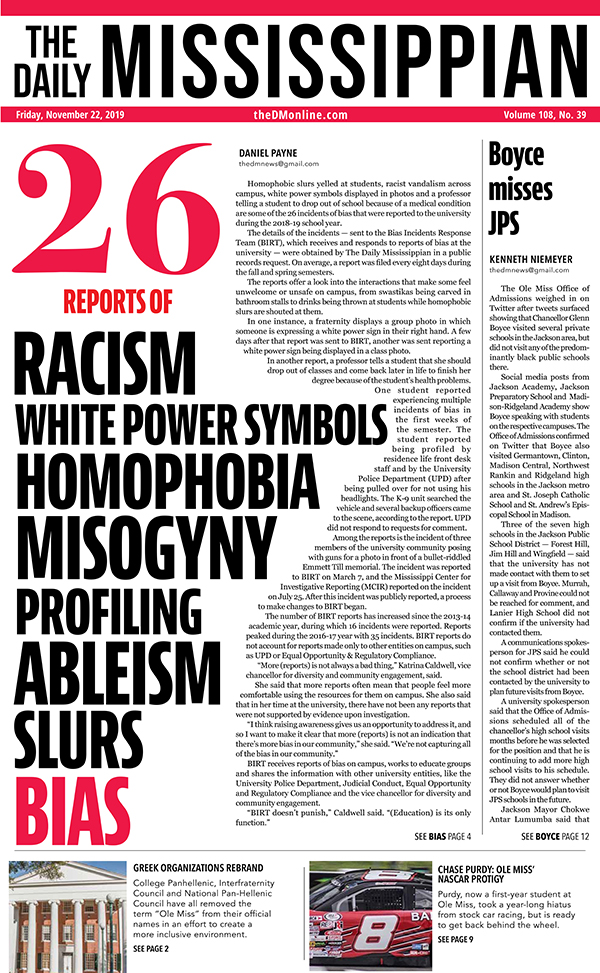 The Daily Mississippian
University of Mississippi
University, Mississippi
Editors: Eliza Noe, Daniel Payne
Advisers: Atish Baidya, Greg Brock, Patricia Thompson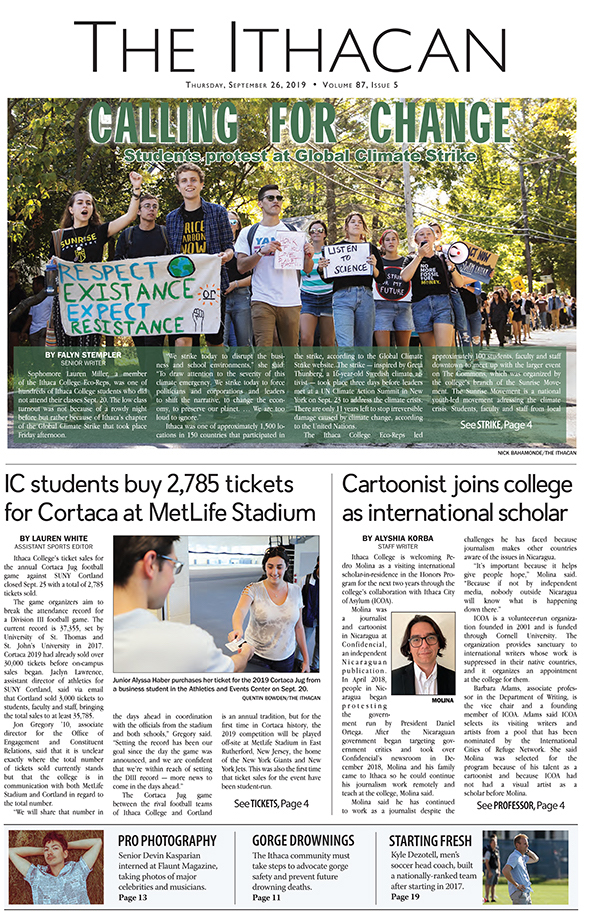 The Ithacan
Ithaca College
Ithaca, New York
Editor: Sophia Adamucci
Adviser: Michael Serino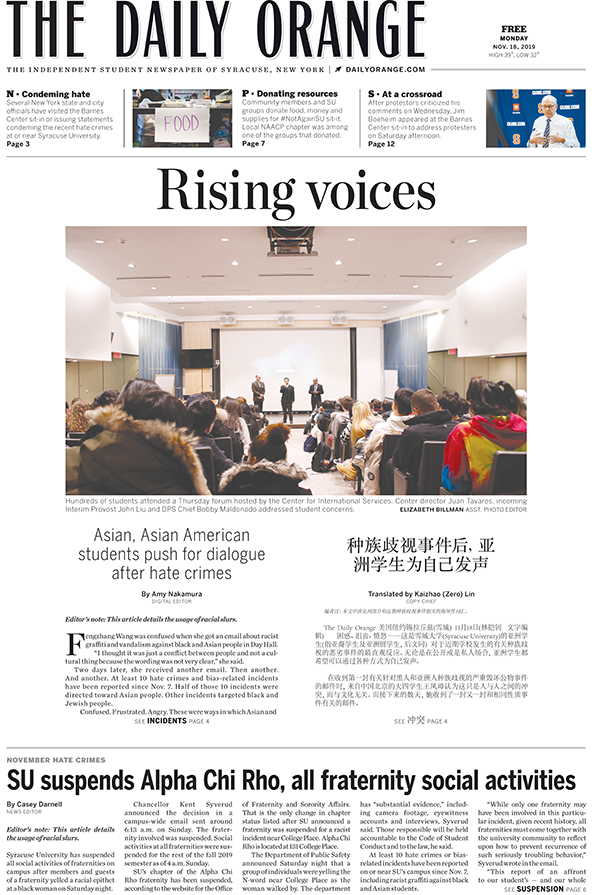 The Daily Orange
Syracuse University
Syracuse, New York
Editor: Haley Robertson
Adviser: No adviser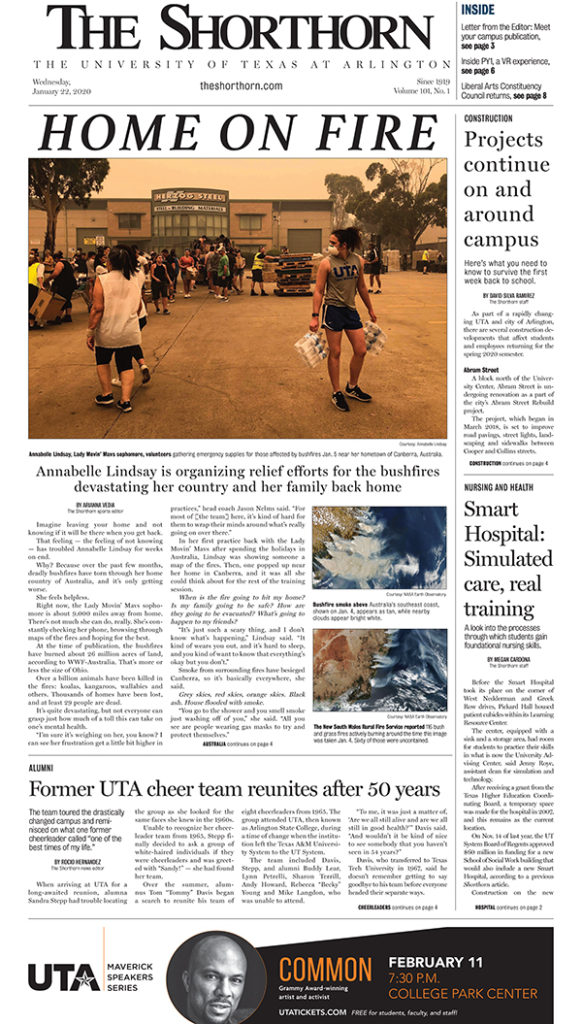 The Shorthorn
University of Texas at Arlington
Arlington, Texas
Editors: Brian Lopez, Reese Oxner
Adviser: Laurie Fox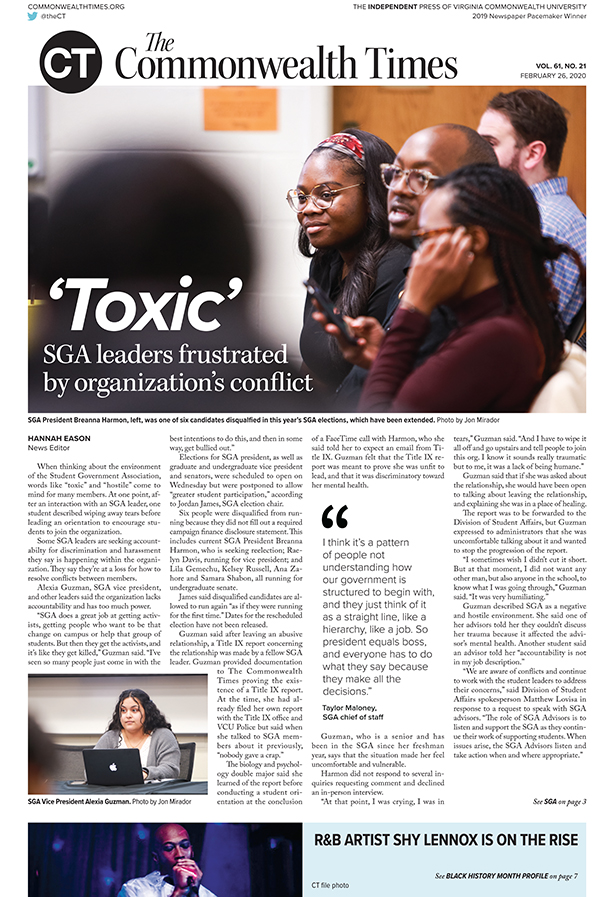 The Commonwealth Times
Virginia Commonwealth University
Richmond, Virginia
Editor: Georgia Geen
Advisers: Allison Bennett Dyche, Mark Jeffries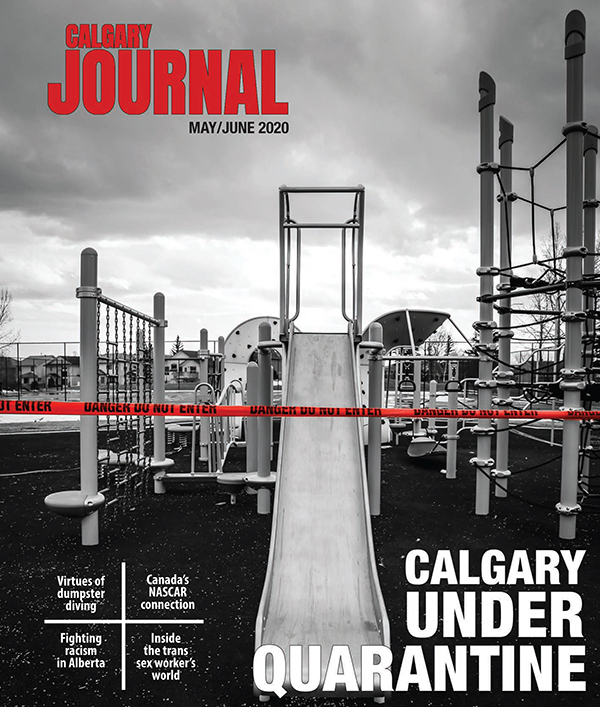 Calgary Journal
Mount Royal University
Calgary, Alberta, Canada
Editors: Staff
Advisers: Sean Holman, Archie McLean